Update – The Peloton Heart Rate Band has been officially announced.
Back in June, we broke the news that Peloton was developing a new heart rate monitor, known as the Peloton Heart Rate band. This new Peloton Heart Rate band is designed to be worn on your upper forearm, rather than being a chest-worn strap.
Now, we're hearing that Peloton is using their member beta test community to do final validation & testing of the Peloton Heart Rate Band. Peloton created their "Peloton Field Testing Community" last October, and invited members to sign up for the opportunity to beta test and provide feedback on new & revised Peloton products.
The Peloton Heart Rate band will be able to sync with either the Peloton mobile app, or your Peloton hardware. Like any other heart rate monitor out there, it will be able to broadcast your heart rate so you view & track your heart rate while working out. The Peloton Heart Rate band includes some small colored LEDs so that the band itself can display a color-based representation of what heart rate zone you are in – similar to what the colored bars show you while using a Peloton Bike or Tread. This has come to the forefront more with Peloton's release of their Strive Score.
Although Peloton is testing the product with the community, there is still no word yet on when the Peloton Heart Rate band will be officially announced or available for sale. There is also no word yet on what the Peloton Heart Rate Band will cost.
The biggest question remaining is around the actual accuracy of the device – and how well their sensors work. The original Peloton heart rate chest strap is not known for being a super accurate way to measure your heart rate, so hopefully Peloton has been able to improve that with the new Heart Rate Band.
Peloton's Field Testing Community might also get the opportunity to begin testing Peloton's video game mode shortly. Peloton Lanebreak was announced last month, and is going through active development and testing over the next few months prior to a large scale beta release.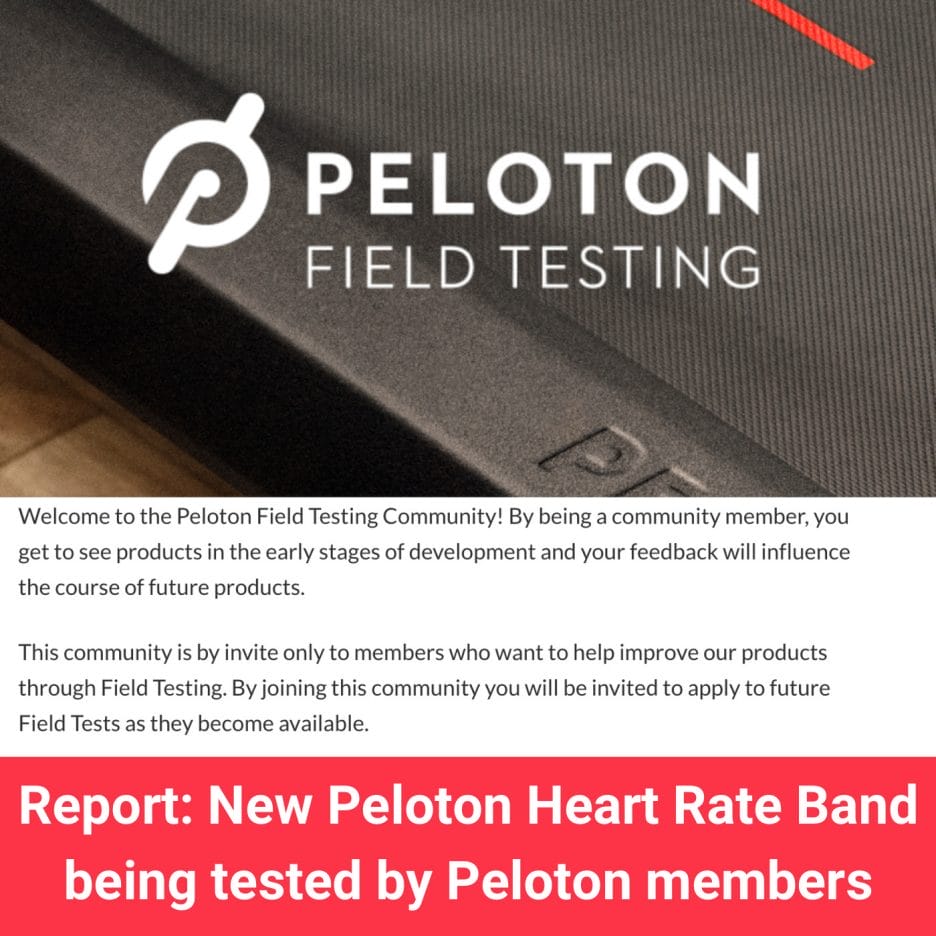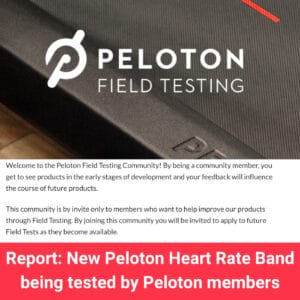 ---
Want to be sure to never miss any Peloton news? Sign up for our newsletter and get all the latest Peloton updates & Peloton rumors sent directly to your inbox.