The Peloton Android app has received a small, but useful update. When viewing the upcoming class schedule, there is now an "All" button, allowing you to see the full upcoming list of Peloton classes across all sport types. Previously, if you wanted to see every class available, you would have to scroll between all the different class types.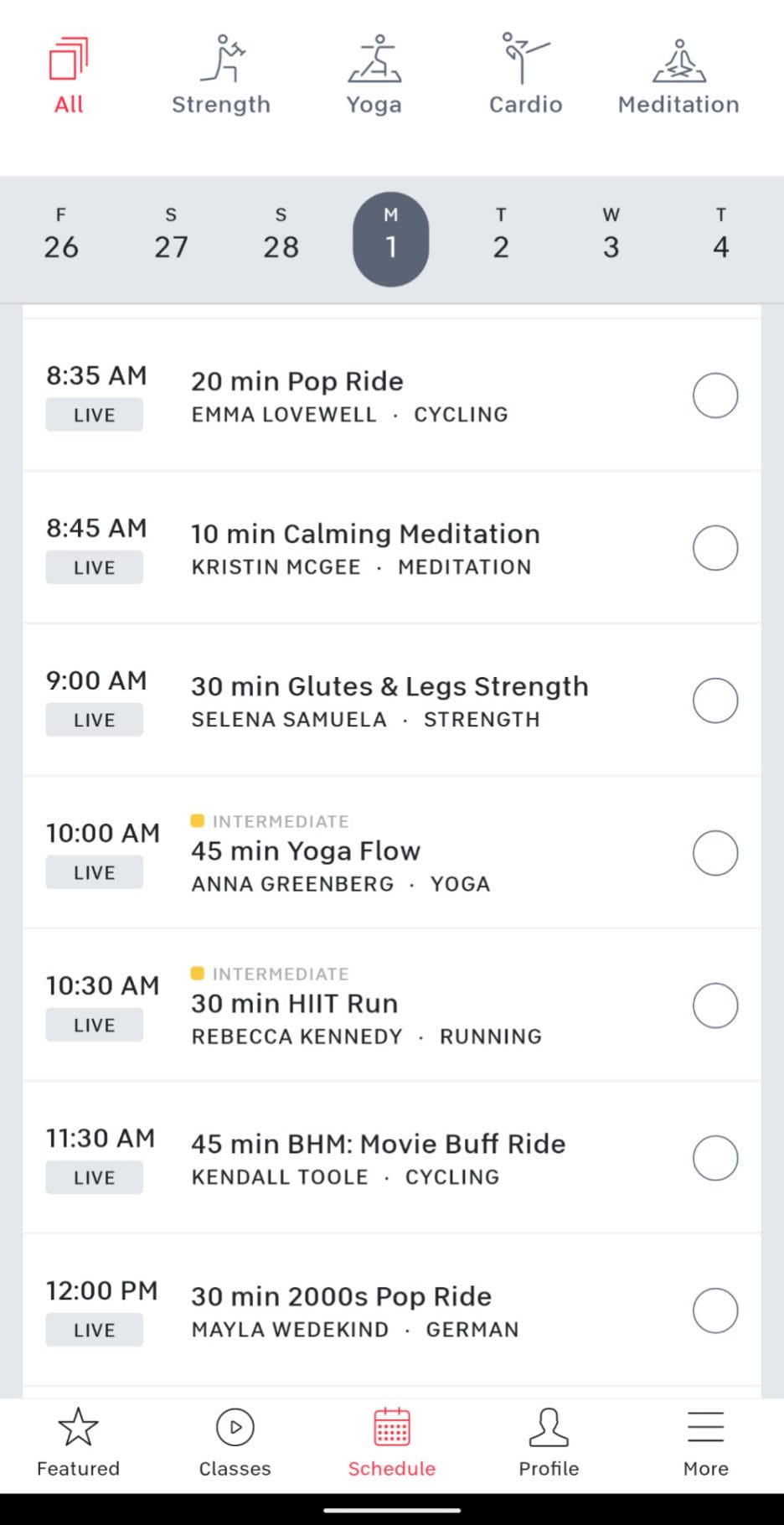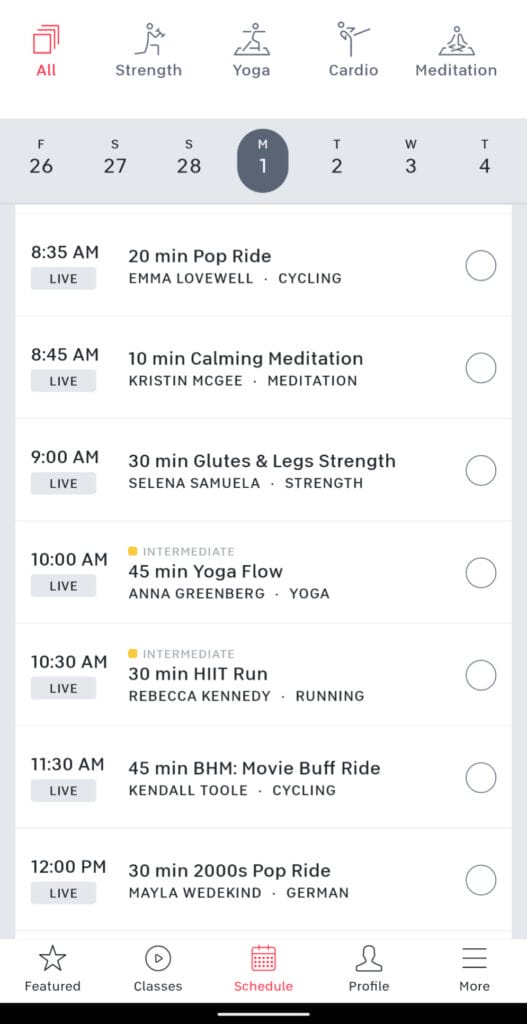 At this time, the update appears to be available only for Android. Version 1.0.320744 of the Android app was released yesterday. The release notes don't say anything specific about this feature, only stating "This release includes under-the-hood improvements to make the Peloton App faster, more reliable, and power future features."
The iOS app also had an update yesterday – so it's possible this could be turned on for Apple users with a backend toggle in the near term. We've seen this happen with several other features, where an app update is pushed out, but the new feature itself doesn't get immediately turned on.
This feature was previously made available on the Peloton Bike & Tread, but not on any digital platform. The Peloton member's website also does not have a way to view the schedule for all class types at once – though we might expect it to be added there shortly as well.
While this appears to be a new Android first feature, Android app users are still waiting for some other features to migrate from iOS over to Android. Class Scheduling remains an iOS only feature for now. Android users can take Class Stacks that they have built somewhere else, but can't build new stacks yet (for a workaround on this, see our article here – it works for Android as well as iOS!)
Will this make your life easier for figuring out what live classes to take?
---
Want to be sure to never miss any Peloton news? Sign up for our newsletter and get all the latest Peloton updates & Peloton rumors sent directly to your inbox.