Prophet Consulting creates an annual Brand Relevance Index®, which is a list of some of the top brands as ranked by US consumers. Yesterday, the Prophet Brand Relevance Index® for 2021 was released, and it found that Peloton is the 2nd most relevant brand for 2021.
To come up with the results, Prophet surveyed more than 13,000 consumers, asking them about 228 different brands. This year, Peloton came out in 2nd place, only behind Apple. Last year Peloton had ranked 35th on the list.
Prophet labeled Peloton as "Pedaling toward happiness", and had this to say about the brand:
When gym and studio closures deprived exercisers of their fitness fix, they knew they needed the mental-health benefits of sweat more than ever. Peloton, which earns the highest score for "connects with me emotionally," saved them, nearly doubling sales of its exercise bikes and treadmills. But more importantly, it connected them to others, both through its online communities and its constantly expanding variety of workouts available live and prerecorded. These gems are powering triple-digit membership gains and impressively low dropout rates.
You can see the whole list & rankings here as well as download a detailed report.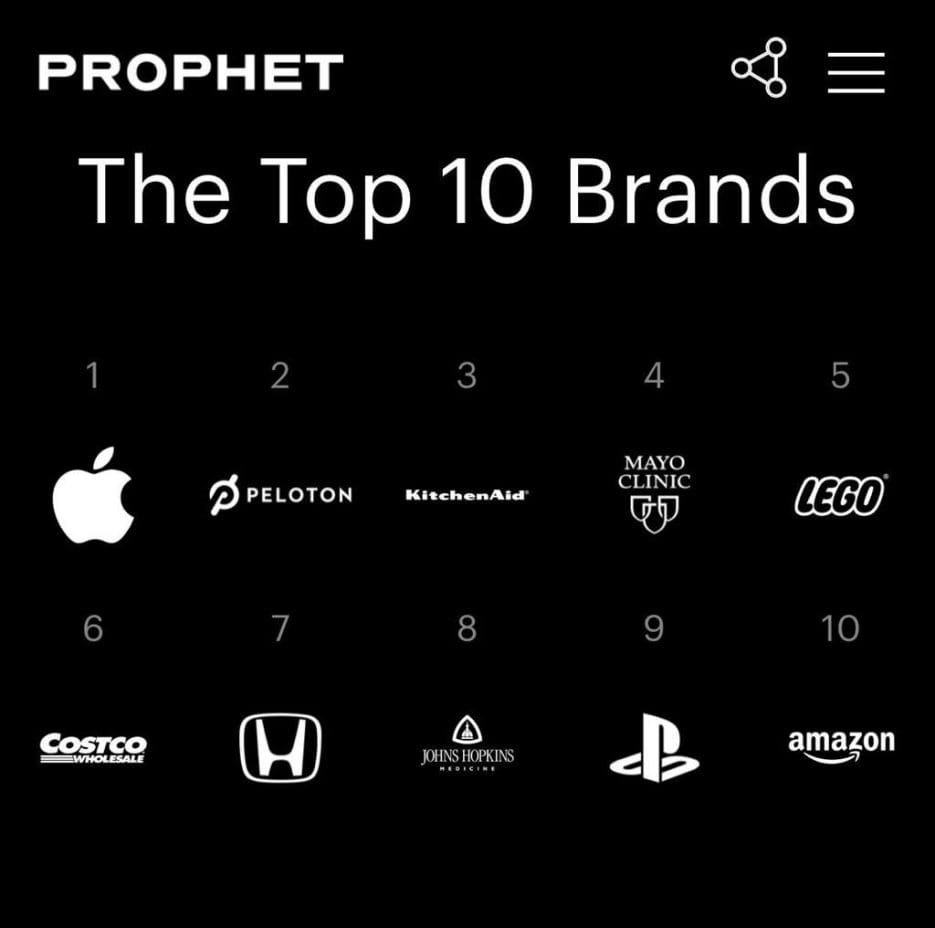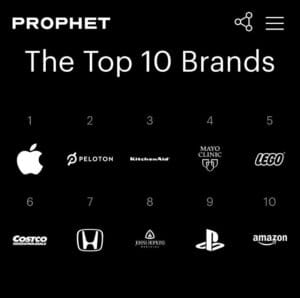 ---
Want to be sure to never miss any Peloton news? Sign up for our newsletter and get all the latest Peloton updates & Peloton rumors sent directly to your inbox.