Peloton has made a few small tweaks to the Just Work Out feature on both the Peloton iOS and Android apps. The updates appear to have been made to make the feature easier to find, as well as make the interface cleaner.
When first opening the home page of the Peloton App, the red icon for the Just Work Out feature is expanded to include the word "Track" – likely to make it more obvious what the button is for. There are still posts from members asking how they find the "Just Work Out" feature, so this update could help with that. After a few seconds the button should return to the red circle icon that members are used to seeing.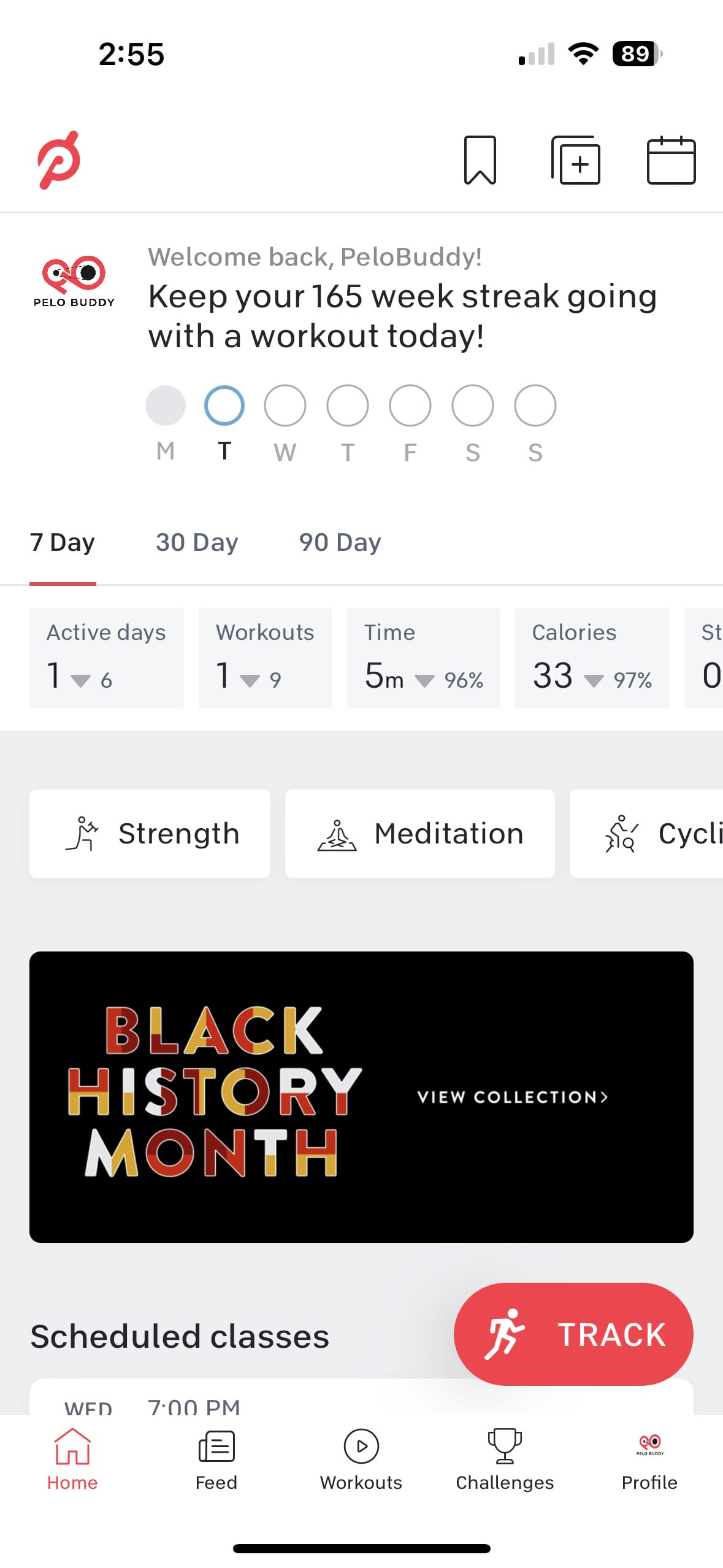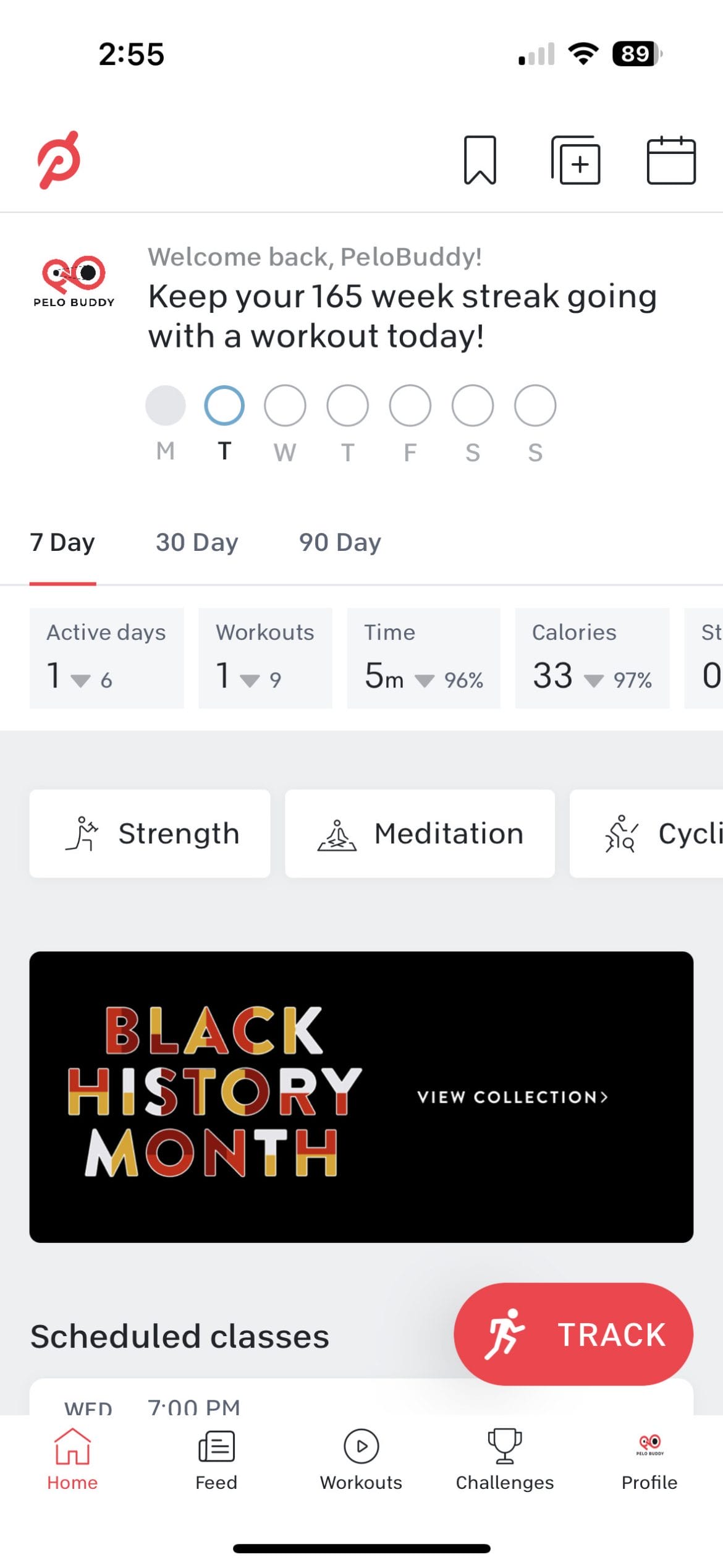 In addition, when clicking the button the default view displays three options. If it's your first time trying the feature, it will show outdoor running, outdoor walking, and outdoor cycling. However, if you've used the feature before, it will show the 3 most recent class types used. There is also a "more options" button you can press that will take you to the full menu of available Just Work Out modalities. This includes other available options such as yoga, strength, cardio, etc.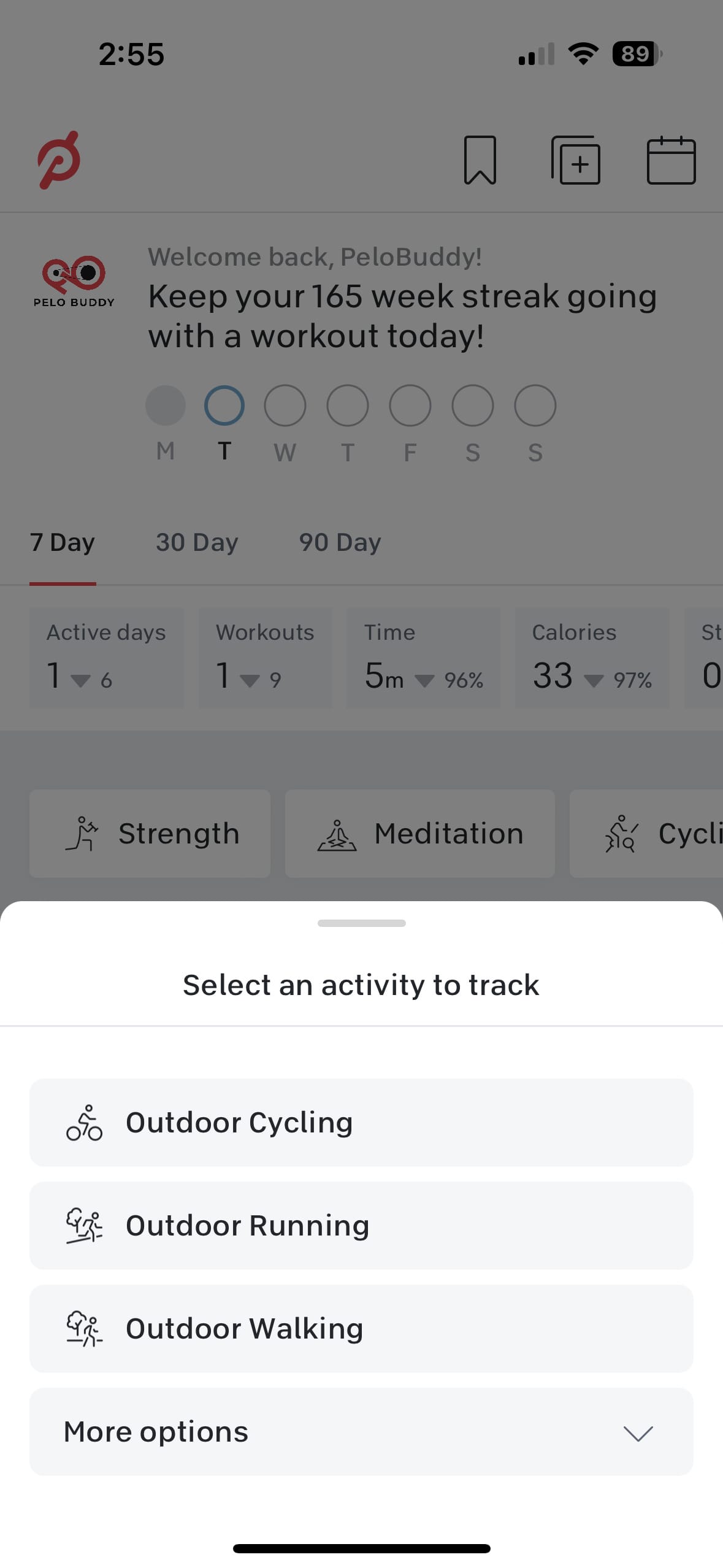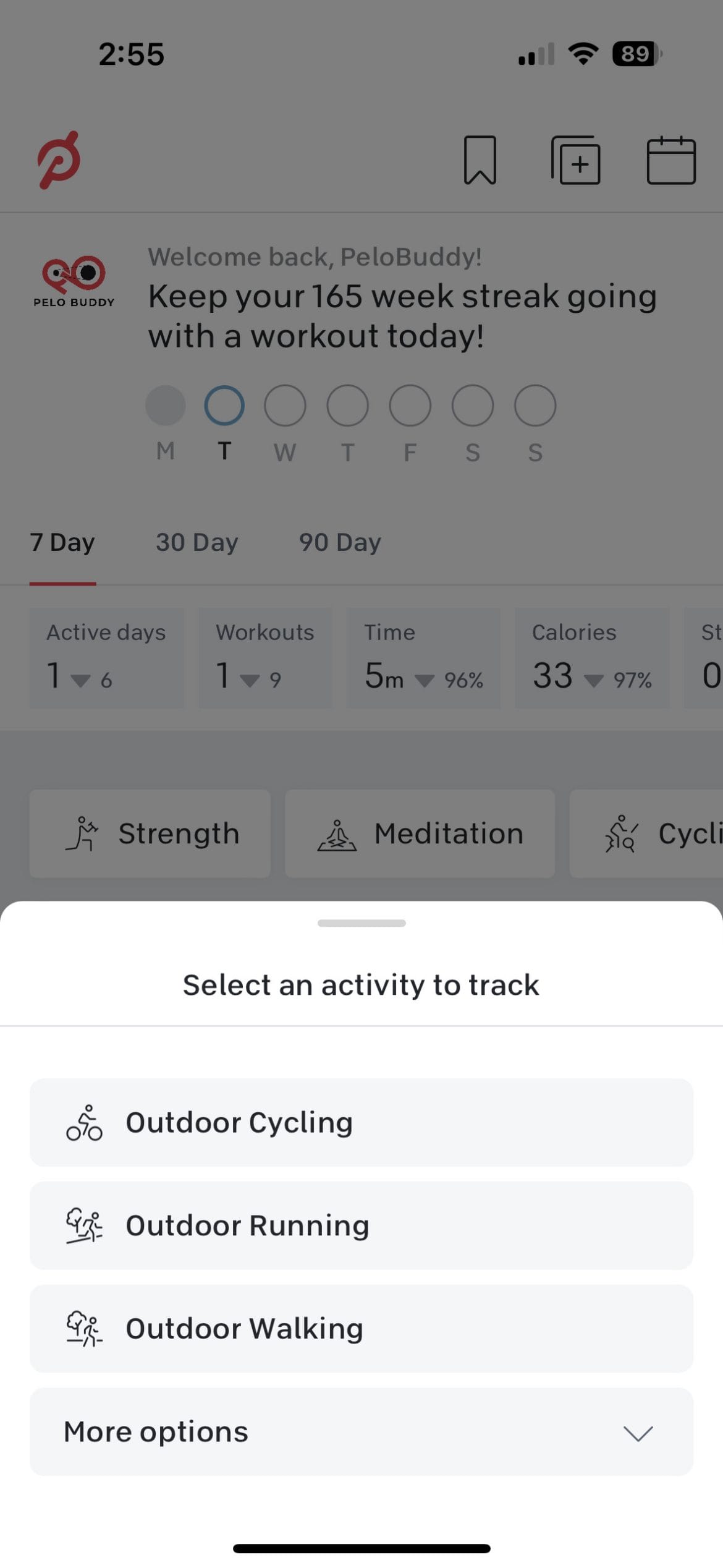 Some members could have found themselves overwhelmed by seeing all 10+ options when the feature opened – so this is likely surfacing the most commonly used ones to be easier to find – but leaving the other options still accessible. And for those who have used the feature recently, it will make their most recent ones easier to find.
Unfortunately, there is still no "Just Row" option available through the app, even to those members who own the Peloton Row hardware.
For those unfamiliar, the Just Work Out feature allows members to receive Peloton credit for any workouts completed outside of a Peloton class. The feature launched in 2022 and soon expanded to new modalities. Peloton also added "Just with Goals," which enables members to add a specific goal – such as a particular distance, time, or output – to their workout.
Peloton recently surveyed members about the Just Work Out feature.
---
Want to be sure to never miss any Peloton news? Sign up for our newsletter and get all the latest Peloton updates & Peloton rumors sent directly to your inbox.