Peloton is in the process of slowly and quietly rolling out additional class types to their Just Work Out feature.
Peloton's "Just Work Out" feature allows members to get time and distance credit for any walk, run, or ride done outside. The app uses GPS to track member's mileage and route, and because there is no instruction or playlist provided, members are also able to listen to their own music, podcast, audiobook, or any other app, while working out. The Just Work Out feature began rolling out to members as a beta feature in May 2022 just before Homecoming, and was officially made public in June.
When the feature was added, Peloton mentioned they planned to add additional modalities as workout options. We have started receiving reports that other class types are being added for some members.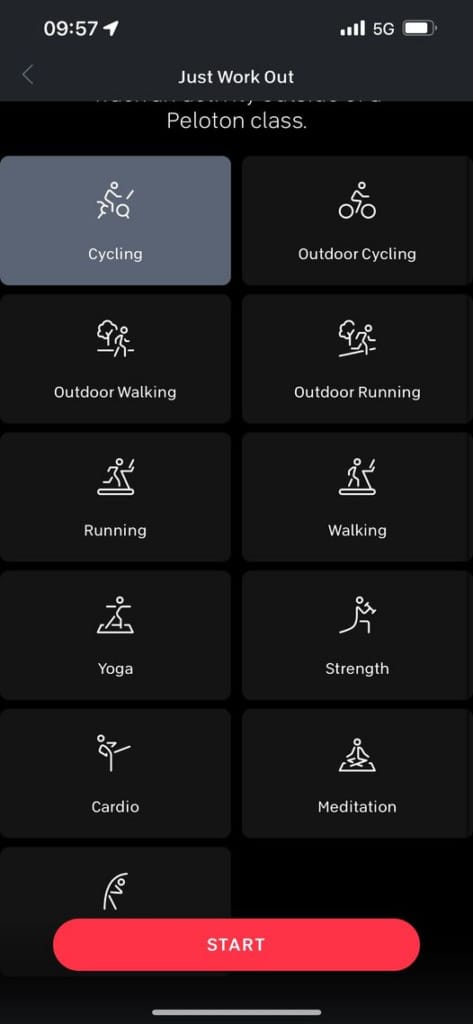 The new additions include Indoor Cycling, Indoor Running, Indoor Walking, Strength, Yoga, Cardio, Meditation, and Stretching. Other than Tread Bootcamps and Bike Bootcamps, all Peloton modalities will now be included as an option in the Just Work Out feature.
Previously, the only options were Outdoor Running, Outdoor cycling, and outdoor walking – and looked like the below: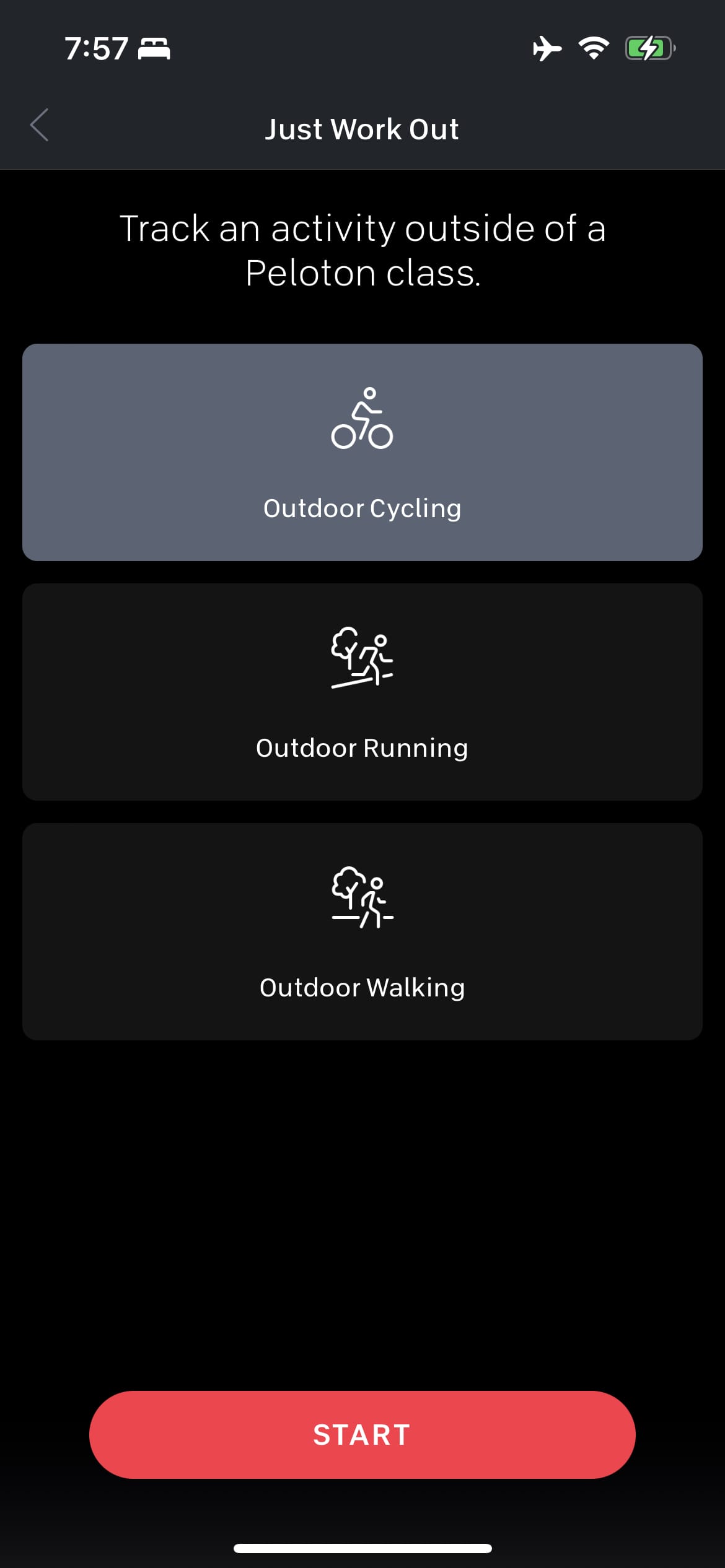 With the new options, when members select the Cycling class type, you are able connect Bluetooth Cadence sensors.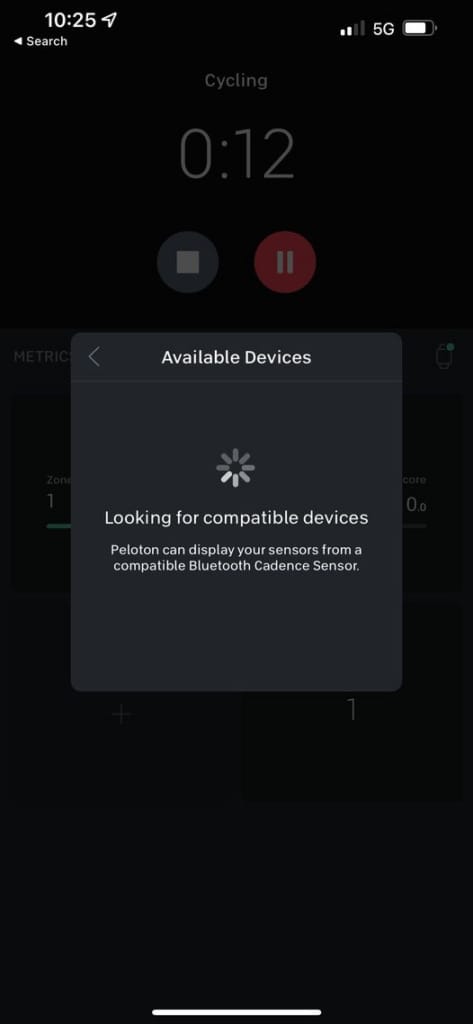 Members are also able to connect a Bluetooth heart rate monitor to the app as well (or an Apple Watch), and the data will be recorded in a graph, just as when members take a class on their Peloton bike (in the example below, the heart rate monitor wasn't connected to the app until the class was already in progress).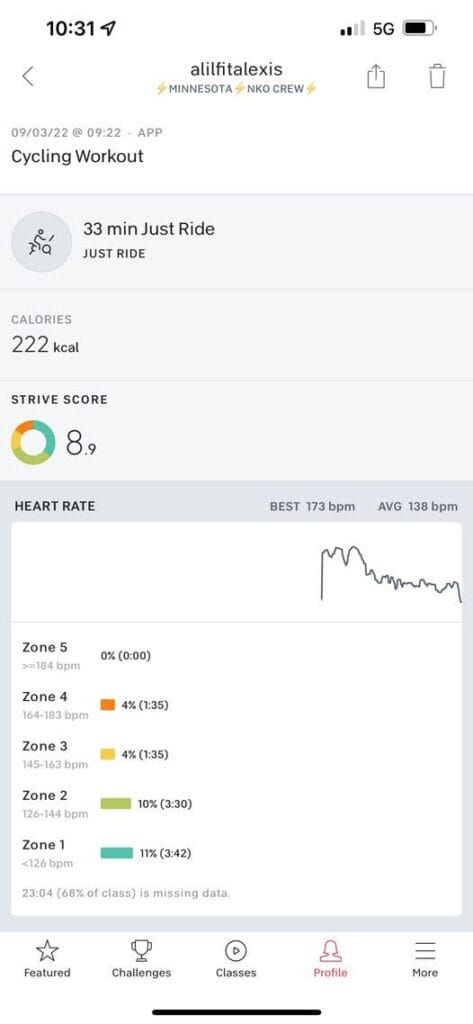 As you would expect, when you pick one of these new class types in the Just Work Out feature, your workout gets tagged appropriately – for example, the strength workout shows up as a completed strength workout in the app, with the title of "Just Lift". This means you should get credits towards streaks and milestones by doing "Just Work Out" classes.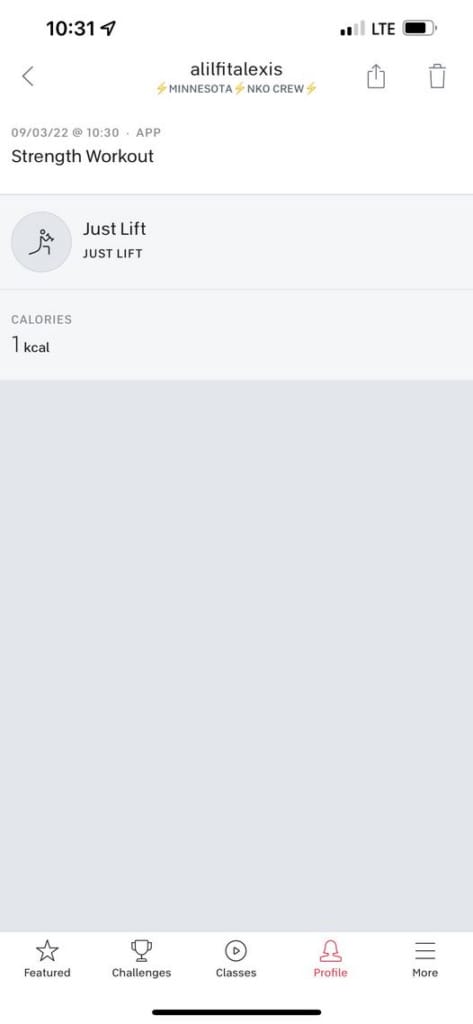 Thank you to member #alilfitalexis for all photos!
You can read more about Peloton's Just Work Out feature here. 
Just Work Out is still currently only available to Apple iOS devices at time of publishing. However, Peloton recently added GPS outdoor tracking to Android, so we could theoretically see Just Work Out on Android phones soon too as well.
Let us know if you have these new additions the the Just Work Out feature, and what you think of them! If you don't have them yet, do you see yourself using any of them when they do roll out to you?
---
Want to be sure to never miss any Peloton news? Sign up for our newsletter and get all the latest Peloton updates & Peloton rumors sent directly to your inbox.