Peloton has sent a survey to some members soliciting their feedback on the popular "Just Work Out" feature. The survey is being completed by the Peloton Research Team, and those who participate have an opportunity to receive a $100 gift card to Tango, a global online gift card company.
At Peloton, we're always looking to hear from our Members so that we can continue to improve your experience. We've chosen you as one of a small set of Members to participate in a 5-10 minute online survey about your recent Peloton experience. Upon completion of this survey, you'll be entered into a drawing where two Members will be selected at random to receive a $100 (USD) Tango Card e-Gift Card.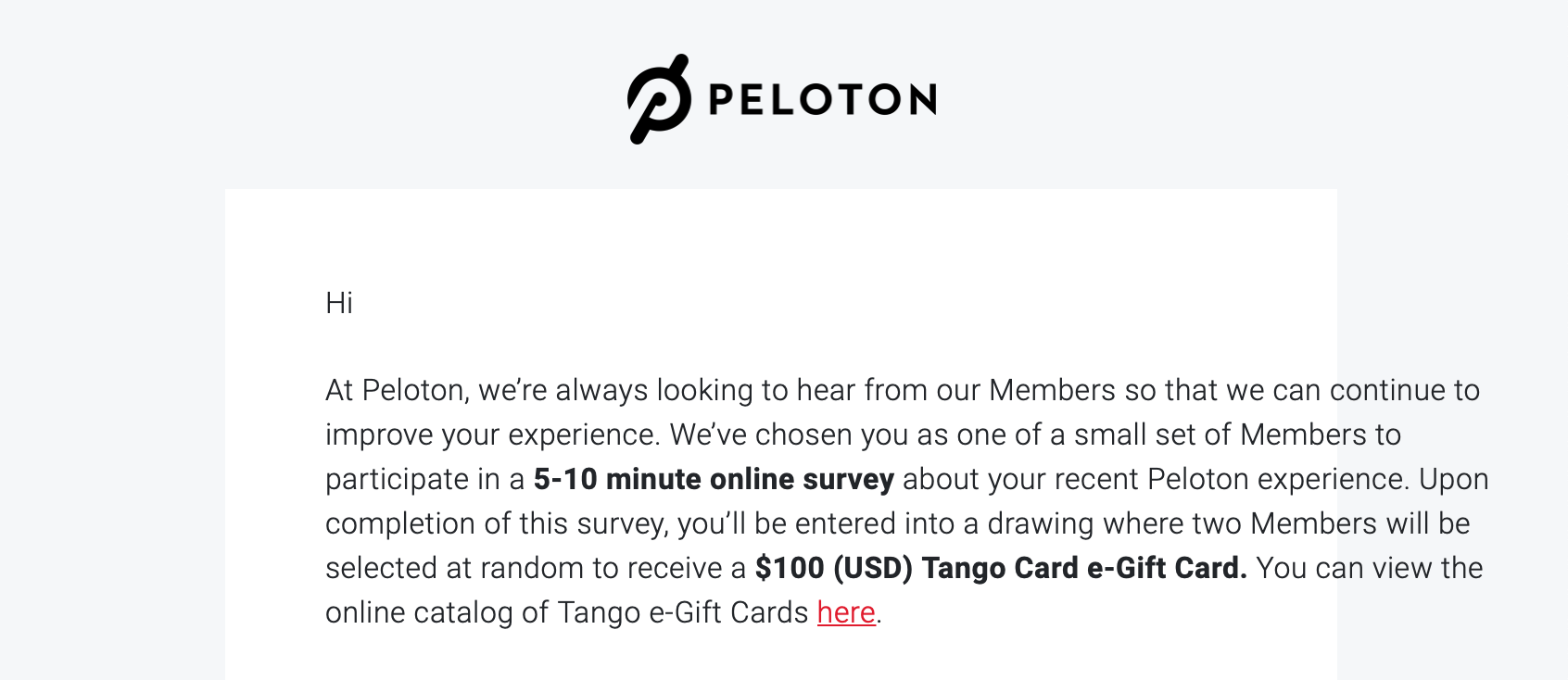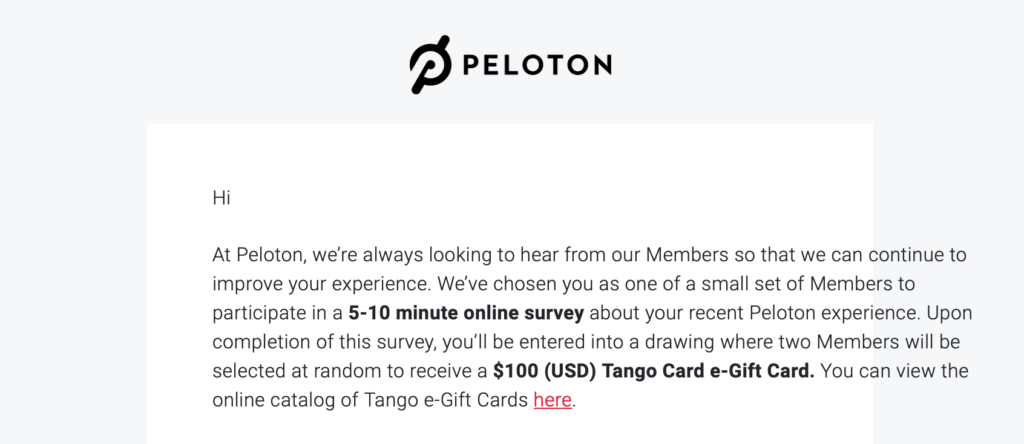 The survey centers around the Just Work Out feature – how often members use it, how accurate it is, and what new aspects they would like to be added.
Some of the new components include more accurate distance tracking, Spotify integration, tracking friends' workouts for safety, additional analytics, and more. As always, there is no guarantee that any of these features will ultimately be implemented.
Two members who complete the survey by the deadline on January 23 at 4:59pm ET will be selected to receive a Tango gift card.
The Just Work Out feature began beta testing in the spring before officially launching in June of 2022. The initial iteration allowed ​​members to receive time and distance credit for any walk, run, or ride done outside.
Since then, Peloton has added a number of components to the feature. They added new types of workouts, including strength, yoga, cardio, stretching, and more. Later Peloton added "Just with Goals," allowing members to add a specific goal – such as a particular distance, time, or output – to their workout. They also recently added a "Just Walk" option to the feature on Tread devices.
Do you use the Just Work Out feature? If so, what would you like to see improved or added?
---
Want to be sure to never miss any Peloton news? Sign up for our newsletter and get all the latest Peloton updates & Peloton rumors sent directly to your inbox.