Peloton is once again expanding their Entertainment feature beta test, and beta tests of Max (formerly HBO Max) have started.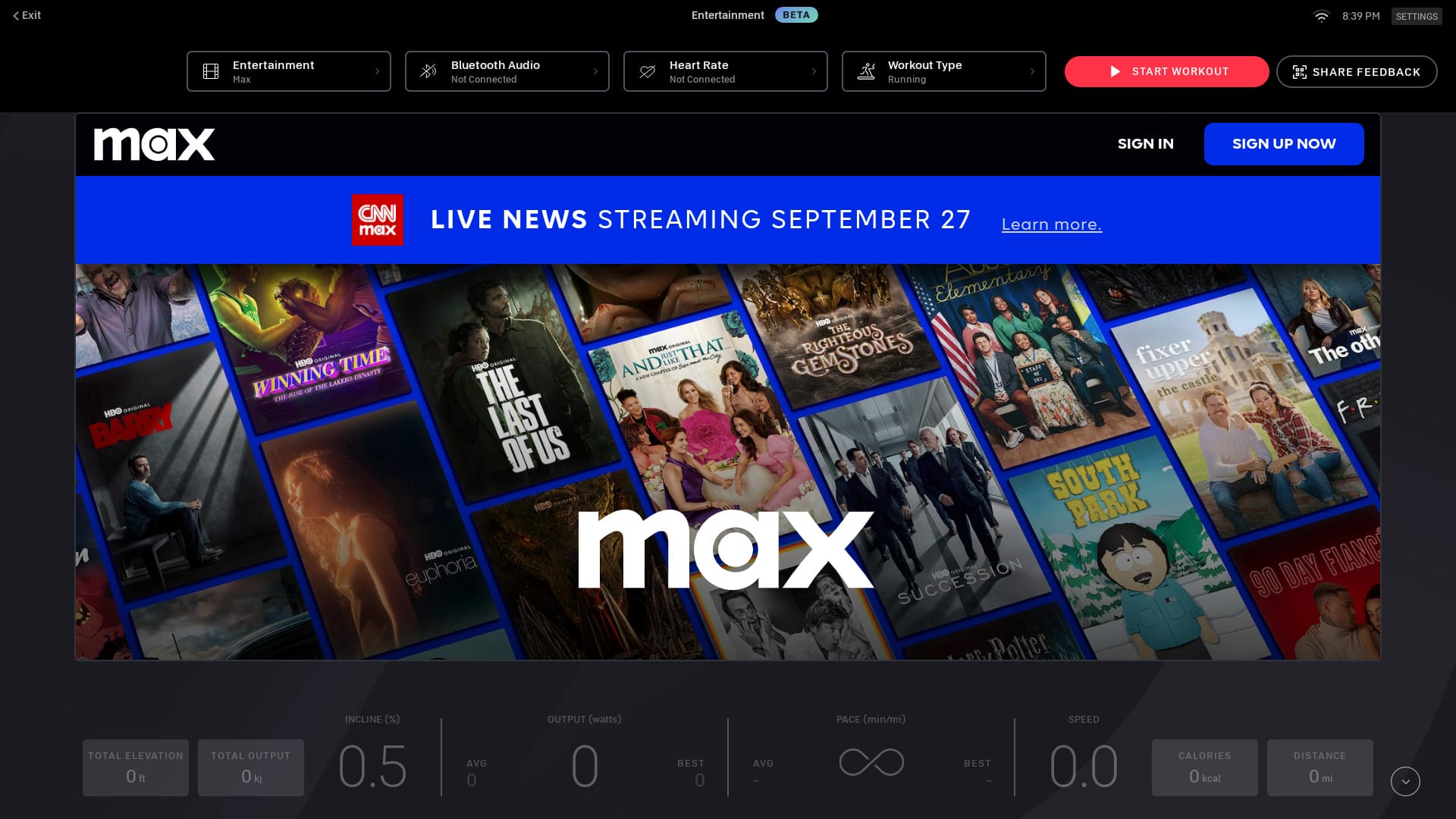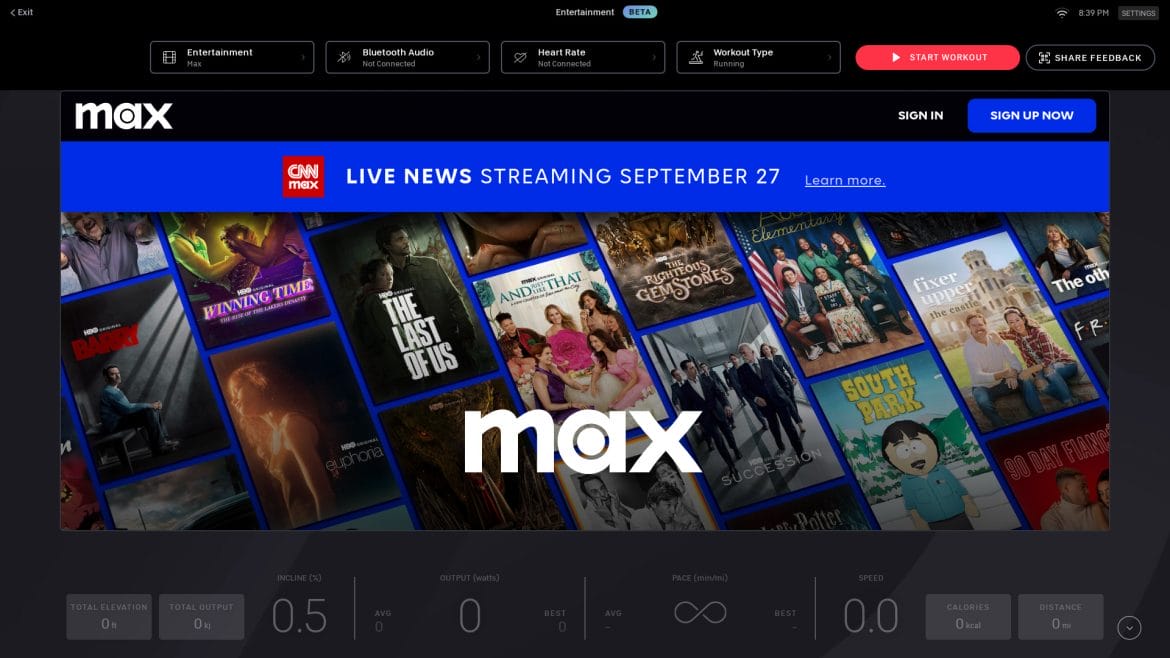 Peloton Entertainment is Peloton's new feature that allows members to access streaming content from their hardware device. It launched its beta testing phase at the end of June, and it is a closed beta – meaning that while many members have the feature, not everyone does. We've already shared a number of updates: additional streaming options temporarily appeared for some members; Amazon Prime Video was removed; Netflix was added along with a slight redesign of the feature; and Disney+ was added.
Like YouTube TV, Disney+, and Amazon Prime Video (before it was removed), HBO Max is housed within the "More Providers" section of Peloton Entertainment. Note that only members who have access to Netflix on their device have the More Providers section. Members who do not have the Netflix part of the test will see their Peloton Entertainment feature open straight to an option screen that shows Disney+, YouTube, and Max.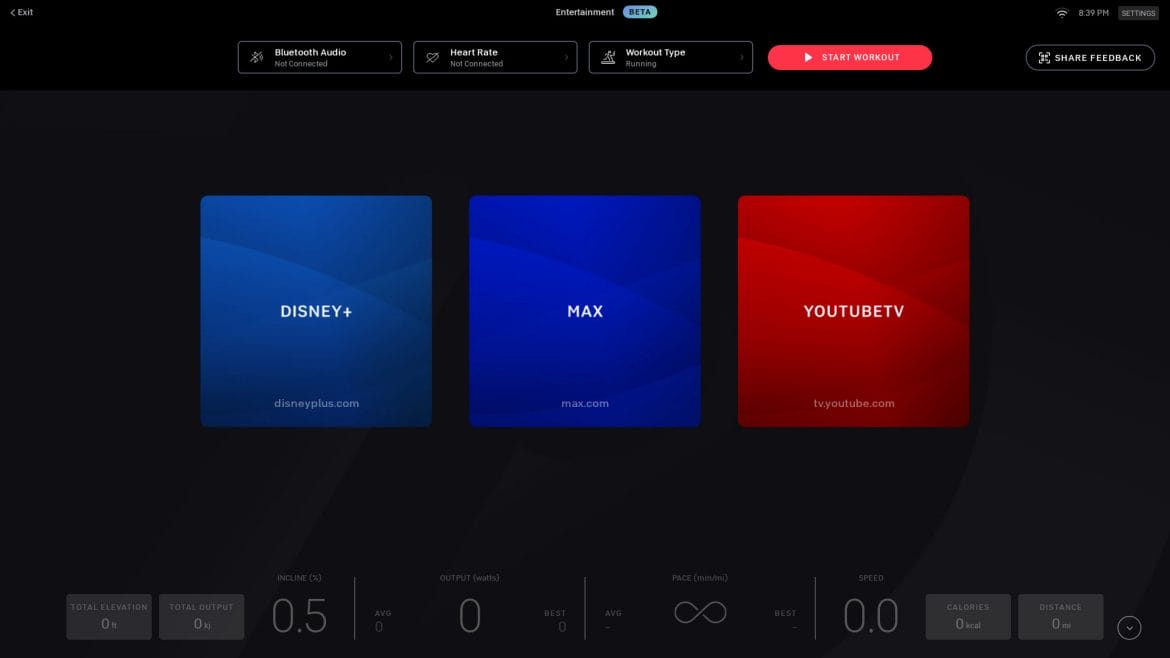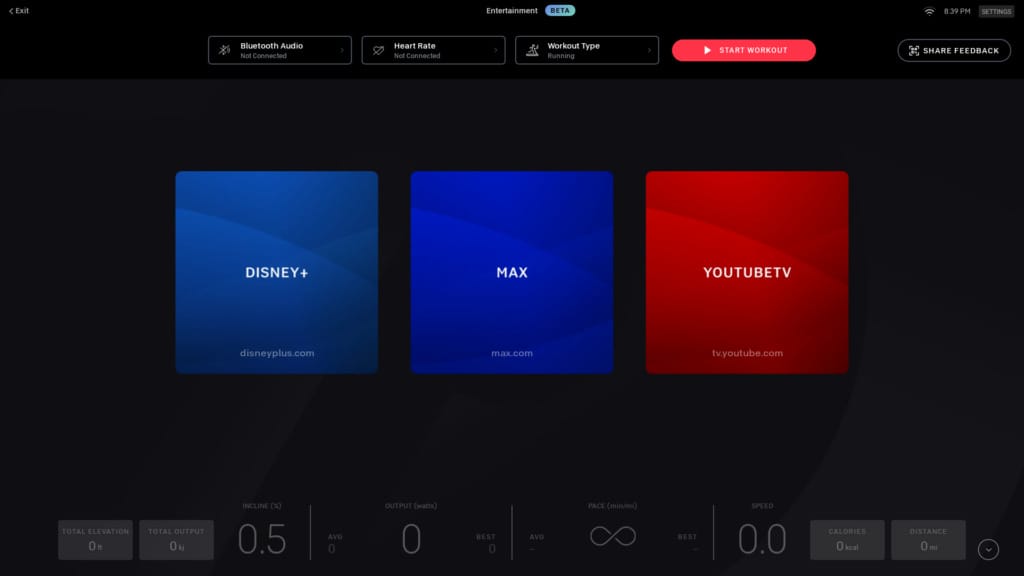 Like other streaming platforms, you start by logging in. You can login directly with HBO Max, or through your internet, mobile, or TV provider.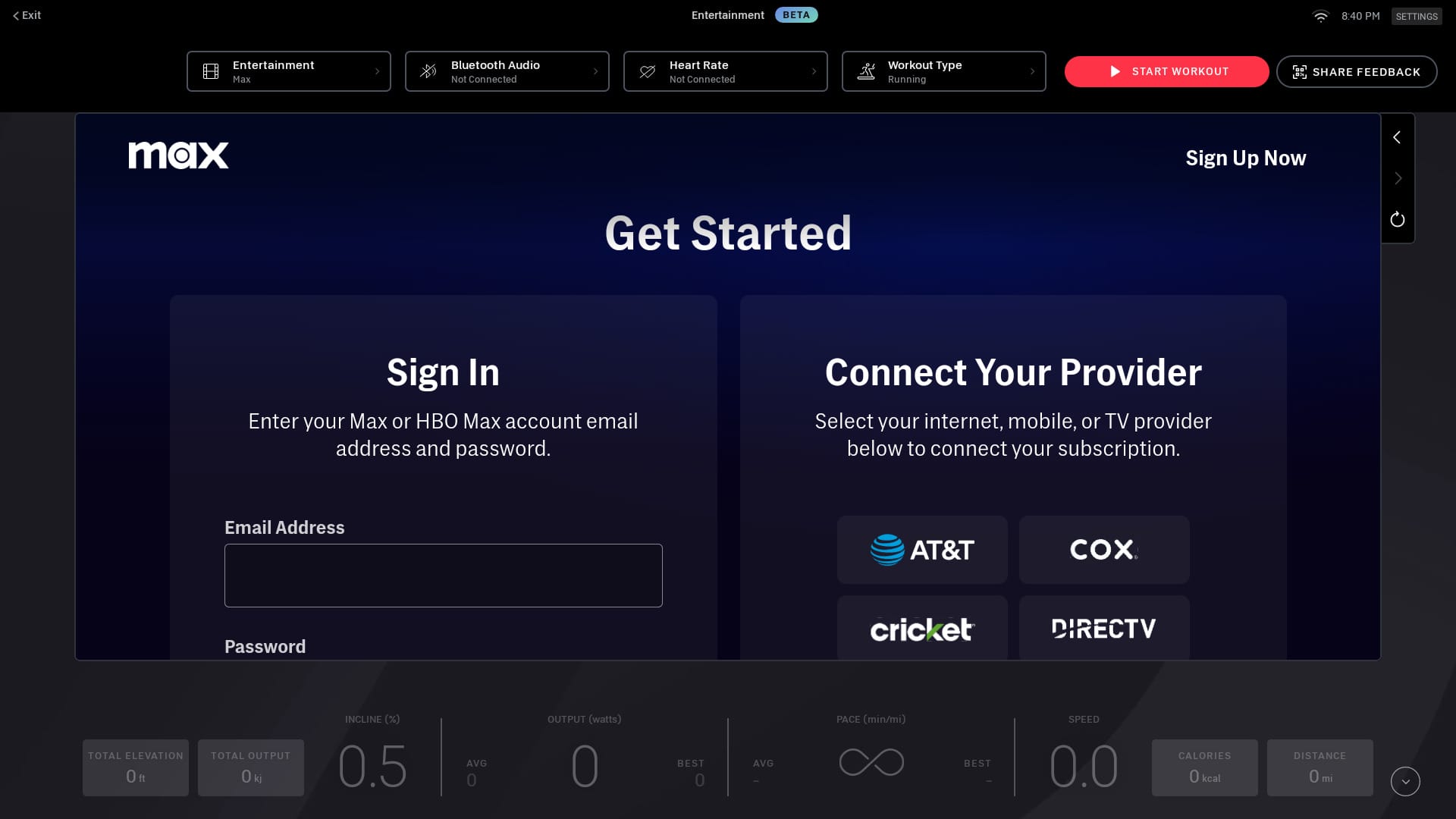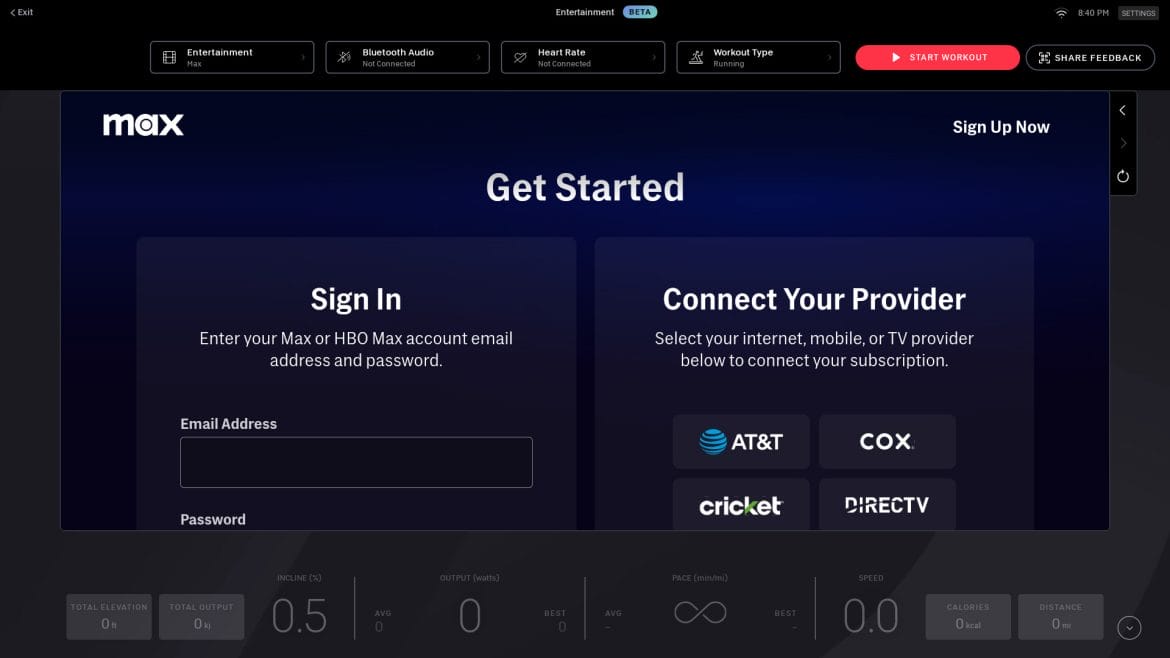 After logging in you can select which profile you'd like to use.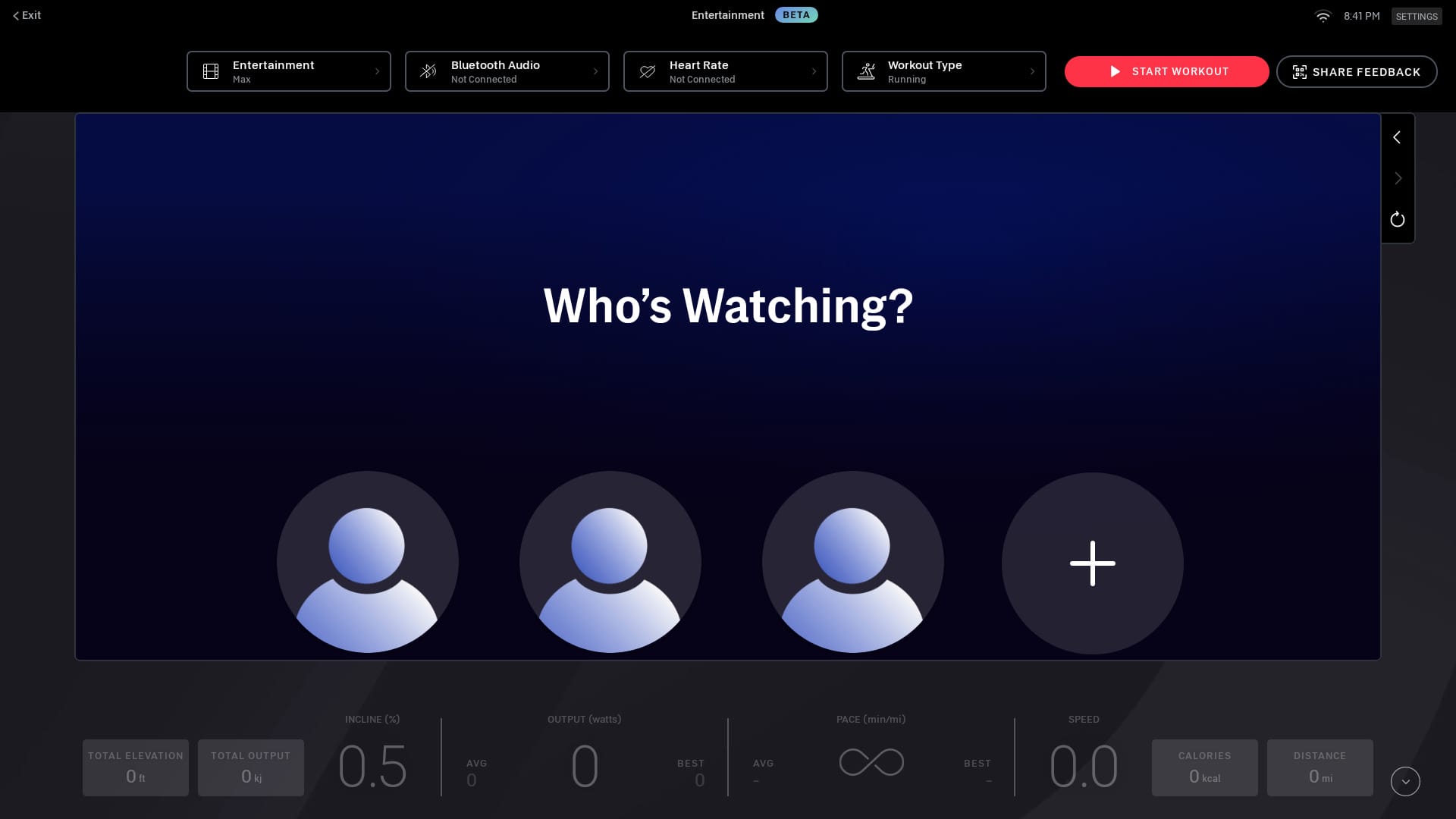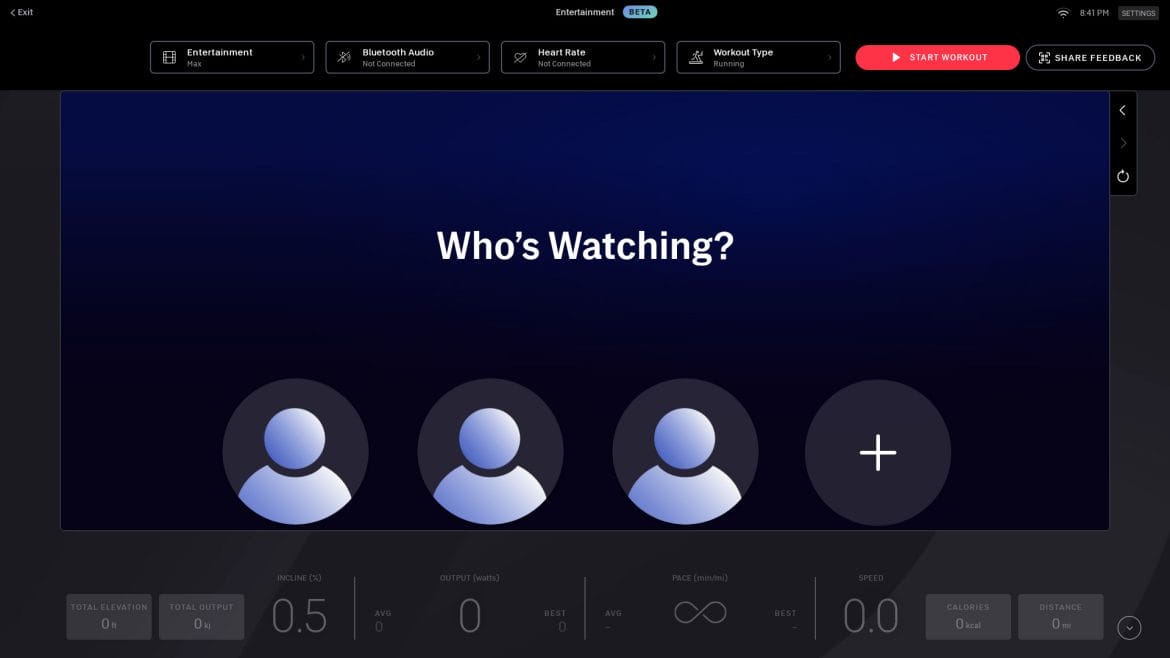 From there, the experience is similar to watching HBO Max on your TV. Note that the user interface of swiping between shows on the home page slider seems to lag slightly, but other than that the app works well.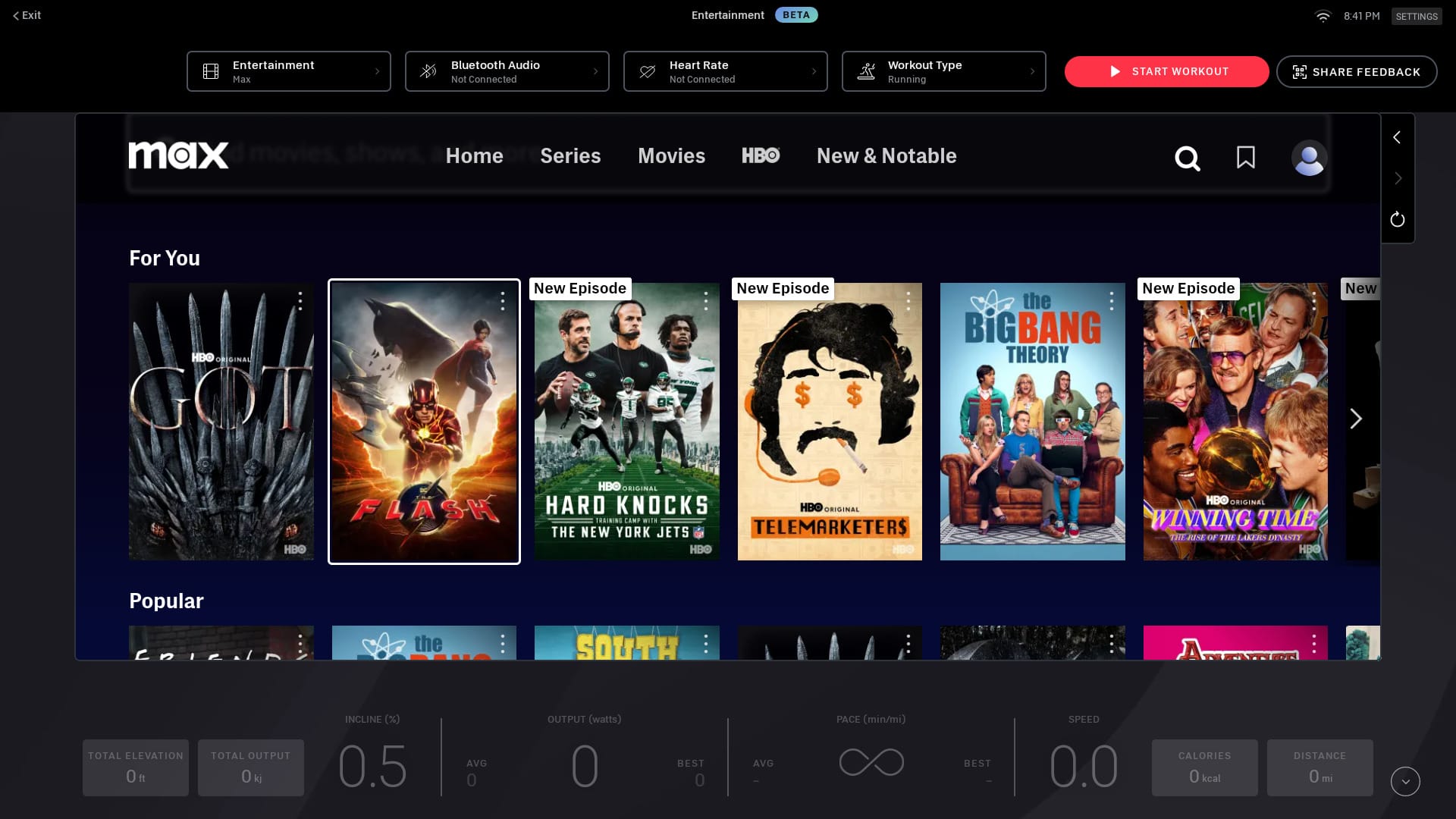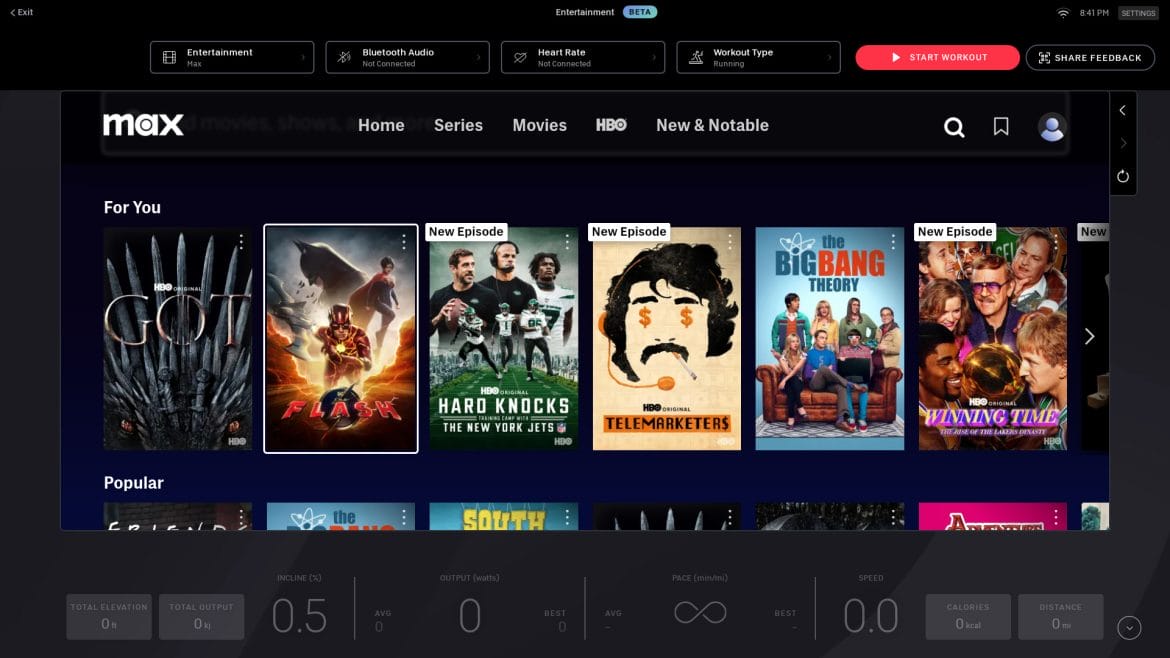 HBO Max is currently available to some members who have Peloton Entertainment on Bike, Tread, and Row devices.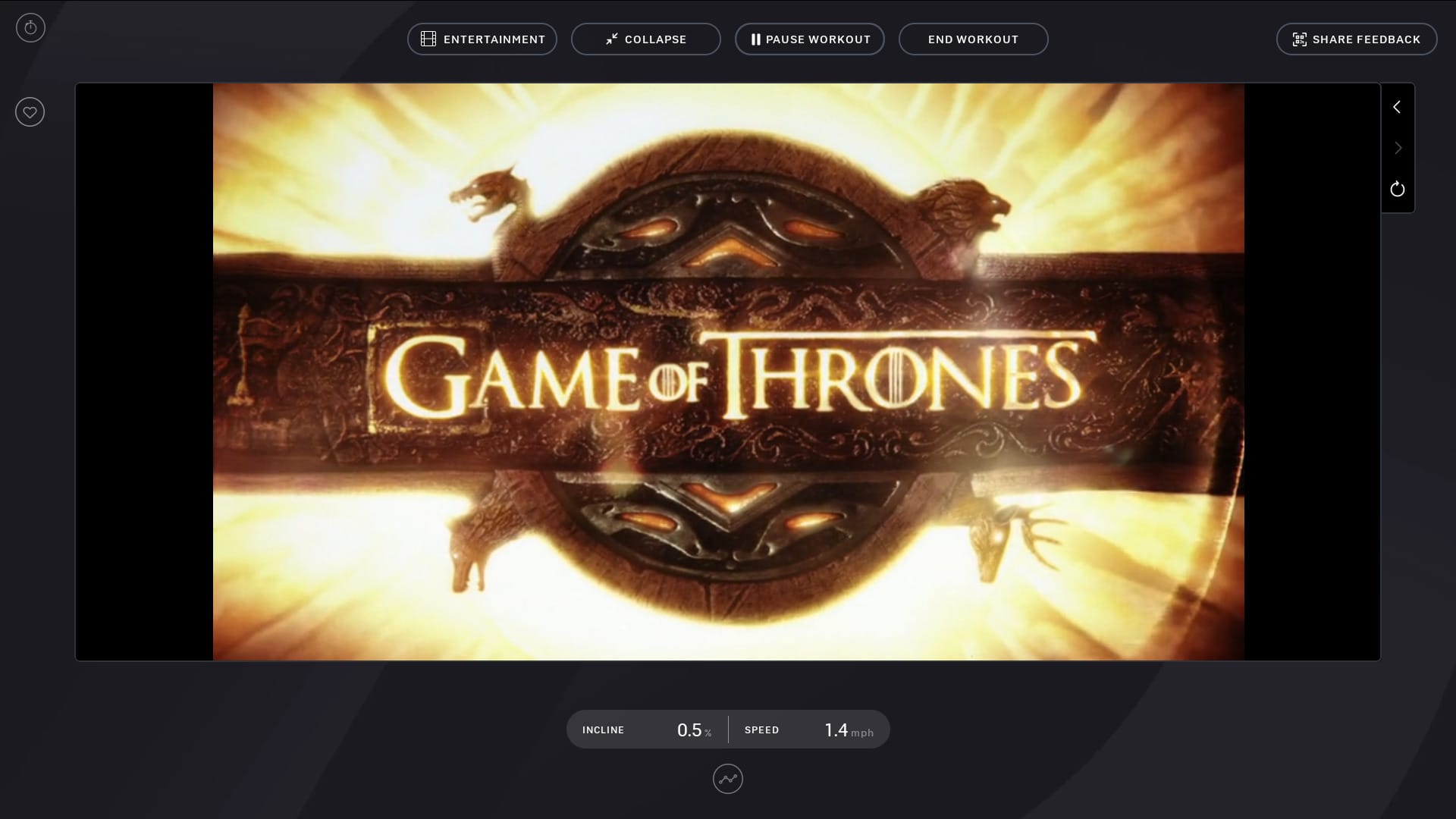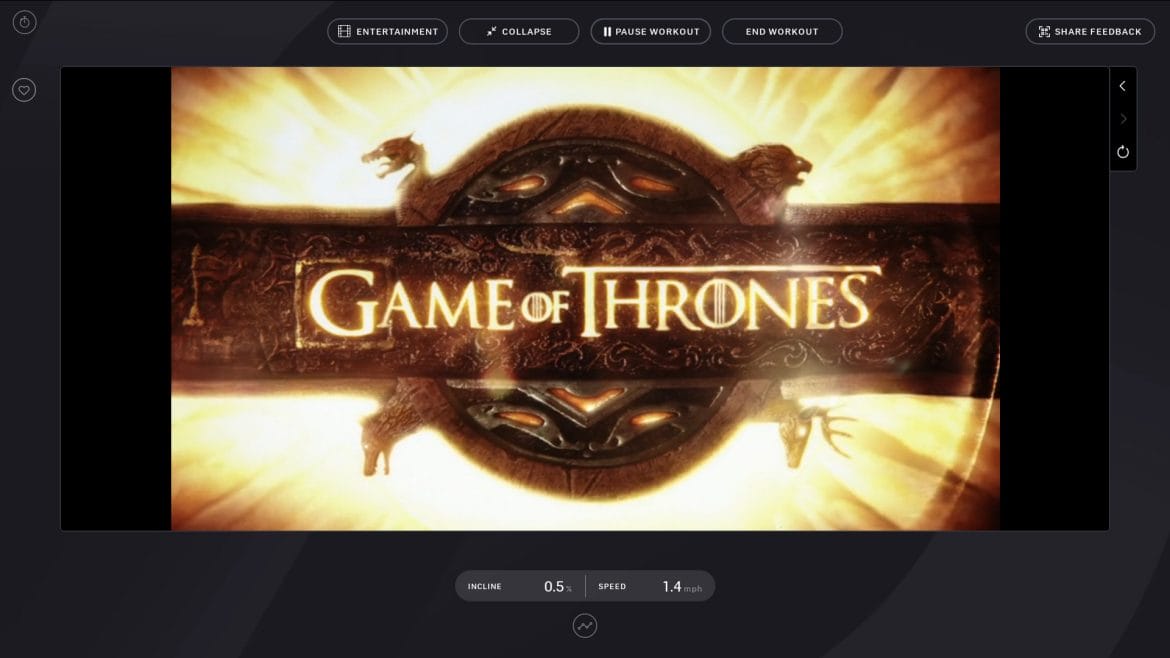 As with the other streaming platforms in the More Providers section, you can toggle between run or walk on the Tread. You can also track heart rate on all devices, and the time spent will appear as an Entertainment workout. In addition, there are options to adjust the screen size depending on how much data you'd like to see.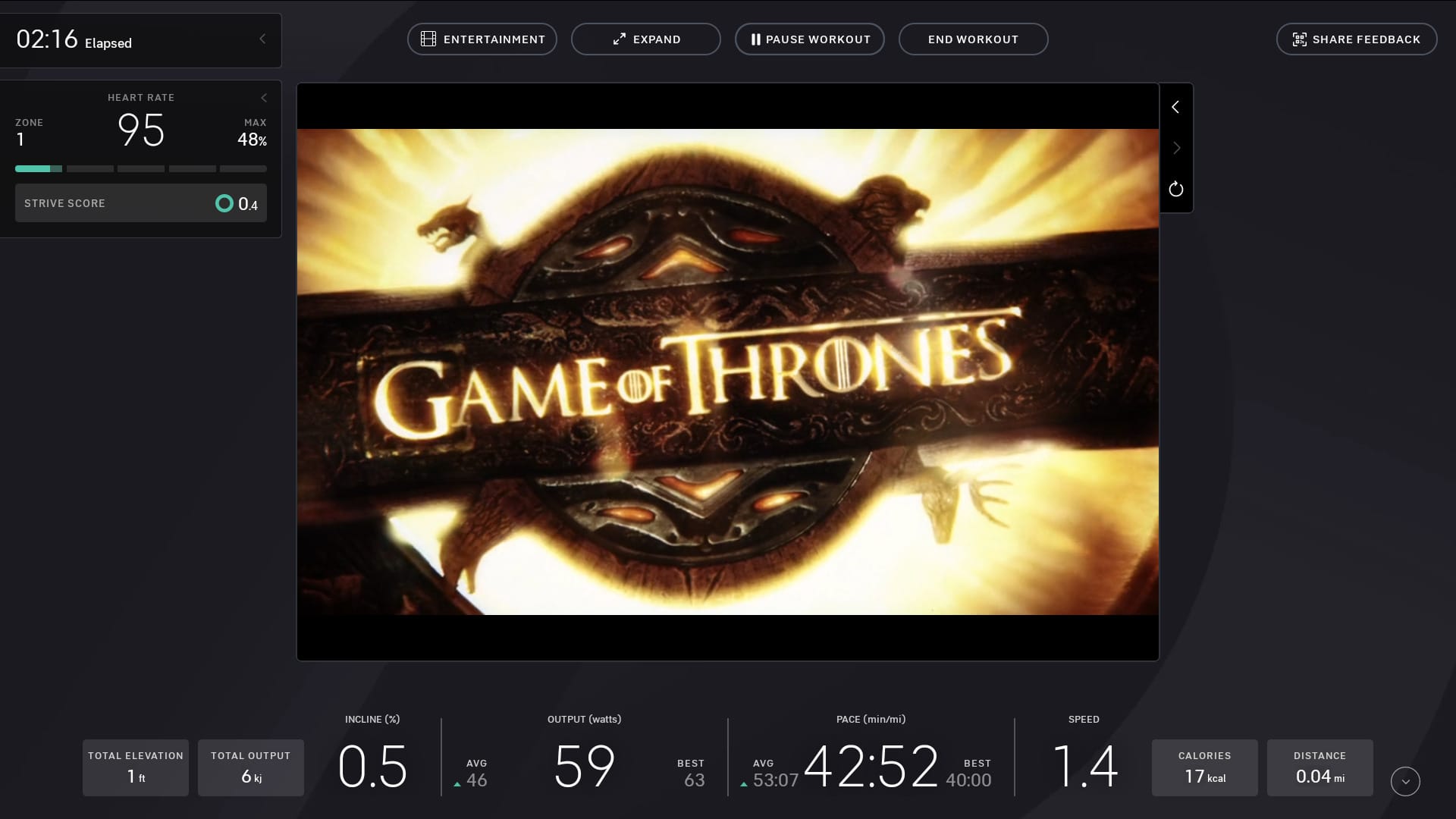 Note that you can actually begin watching a show without hitting "start workout" – so you have to remember to start the workout so that your metrics are saved to your profile.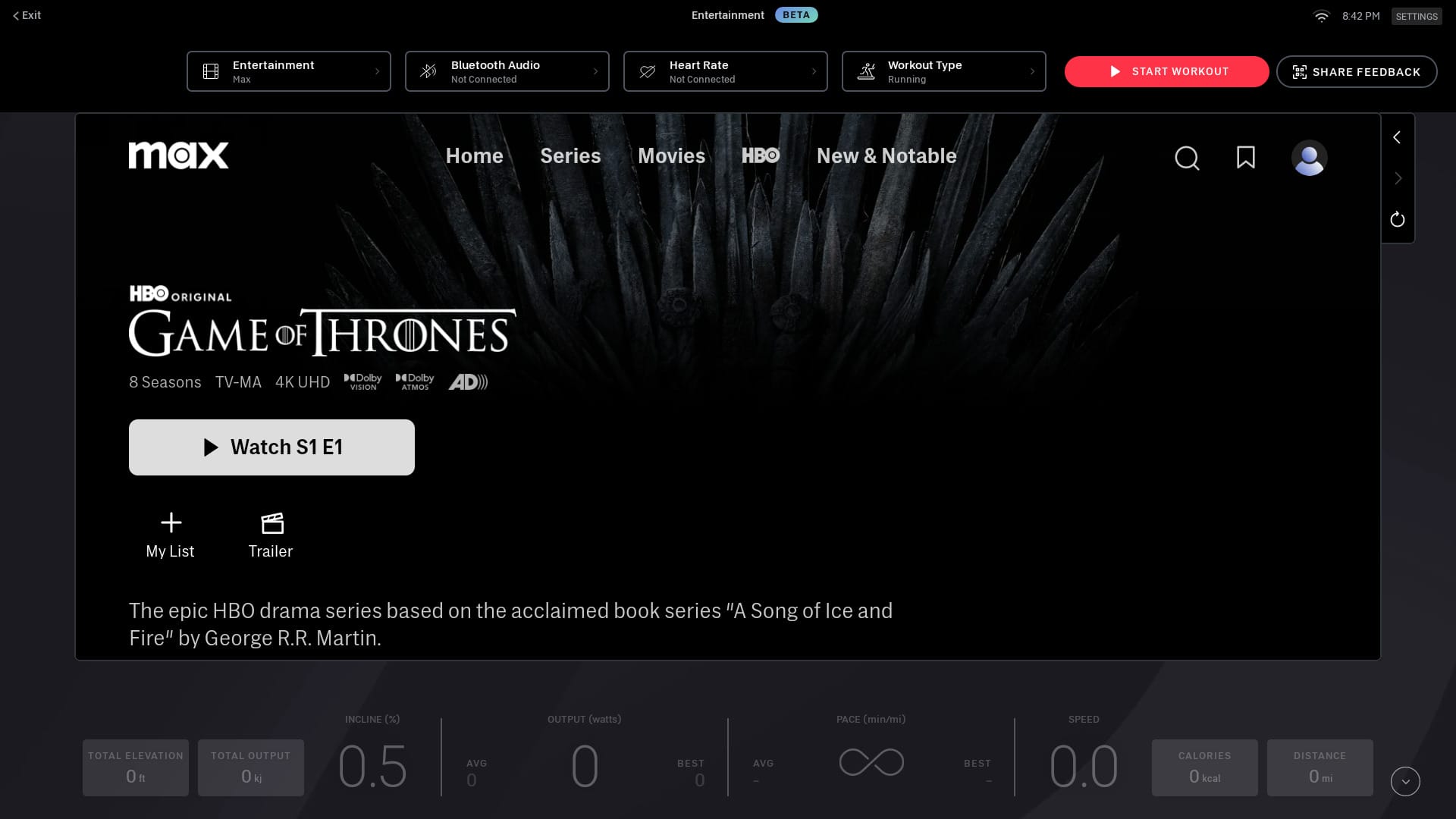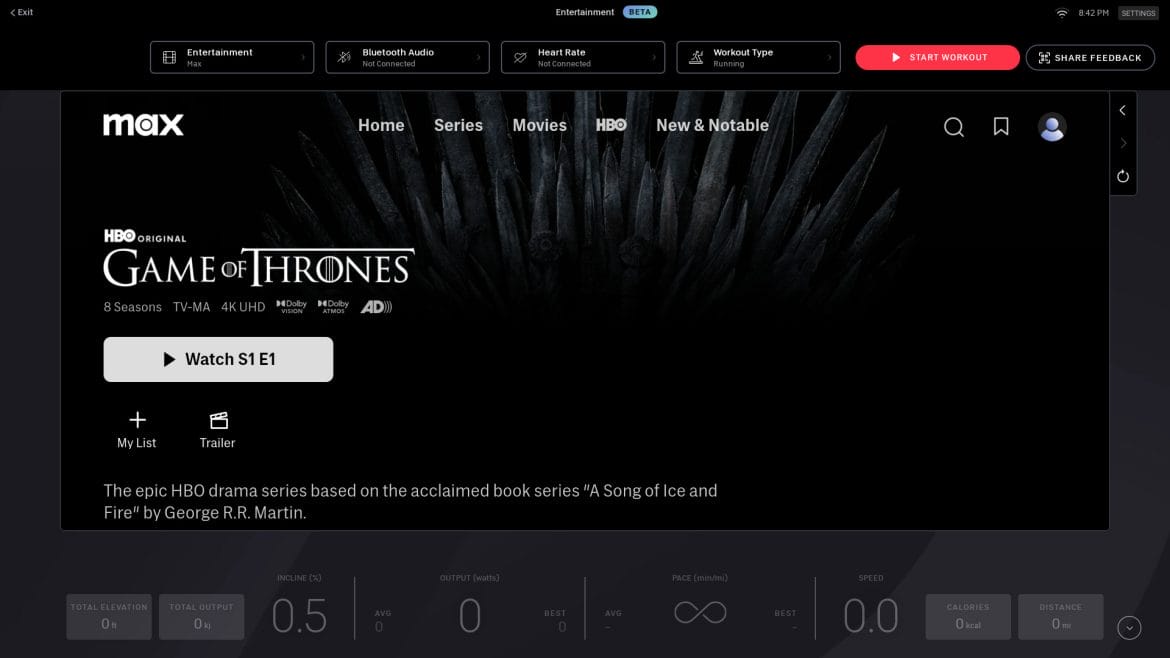 We will continue sharing updates about the Peloton Entertainment beta test as new information becomes available. Which streaming platform would you like to see added next?
---
Want to be sure to never miss any Peloton news? Sign up for our newsletter and get all the latest Peloton updates & Peloton rumors sent directly to your inbox.