Peloton is holding a Labor Day sale (affiliate link) on hardware devices in the United States and Canada. The original Bike, Bike+, Tread, Row and Guide are all available at discounted prices – including the base price of the device itself without any accessory packages, which is not always the case for Peloton sales.
Note that when the sale first launched this morning, the Peloton Tread & Row both had discounts lowering the price to $2495, and $2795. However, this appears to have been a mistake. Now, the "discounted" price of the Tread is showing $2,995 and the "discounted" price of the Row is showing $2,995. This is the new permanent price of these devices as of a few months ago, so this is not really a sale on the base devices.
The sale runs from August 31 through September 12. Customers in the United States can receive up to $400 off original Bike packages, up to $500 off Bike+ packages, up to $500 off Tread packages, up to $200 off Row packages, and up to $200 off Guide packages. Note that the prices of the Tread and Row were recently lowered just last month.
Customers in Canada can receive up to $550 CAD off original Bike packages, up to $650 CAD off Bike+ packages, up to and up to $275 CAD off Guide packages. Note that the Row is not currently available for sale in Canada.
As of publishing time sales only appear to be available in the U.S. and Canada, and not in the United Kingdom, Germany, or Australia.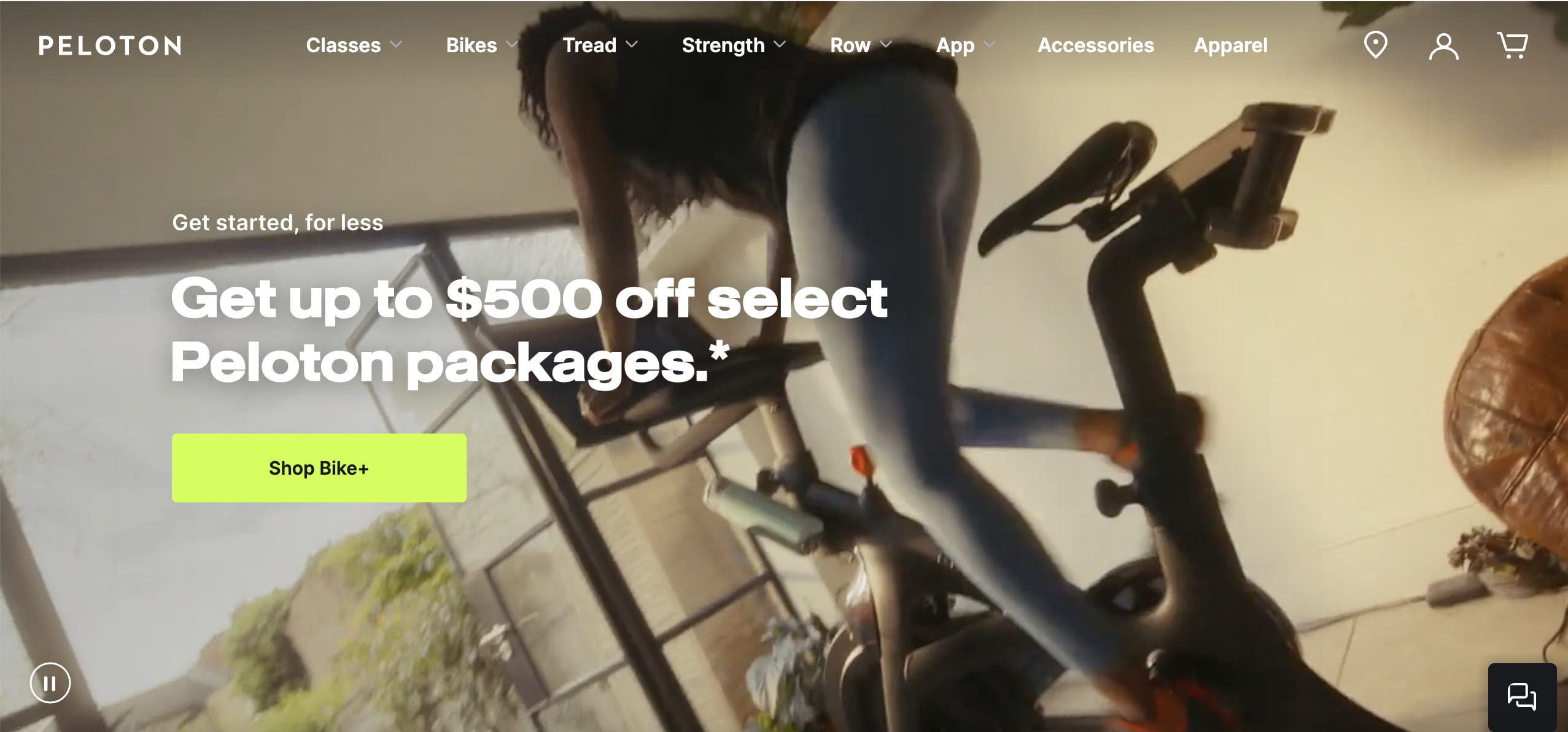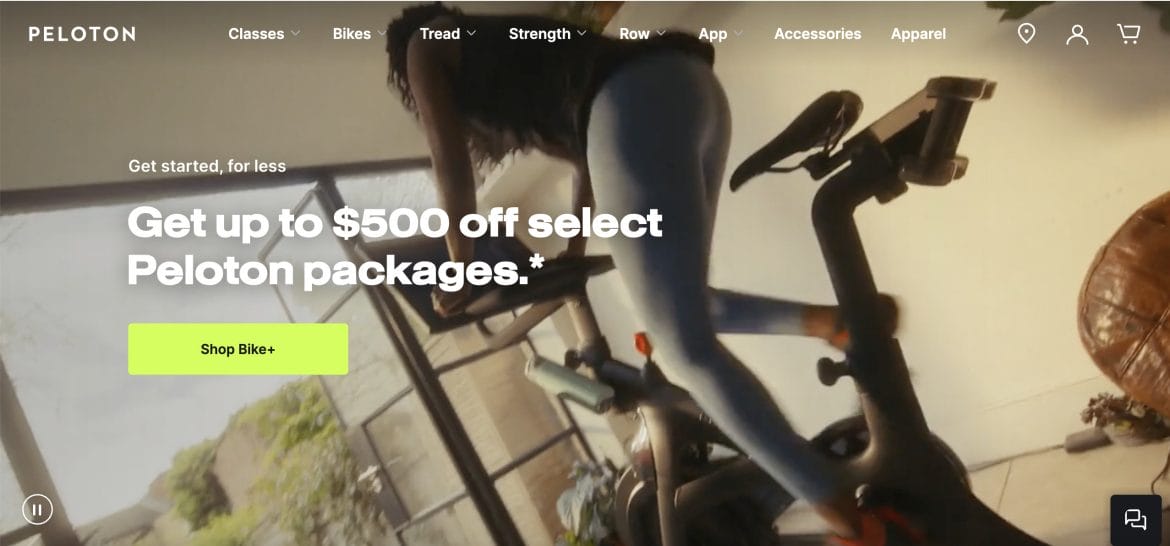 The Peloton homepage is updated with new images featuring the Bike+, advertising "up to $500 off select Peloton packages."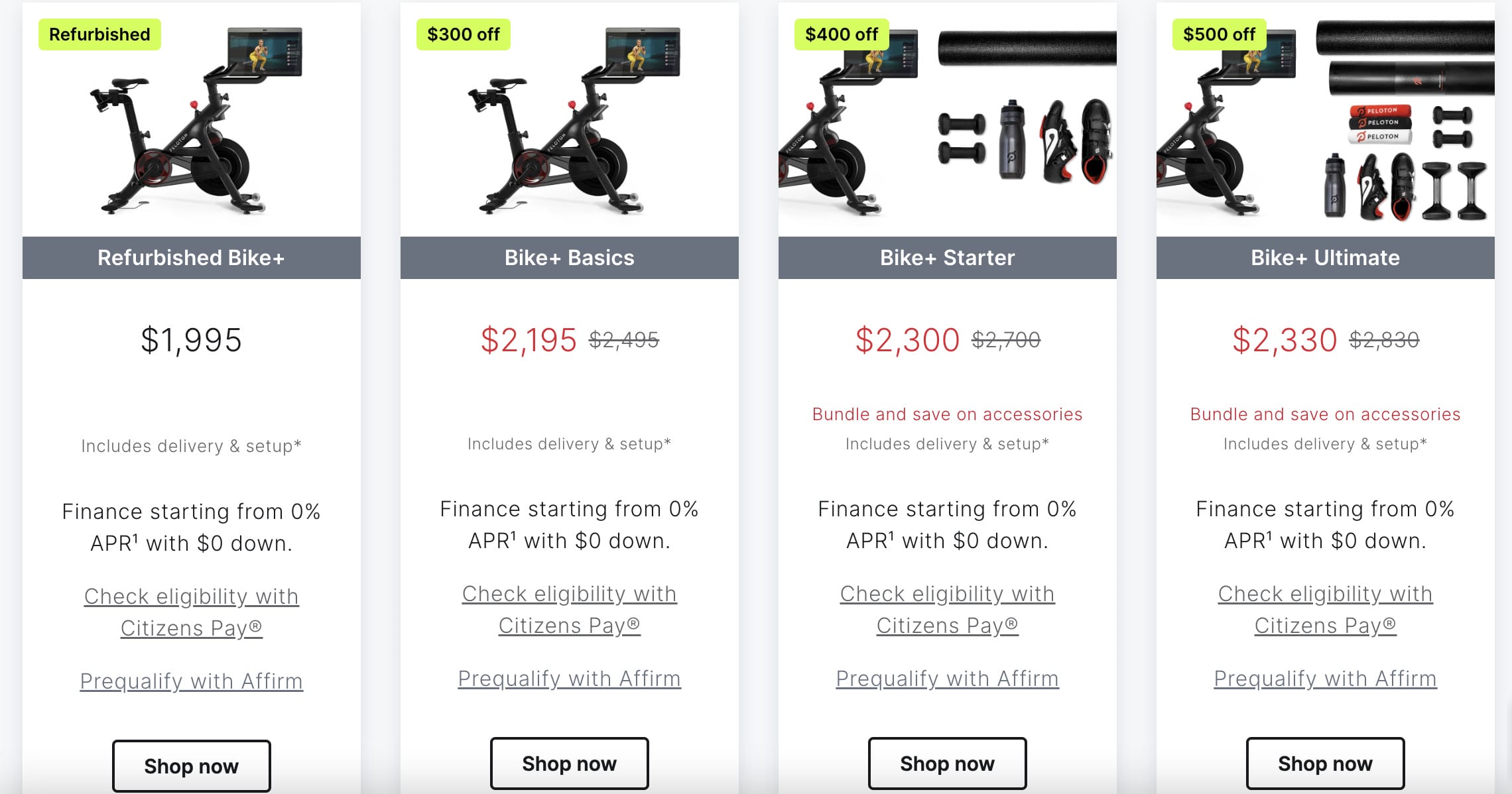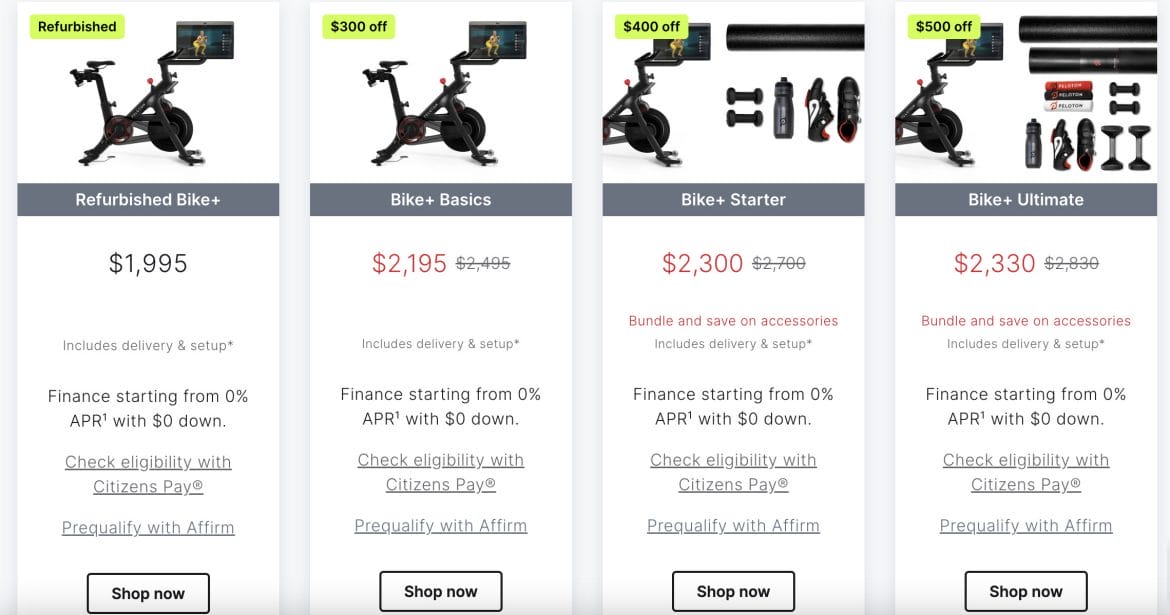 Peloton also sent an email to customers information them of the offer:
Workouts hit a little differently when you have everything you need from the start. Bring home the perfect cardio and strength workouts with up to $500 off select packages.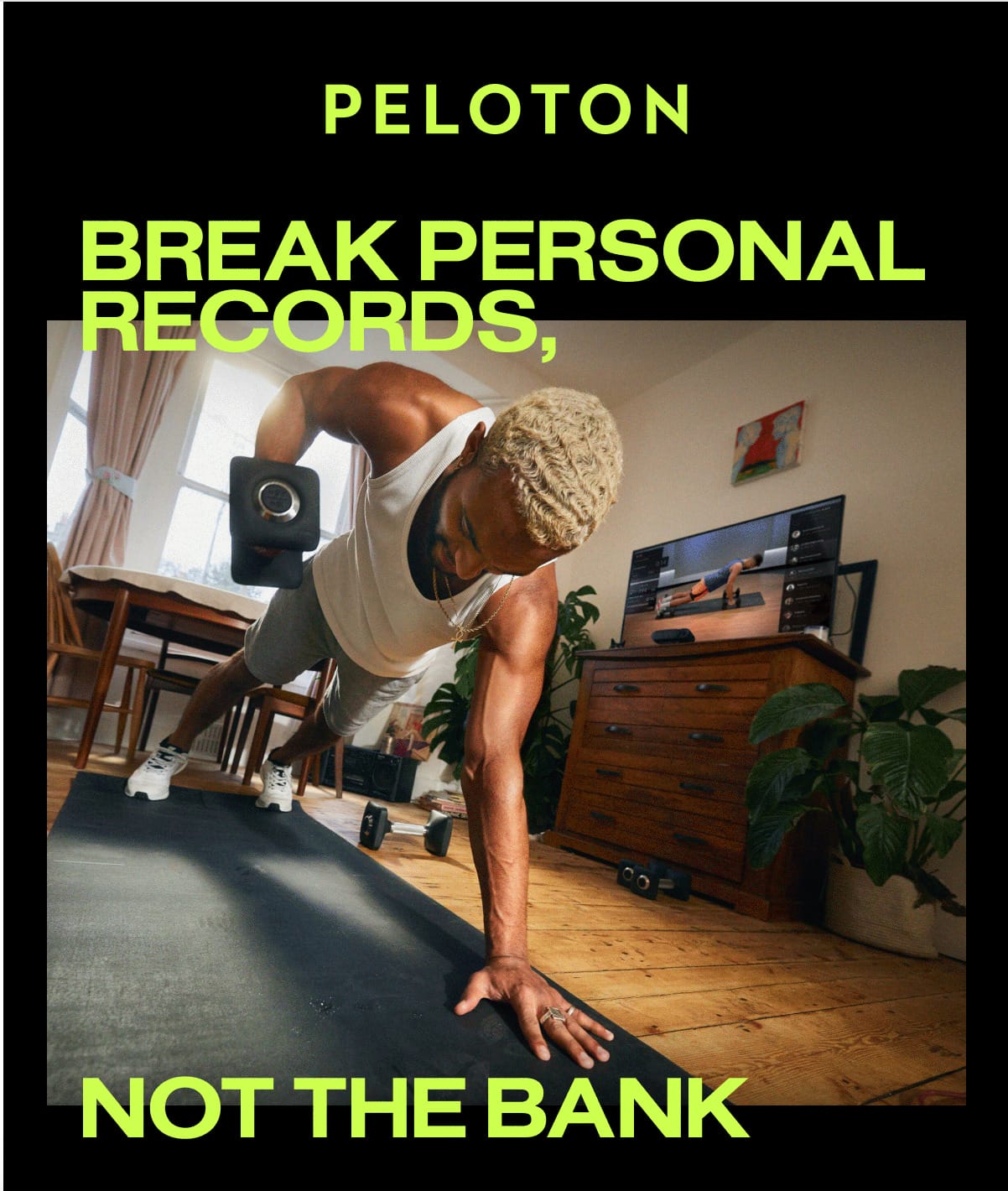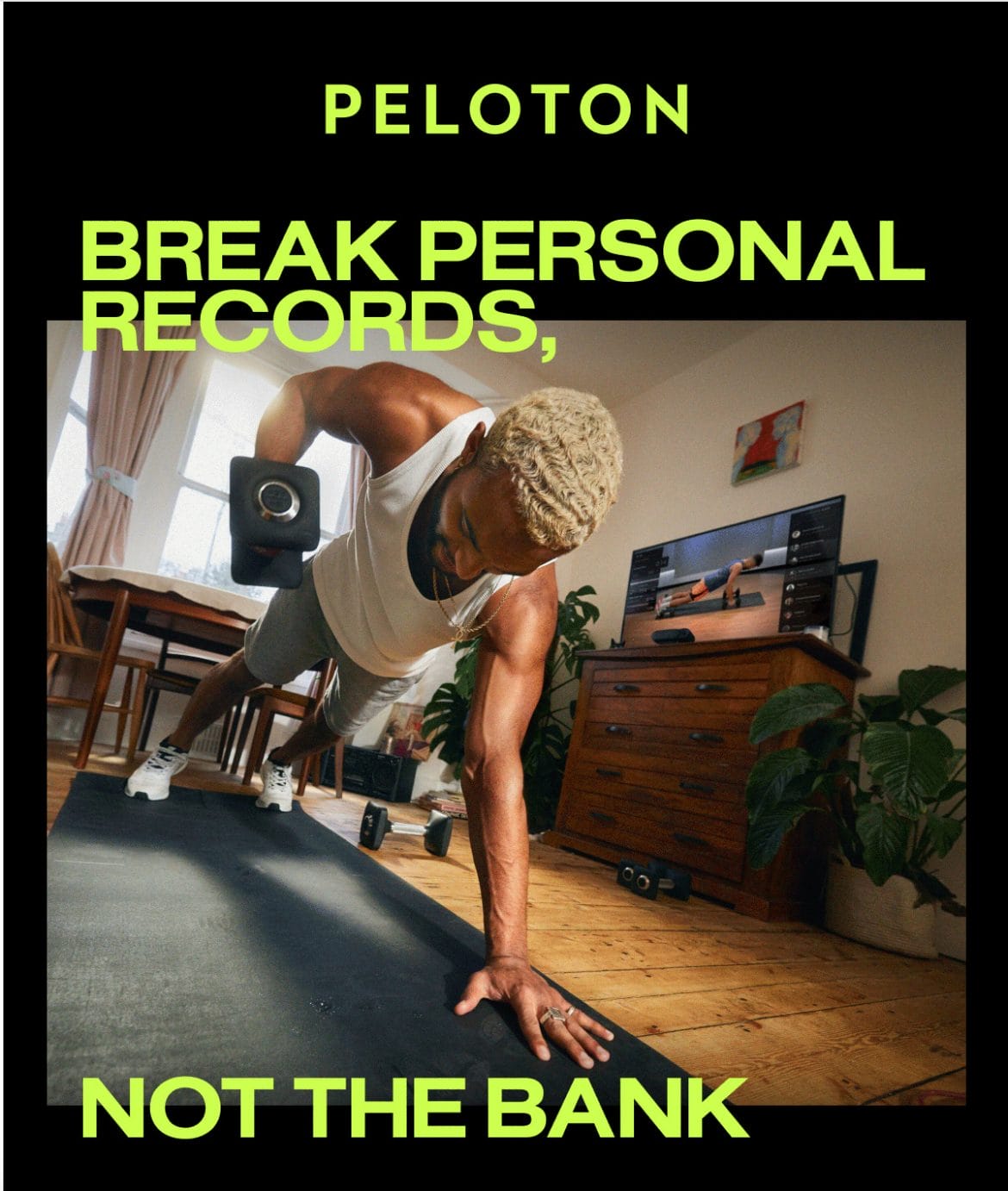 Unlike other hardware sales that have been available in the past, customers do not need to purchase an accessory package in order to receive the discount – sales are being offered on the hardware products alone.
Peloton sales typically allow customers to make their purchases using financing, as well as referral codes. However, note that only the referral code provider will be rewarded and the device purchaser will not receive any additional discounts.
As with all hardware sales, the All-Access monthly membership that is required in order to access Peloton content is separate.
If you have purchased one of these devices in the past 30 days, reach out to Peloton customer support for a price match.
Peloton also recently held a sale in Australia earlier this month.
To browse hardware devices and the sales available, be sure to check out the Peloton website.
---
Want to be sure to never miss any Peloton news? Sign up for our newsletter and get all the latest Peloton updates & Peloton rumors sent directly to your inbox.