Peloton is once again expanding their Entertainment feature beta test, and some members are now reporting having access to Disney+ on Peloton with Peloton Entertainment. This has been reported on all devices: Peloton Bike, Tread, and Row.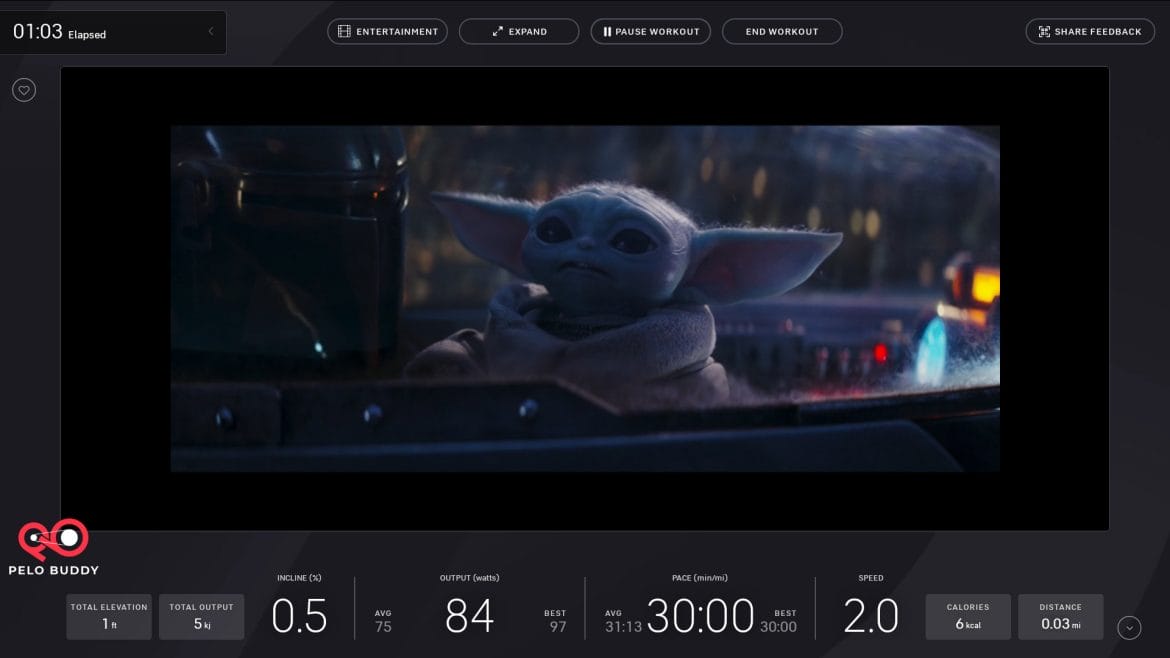 As a reminder, Peloton Entertainment is Peloton's new feature that allows members to access streaming content from their hardware device. It launched its beta testing phase at the end of June, and it is a closed beta – which means that while many members have the feature, not everyone does. We previously shared that additional streaming options temporarily appeared for some members, Amazon Prime Video was removed, and Netflix was added along with a slight redesign of the feature.
Disney+ was one of the many services that briefly showed up for members last month – however, this latest appearance seems to be a wider test.
Depending on whether or not you have the Netflix beta will determine on where you see Disney+. If you do not have Netflix, when you open Peloton Entertainment, you will see Disney+ on the next screen, next to YouTube TV. However, if you have the Netflix beta, when you open Peloton Entertainment you will see Netflix and "More Providers". Then, inside "More Providers", you will see Disney+ and YouTube TV.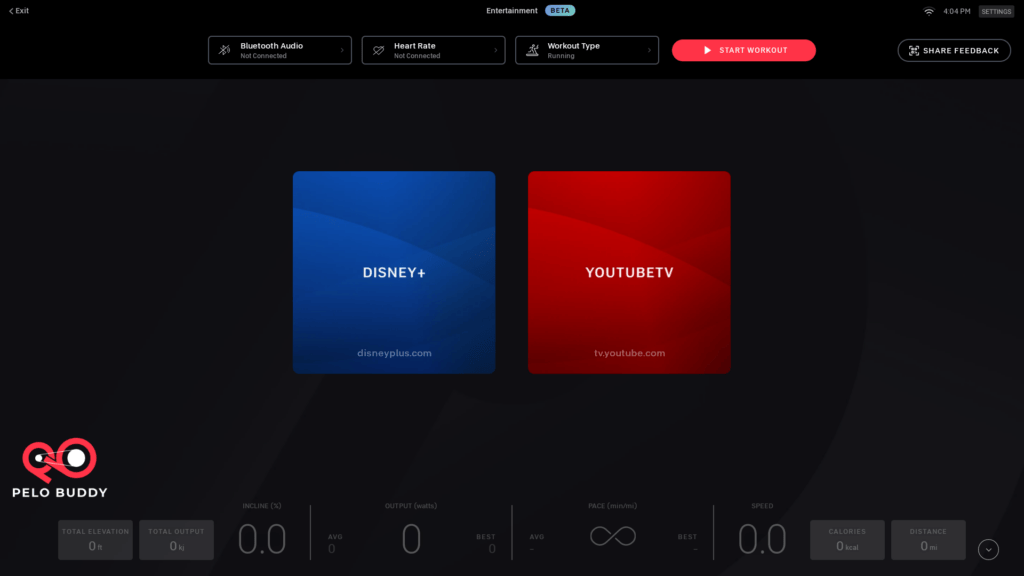 As you open Disney+, you'll get the same standard screen you would as trying to open Disney+ in any other service. You'll want to login to your existing account, or you'll need to create an account if you don't have one.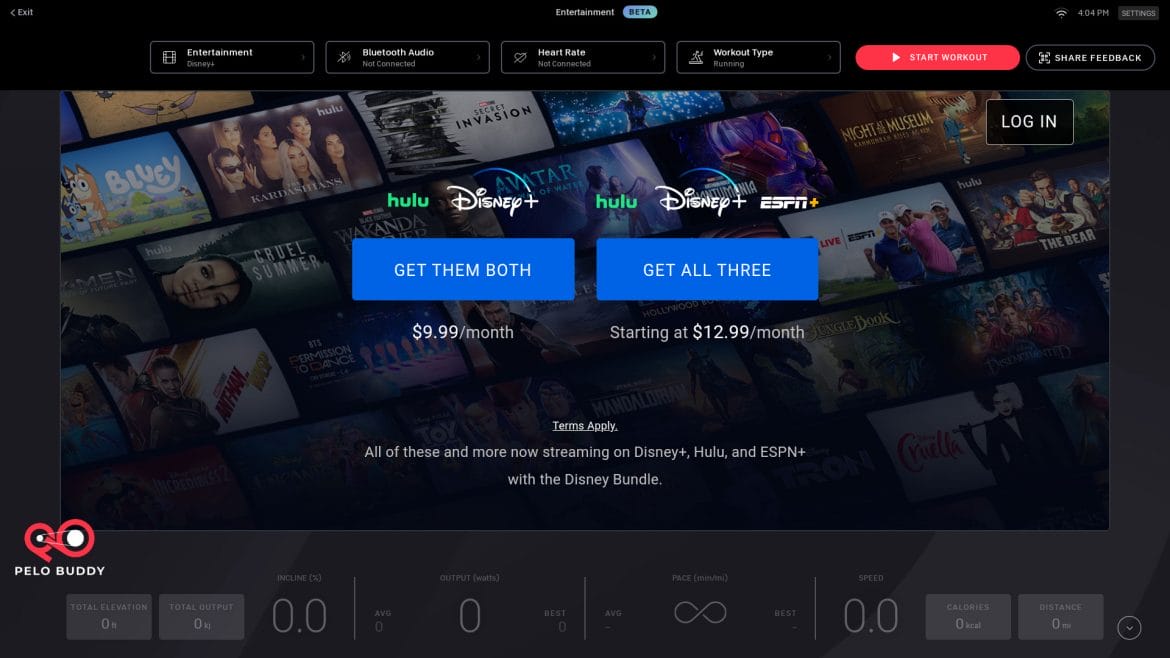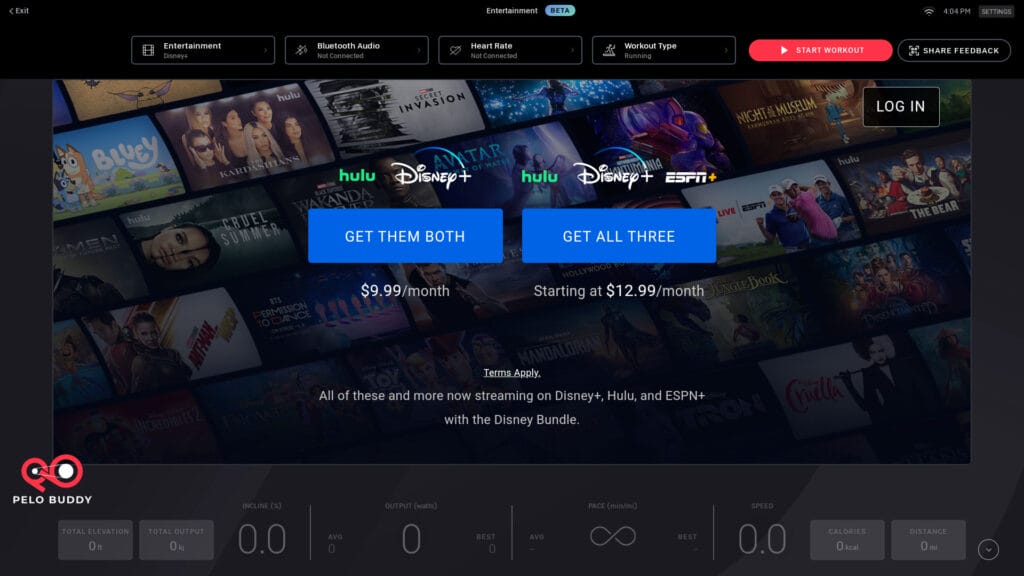 Once you have gotten logged into Disney+, the user interface will continue to look familiar. You'll be able to search shows, browse by major Disney brands (Pixar, Disney, Marvel, Star Wars, National Geographic and more), and browse and search as you would expect.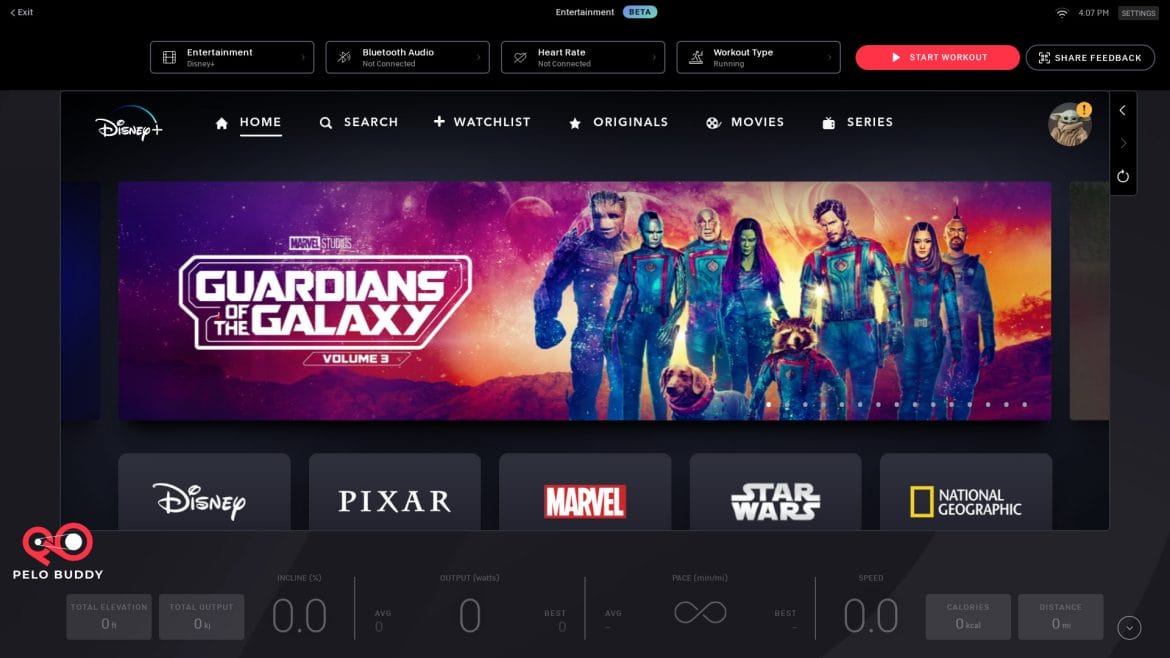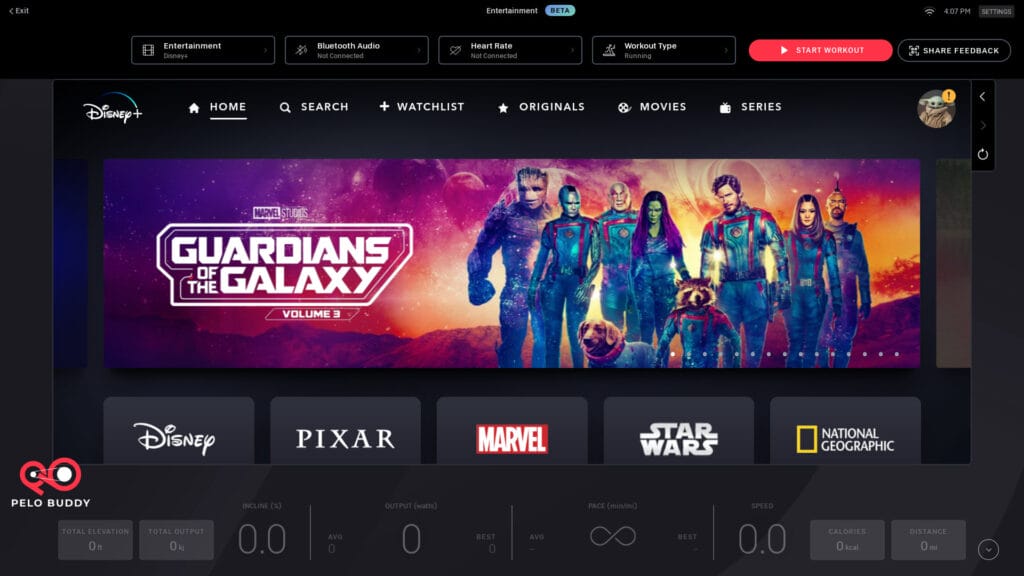 As with YouTube TV and Amazon Prime TV (when it was available), you have the option to pick between your activity as being a run or a walk when doing a workout on a Tread.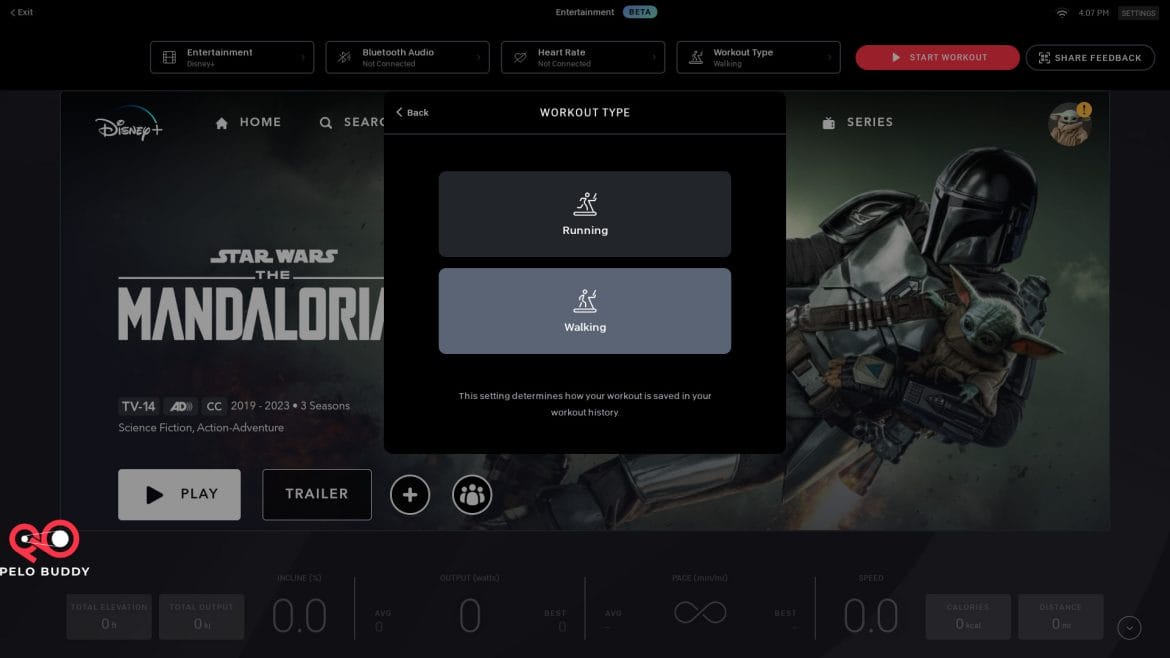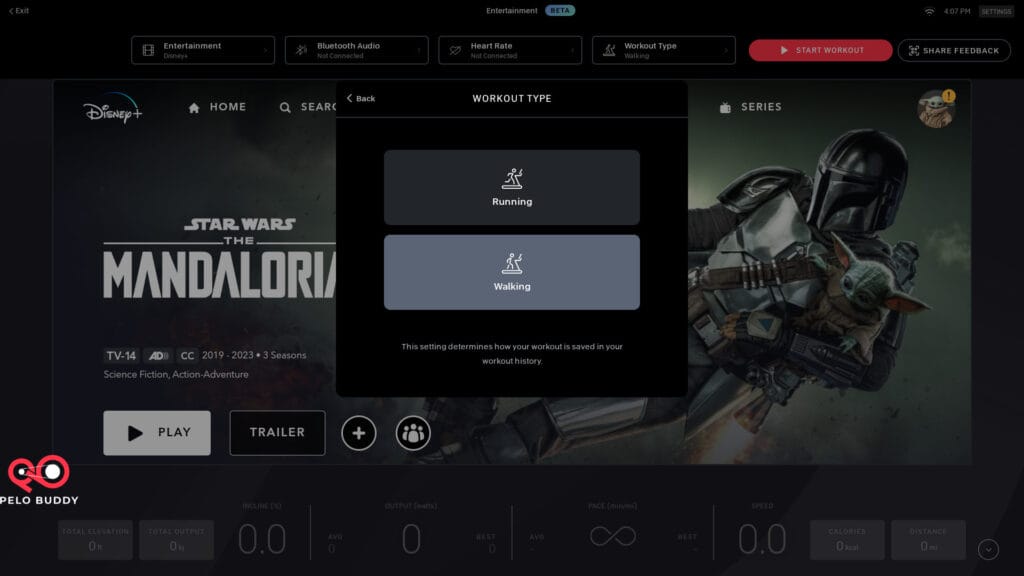 If you connect a heart rate monitor, it will track and display your heart rate statistics of your workout while it is progress as well.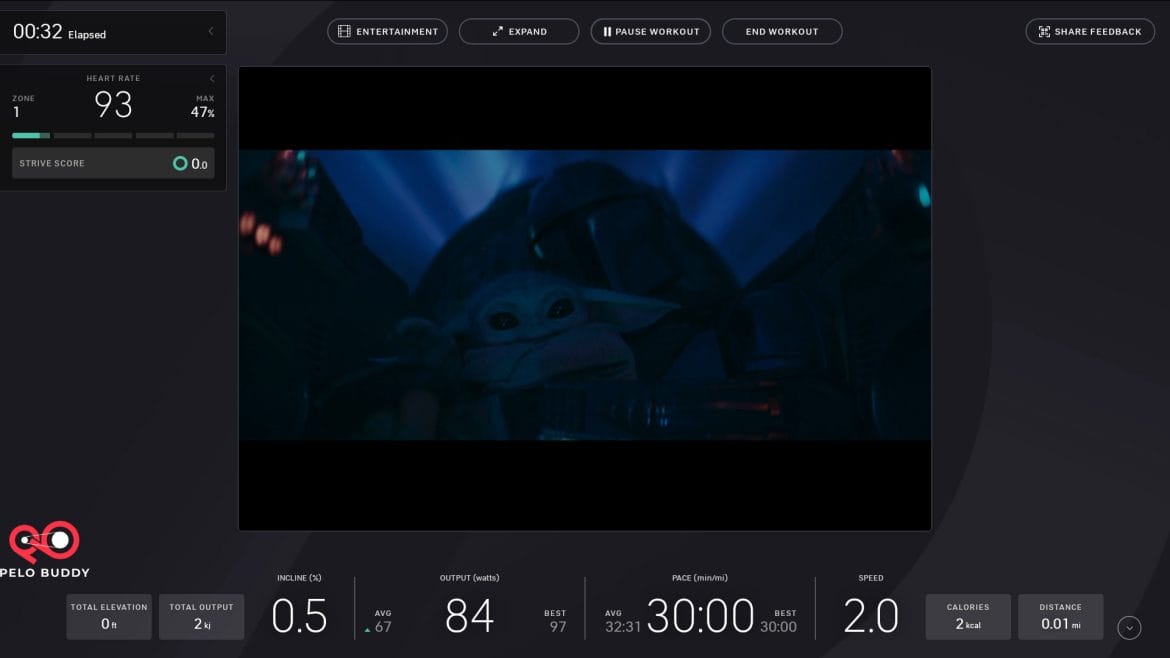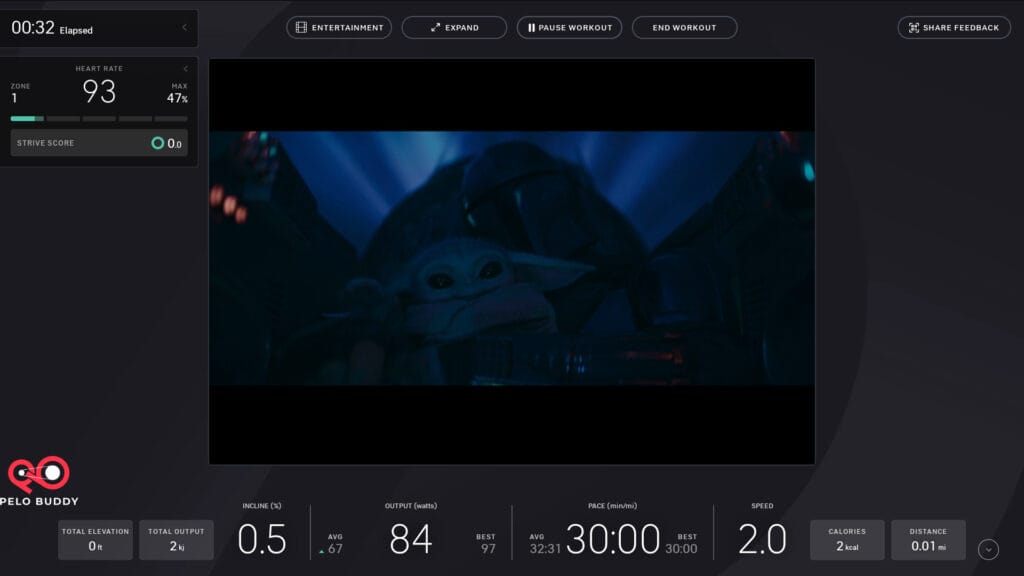 Of course, once you are happy with your settings, you can make the video portion of the screen bigger (almost full size) and focus on the video and have the metrics be minimized.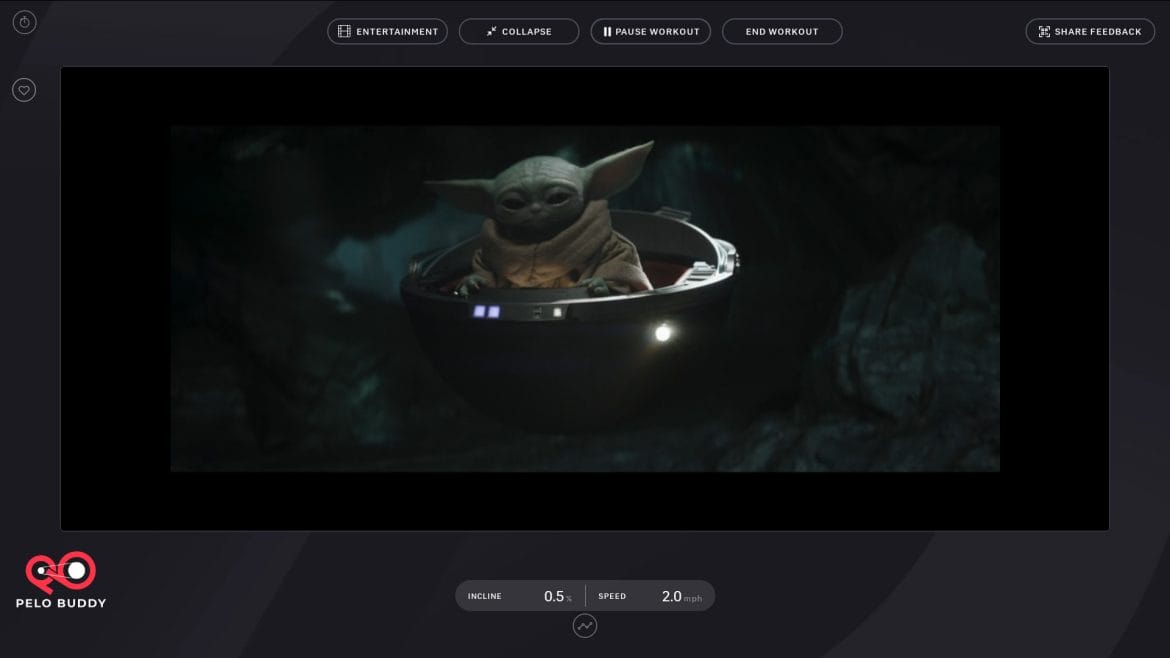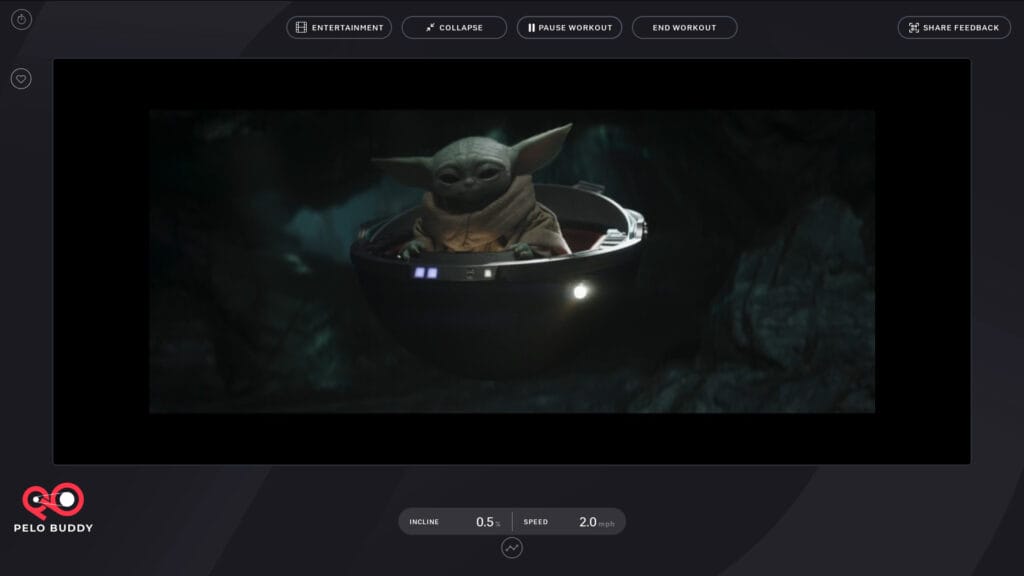 If you need to change to a different Disney+ profile, you are able to click your user icon at the top, and choose from your other Disney+ profiles.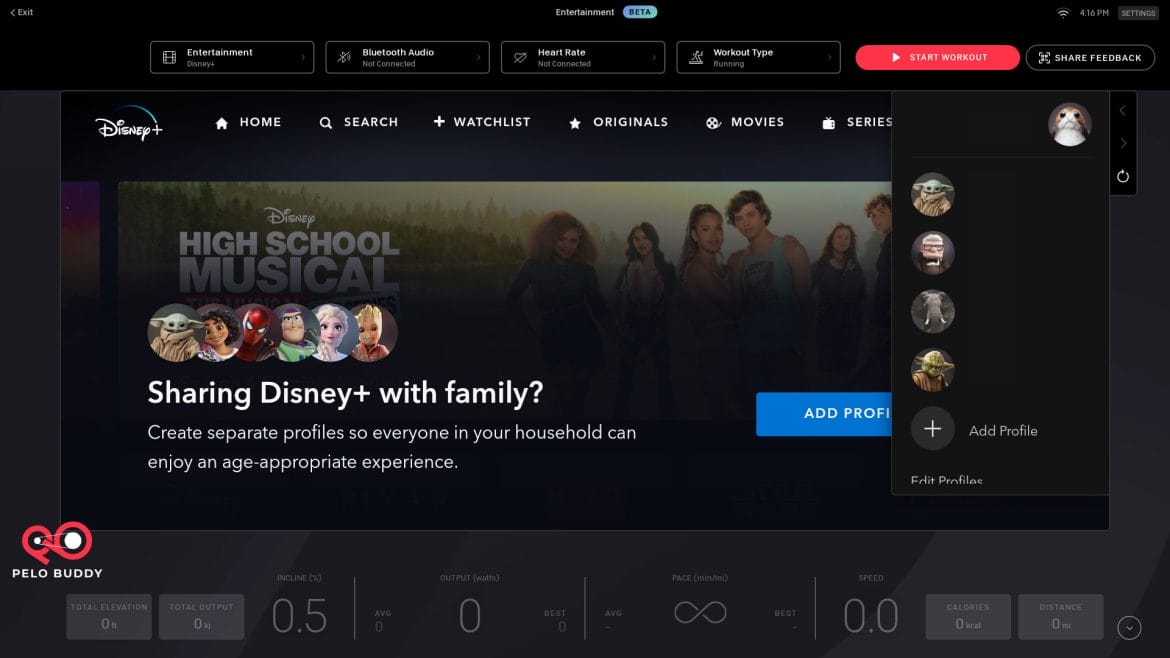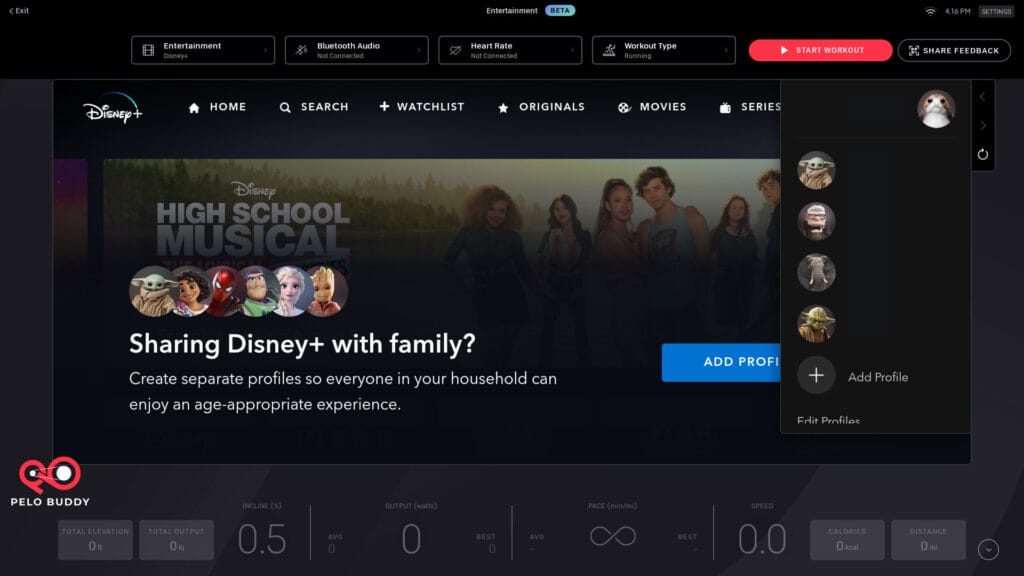 As with other Peloton Entertainment workouts, it will show up in your profile as an "Entertainment" workout.
We will continue sharing updates about the evolution and expansion of Peloton Entertainment as they become available. Are you excited to potentially have access to Disney+ while working out on your Peloton device?
---
Want to be sure to never miss any Peloton news? Sign up for our newsletter and get all the latest Peloton updates & Peloton rumors sent directly to your inbox.