Peloton has officially launched guided scenic classes on the Row! Four new scenic rowing classes are available with instructors Ash Pryor and Matt Wilpers, each filmed in Mission Bay, San Diego, California.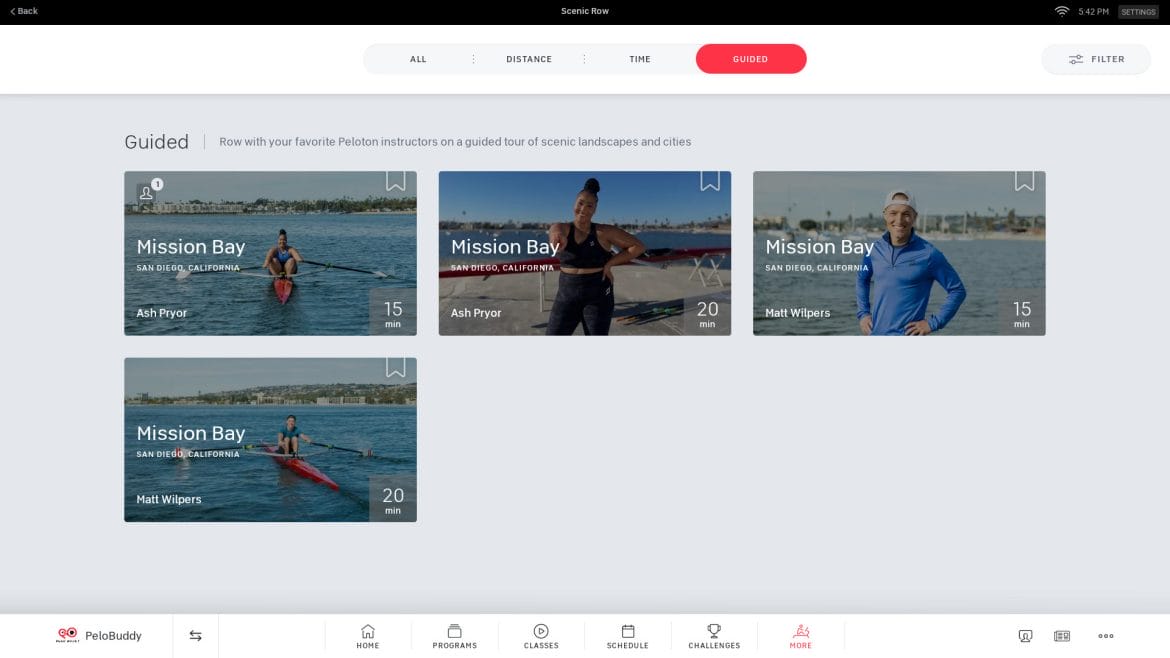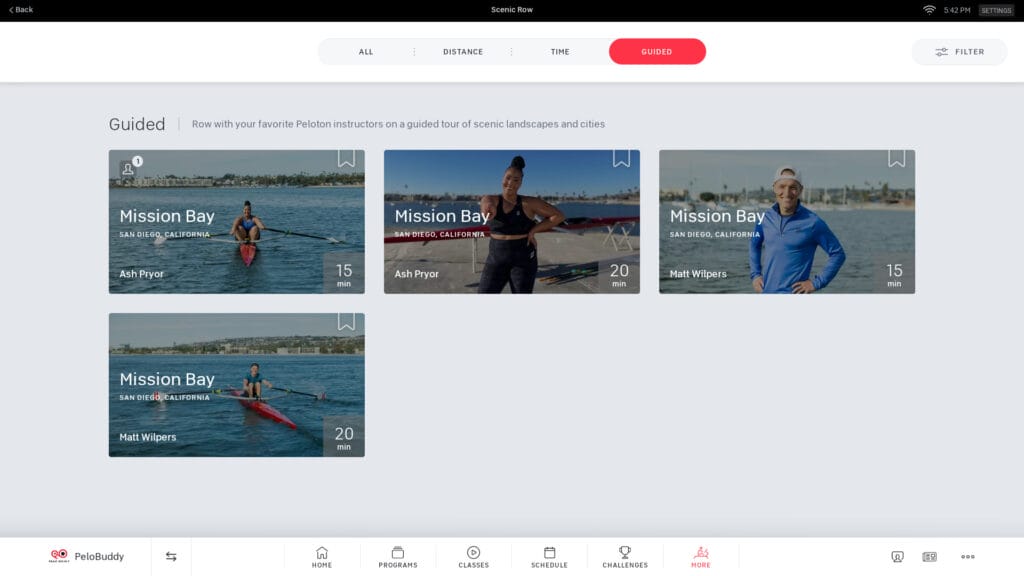 Both instructors have two classes each: a 15 minute guided scenic row, and a 20 minute guided scenic row. Some members have reported receiving a pop-up alert on their app.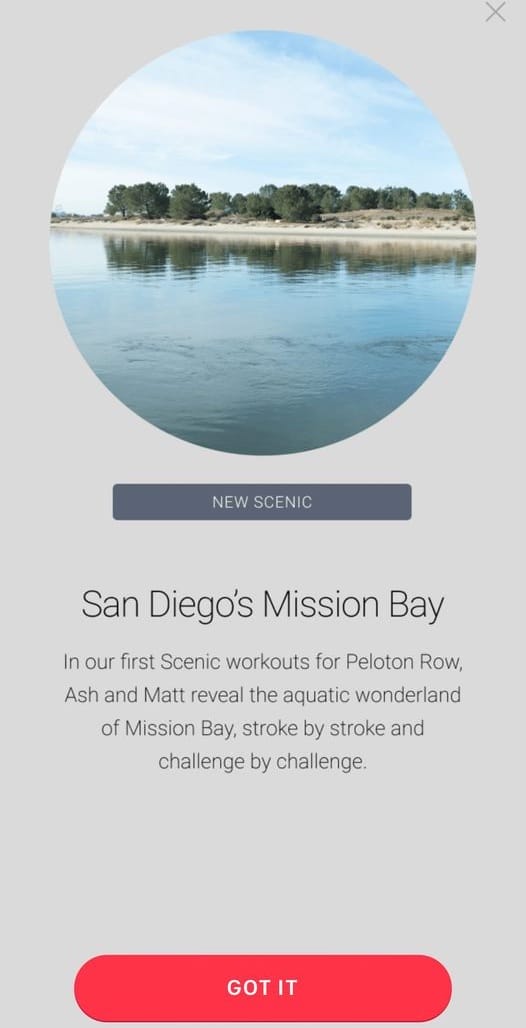 The first four Peloton scenic rowing classes are:
20 min San Diego Intervals Row with Ash Pryor
15 min San Diego HIIT Row with Ash Pryor
20 min San Diego Endurance Row with Matt Wilpers
15 min San Diego Row with Matt Wilpers
In addition to the four new guided Peloton scenic classes, there are also a handful of other distance & timed scenic classes also added from San Diego.
"Guided" scenic content refers to classes that are taught by an instructor. Peloton released a number of new guided scenic classes in 2022, including from London, Scotland, and Oregon. The Mission Bay classes mark Peloton's first rowing guided scenic content.
Ash and Matt first teased that they were filming scenic content last November. They also hosted a meet & greet event during their trip.
As a reminder, scenic content is only available to members who own a device and is not accessible to Peloton App members. Moreover, device owners can only access the content that was made for that specific device. For example, this new rowing content will not be visible on Bikes or Treads, just as rides are not available on Treads and Rows, and hikes, runs, and walks are not visible on the Bike. Peloton made these changes in 2021 as part of their scenic content relaunch.
If you do not have a Row but are interested in scenic content, you can view the complete list of scenic rides and runs using our guides. Note that you won't be able to start the classes through the App or web browser.
If you own a Peloton Row, will you be taking the new guided scenic classes?
---
Want to be sure to never miss any Peloton news? Sign up for our newsletter and get all the latest Peloton updates & Peloton rumors sent directly to your inbox.