Peloton has launched a new advertising campaign in New York City. They first shared images of the campaign via Instagram.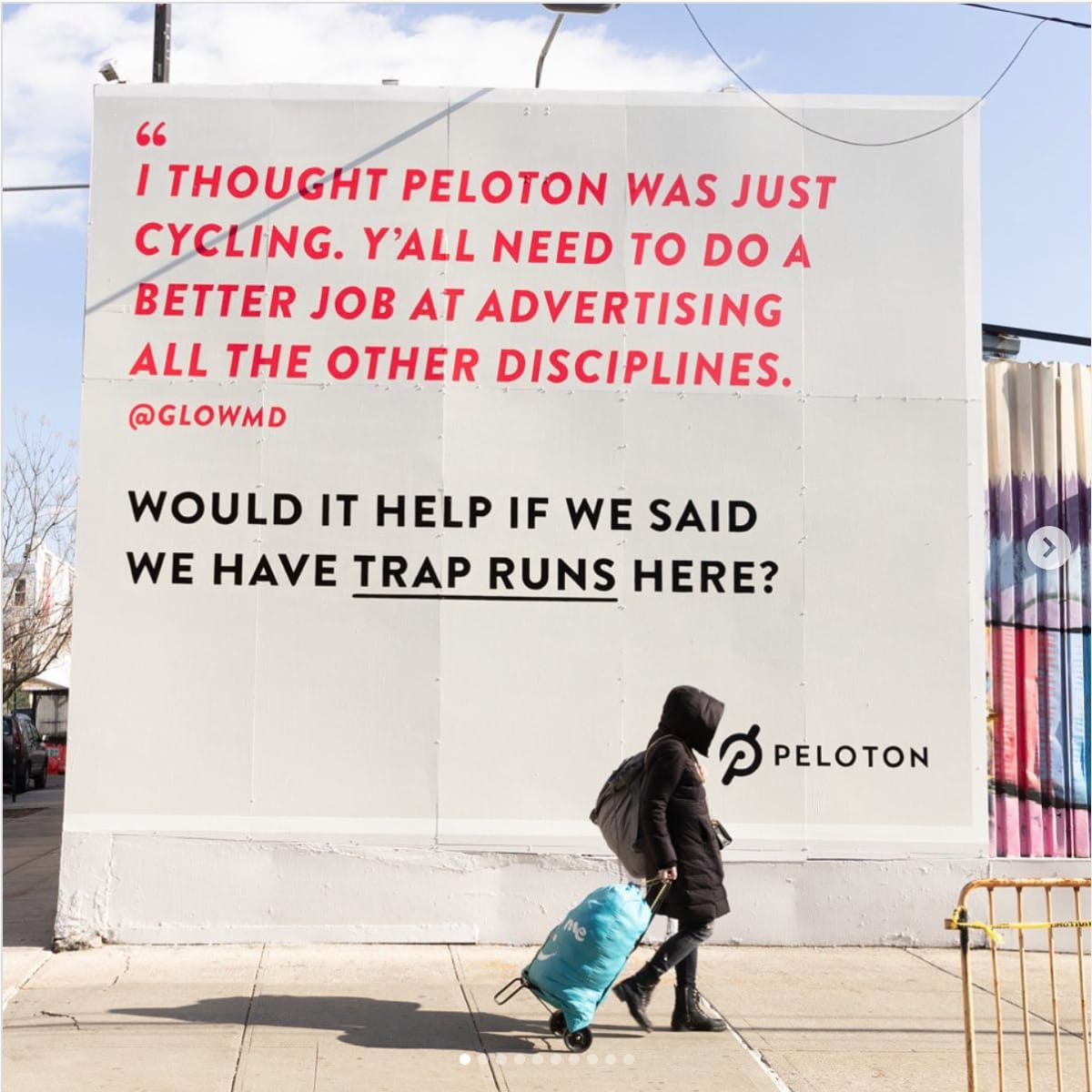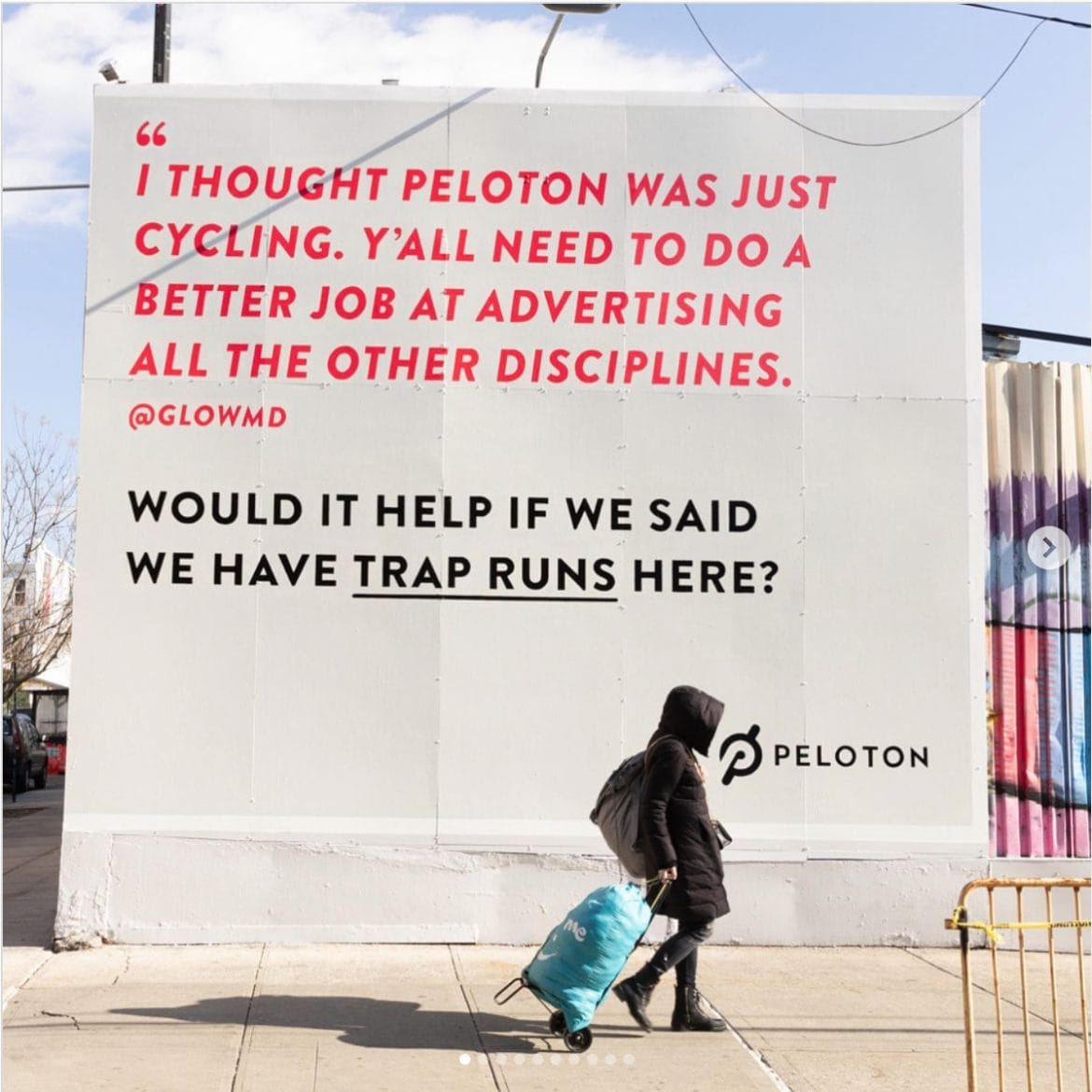 The out-of-home advertising campaign is displayed on buildings around New York City, each with the same initial message from an individual referred to as @GLOWMD. The message states: "I thought Peloton was just cycling. Y'all need to do a better job at advertising all the other disciplines."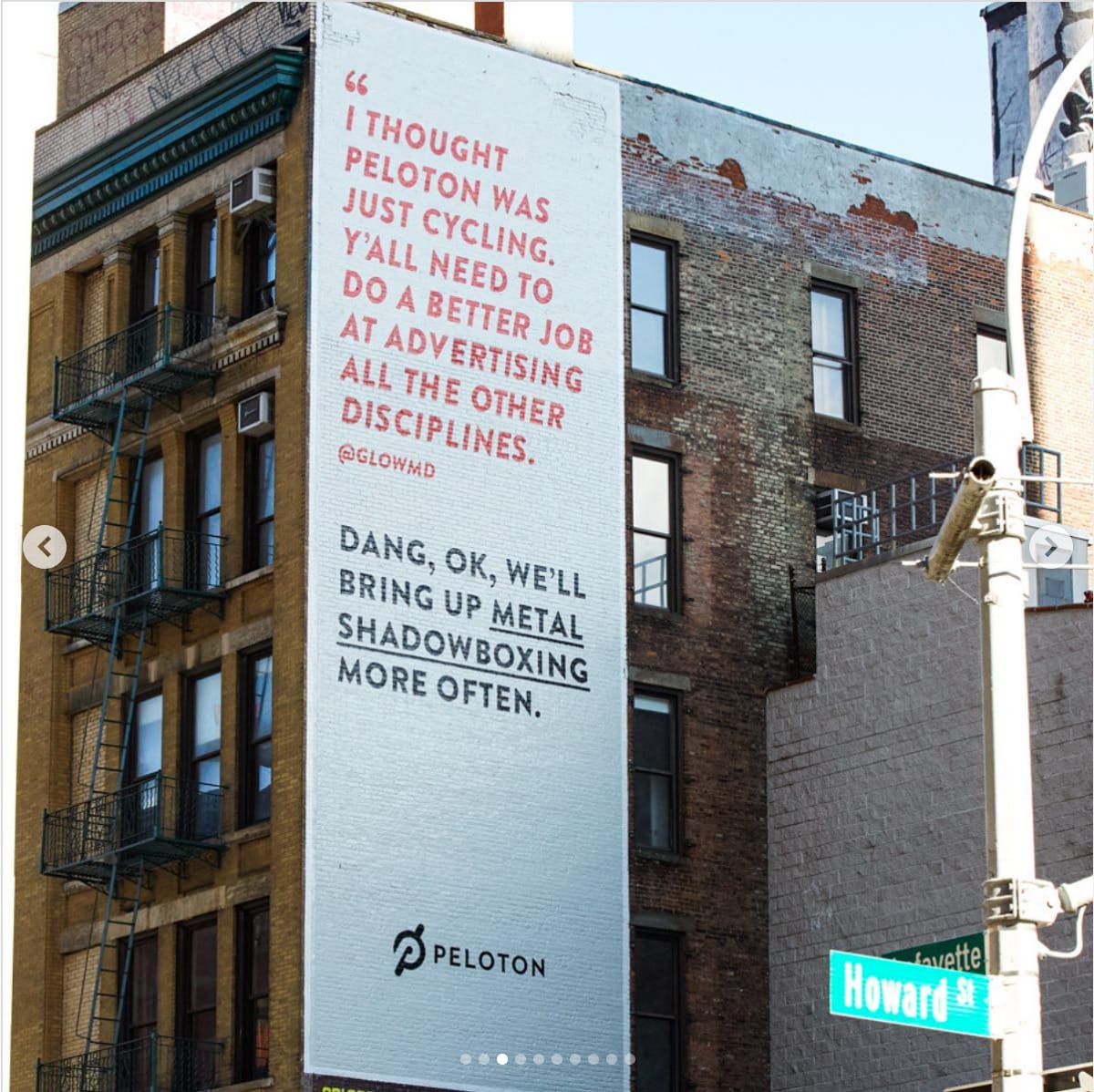 There are then five different responses, each highlighting some of the different modalities and music themes Peloton offers that people may not know about:
"Would it help if we had Trap Runs here?"
"Dang, ok, we'll bring up metal shadowboxing more often."
"Good point, we also have Bachata upper body strength classes you can take."
"You're right, this ad should say we have Afrobeats barre classes."
"Good idea, we'll tell more people about our Gospel walks."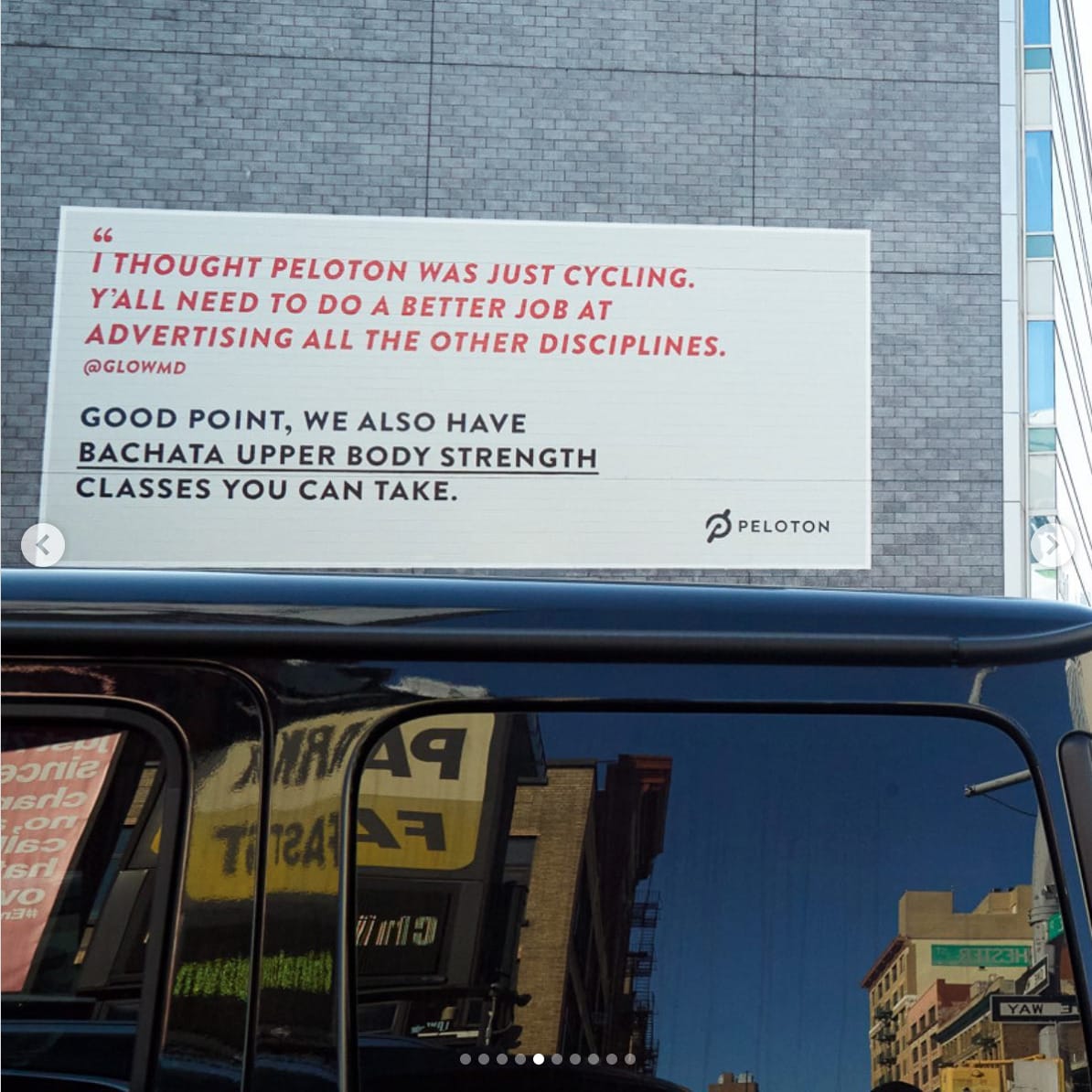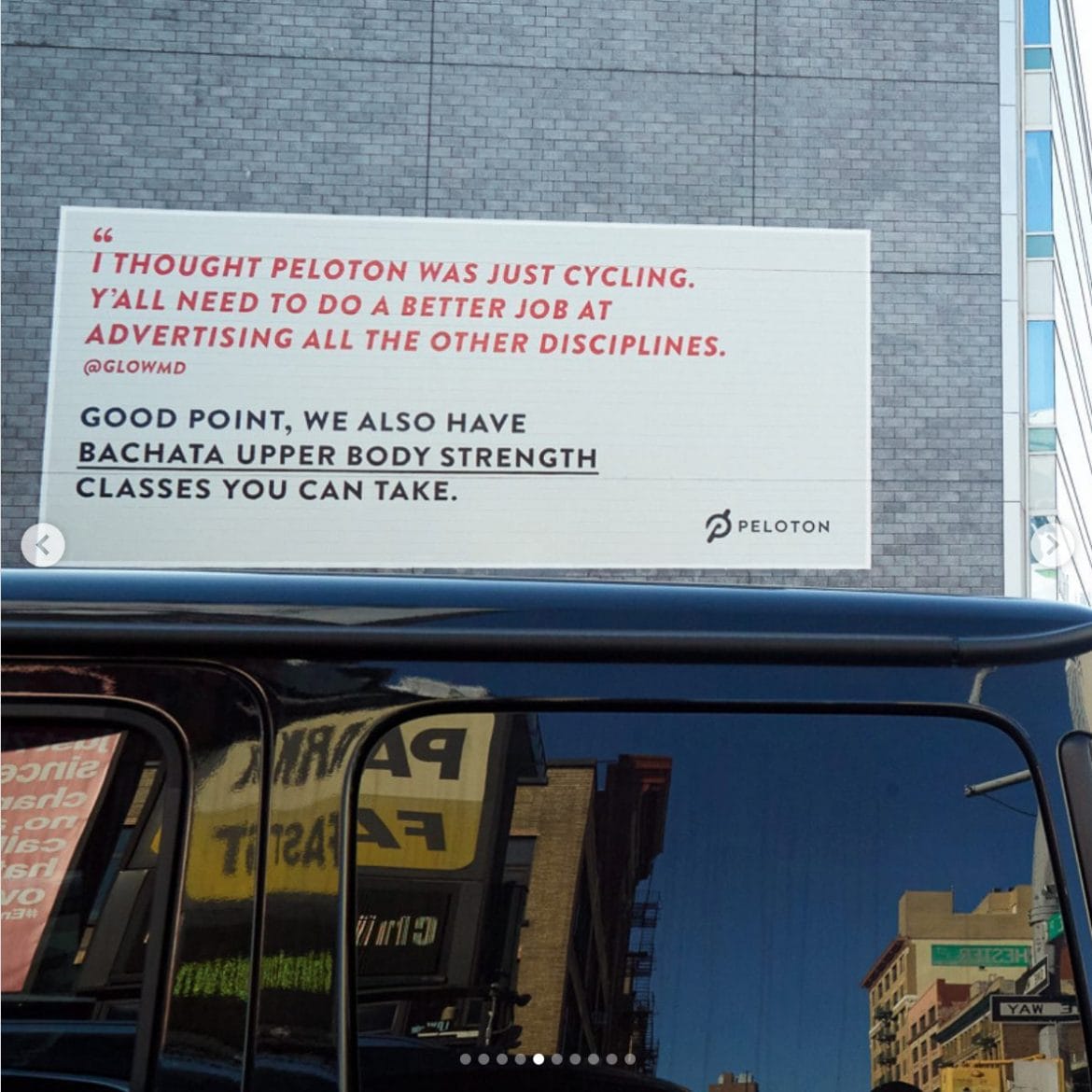 Peloton also shared a post to Instagram highlighting all of the different workout styles and music themes they have.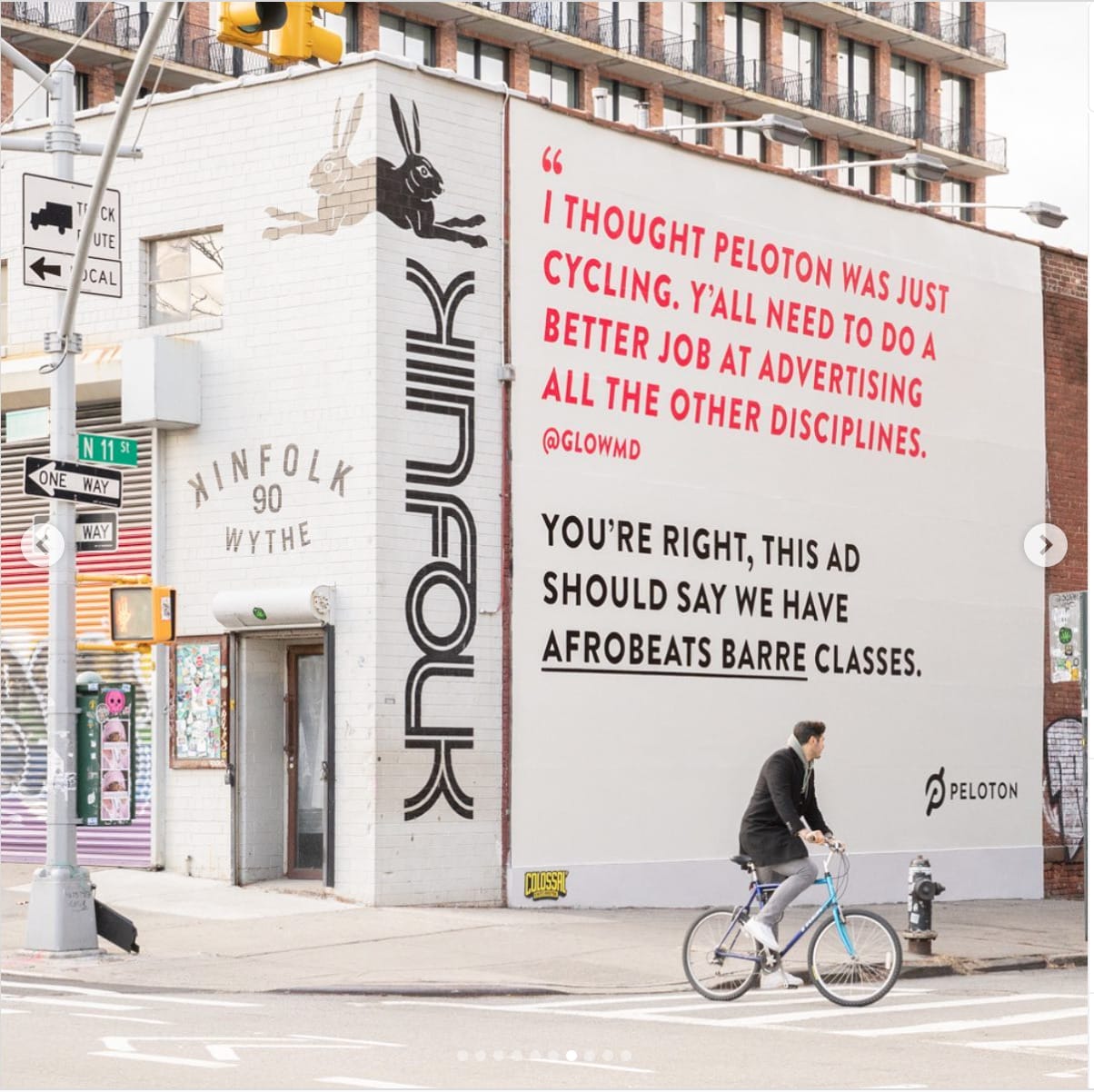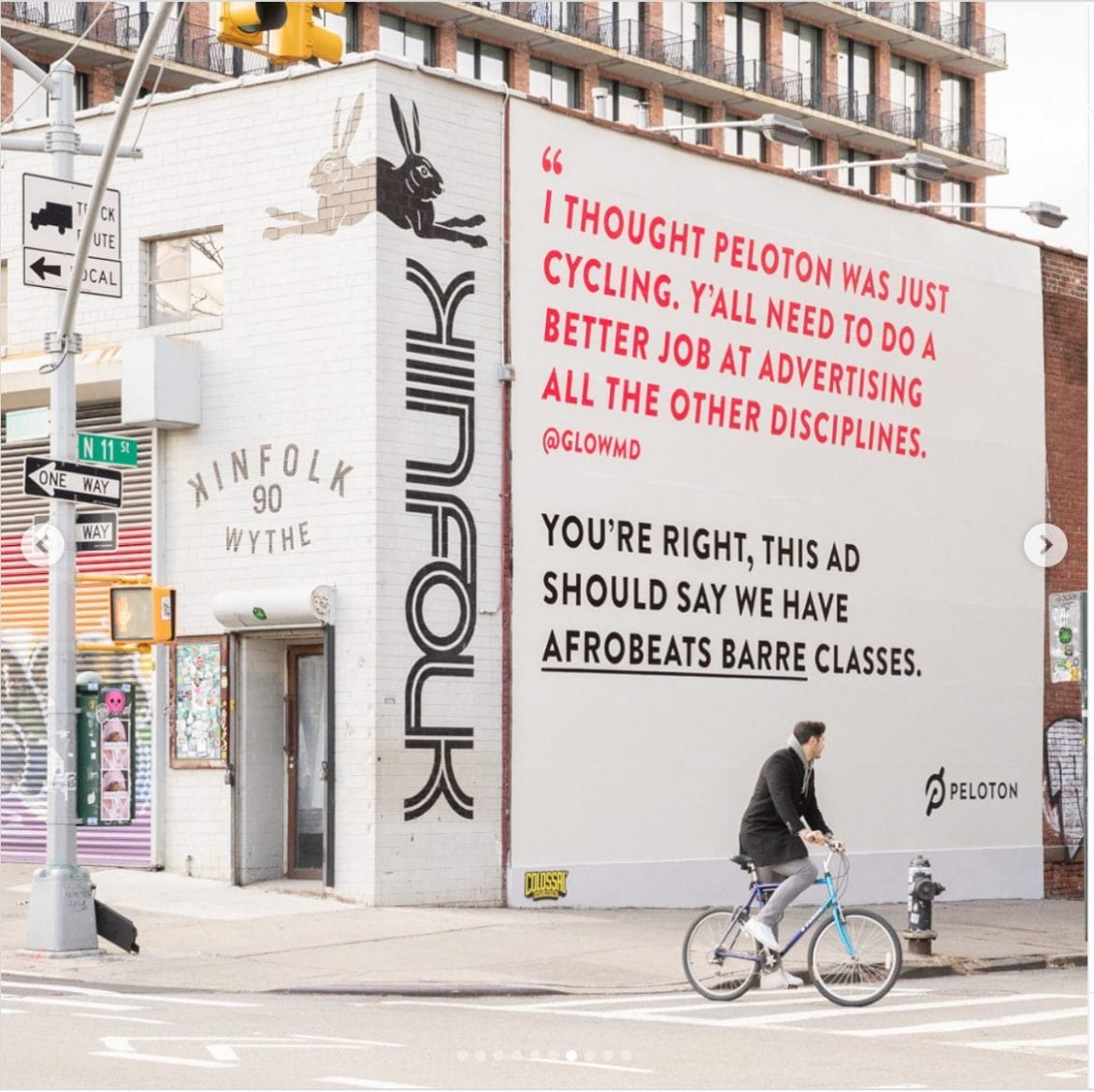 So far in 2023, Peloton seems to be focused on spreading awareness that they are not just a cycling company, and dispelling potential misperceptions about the company. Their New Years ad was called "It's Not What You Think" and calls out a couple of common preconceived notions about Peloton, and highlights the Tread and Row (note that only some versions of the ad highlight the Row).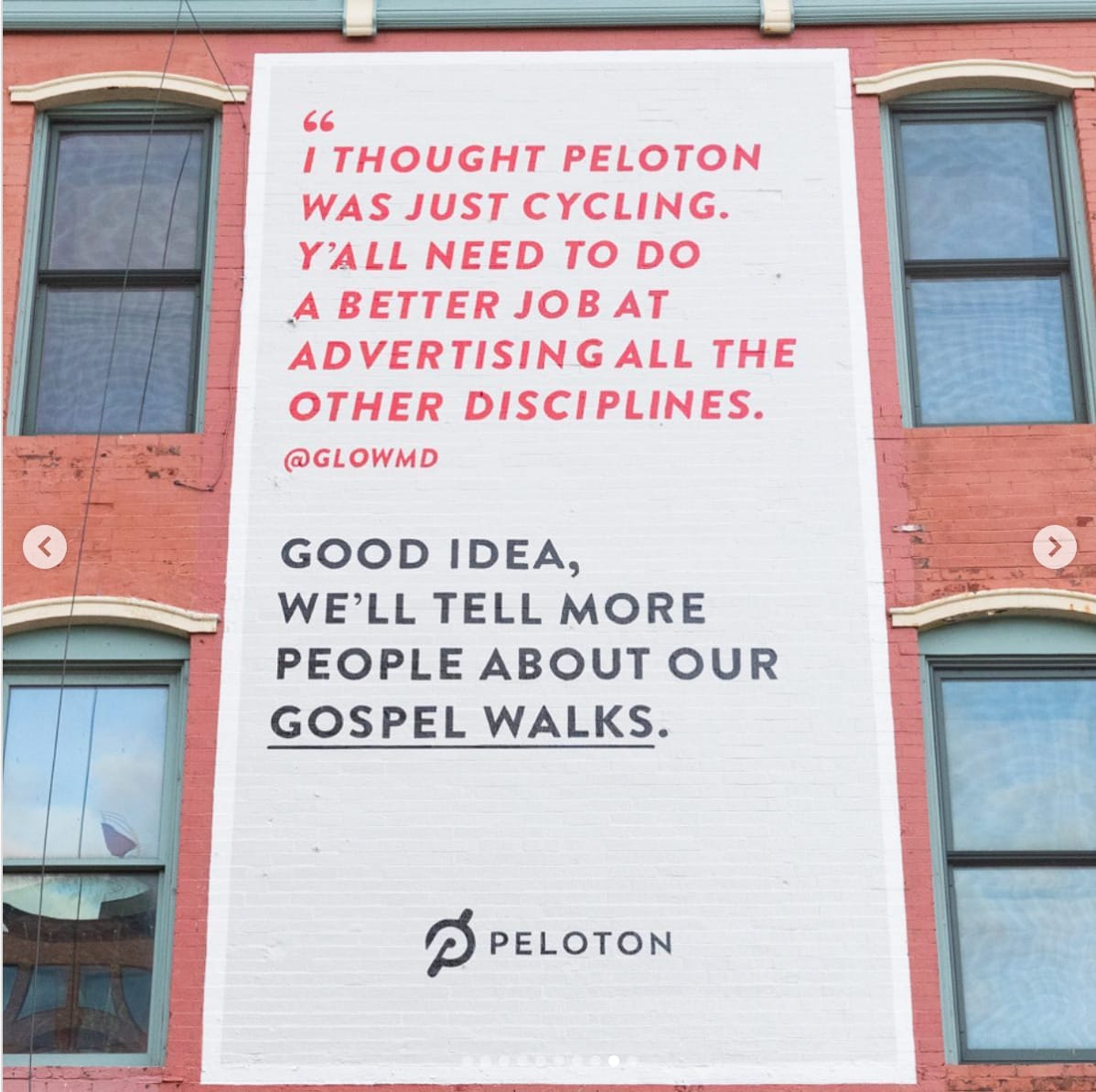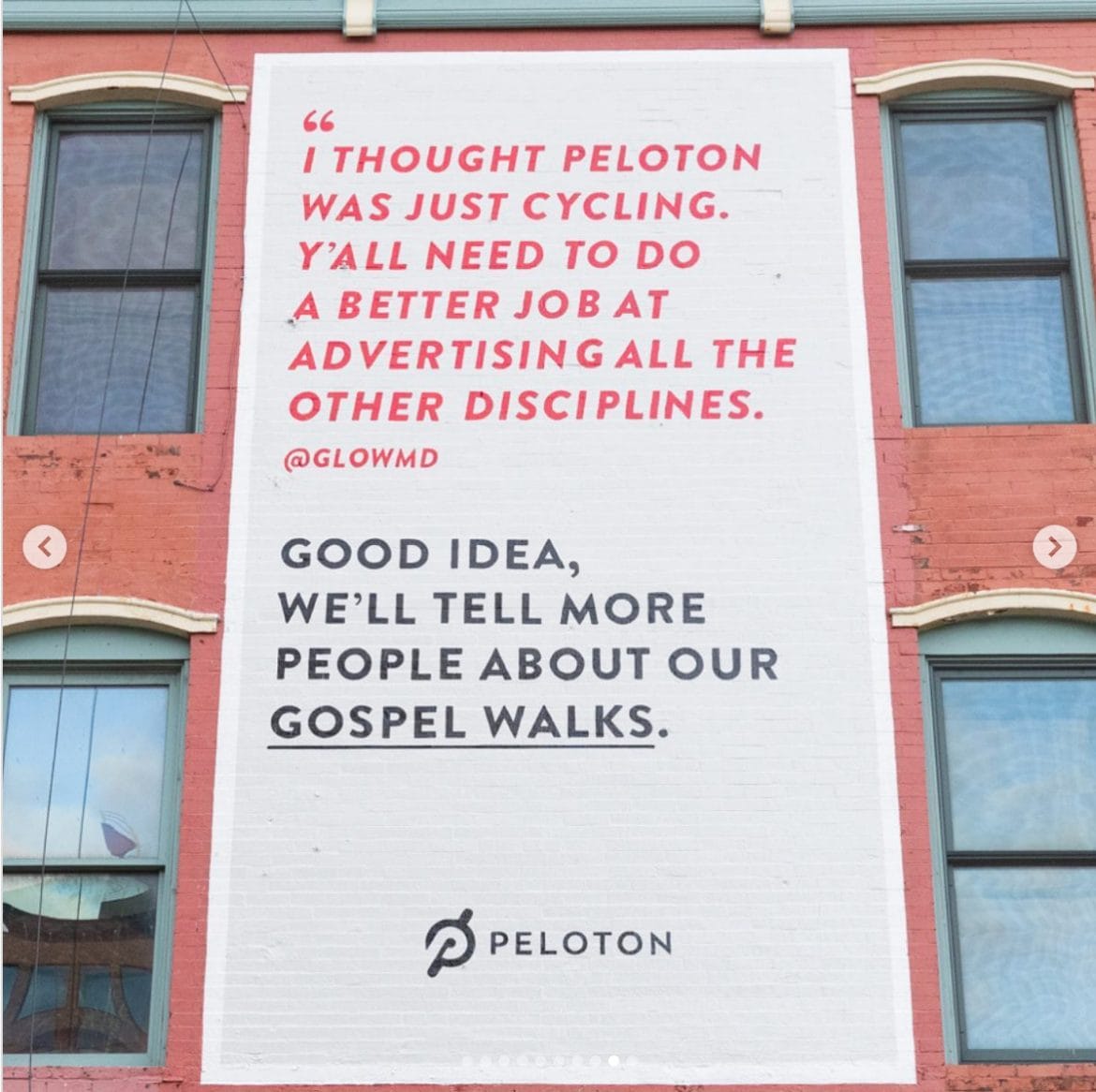 What do you think of Peloton's latest advertising campaign?
---
Want to be sure to never miss any Peloton news? Sign up for our newsletter and get all the latest Peloton updates & Peloton rumors sent directly to your inbox.