Peloton Row instructors Matt Wilpers and Ash Pryor will be in San Diego, California for a meet & greet event on November 19. Matt shared the news via his Facebook page:
Let's gooo San Diego!!
Ash Pryor and I will be at the UTC Peloton store on 11/19 from 12-2pm. We would LOVE to see you, so come on by and say hello 👋
RSVP here: https://hopin.com/events/meet-matt-and-ash-in-san-diego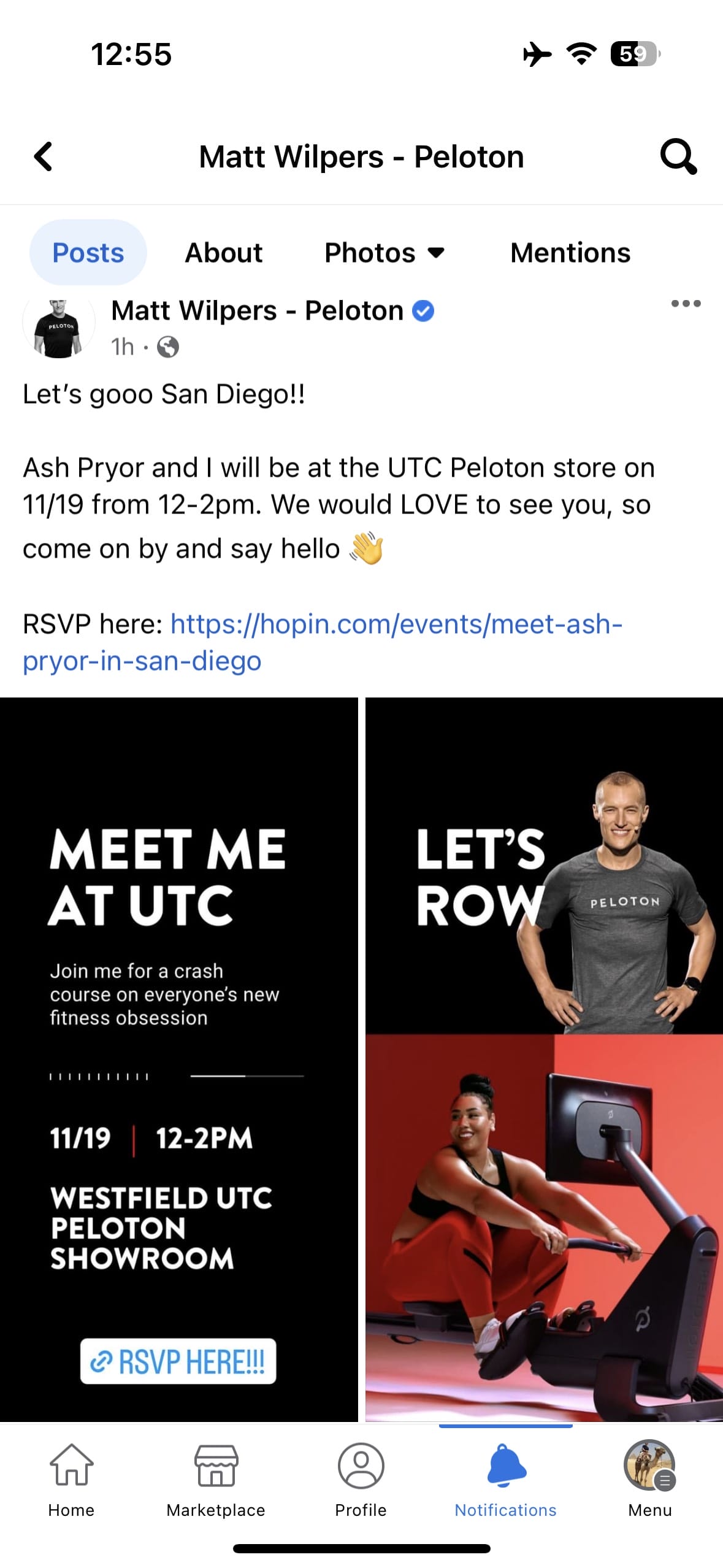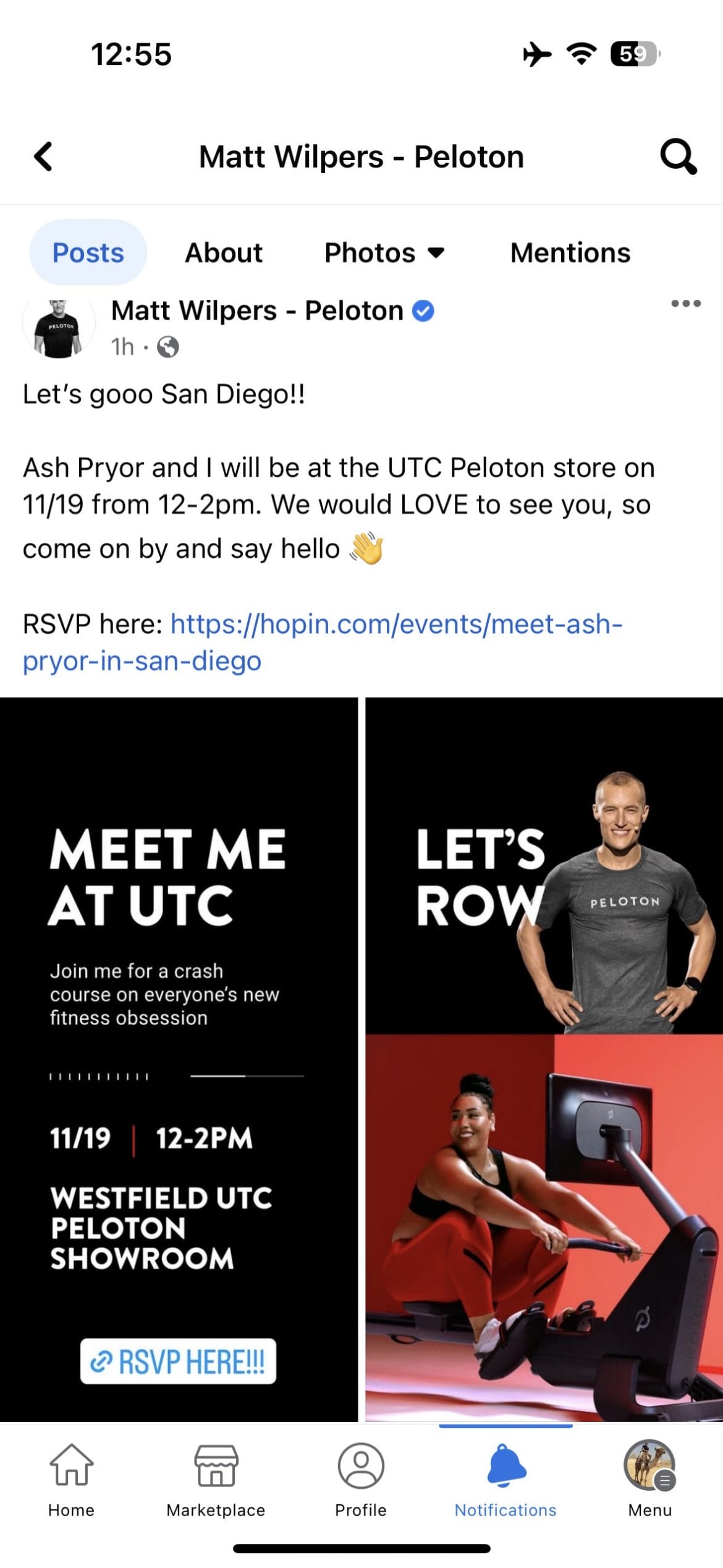 The event will take place at the Westfield UTC Peloton Showroom and according to the RSVP page, will provide attendees a "crash course" on the Peloton Row. Anyone who would like to attend should RSVP through Hopin.
Peloton has significantly ramped up the frequency of their meet & greet events over the past few weeks, particularly surrounding the release of the Peloton Row. Last month Peloton sponsored the Head of the Charles Regatta, and attendees had the opportunity to connect with Ash Pryor, Alex Karwoski, and Adrian Williams. In addition, Peloton held a meet and greet at the Westfield Garden State Plaza showroom in New Jersey with Ash Pryor and Matt Wilpers; as well as an event at the Tysons Corner showroom in northern Virginia with Katie Wang and Matt Wilpers.
In case you missed it, the Peloton Row has finally begun shipping after a numerous months-long presale phase.
If you're interested in attending this weekend's event in San Diego, be sure to RSVP via Hopin.
---
Want to be sure to never miss any Peloton news? Sign up for our newsletter and get all the latest Peloton updates & Peloton rumors sent directly to your inbox.