Peloton has released new guided scenic content filmed in London. They shared the news via Instagram yesterday, saying:
Scenic takes… LONDON! 🇬🇧 🎥
Hop on your Bike and Tread now to find our 4 (!!!) new Guided Scenic classes with @hannahfrankson, @hauptstadttrainer and @jermainejohnsonuk:
🎥 30 min London Ride with Hannah
🎥 30 min London Ride with Erik
🎥 30 min London Run with JJ
🎥 20 min London Walk with Hannah & Erik
Four new guided scenic classes are available with instructors Hannah Frankson, Erik Jäger, and Jermaine Johsnon, including a two-for-one walk:
30 min. Scenic London Ride – Hannah Frankson
30 min. Scenic London Ride – Erik Jäger [German]
30 min. Scenic London Run – Jermaine Johnson
20 min. Scenic London Walk – Hannah Frankson and Erik Jäger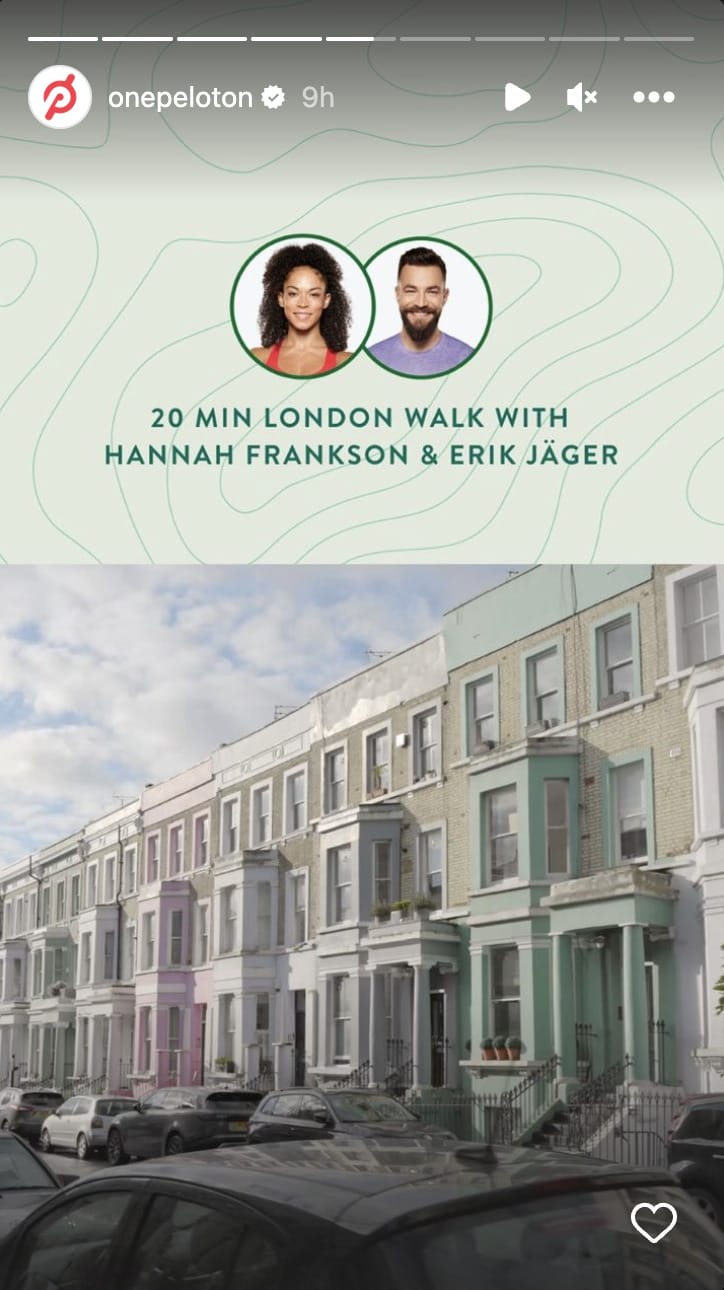 All classes will have Spanish and German subtitles available. As a reminder, Peloton appears to have updated the links for scenic rides and runs so that they no longer open the thumbnail on the web browser.
These are the first scenic content classes for all three instructors. We previously shared that Jermaine was working on scenic content – this content was filmed in May 2022.
This is the third round of guided scenic classes released this year. Peloton also released guided content from Oregon and Scotland in 2022.
As a reminder, scenic content is only available to members who own a Bike or Tread and is not accessible to Peloton App members. Peloton made this change in 2021 as part of their scenic content relaunch.
Though you won't be able to start the classes on the App or web browser, you can still view the complete list of scenic rides and runs using our guides.
---
Want to be sure to never miss any Peloton news? Sign up for our newsletter and get all the latest Peloton updates & Peloton rumors sent directly to your inbox.