Peloton has shared that instructors Erik Jager and Hannah Frankson will be making their way to New York and teaching some classes from the Peloton Studios New York location on August 17 – 18.
Both Erik & Hannah will each have two sessions available to book through the Peloton Studios website. These will all be made available for in-person bookings on Thursday, August 3rd @ 12:00pm ET.
The weekend Erik & Hannah are in New York (Aug 17-18) is the same weekend Peloton on Tour is in Atlanta, however, neither Erik or Hannah are scheduled to be taking part in those events.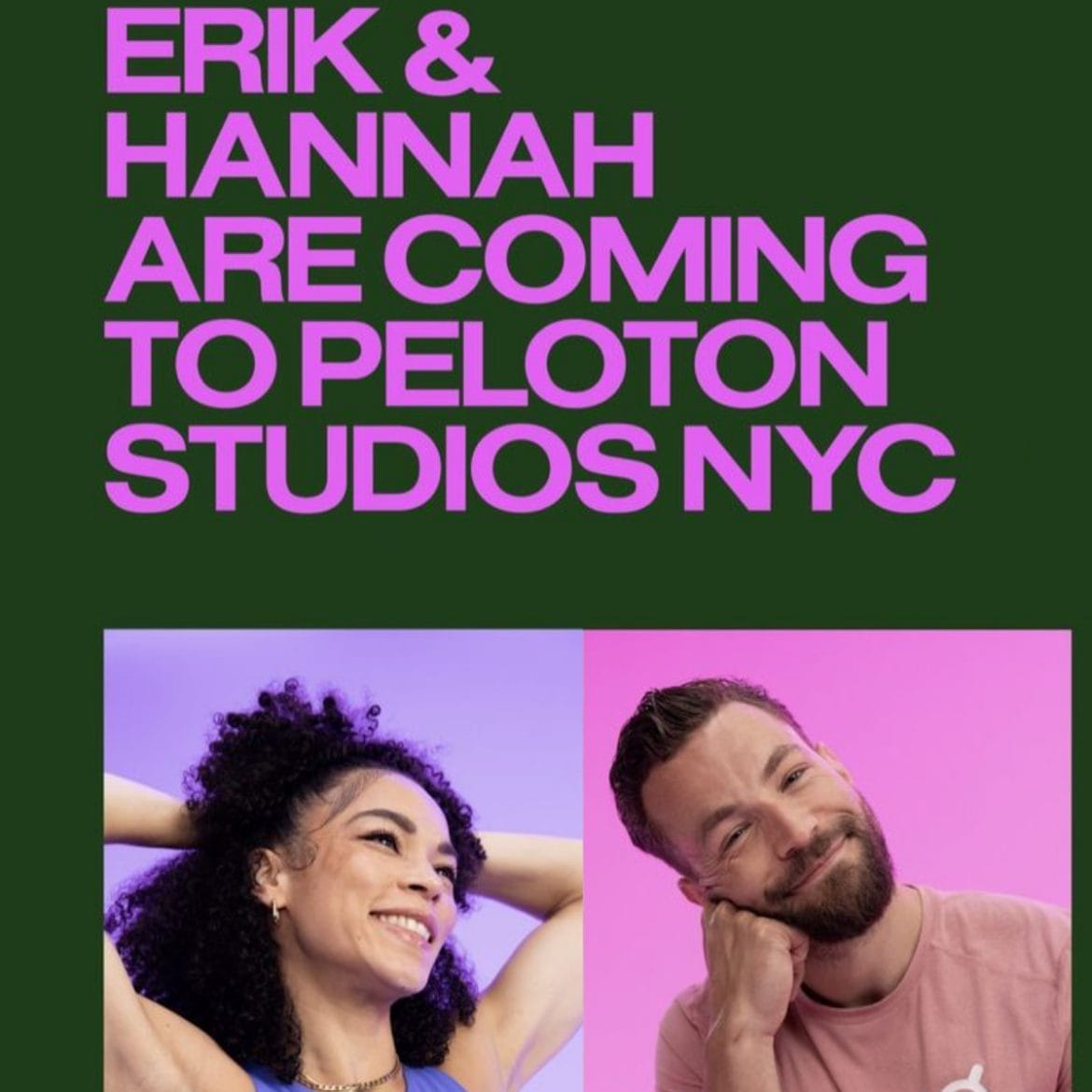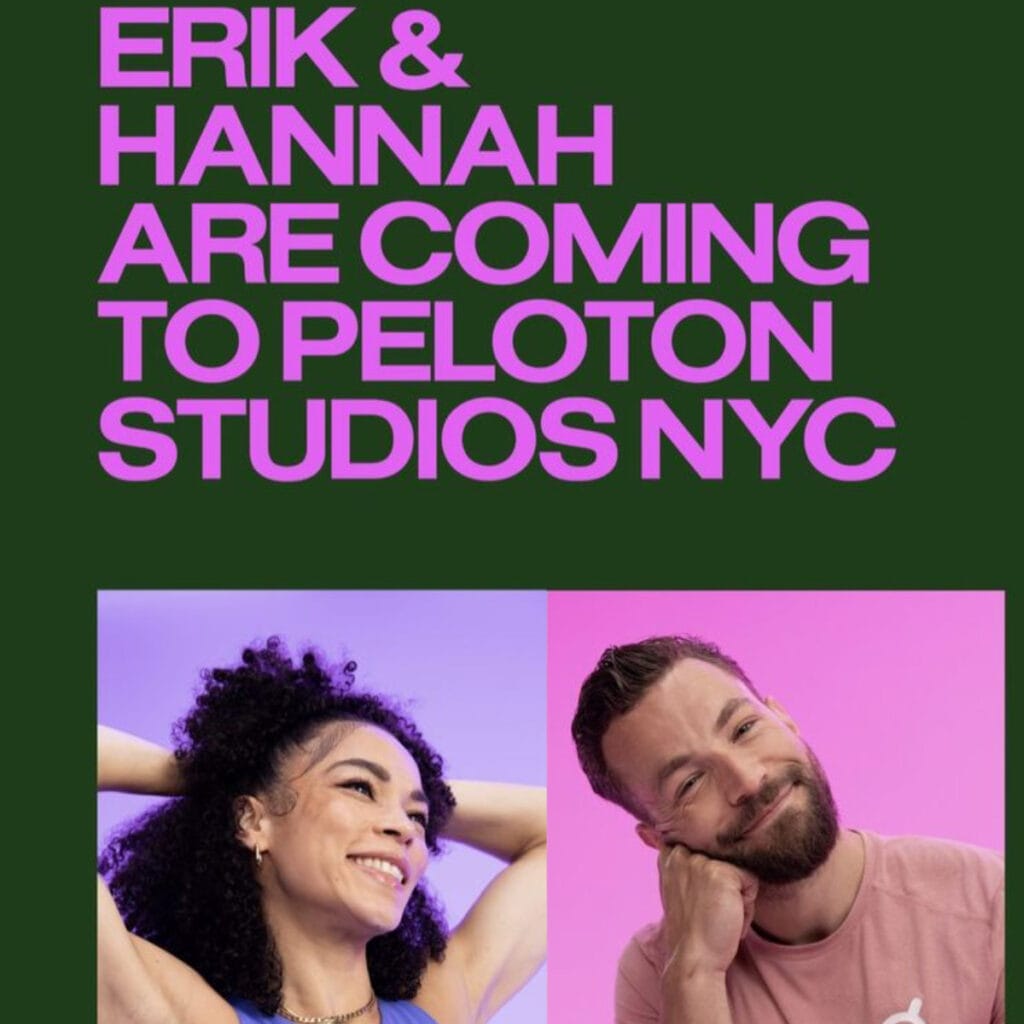 In addition, Peloton will also be adding their August artist series classes to the website to book at this same exact time.
This means on Thursday, members will have the chance to book PSNY classes with Erik & Hannah, extra artist series classes throughout the month of August, as well as spaces for the All For One Music Fest, which is taking place Sept 9 – 12 and expected to be available for booking tomorrow.
List of classes Erik Jager & Hannah Frankson will be teaching from Peloton Studios New York
20 min Glutes & Legs + 10 min Core [English] – Erik Jager – 8/17/23 @ 6:00pm ET
30 min EDM Run – Hannah Frankson – 8/17/23 @ 7:00pm ET
30 min Dance Music Ride [English] – Erik jager – 8/18/23 @ 7:00am ET
20 min 90s Ride + 20 min 2010s Ride – Hannah Frankson – 8/18/23 @ 3:00pm ET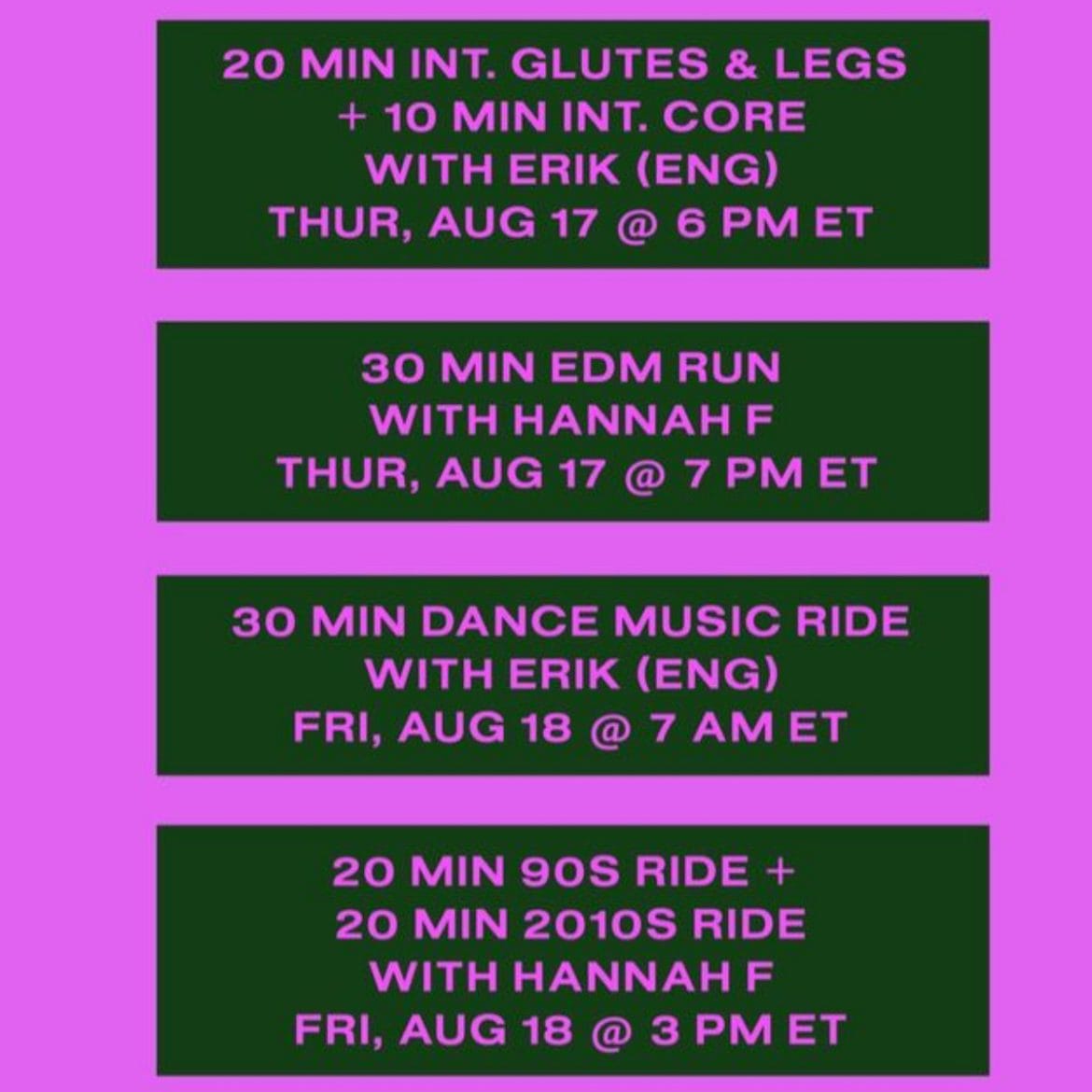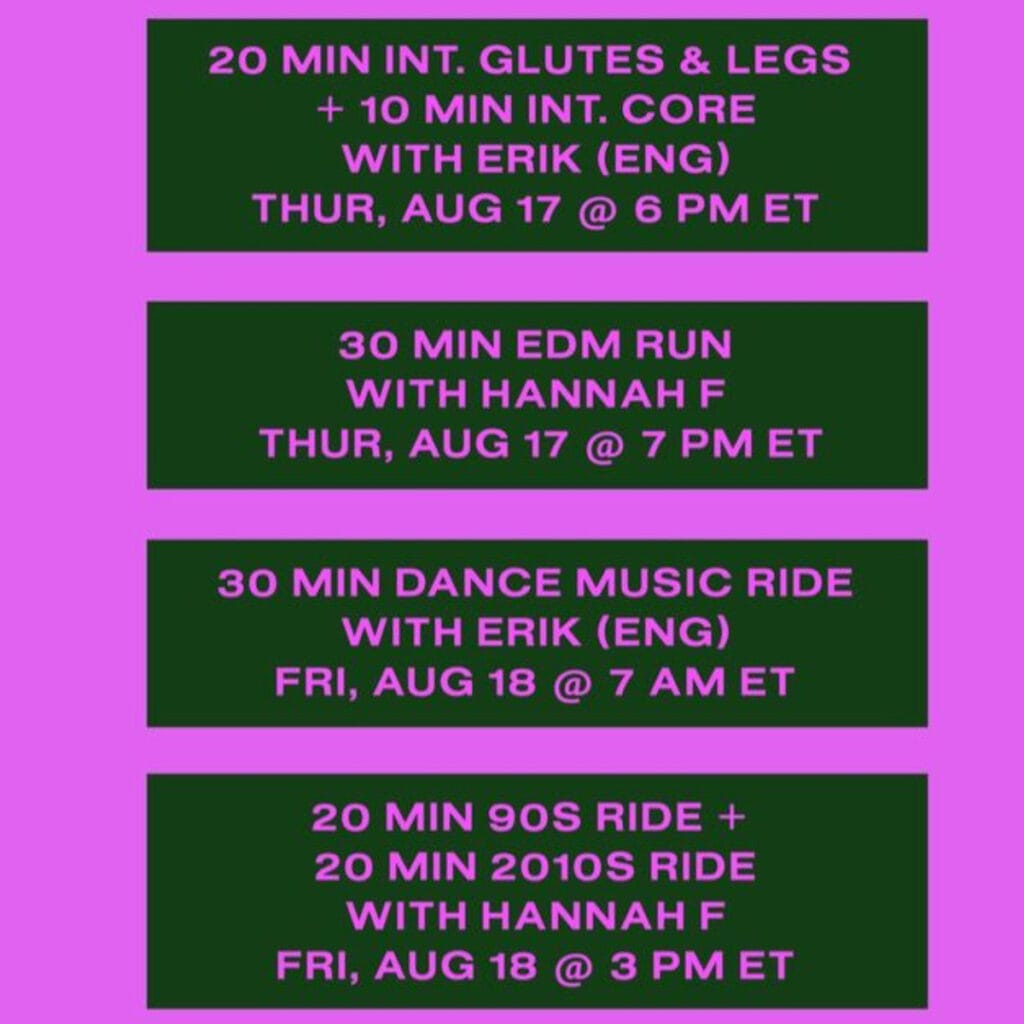 Note that although Erik Jager is a German coach, the classes he teaches from PSNY will be in English.
As a reminder, Peloton studios London in the UK is closed for renovations from August 7 – Sept 22. This means we'll likely see more UK instructors flying over and guest teaching classes from PSNY during this period of time.
If you've never tried booking in-person classes at Peloton Studios New York, know that they usually sell out within minutes of being made available at 12:00pm ET. You can see our guide & FAQs on how to book in-person Peloton classes in New York or London here.
---
Want to be sure to never miss any Peloton news? Sign up for our newsletter and get all the latest Peloton updates & Peloton rumors sent directly to your inbox.