Peloton Studios London (PSL) will be closed from August 7 through September 21, 2023. The closure is to provide Peloton an opportunity to perform renovations and maintenance work on the London studios. Peloton is labeling this as a studio set refresh.
This means that there will be almost no live classes – whether with members in-studio or coach-to-camera, in any modality – for that entire time period from London. Members who were hoping to book a live class at PSL during that time will unfortunately be unable to do so, and can expect to see a notice on the Peloton Studio Booking Site for the next couple of months reminding them of this.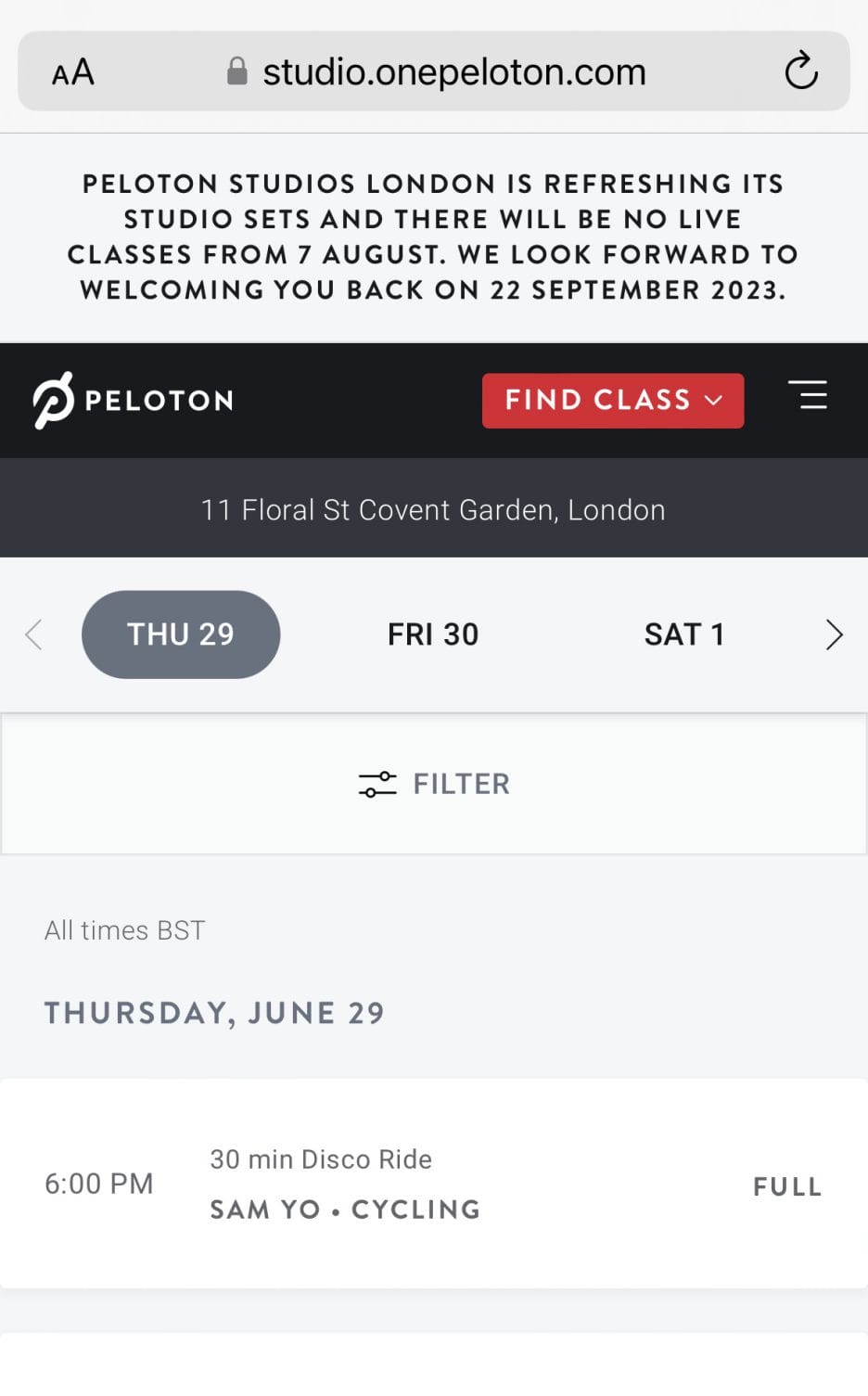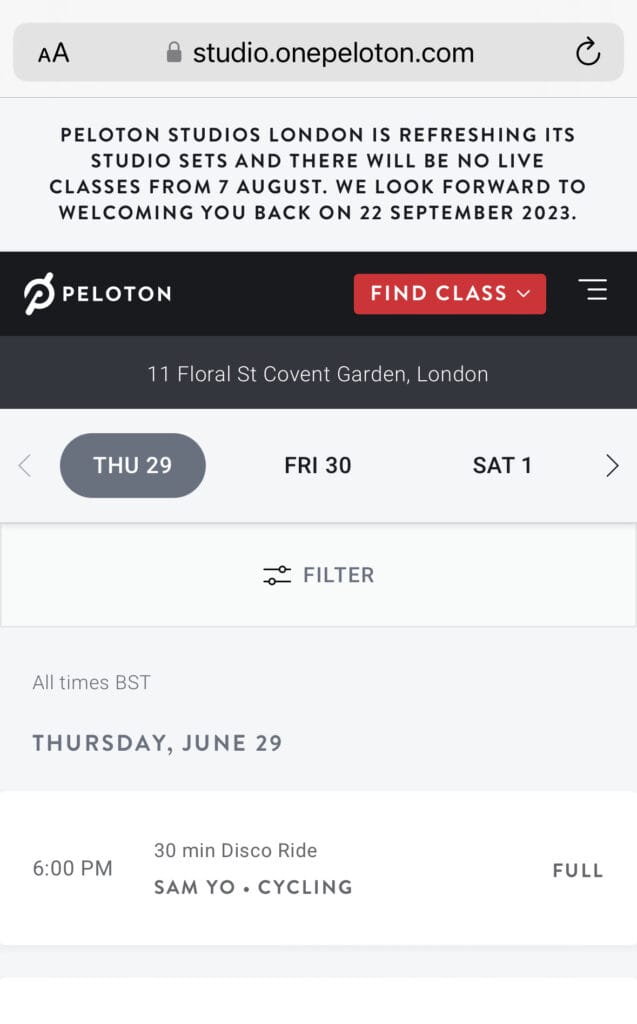 The message states: "Peloton studios London is refreshing its studio sets and there will be no live classes from 7 August. We look forward to welcoming you back on 22 September 2023."
Note that this has no impact on the New York studio or the New York based instructors, so live classes will continue as normal for all the US-based coaches.
However, all of the London-based instructors have reportedly been recording additional classes that will drop straight to the on-demand library during the closure. This will be especially key for German content, as the only German language instructor who is based in New York is Nico Sarani, who teaches yoga.
Note that the retail store, which celebrated its grand opening earlier this year, will remain open during the studio closure. In addition, the studios are scheduled to reopen well before the London Peloton on Tour stop on November 30-December 2.
Members will undoubtedly have questions about what the renovations and maintenance work could be. Peloton has expressed that the goal of the renovations are to enhance member experience – both for those taking classes live in-person, and for those taking classes at home.
This could mean camera placement, instructor placement, audio and lighting features, and more. It's not clear yet whether this might mean adding mirrors behind the instructors in the cycling and Tread studios. This is a signature feature at Peloton Studios New York (PSNY) and is one of the key differences between the two locations currently.
Peloton could also potentially be looking at changes to the studio sizes, as the spaces at PSL are significantly smaller than at PSNY. For example, the strength studio at PSL has never been open to members in-person due to size. Though Peloton must work within the physical constraints of the London space, size alterations could greatly impact the member experience.
We are not sure yet what this means for the London instructors as it relates to Peloton's 2023 All for One Music Festival (AFO)Though Peloton has not yet announced the dates for this year, DJ John Michael recently confirmed that AFO will likely happen around the same time as last year – meaning August.
Peloton Studios shared a message from Ben Alldis about the closure, which said:
We just wanted to let you know that Peloton Studios London will be undergoing a very exciting set refresh which is going to allow us to elevate our classes to the next level.

Because of that, there are going to be no live classes between August 7th and September 21st from Peloton Studios London

But do no worry, there's going to be plenty of fresh content from both UK & German instructors, plus a number of really exciting programing announcements during this period. Peloton Studios New York is going to remain open and they're going to be producing live content for you across this period.

We're really looking forward to releasing and showcasing this very new experience for you from a brand new studio.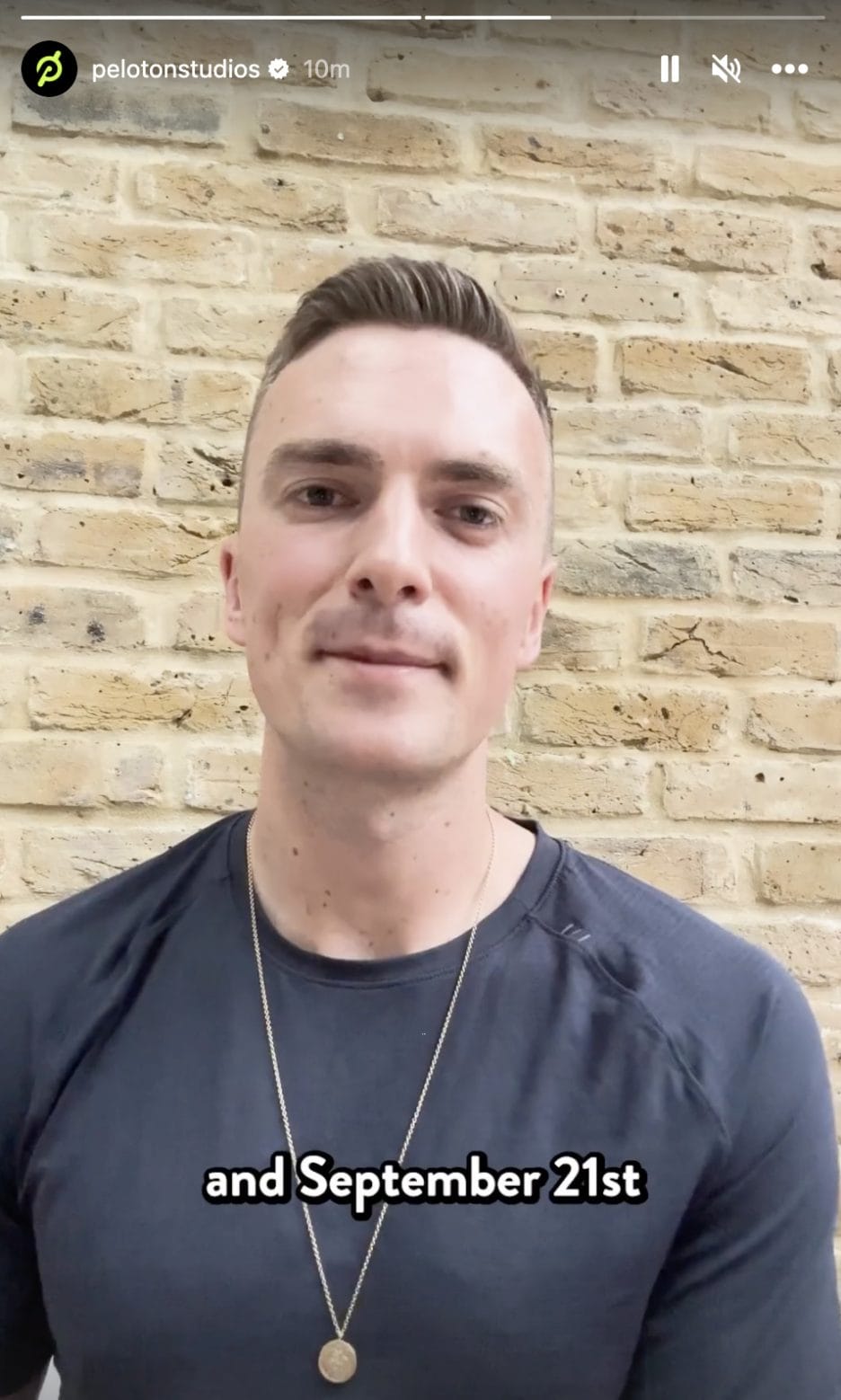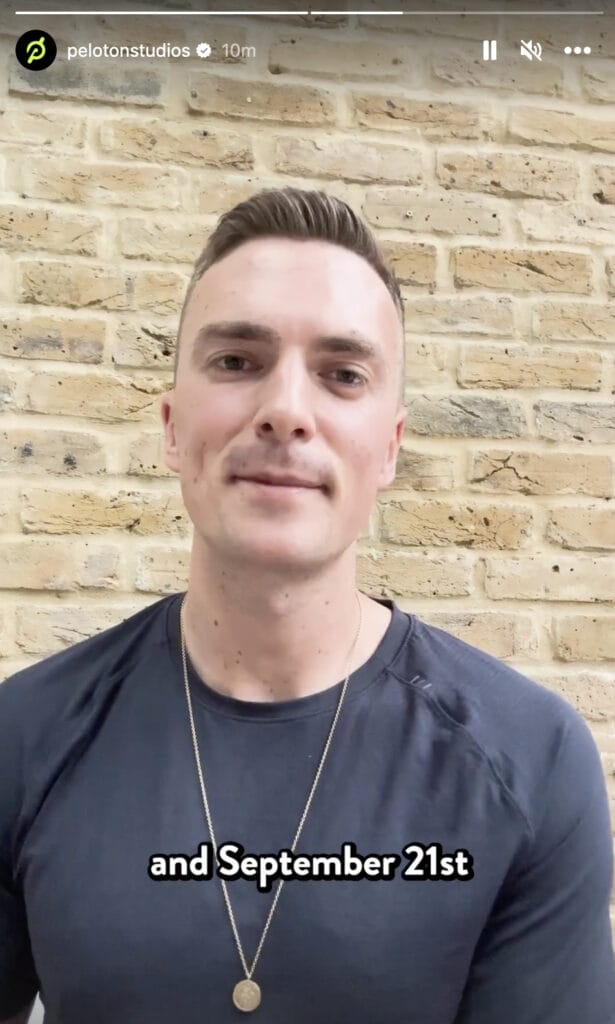 We will share additional details regarding the studio enhancements at PSL as information becomes available. What would you like to see added or changed at the London studio?
---
Want to be sure to never miss any Peloton news? Sign up for our newsletter and get all the latest Peloton updates & Peloton rumors sent directly to your inbox.