Peloton instructor Cody Rigsby has announced a book tour in advance of the release of his first book, XOXO, CODY: An Opinionated Homosexual's Guide To Self-Love, Relationships, And Tactful Pettiness. Cody shared the news via Instagram:
XOXO, Cody Book tour dates ! Follow link in bio to purchase ❤️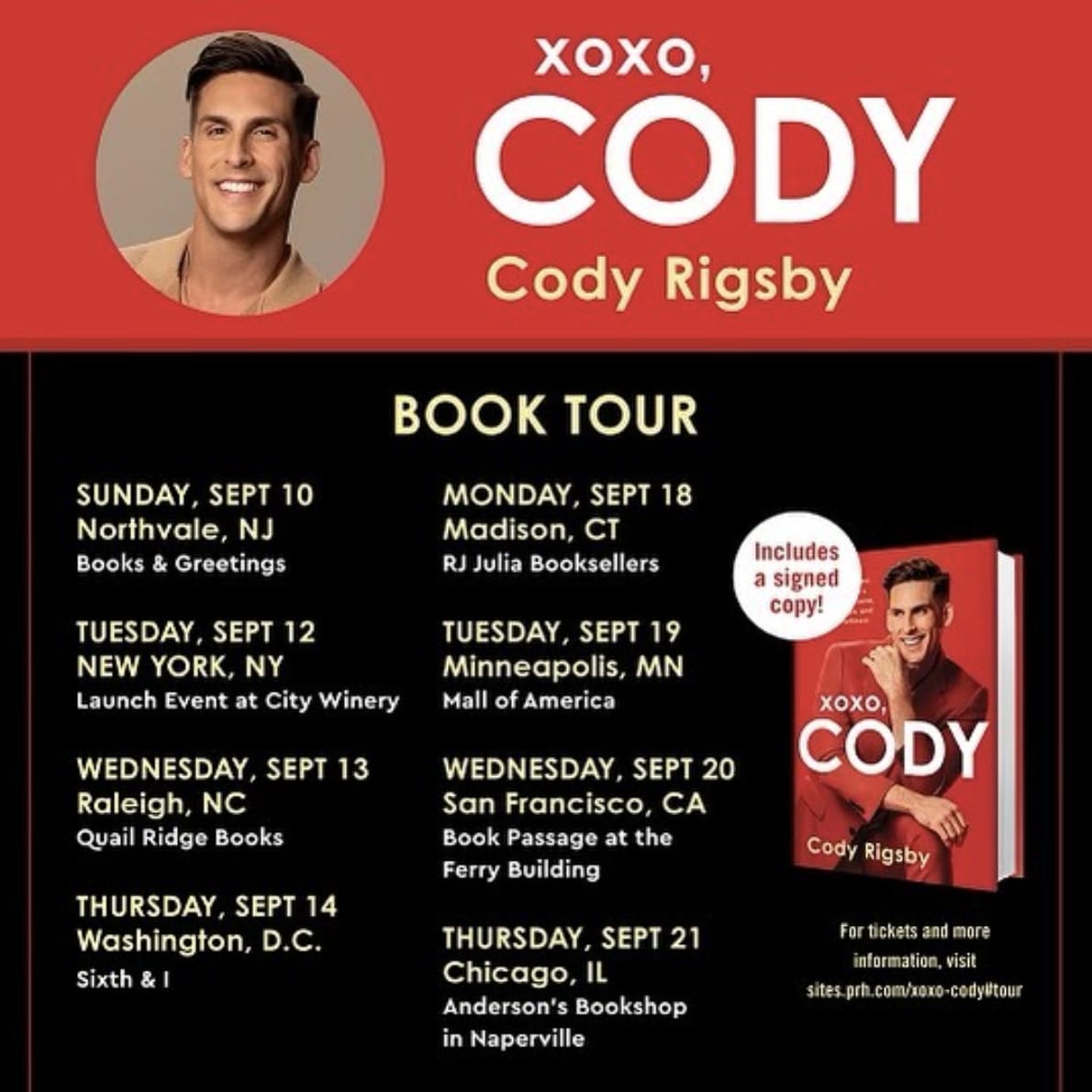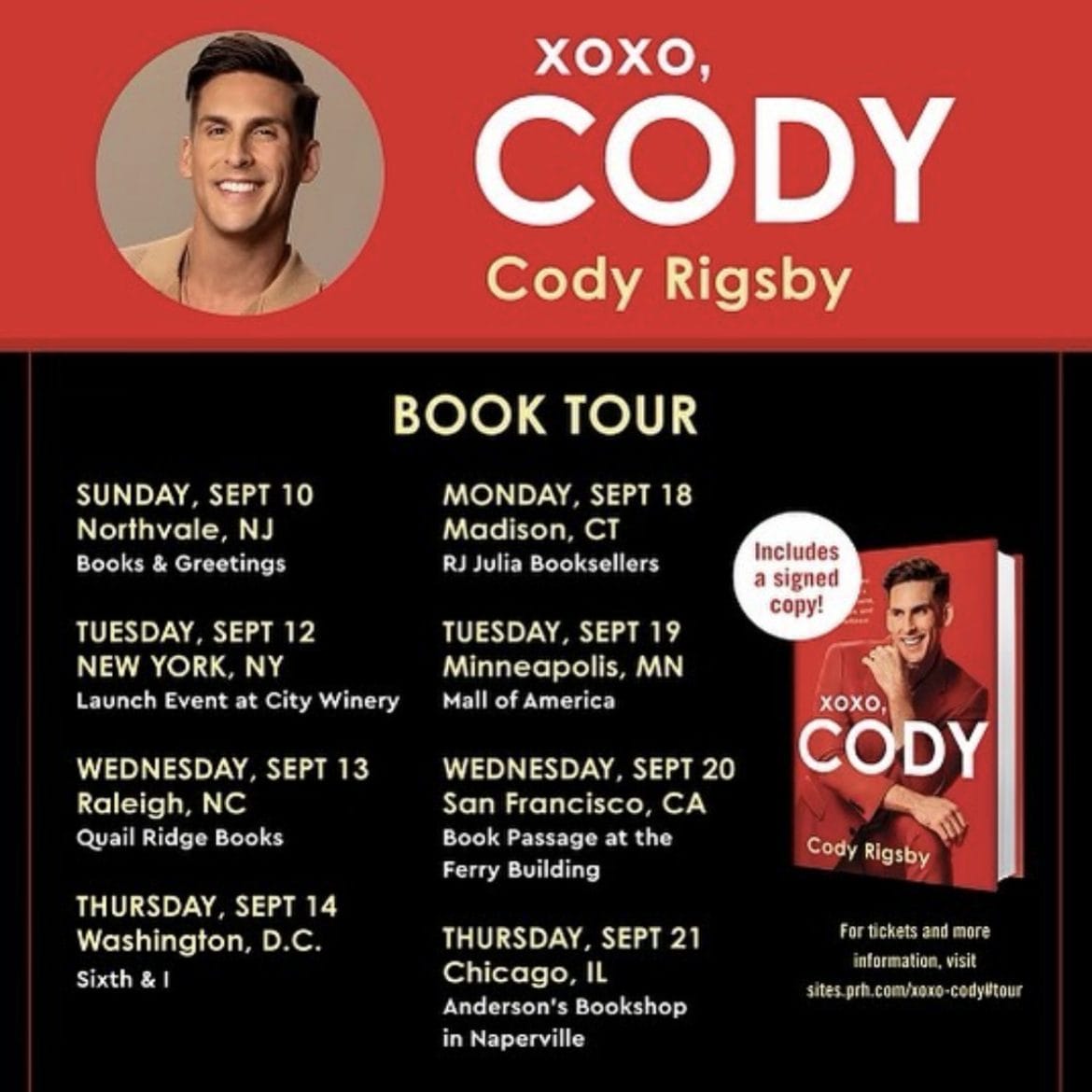 Eight events have been announced in eight different locations, as outlined below:
Northvale, NJ – Books & Greetings – September 10 at 4:00pm ET
New York, NY – City Winery – September 12 at 8:00pm ET
Raleigh, NC – Quail Ridge Books – September 13 at 7:00pm ET
Washington, D.C. – Sixth & I – September 14 at 7:00pm ET
Madison, CT – RJ Julia Booksellers – September 18 at 5:00pm ET
Minneapolis, MN – Mall of America – September 19 at 6:00pm CT
San Francisco, CA – Book Passage at the Ferry Building – September 20 at 4:00pm PT
Chicago, IL – Anderson's Bookshop in Naperville – September 21 at 7:00pm CT
Tickets can be purchased via the Penguin Random House website. Note that ticket prices and what is included with that ticket varies depending on the specific location of the event. For example, some locations have only one ticket option that includes a signed book and a photo opportunity, while other locations have different ticket levels that only include the book without the photo opportunity. Be sure to check out the specific ticket site of the venue you're interested in booking to understand the different ticket levels.
If other Peloton author book launches are any indication, we anticipate special Peloton instructor guests at the New York City event, as well as a potential book launch event at Peloton Studios New York (PSNY) with Cody. Both Robin Arzón and Emma Lovewell have published books this year, and both held special events at PSNY.
Cody first announced his upcoming book in March of 2023. XOXO, CODY: An Opinionated Homosexual's Guide To Self-Love, Relationships, And Tactful Pettiness will be released on September 12, 2023 and is available for pre-order on Amazon (affiliate link).
Are you hoping to snag tickets to one of Cody's book tour events?
---
Want to be sure to never miss any Peloton news? Sign up for our newsletter and get all the latest Peloton updates & Peloton rumors sent directly to your inbox.