Ben Alldis' new book "Raise the Bar" is scheduled for release in the UK on August 31. Ben first announced his new book back in April.
You can pre-order Ben's new book on Amazon here (affiliate link), or Ben has listed several other publishers you can buy his book through via his Instagram profile links here. For those in the US, the hardback copy of the book is not schedule to be released until November 14th – however, the digital & Kindle copies will come out on August 31st (the same day the hardback drops in the UK).
As part of the launch, Peloton & Ben will be hosting a book launch event in London.
Today, Peloton Studios announced that there will be a Peloton-hosted book launch event – with Leanne Hainsby helping to moderate the event.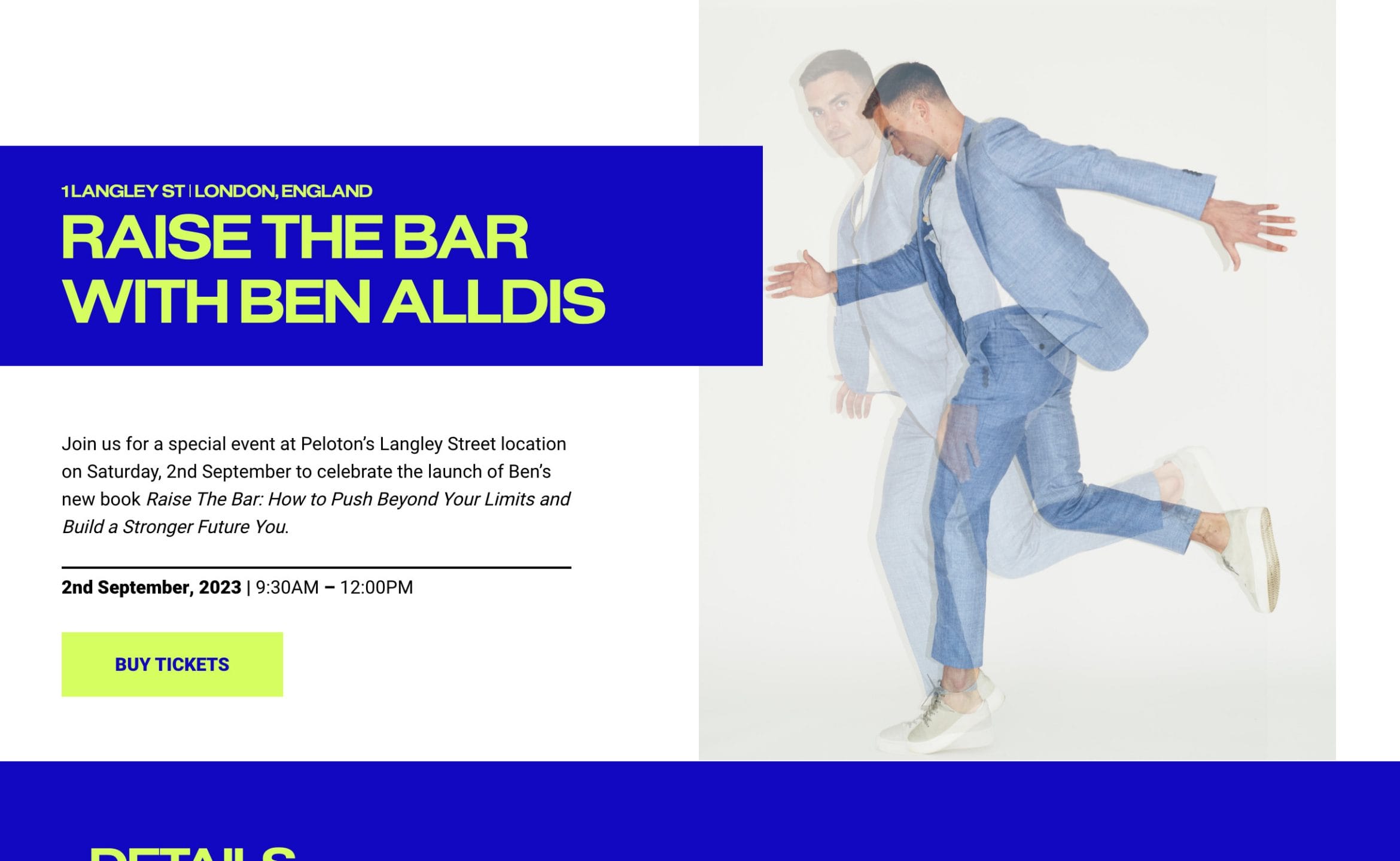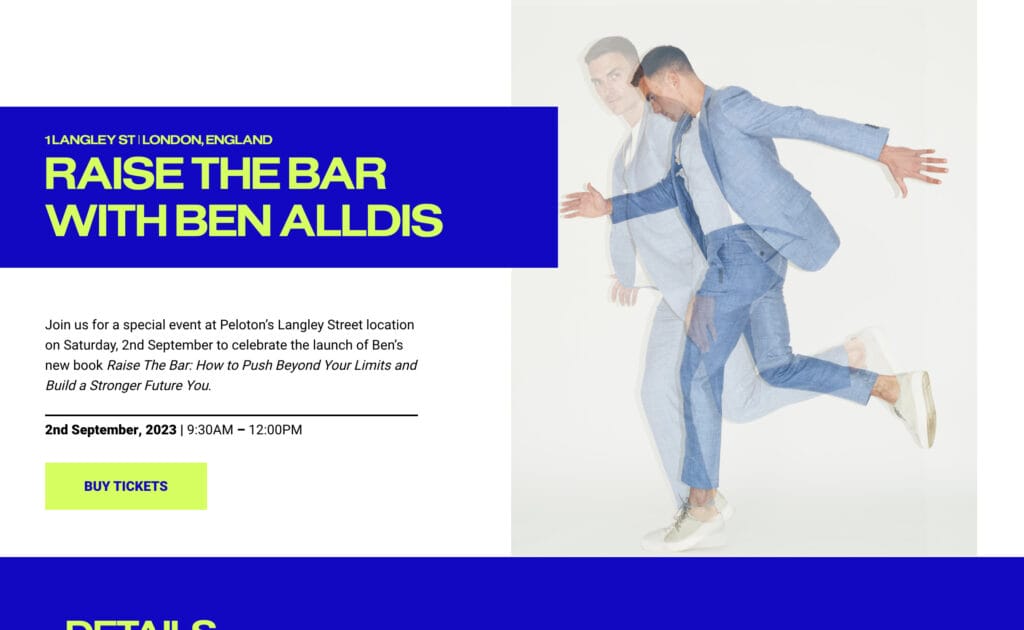 The event will be on Saturday, September 2nd from 9:30am – 12:00pm. Note that it will not be hosted at the regular Peloton Studios London location, but nearby, at 1 Langley Street, London, WC2H 9JG. As a reminder, the Peloton Studios in London are closed for 6 weeks during this time.
The Ben Alldis book launch event will cost £45. Note that the tickets are not transferrable, refundable, or cancellable. There's a limit of 2 tickets per purchase.
You get a copy of the book when you arrive, and then can get it signed by Ben, and get a photo with him as well.
In addition, Leanne Hainsby will also be at the event, and will host a Q&A with Ben. The event is scheduled to last around 2.5 hours.
The event will start with a breakfast reception "and a chance to meet and mingle with the community."
You can buy tickets to the UK book launch event here.
(For those in the US, Ben has mentioned in social media comments there are also plans for a US-based event as well, saying "Yes – stayed tuned for details! November is the plan")
Ben is not the only Peloton coach who will be having a book event in September. It was also recently announced that Cody Rigsby will have a book tour in September as well.
---
Want to be sure to never miss any Peloton news? Sign up for our newsletter and get all the latest Peloton updates & Peloton rumors sent directly to your inbox.