Three of the artists who will be featured during the Peloton 2023 All for One Music Festival have been revealed: Katy Perry, Hozier, and Skrillex.
Though Peloton has not yet announced the full line-up, Chase Experiences has added classes for All for One Weekend that reveal details about this year's event. These were available through the Chase Experiences website.
Update 2 Peloton Studios posted confirming there will be more rowing classes that weekend.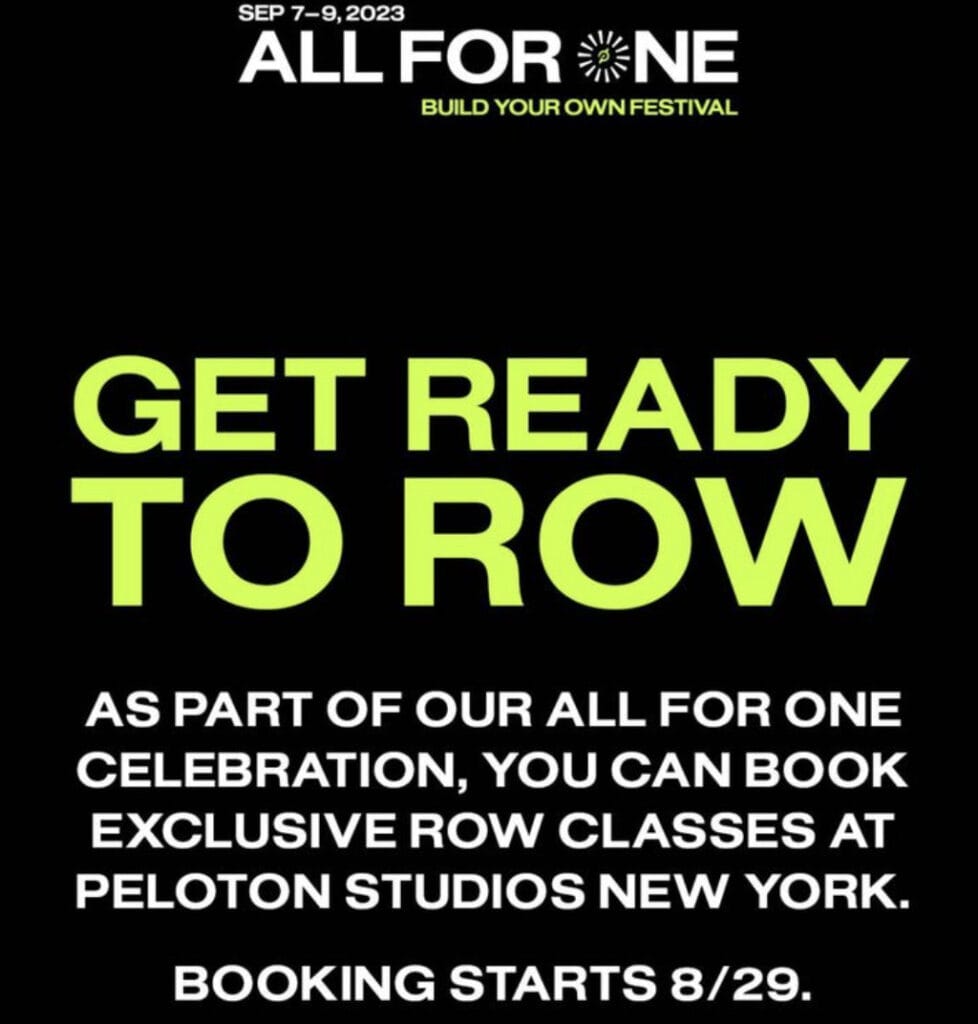 Update – The full lineup of All For One artists was announced August 22nd. Studio bookings open August 29
Five new Peloton events have been made available exclusively to Chase cardholders. Note that they all sold out very quickly, and at publishing time, only the VIP experience remains available but will likely be gone soon as well:
2023 All for One Music Festival – VIP Experience
30 min. Peloton AFO Skrillex Run with Olivia Amato – September 8 at 12:30pm
Instructor Meet & Greet with Cody Rigsby – September 8 at 1:30pm
30 min. Peloton AFO Hozier Ride with Denis Morton – September 9 at 7:30am
30 min. Peloton AFO Katy Perry Row with Katie Wang – September 9 at 11:30am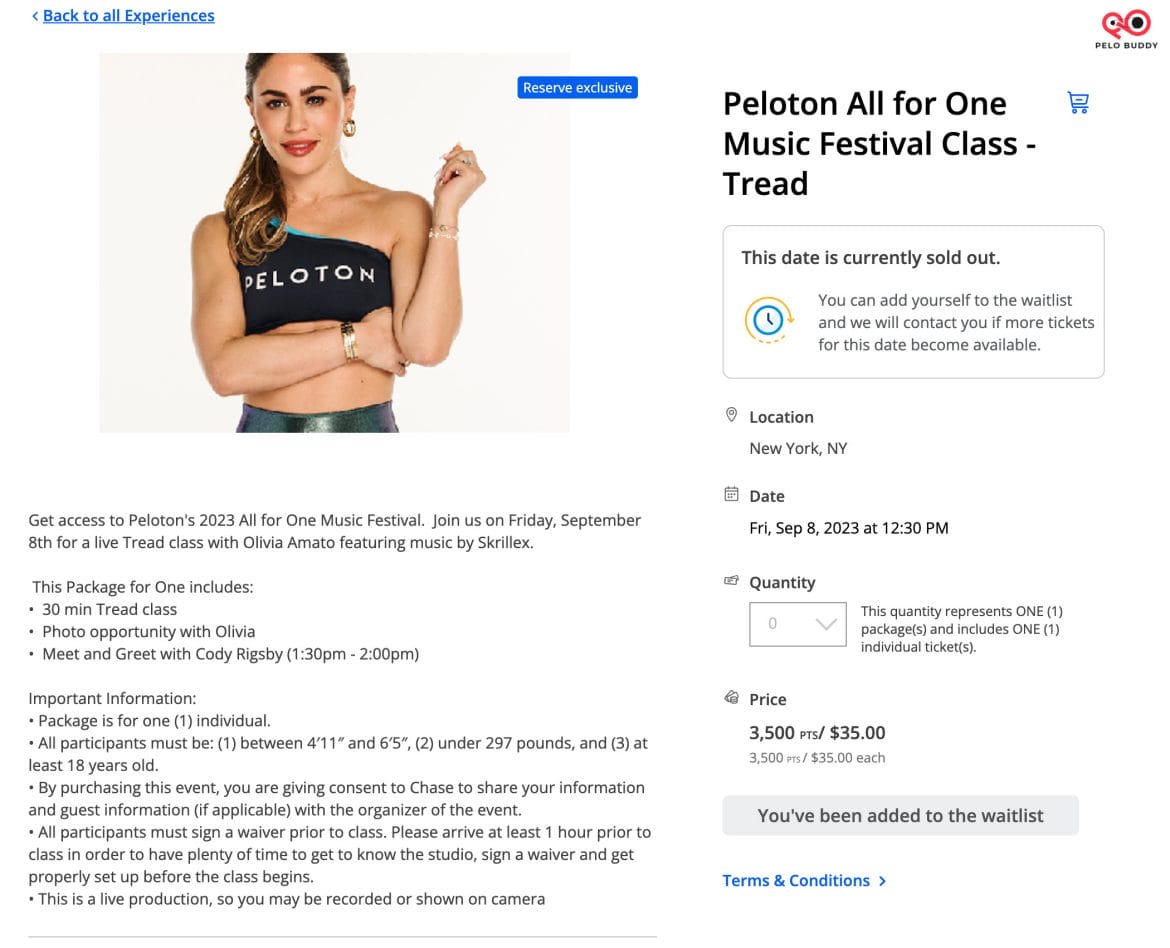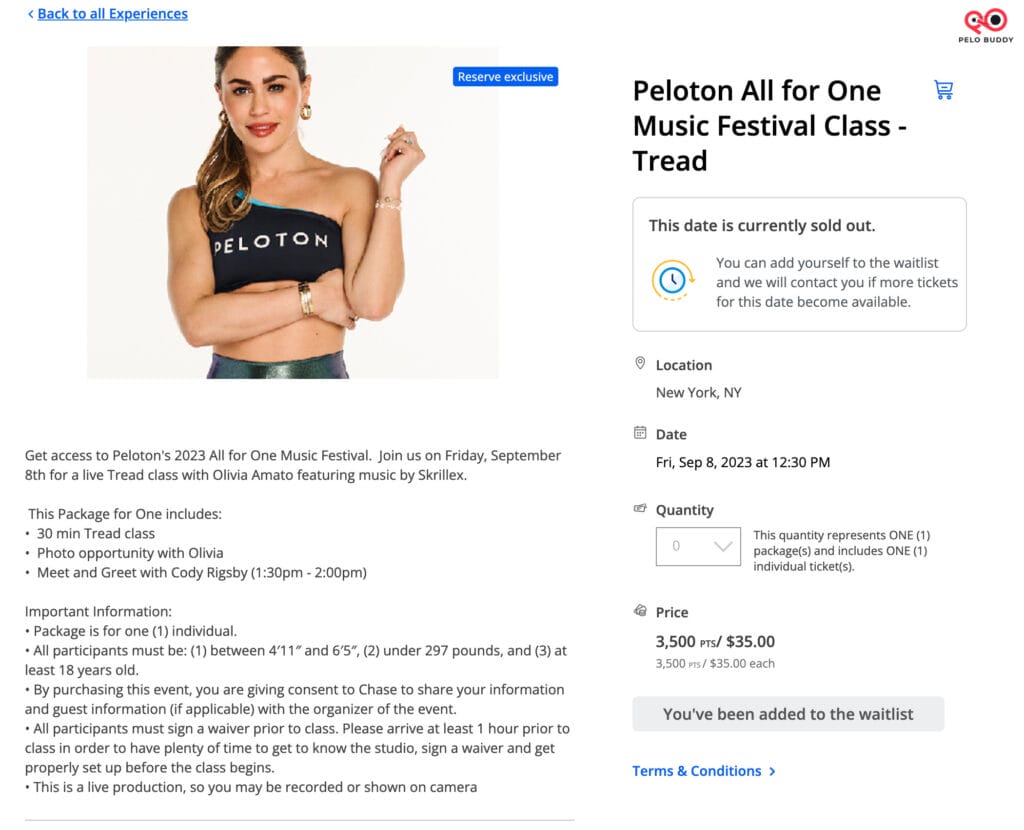 There are some interesting items of note. First, this will likely be one of the first rowing class that has in-studio participants – you can see above one of the events is a live row with Katie Wang.
Though live rowing classes launched at the beginning of 2023, there has never been a class that includes members in-person. We shared earlier this year that rowing would likely eventually be open to in-person participation, though the timeline for this has been unclear. An inaugural class during AFO weekend could open up the door for more regular in-person rowing class opportunities moving forward, but we will share details on this matter as they emerge.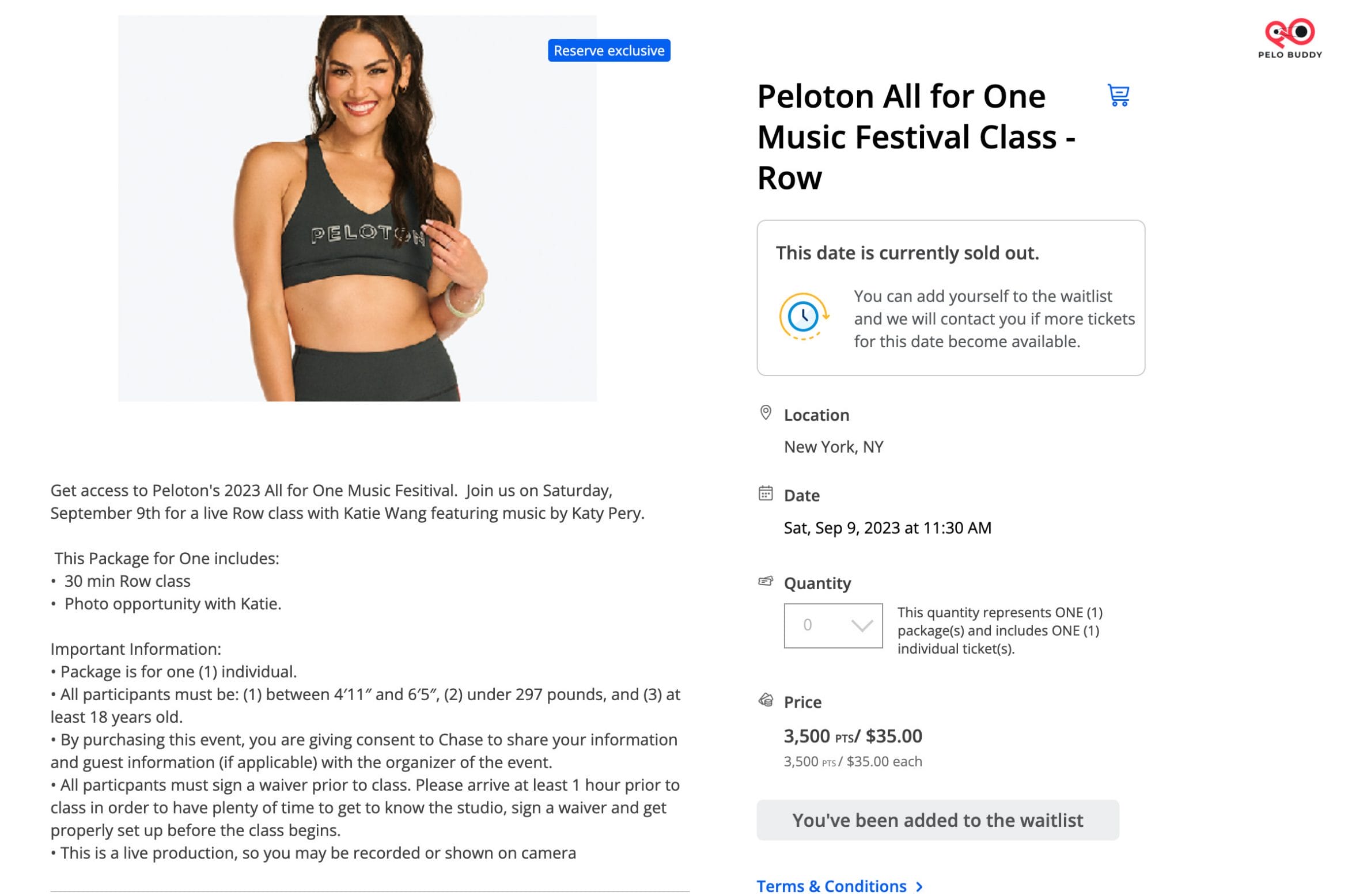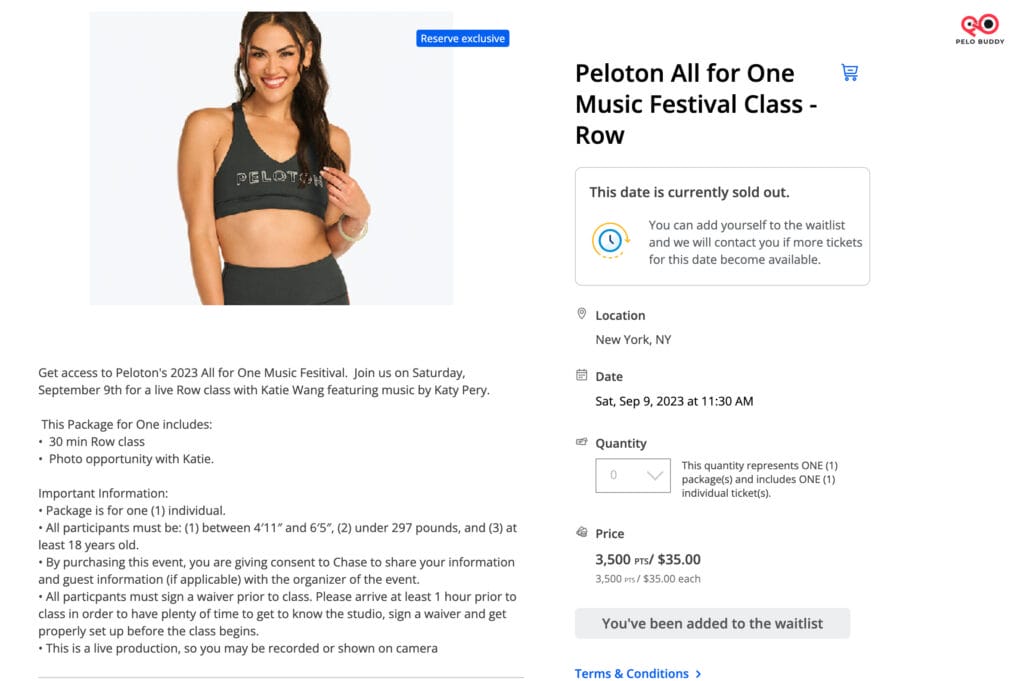 In addition, the AFO Music Festival VIP Experience reveals that there will be an in-person Hip Hop 50 Artist Panel featuring Fat Joe and Monie Love. The Chase Experience event includes priority seating for the panel, along with a behind-the-scenes studio tour, and a DJ after party with DJ John Michael and DJ Skribble. The VIP Experience does not appear to include any fitness classes, however.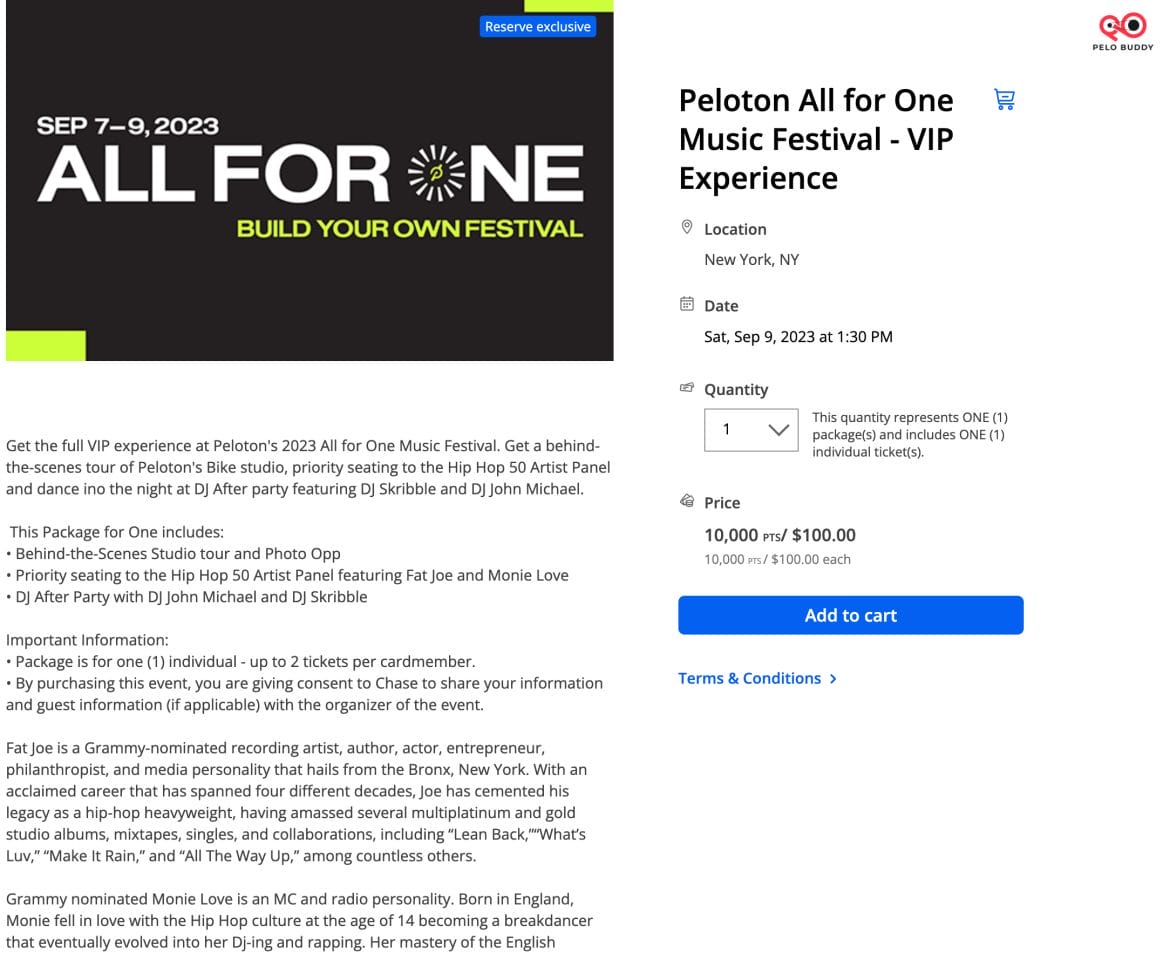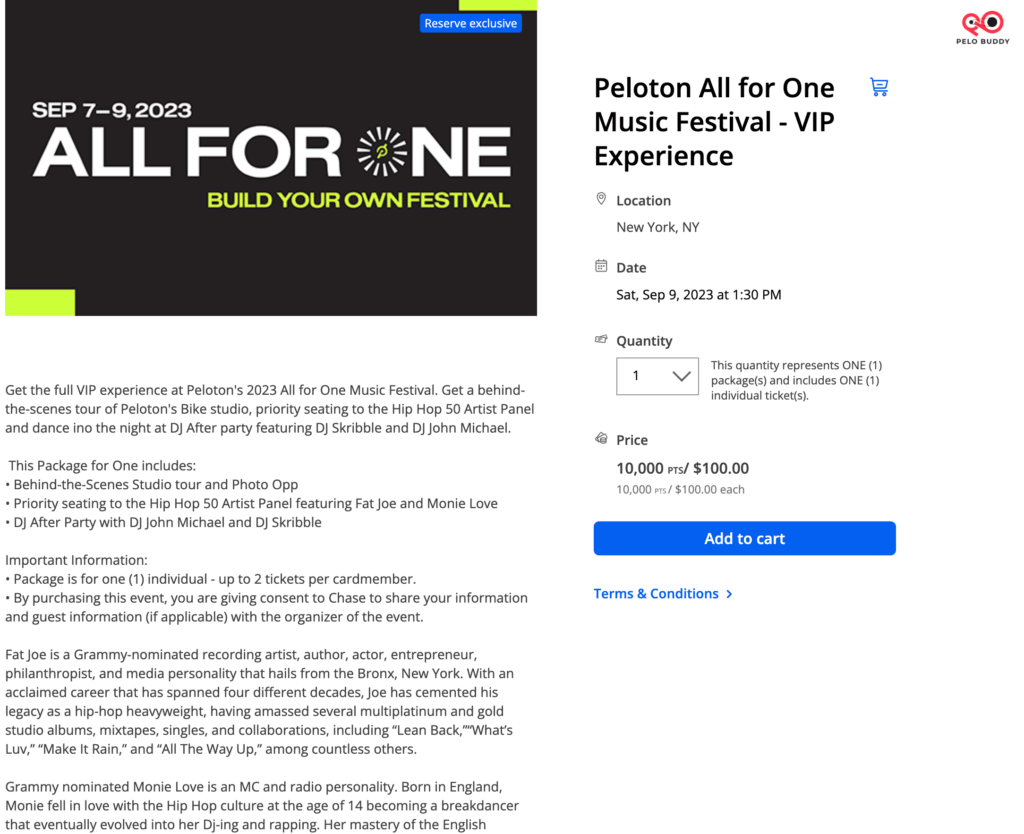 The three fitness classes – Skrillex Run with Olivia, Hozier Ride with Denis, and Katy Perry Row with Katie – are already sold out, meaning that they will likely not be added to the studio booking site along with other AFO classes, and will be filled entirely with individuals who booked via Chase Experiences.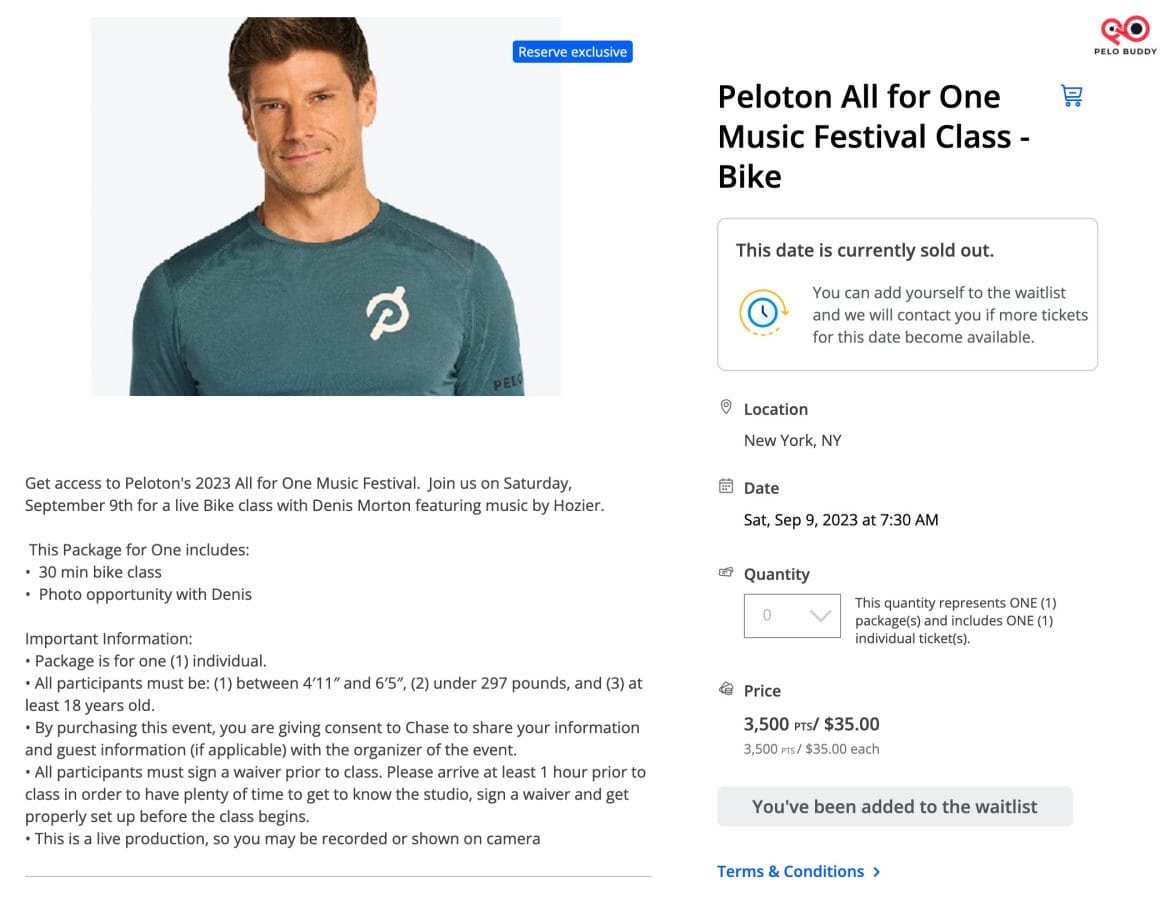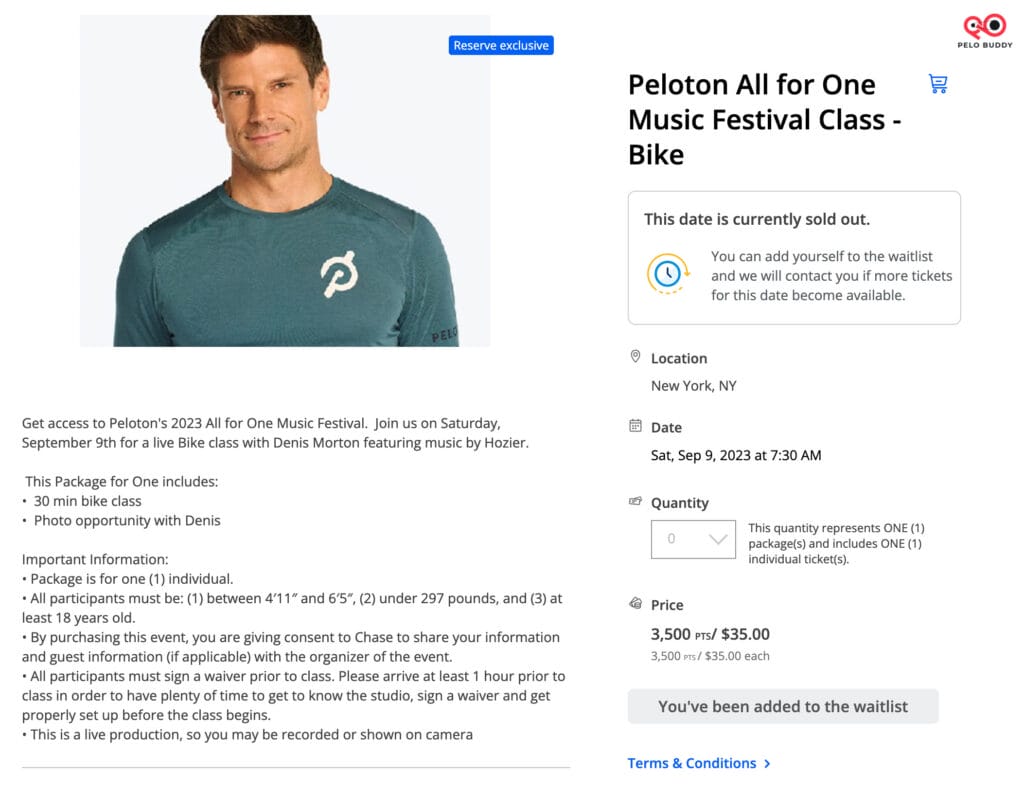 We anticipated that AFO studio bookings would become available on August 3 if they had followed the typical 6-week out booking schedule – however, they have yet to be added to the studio booking site and Peloton has not yet made any announcements about when spots will open for members.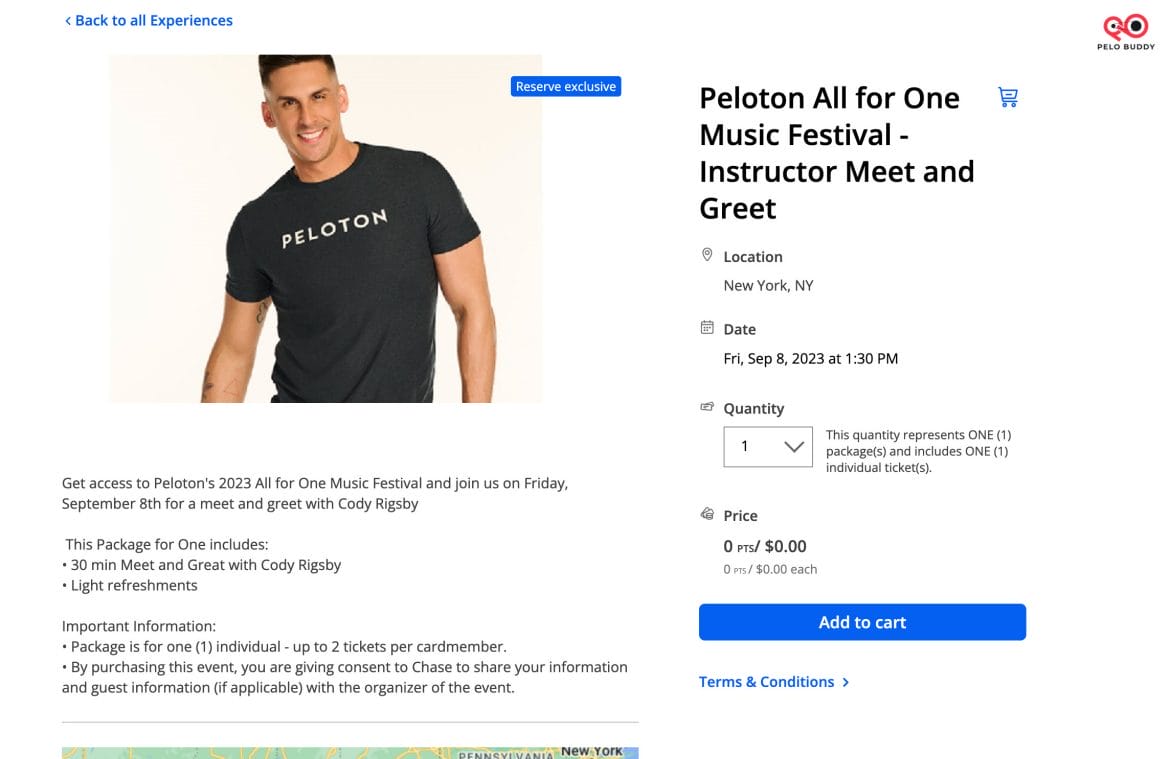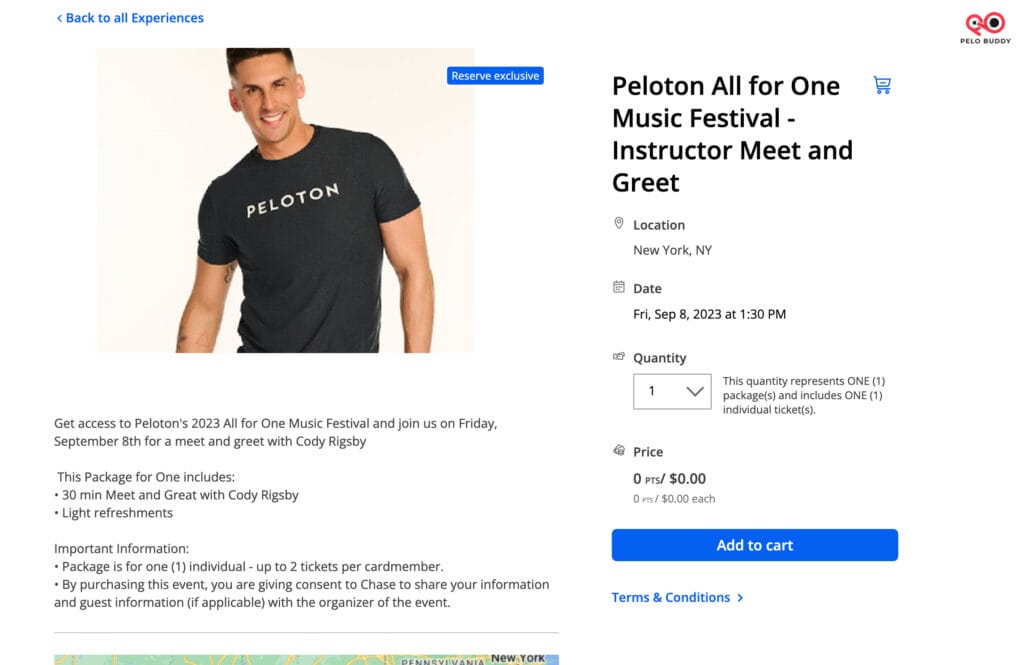 Peloton announced earlier this month that the 2023 All for One Music Festival would take place on September 7-9. There will be 32 artists featured across multiple modalities, with classes taught by 56 Peloton instructors.
Chase and Peloton have had an ongoing partnership for years. In addition to the Chase accelerated points program, Peloton also offers Chase-exclusive in-person classes at Peloton Studios New York (PSNY). In addition to these new AFO classes, there has been a cycling class with Robin Arzón and a cycling class with Matt Wilpers.
We will continue to share details about Peloton's 2023 All for One Music Festival as they are announced – and thanks to #TheMermaid for the heads-up on these. Who else are you hoping to see in this year's lineup?
---
Want to be sure to never miss any Peloton news? Sign up for our newsletter and get all the latest Peloton updates & Peloton rumors sent directly to your inbox.