It is a busy year for Peloton instructors turned authors. Cody Rigsby recently shared that he too is writing a book!
Update 2 – Cody's Book will be released on Sepember 12th and is available for pre-order on Amazon now (affiliate link).
Cody Rigsby's book is described as follows:
In XOXO, Cody, he opens up about his journey to accepting himself, from growing up gay and poor in the South with a mom suffering from addiction to his migration to New York City, where he went from broke-ass dancer to fitness icon. He intimately details what it was like to lose both his father and best friend to addiction and how he began to repair his relationship with his mom as an adult. He recounts his time working at a night club on the Lower East Side and his decision to audition for Peloton on a whim even though he had never taught a fitness class before, and dishes about competing against Sporty Spice on Dancing with the Stars.


With raw and inspiring stories about learning how to handle the scary sh*t, interspersed with Q&As and Cody's definitive rankings on everything from the best after-school snacks to the most frightening Mario Kart characters, XOXO, Cody is a bold and heartfelt reminder that sometimes laughing at yourself is the best medicine. Remember: It ain't that deep, boo.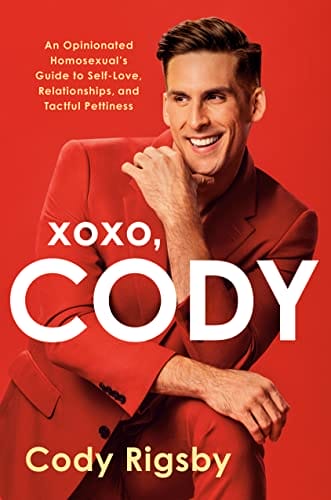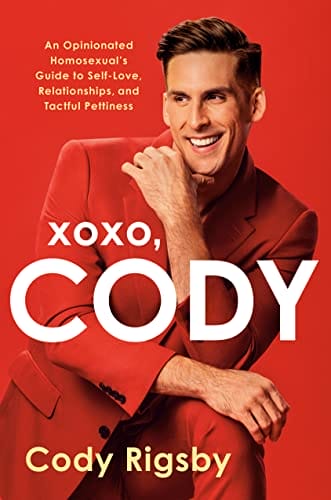 Update – Cody Rigsby's book will reportedly be called "XOXO, CODY: An Opinionated Homosexual's Guide To Self-Love, Relationships, And Tactful Pettiness", and be published by Ballantine Books. The overview shared when he made the deal to publish the book says the book will be "chronicling the author's journey growing up gay and poor in the South with an addict mom to somehow going from broke dancer to fitness icon, with stories about learning how to handle the scary sh*t, interspersed with Q&As and his rankings on everything from fashion faux pas to celebrity breakups." There is a chance this title could change, but that was the working title that was shared with the news of Ballantine Books acquiring the rights to the book.
Cody appeared on the Chicks in the Office podcast last week and shared the news approximately one hour and 25 minutes into the episode. After discussing his experience on Dancing with the Stars, the hosts asked what is next for Cody and shared that he is writing a book.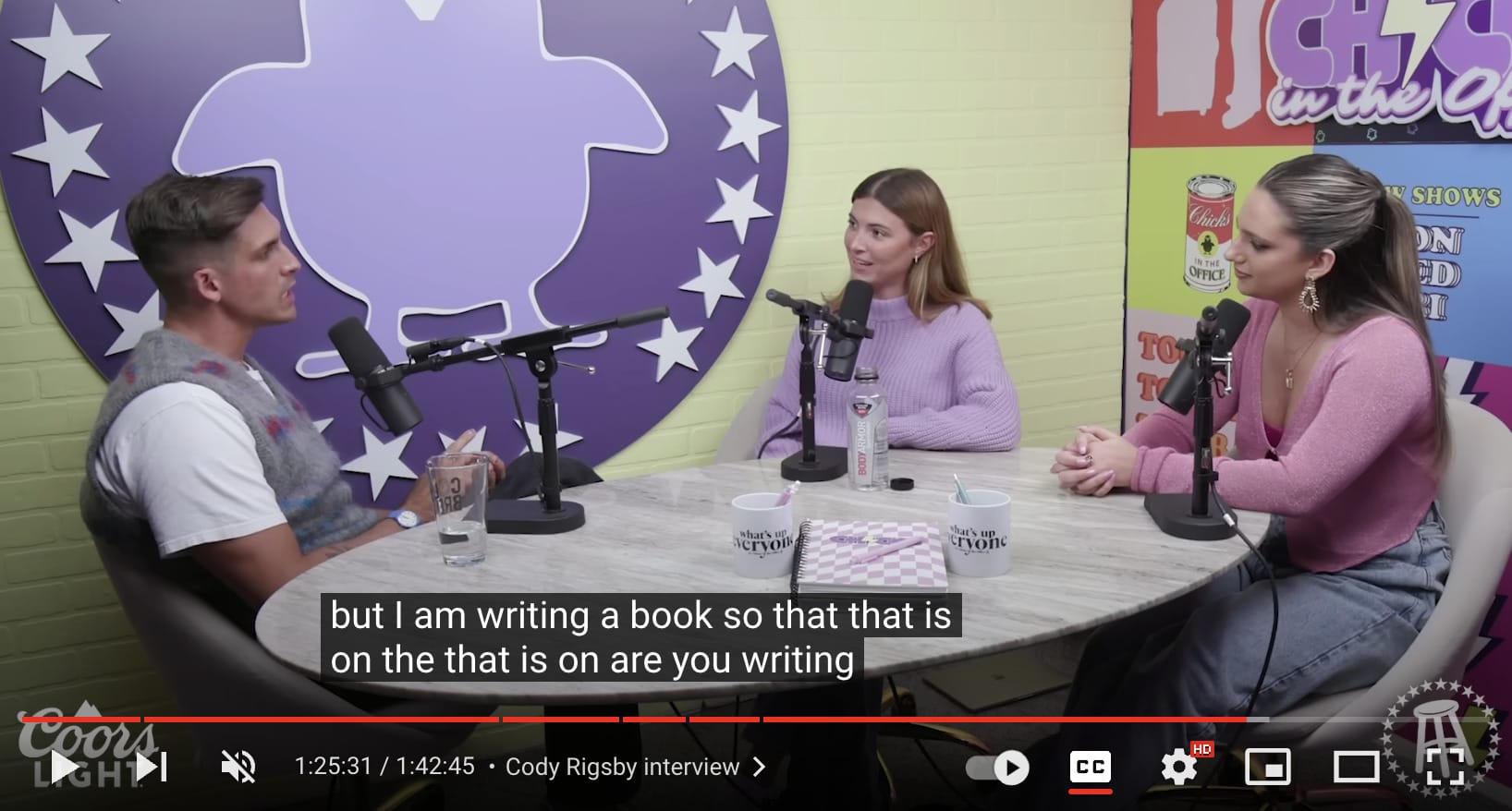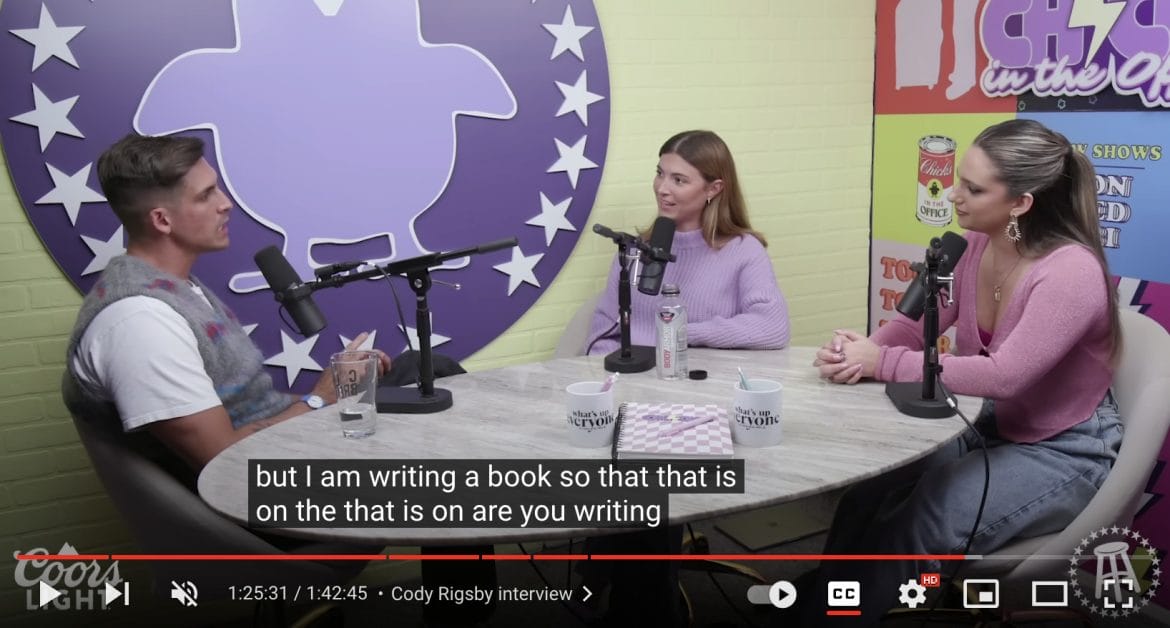 Cody says that it is not a memoir per se, but he does share advice through his lived experience. He says that even after working at Peloton for nine years, he is still excited to go to work. Cody did not reveal any details about the title or when the book will be released.
Cody was asked by the hosts specifically if he would be writing the book – to which he replied he didn't know if he could answer that. So he could have a co-author, or a ghost writer working on it, which is common with many books these days.
In case you missed it, we reported earlier this week that Alex Toussaint is also writing a book. The book will be called Activate Your Greatness and will be released later in 2023. In addition, Emma Lovewell also has a book coming out this year. Lastly, Robin Arzón's second children's book is set to be released on February 21, 2023.
If you're interested in reading a Peloton instructor's book that is already available, you can read Tunde Oyeneyin's Speak, which was released last year. We have a book review on our site.
We will share more details about Cody Rigsby's book as they become available.
---
Want to be sure to never miss any Peloton news? Sign up for our newsletter and get all the latest Peloton updates & Peloton rumors sent directly to your inbox.