Peloton instructor Tunde Oyeneyin has added a new modality to her repertoire! She released her first-ever HIIT Cardio class on the Peloton platform on Friday, August 11 at 10:00am ET.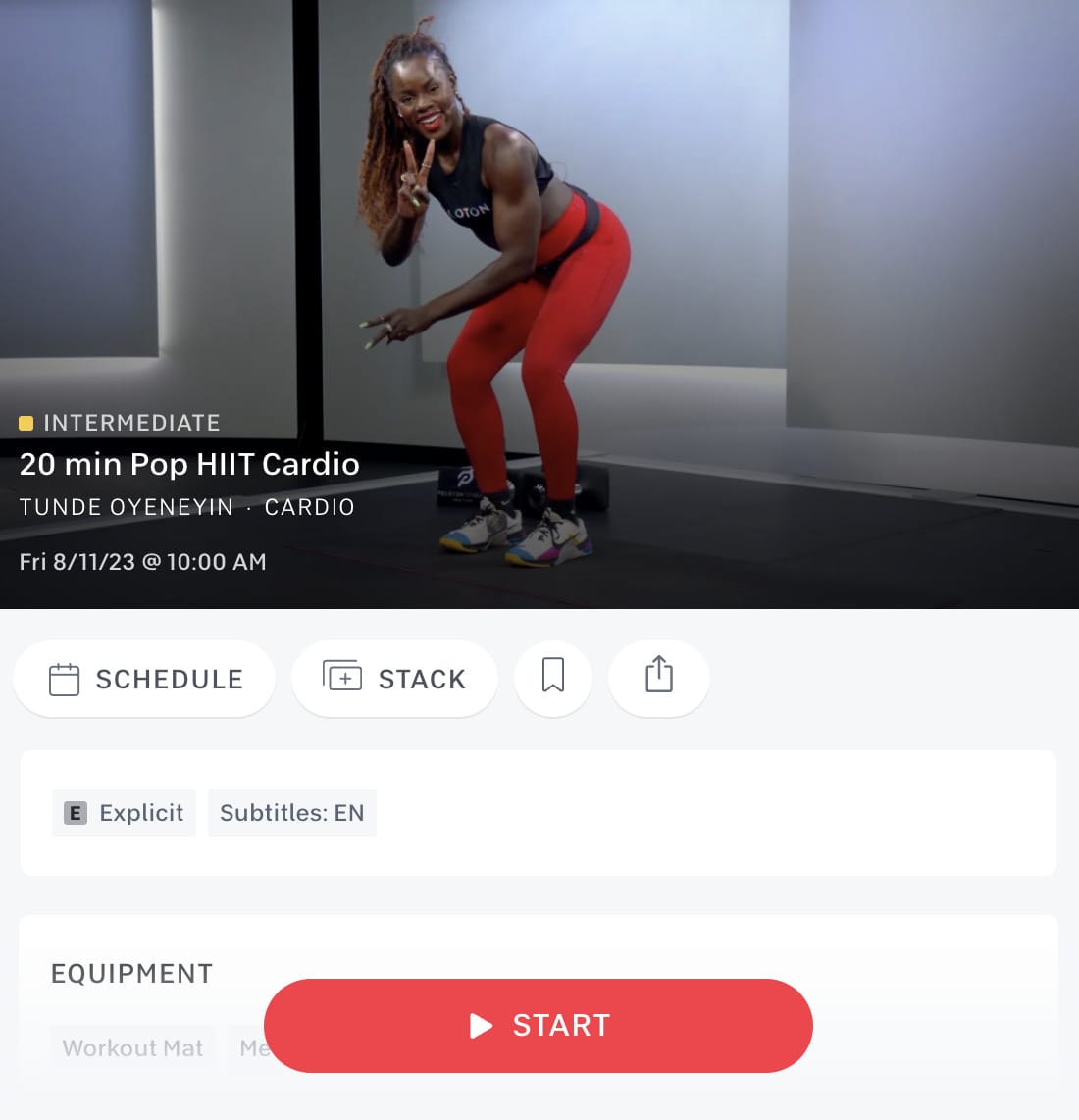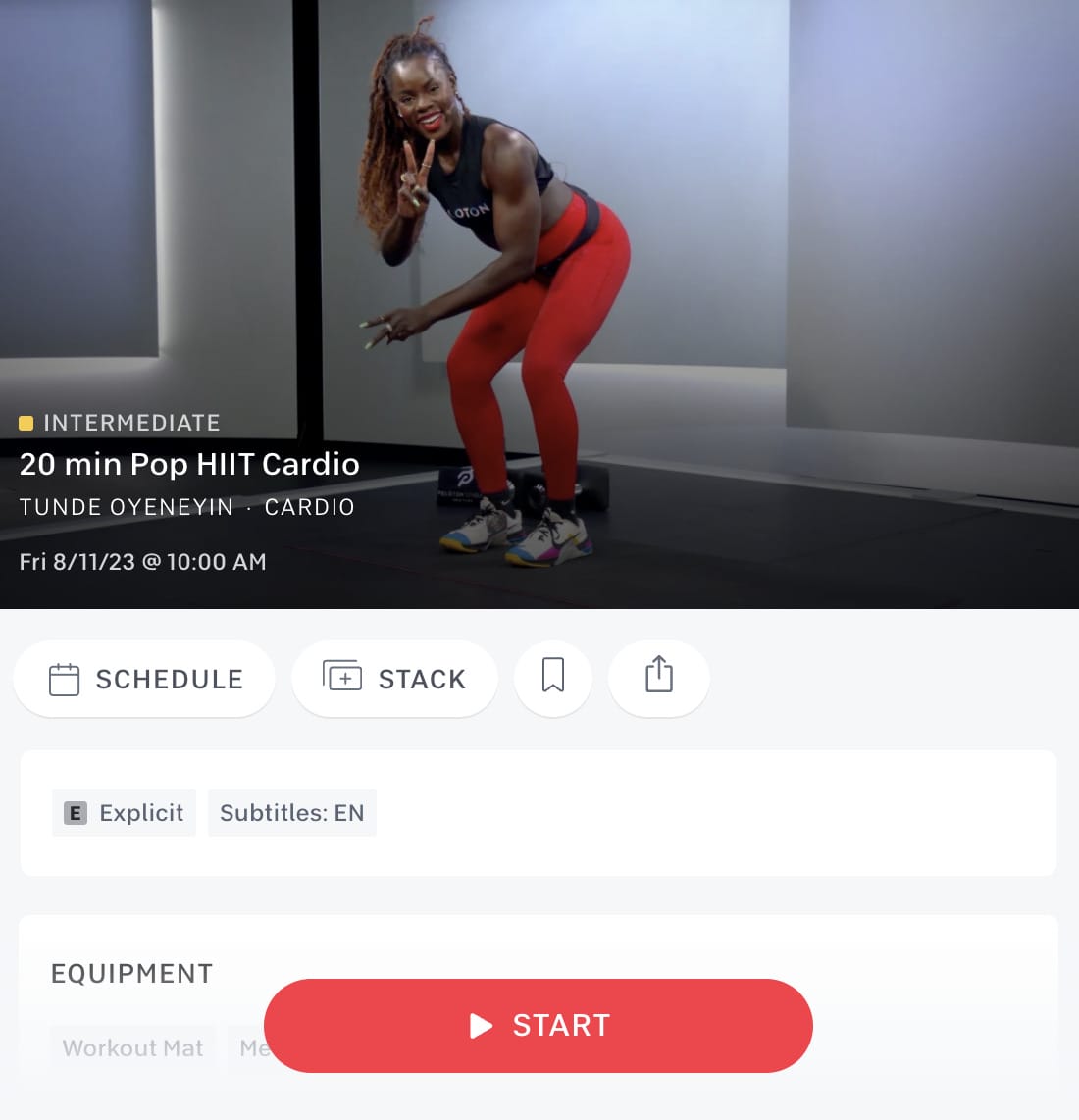 The 20 min. Pop HIIT Cardio class is now available on the on-demand library for members to take.
Tunde had teased on her Instagram Story a couple of weeks ago that she was filming a new class type, and asked members to guess what it was. It turns out the class was Tunde's first HIIT Cardio content, which dropped straight to the on-demand library while Tunde was in Australia for the City2Surf race. She has already teased that more of this new HIIT Cardio content will be on the way.
This is not only Tunde's first Peloton HIIT Cardio class, but her first cardio class of any type she has taught.
Tunde has been slowly but surely expanding to new modalities while with Peloton. She debuted as a cycling instructor, then added Bike Bootcamp, then added upper body-specific strength, before becoming a full strength instructor earlier this year.
Are you hoping to see more HIIT Cardio content from Tunde in the future?
---
Want to be sure to never miss any Peloton news? Sign up for our newsletter and get all the latest Peloton updates & Peloton rumors sent directly to your inbox.