Update – The 2022 All For One Music Festivals will be from August 19 – 21, 2022 this year. You can view the full schedule & lineup here.
This weekend is the Fourth of July holiday in the United States and Peloton has numerous "Fourth of July" classes on the upcoming schedule. Yet there has been no new information shared about the "All for One" classes which have historically taken place during this time. So, when can members expect this year's All for One content to launch? The most recent information points to it being in August this year – though we don't have the specific date. Here is what we do know:
At the 2022 Peloton Homecoming Keynote (which featured CEO Barry McCarthy and a number of Peloton instructors) in May, Matt Wilpers stated that the All for One music festival will take place in August. He stated: "We'll wrap things up in August with our annual All for One music festival to close the season strong."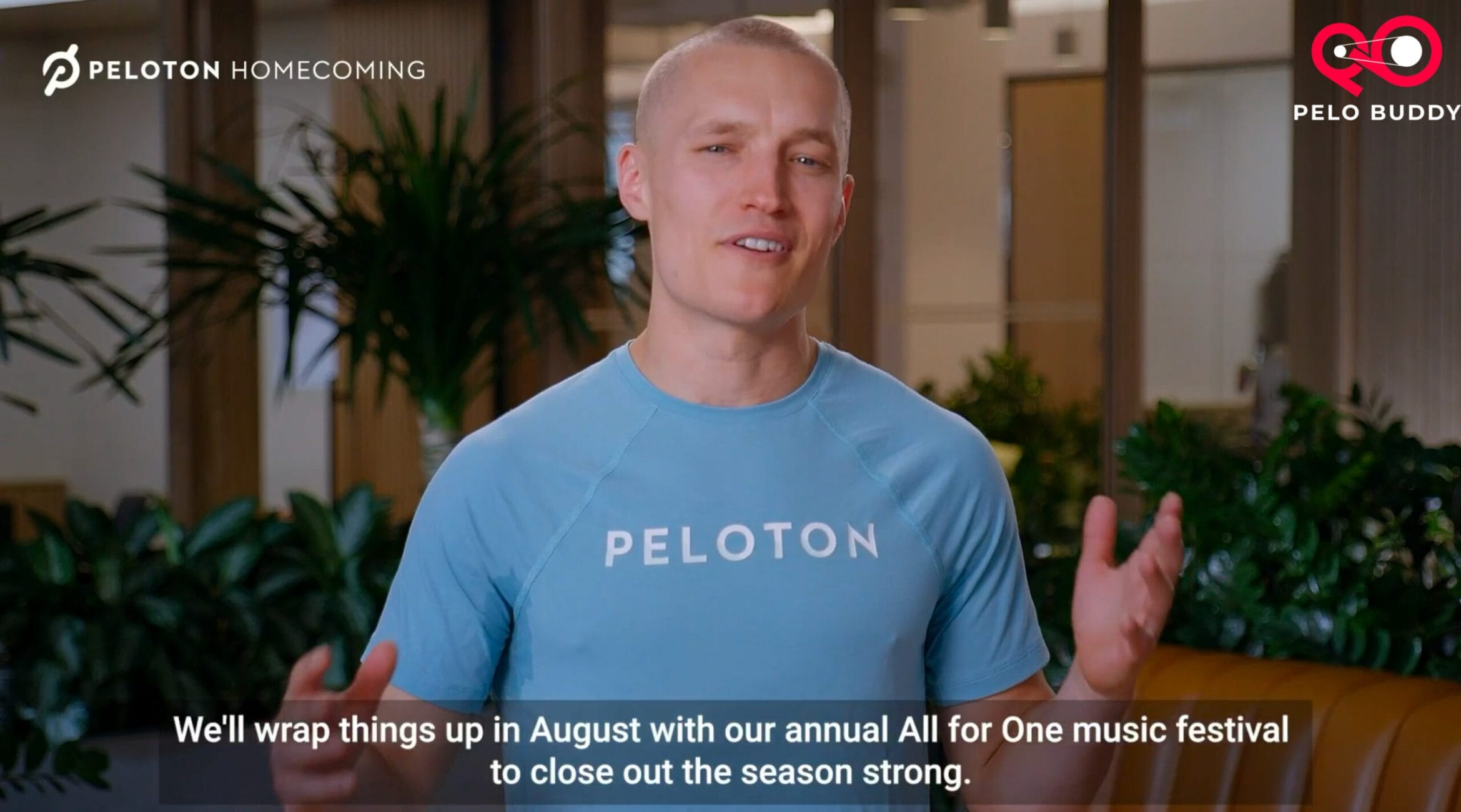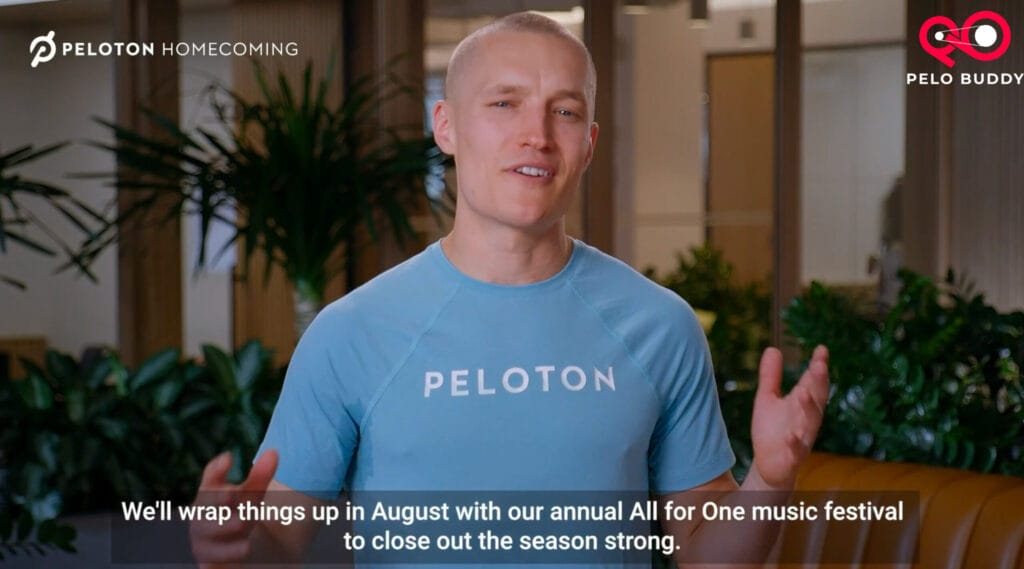 He also added: "So stay tuned for the All for One music festival lineup coming soon." This indicates that the lineup could be announced before August, potentially later this month.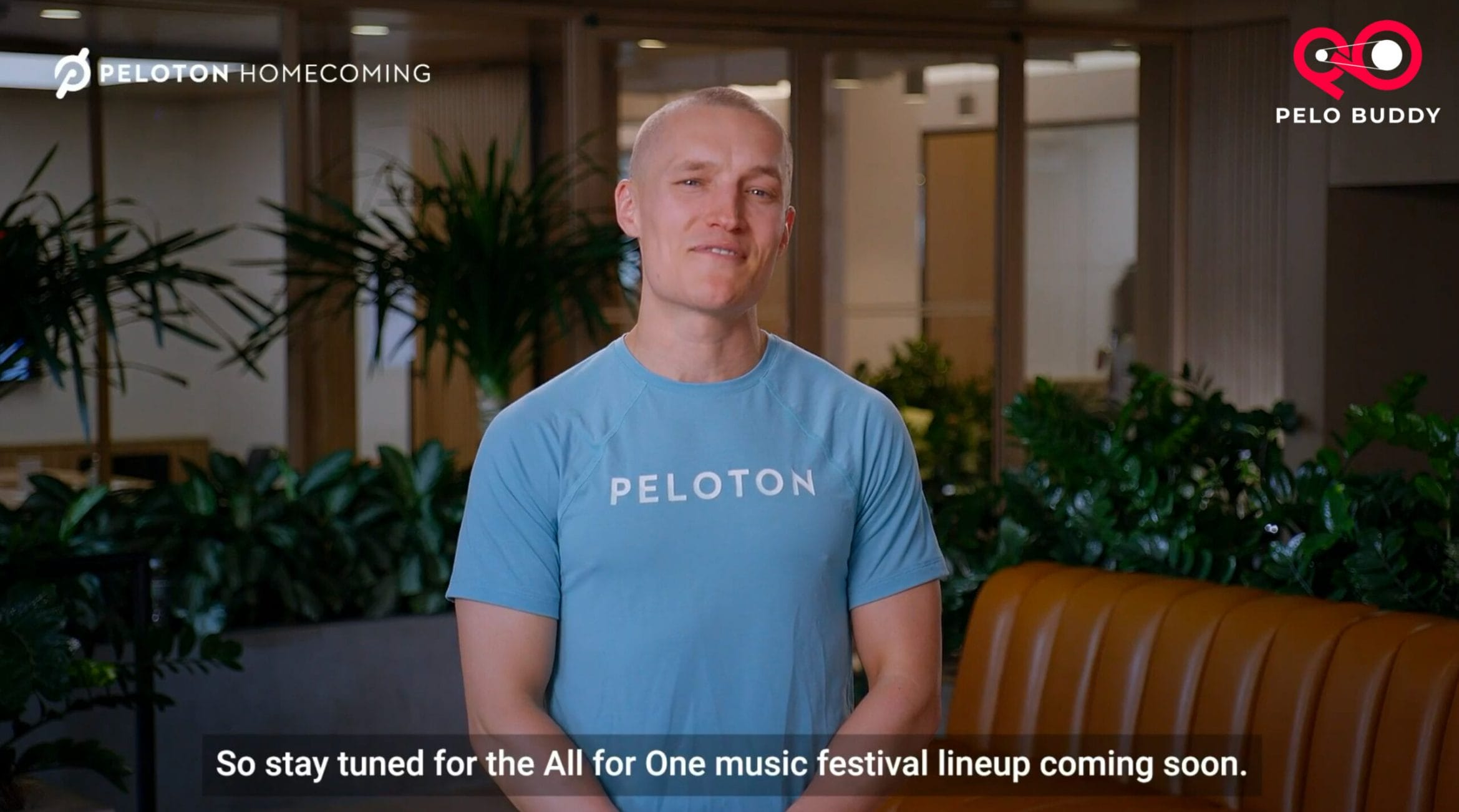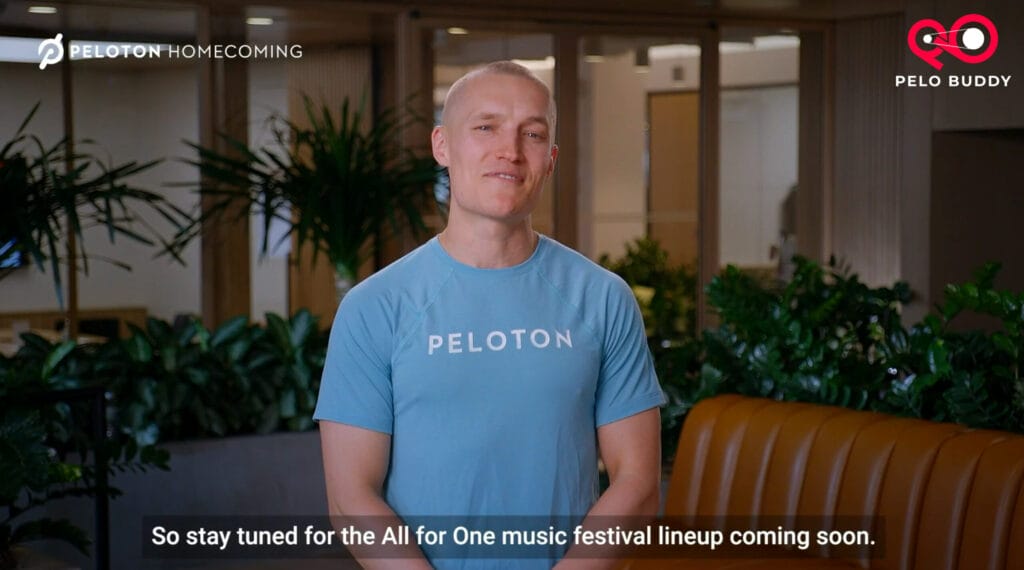 There was also information about the 2022 All for One planning shared during The Power of We panel with instructors Robin Arzón and Jess Sims. The panel discussed that All for One would be back "throughout the summer" – suggesting that unlike last year, the festival wouldn't unfold over three consecutive days. Perhaps it will take place throughout the month of August, for example.
This August timeline suggests that Peloton is waiting until their grand studio reopening to launch this year's All for One. After more than two years without in-person members, Peloton Studios New York (PSNY) and Peloton Studios London (PSL) have initiated a soft reopening period in June and July, in preparation for a grand reopening in August (though an exact date has not yet been officially announced). One thing to keep in mind about the reopening is that Peloton has said members will only be in studios Friday – Sunday.
Peloton has traditionally held All for One classes during the July 4th weekend – but those classes have evolved as Peloton has grown. In 2018 there was simply one All for One class that featured every cycling instructor, with each instructor teaching for one song during the 45 minute class. At that time, cycling was Peloton's only modality (aside from shorter strength and stretching content taught by cycling instructors). The 2018 All for One class is unfortunately no longer available on demand.
In 2019 All for One grew to include cycling, running, and yoga. There was one class for each modality taught by all instructors. Those classes are still available on demand if you're interested in taking them: you can find them in our All for One class list page.
In 2020 Peloton was forced to adapt their All for One classes. Instructors were not allowed to be in the studio together (plus Peloton had also opened the U.K. studio by now and had cycling instructors there as well), so Peloton had each instructor teaching one song alone, and added transitions between instructors. There were again cycling, running, and yoga classes, but Peloton also added a strength All for One for the first time. Cycling and strength modalities also included warm ups and cool downs taught by just one instructor. Of course, there were no members in the studios during this time. There were also two All for One cycling classes due to the growing number of instructors. The 2020 All for One classes are available on demand and can be accessed via our page.
In 2021 Peloton did away with the old format – much to the dismay of some members who enjoyed seeing all instructors in one class – and held their first ever All for One music festival. The festival took place over three days and featured the music of 25 artists. There were both live classes and a bunch of pre-recorded on demand drops that encored throughout the festival. The live classes were considered the "main stage" and would have classes across modalities happening at the same exact time. Members earned a special badge for taking any All for One class.
In 2022, "All for One" has almost always been mentioned in conjunction with "music festival" – indicating that Peloton plans to continue the music festival format moving forward. In fact, in The Power of We Homecoming panel, Robin acknowledged that the instructor team is now far too large for the original All for One format.
Peloton has not shared any information about 2022 All for One since Homecoming and we will be monitoring for any new details throughout the summer.
Have you participated in previous Peloton All for One programming? If so, share your thoughts in the comments!
---
Want to be sure to never miss any Peloton news? Sign up for our newsletter and get all the latest Peloton updates & Peloton rumors sent directly to your inbox.