Peloton instructor Ash Pryor recently appeared at a Peloton x YMCA Adult Day Camp event in Chicago. Special thanks to #DrKeithAAW for sharing his experience at the event.
The event took place on Saturday, August 19 at the McCormick YMCA. The event description read:
To celebrate the launch of our new partnership with Peloton, we're co-hosting a special, one-day-only Adult Day Camp event on Saturday, August 19, at McCormick YMCA.
You're invited to stop by between 10 a.m. and 3 p.m. for fitness, food, and festivity — including fitness classes and activities led by YMCA and Peloton instructors; arts & crafts and day-camp activities; a panel discussion featuring Peloton instructor Ash Pryor; and so much more!
Attendees were a mix of Peloton members and non-Peloton YMCA members. As a line formed outside the event, Ash came out to talk to folks as they waited. She made time for everyone more than just the standard "hello" – she asked questions and really made an effort to get to know people.
Upon entry, attendees had to sign in and were given a complimentary red YMCA Peloton water bottle.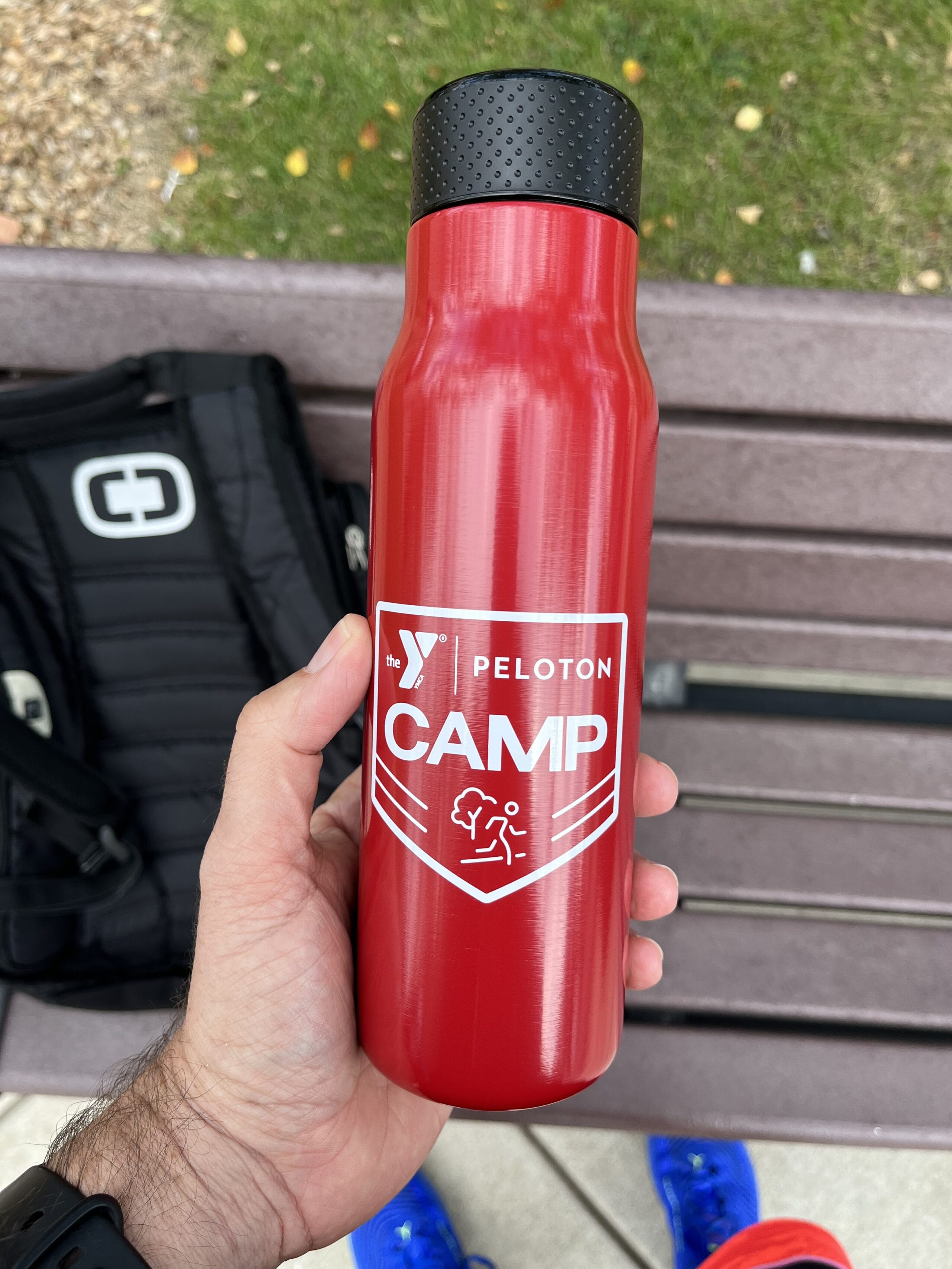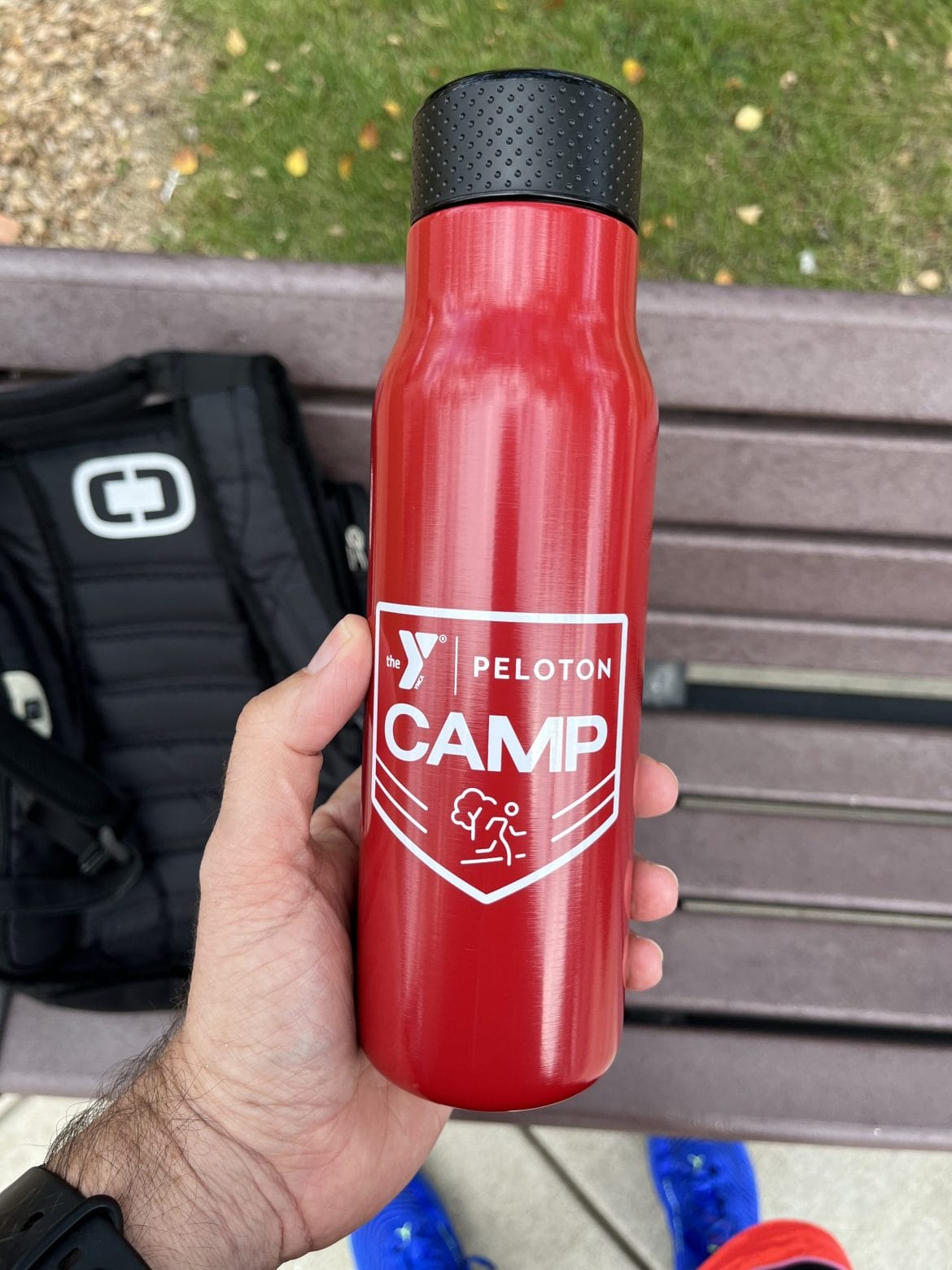 There was a small stage set up outside the YMCA, which is where the morning stretch and HIIT classes took place. Ash led a 15 minute stretch, which was reportedly fantastic even though it started raining! Afterwards Ash went around to meet everyone in attendance.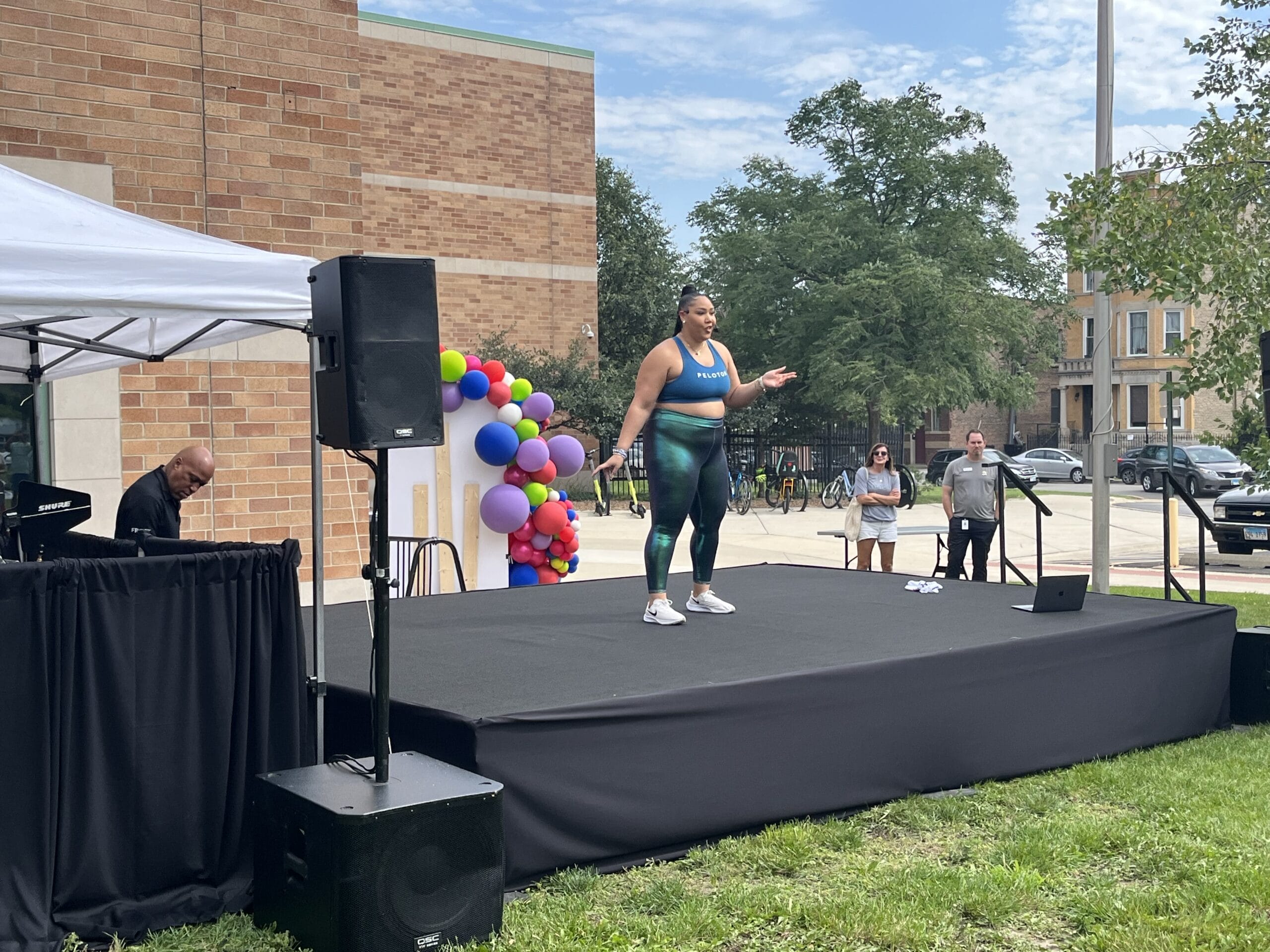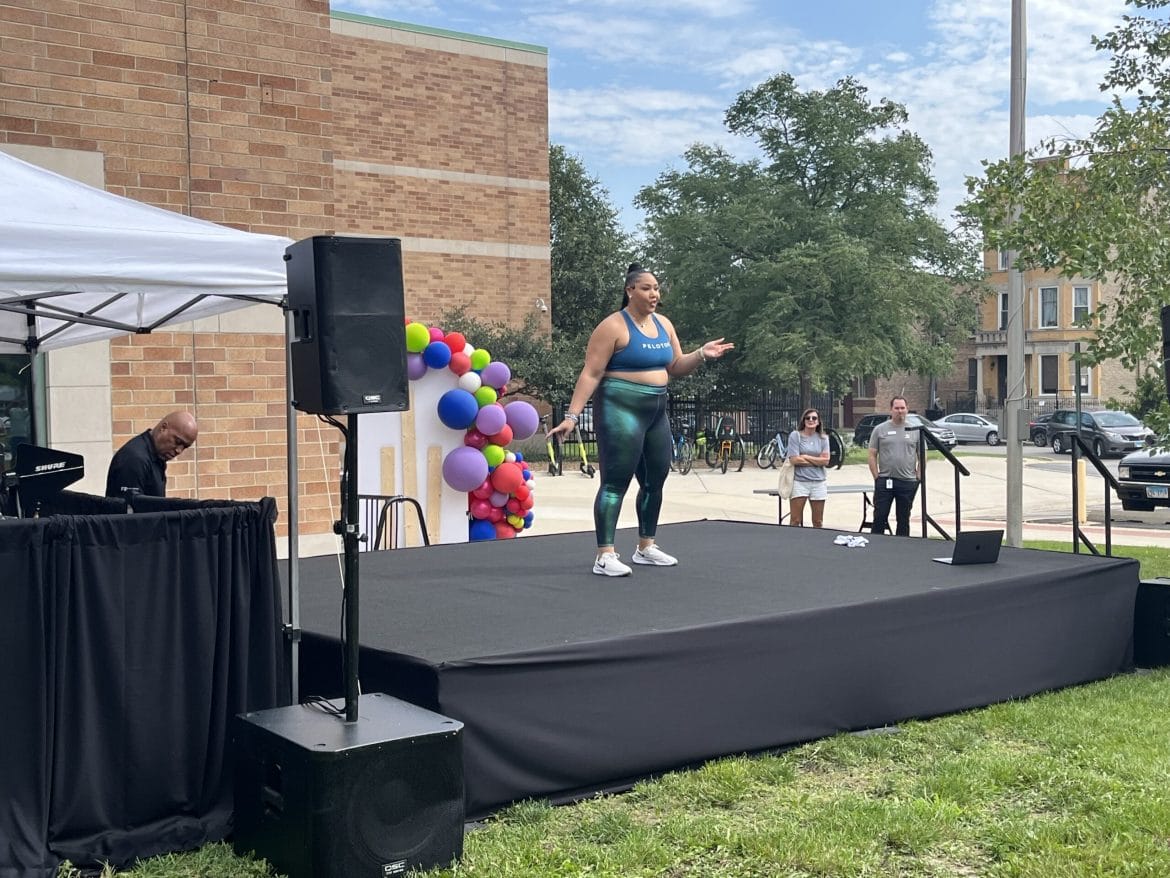 Next, a YMCA instructor led attendees through a HIIT workout. It ran slightly long, but it was a great workout. The instructor was Becky Neal, a mom of five who recently became the Director of Sports and Fitness for the YMCA of Metro Chicago. Becky plugged the Peloton Bikes that are now available at select YMCA Chicago locations.
During the workouts there were tables set up outside where attendees could make bracelets or tie-dye Peloton YMCA Adult Day Camp shirts.
Following the conclusion of the HIIT class participants returned inside for a lunch catered by Irazu, a local Costa Rican restaurant.
During the lunch there was a panel featuring Ash along with Dorri C. McWhorter, the President and CEO of YMCA Metropolitan Chicago. Dorri also participated in the stretch and HIIT workouts, and is also a Peloton member. Topics included the recently announced Peloton and YMCA Metropolitan Chicago partnership; the idea that fitness is supposed to be fun (a goal of both Peloton and the YMCA); and that it is not selfish to make time for yourself and fitness.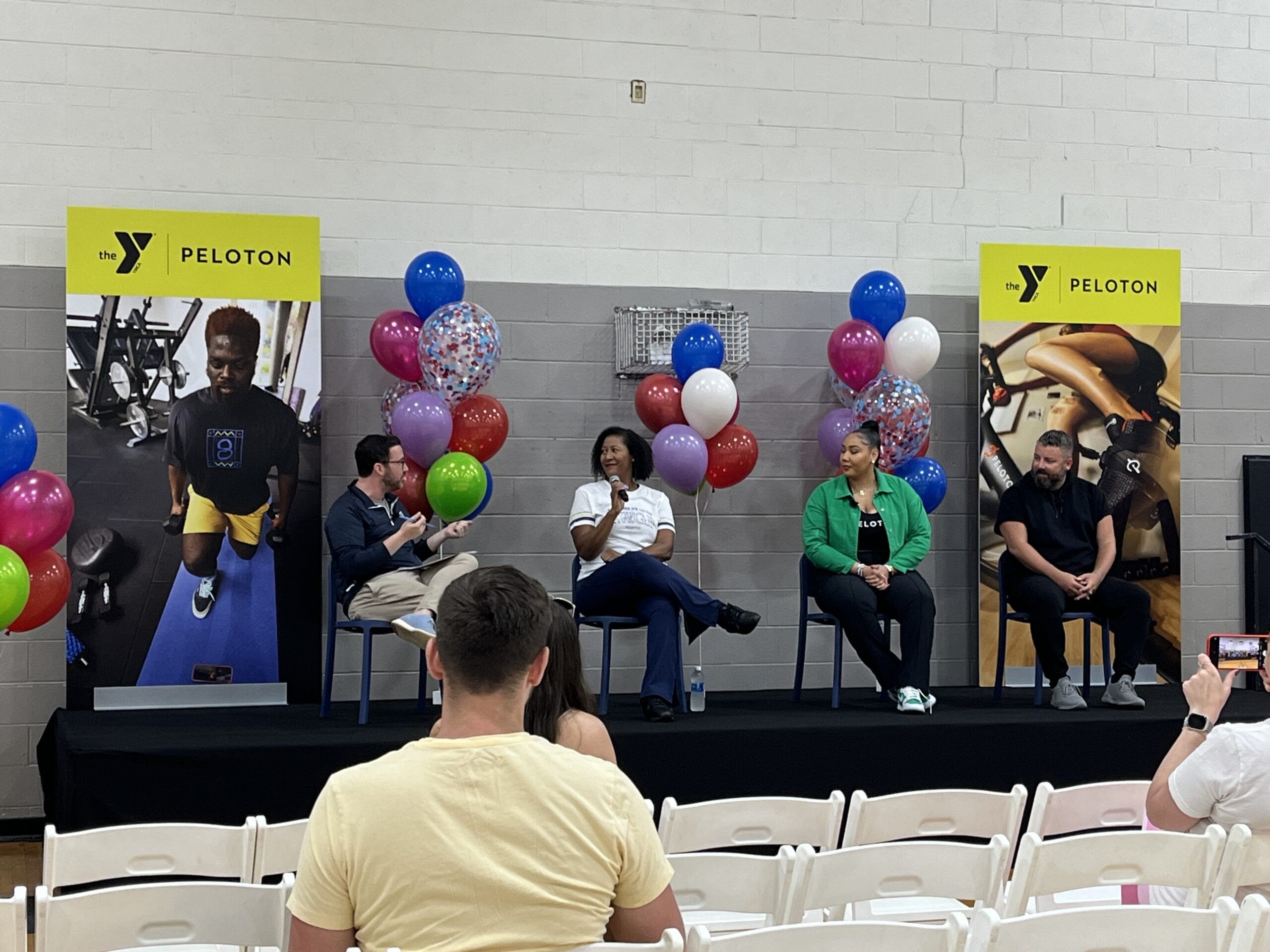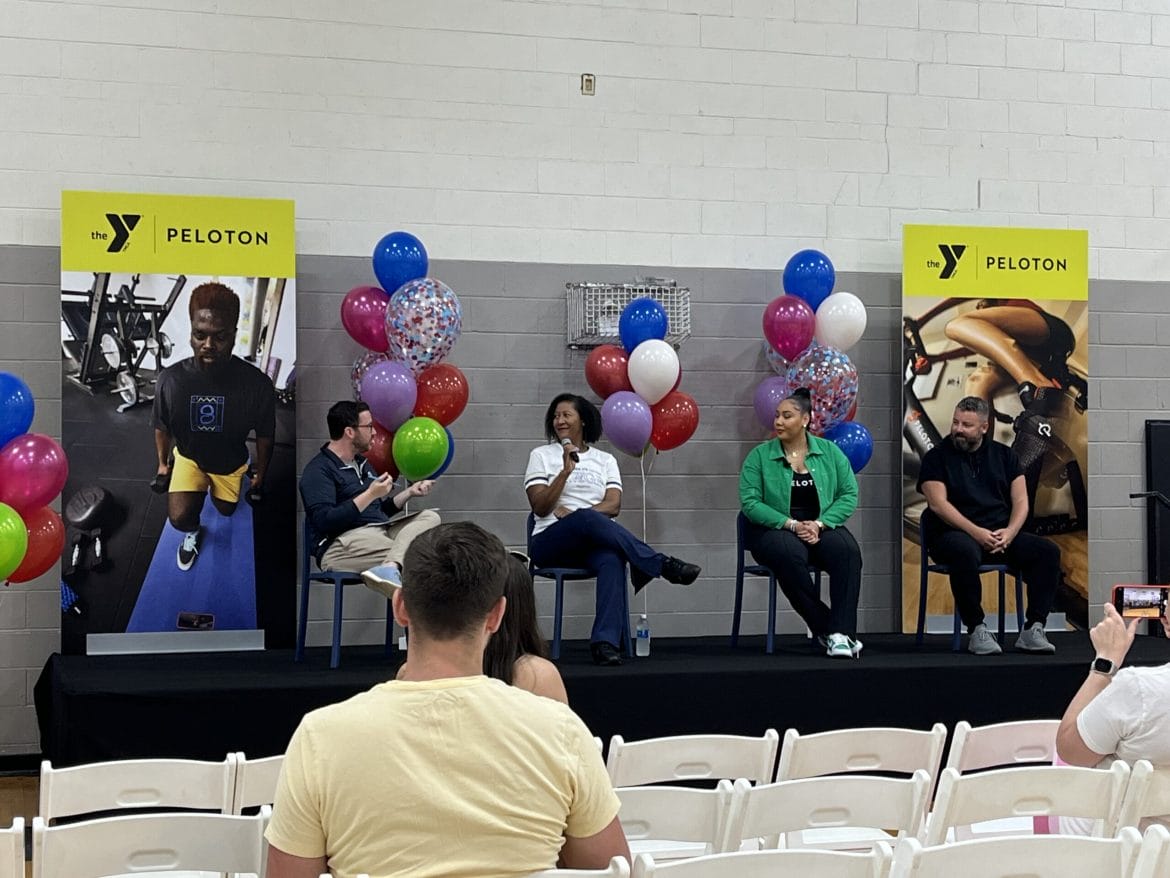 Interestingly, Ash shared that she loves strength training and noted that she doesn't teach strength "yet." A hint for what might be to come?
After the lunch panel concluded, attendees moved on to more day camp activities. At 2:00 p.m. Ash led a walk on the Bloomingdale Trail/606, an 8-year-old train that used to be train tracks. Ash wore a headset mic and also played music through a speaker. The walk lasted for 25 minutes and Ash and attendees chatted about everything from Beyoncé, to Midwest colleges, to body image. There was plenty of cold water and gatorade available, as well as some frozen treats.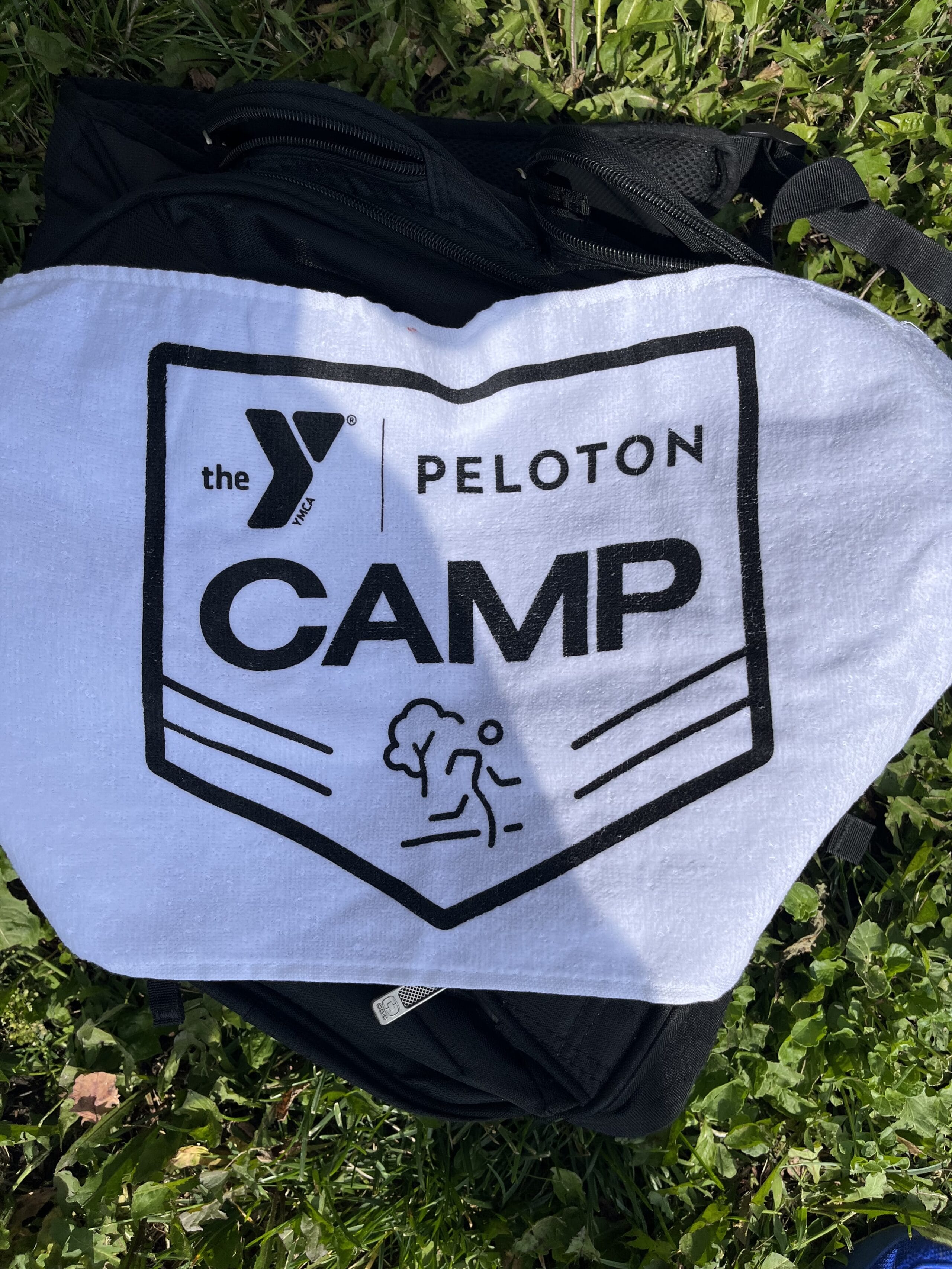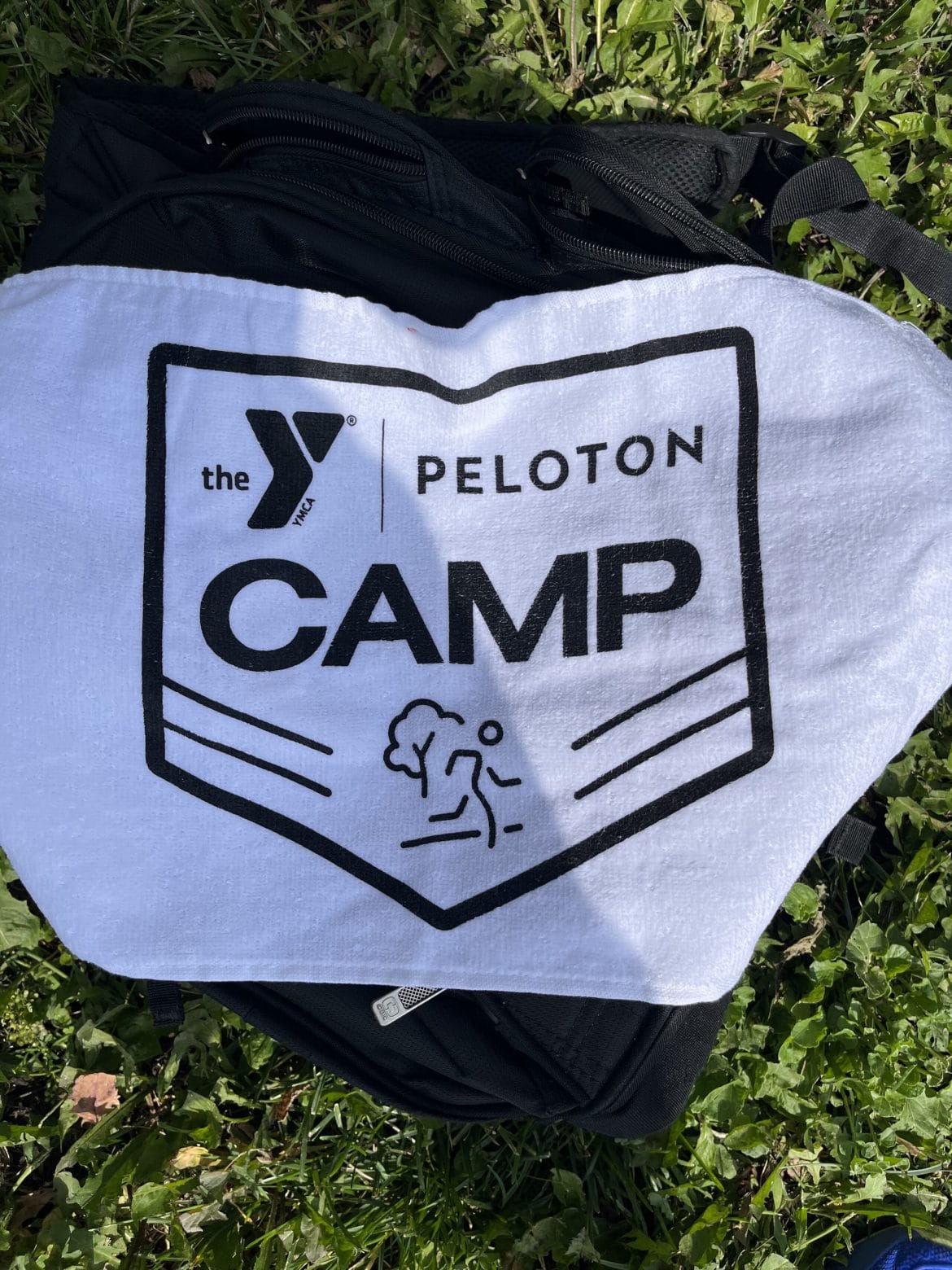 After the walk, the group posed for a photo. In addition to a more traditional picture, they also took some fun photos, including Ash squatting one of the attendees! If you haven't seen videos of Ash squatting, deadlift-ing, or rowing (literally) her fellow Peloton instructors, check out her Instagram. Insanely impressive doesn't even begin to cover it!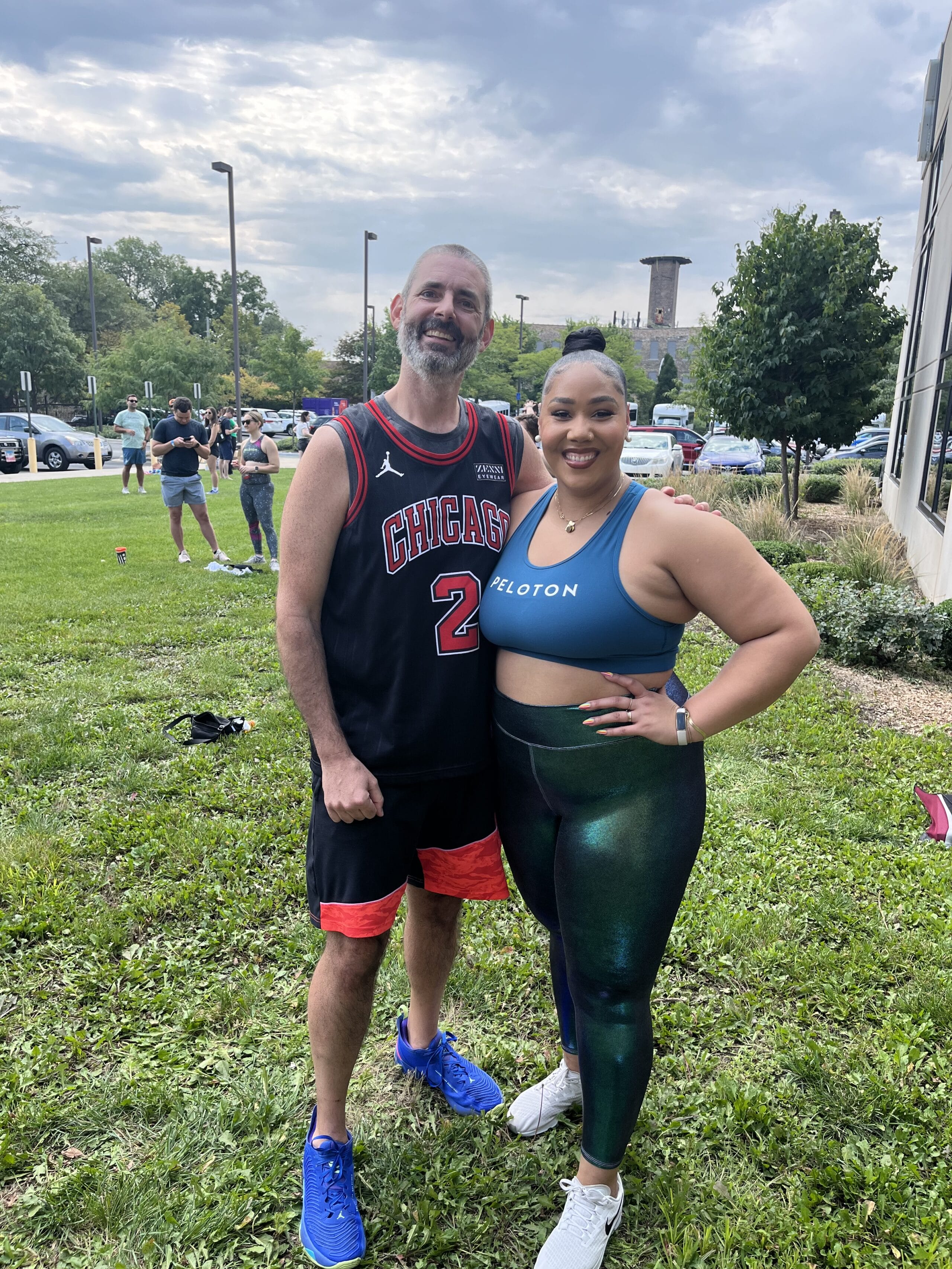 Overall the event was well-organized experience. Ash took time to speak with everyone who attended, and members appreciated the opportunity to connect with one another in-person.
This event was first announced in conjunction with the new collaboration between Peloton and YMCA Chicago. As part of the partnership, select YMCA locations throughout the Chicago metropolitan area will house Peloton equipment and provide access to Peloton content.
---
Want to be sure to never miss any Peloton news? Sign up for our newsletter and get all the latest Peloton updates & Peloton rumors sent directly to your inbox.