Peloton on Tour 2023 took place in Atlanta, Georgia this past weekend. Pelo Buddy has shared details about each event: Instructor Experience, Field Day, Activate Your Greatness Panel with Alex Toussaint, and the Outdoor Live Group Classes.
On Saturday, August 19 Peloton held a "Club Hosky" party. This event was retroactively added to the schedule last week after the initial itinerary had already been announced. It was free and did not require tickets. Since many members were unable to secure any Peloton on Tour Atlanta tickets – all events sold out within minutes – this was an opportunity for those who were not attending another event to participate.
The event was held from 12:00-2:00 p.m at the Alpharetta retail store. The location was utilized for photos as part of the outdoor live group classes until approximately 11:30 a.m., so a second line began forming for the Club Hosky event while the photos line was clearing out.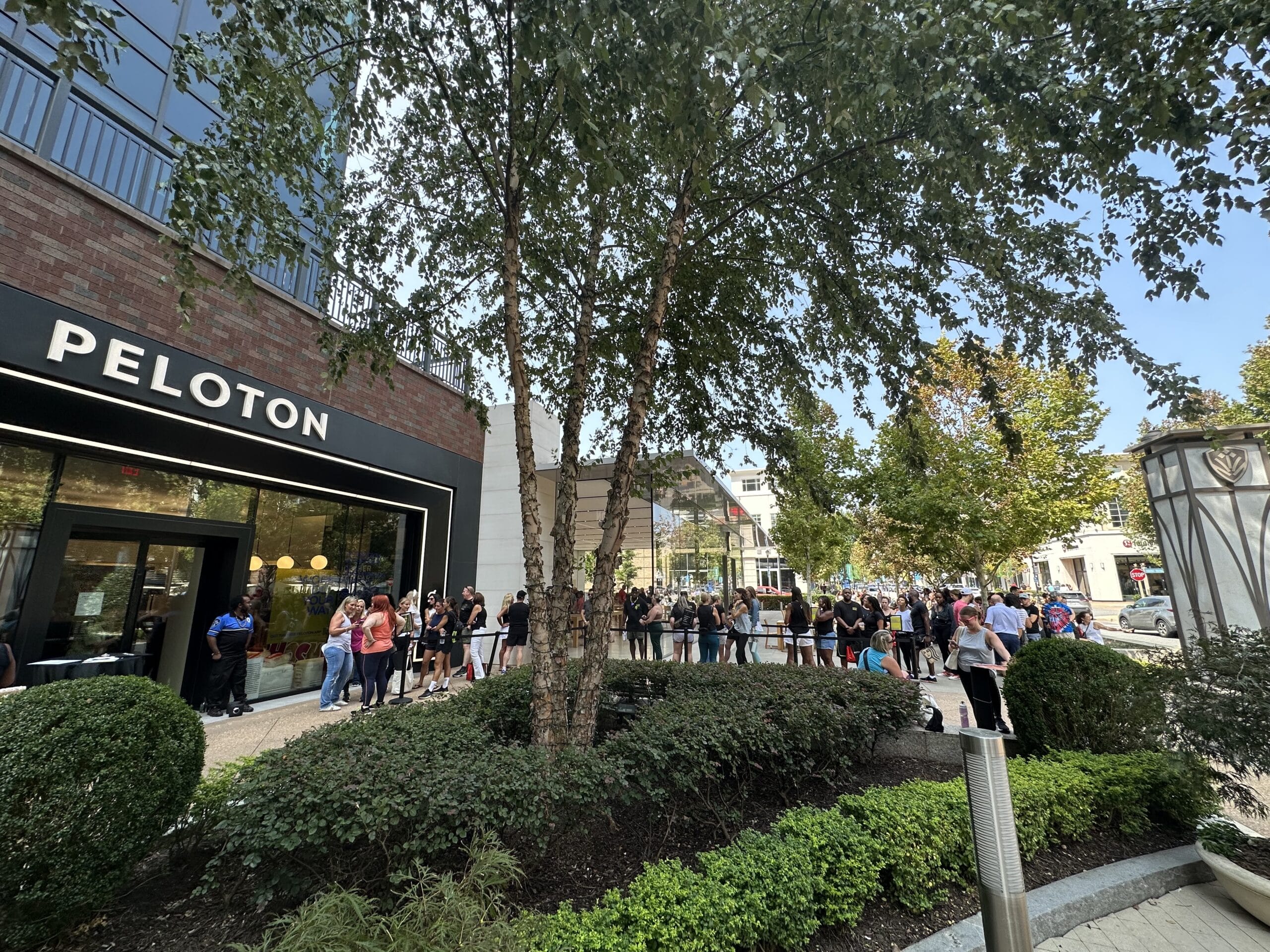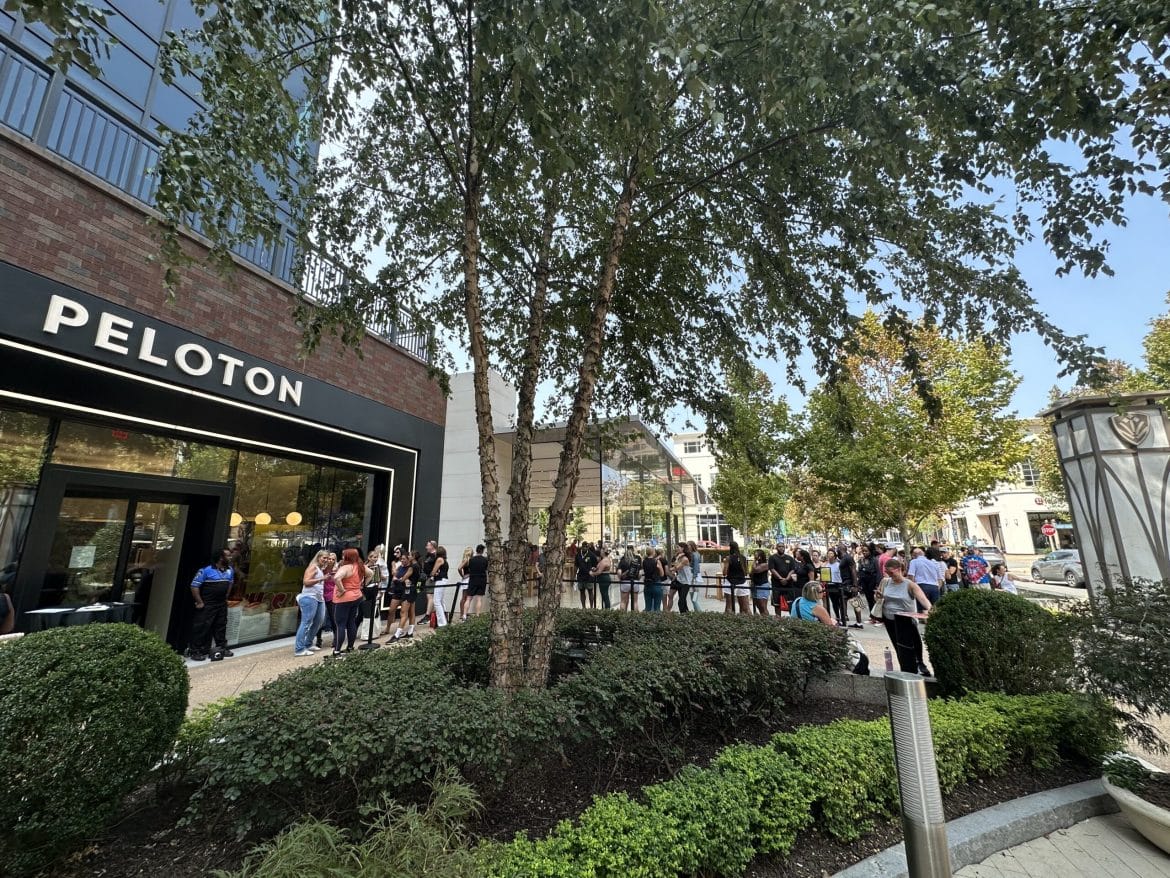 The doors officially opened for the event at 12:05 p.m. There were complimentary branded cupcakes, mocktails, and water available, as well as discounted Peloton Apparel. Peloton had advertised that members who brought a non-Peloton member with them would receive a free gift. This turned out to be a running belt and the original heart rate chest strap.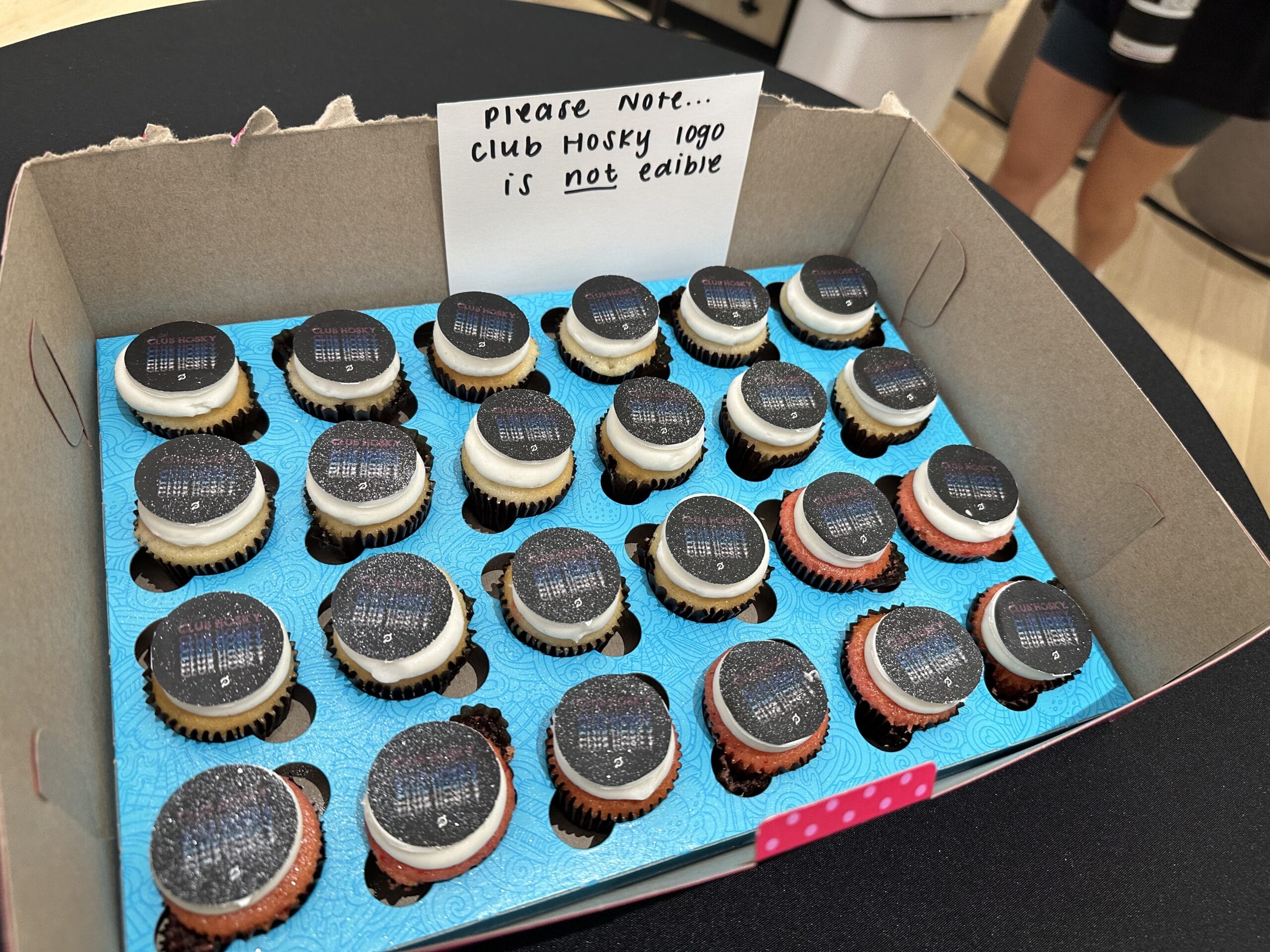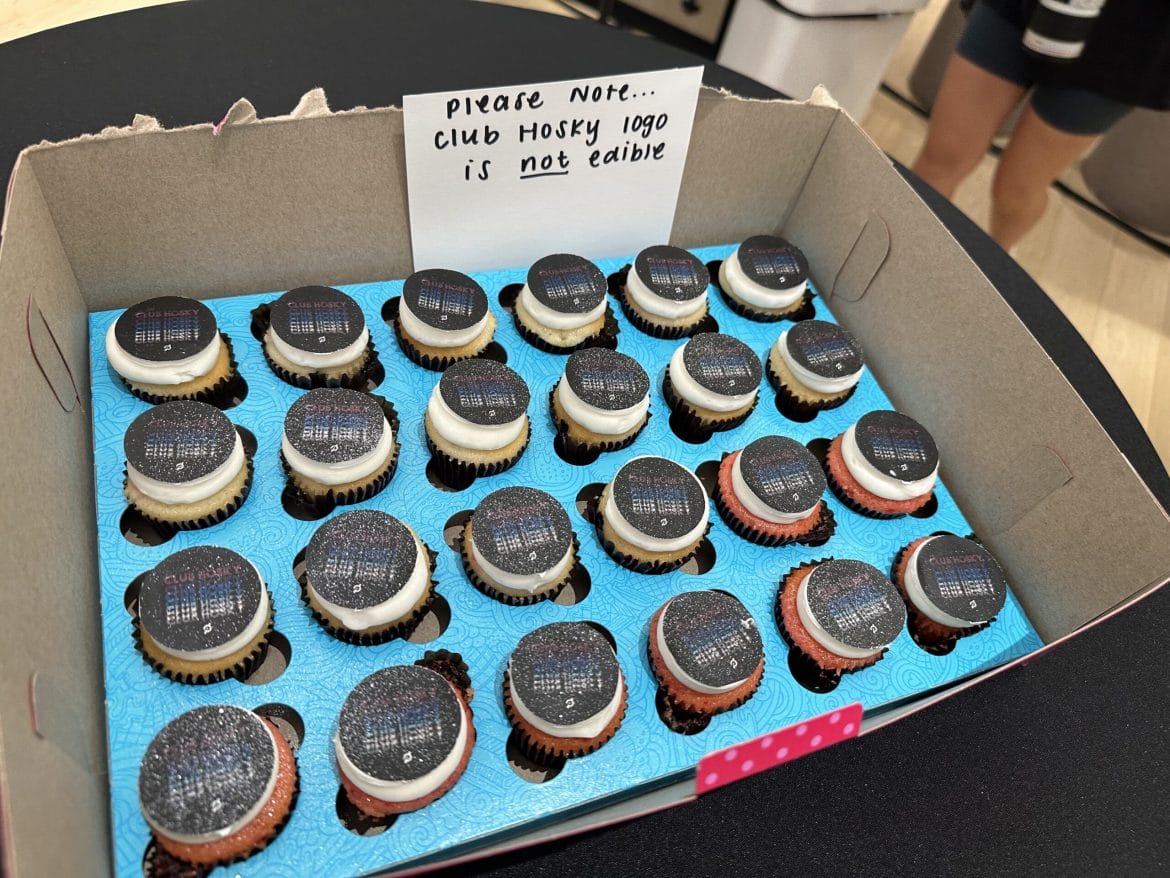 Instructor Jon Hosking arrived to the event around 12:10 p.m., welcoming everyone and walking around to greet people. About five minutes later he returned to the microphone and began introducing special guests: instructors Kirsten Ferguson, Alex Toussaint, and Matt Wilpers.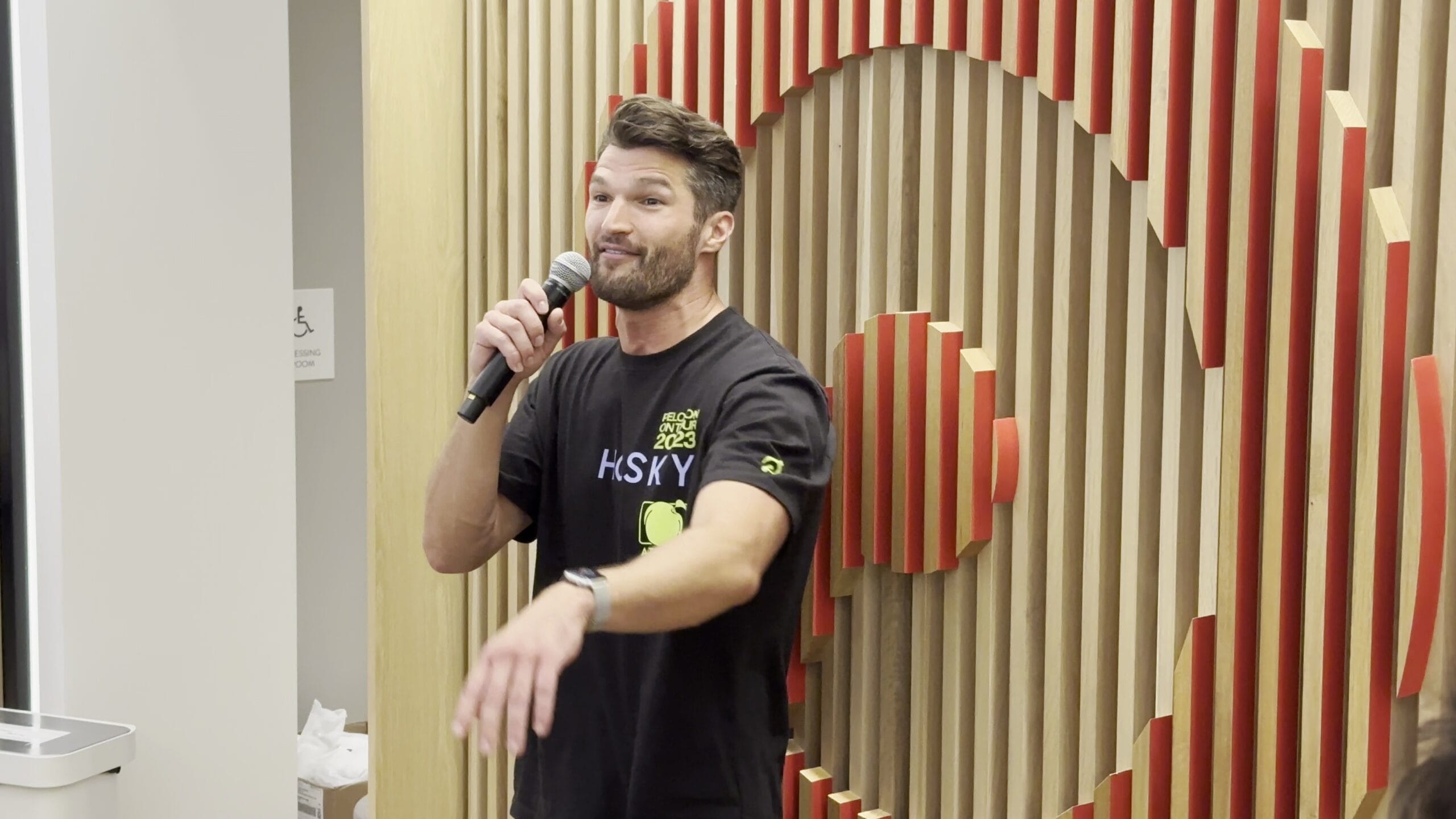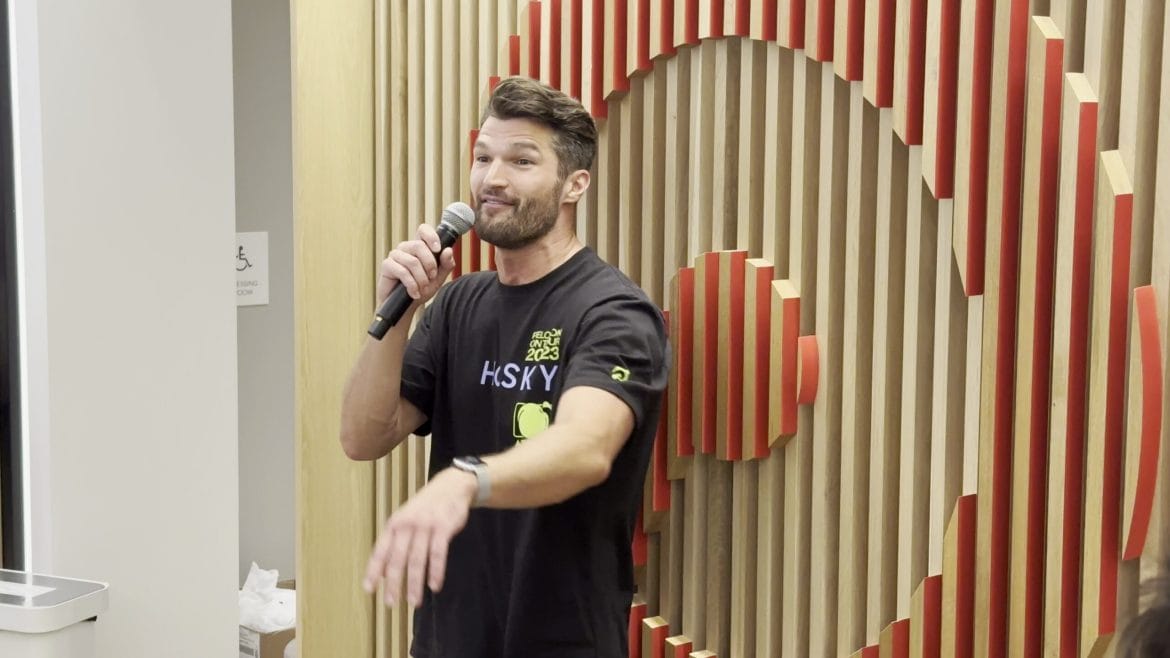 Members shared that at this point the event began to feel a little crowded; however the Peloton staff immediately jumped in and helped spread the instructors more evenly around the store. Alex and Kirsten temporarily went outside, while Matt and Jon stayed inside. This helped to spread out the crowd and relieve a bit of the claustrophobia.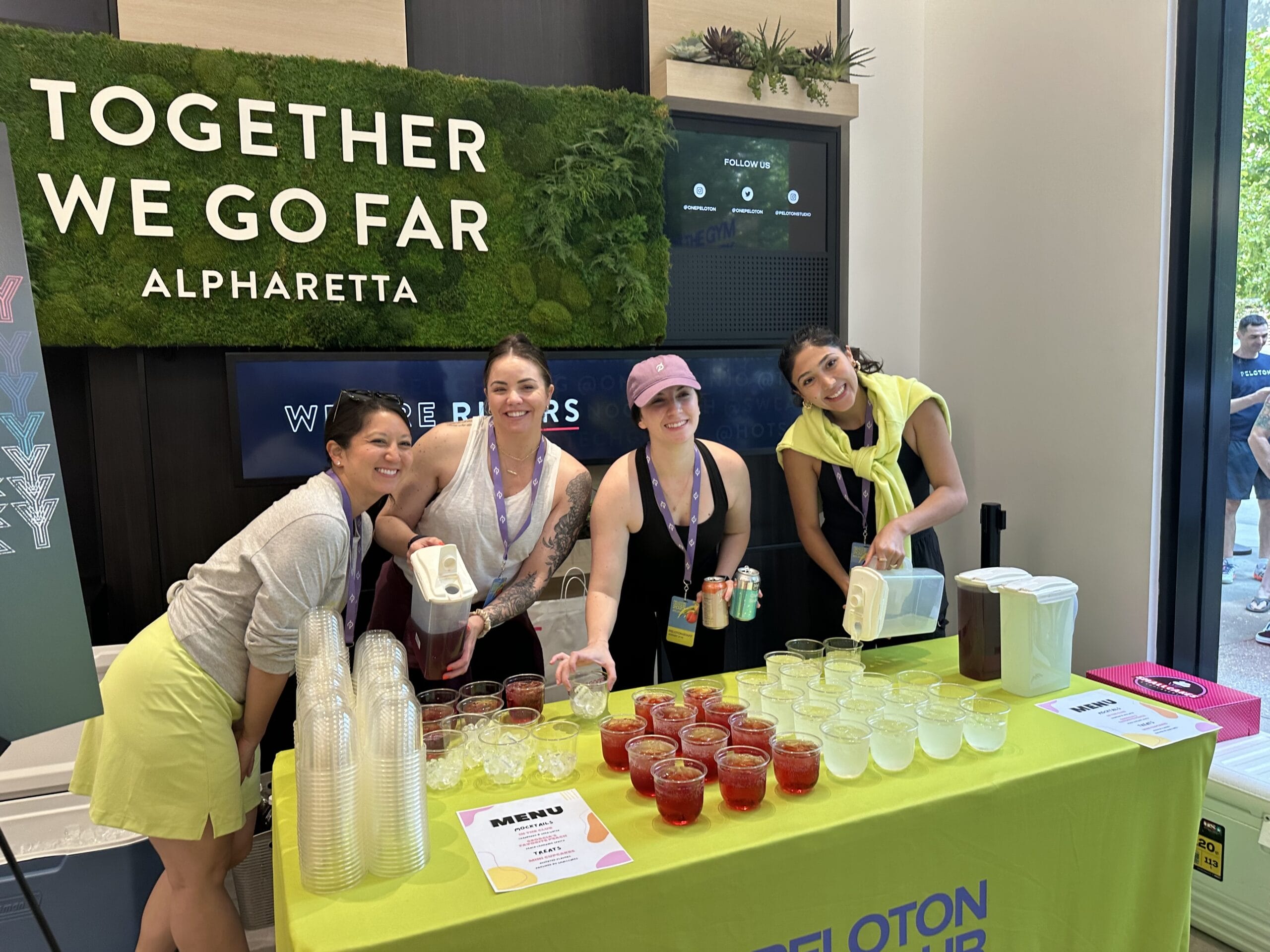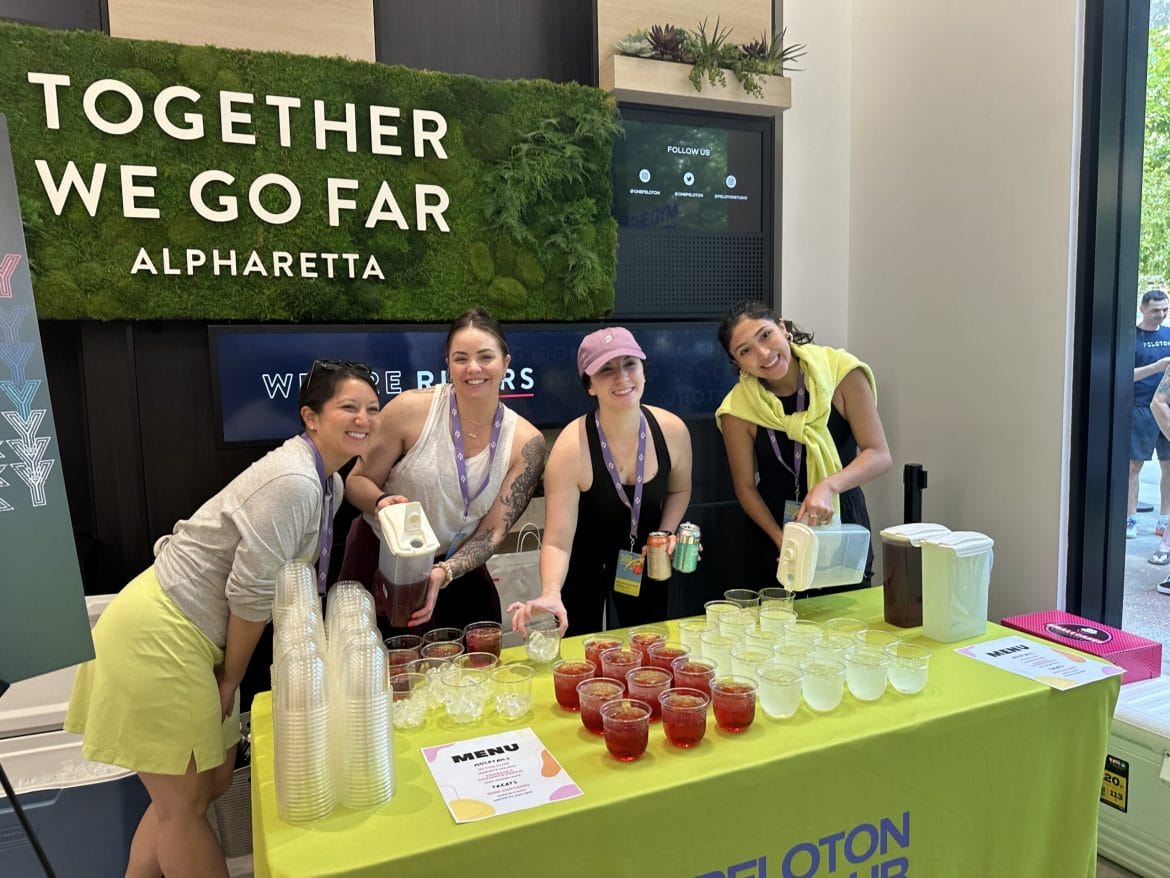 In addition, there was still a small line outside the store after the event started, so those waiting to enter had an opportunity to connect with a couple of the instructors. Members were able to move in and out of the store throughout the duration of the event.
Though there was music playing, the event was mostly members mingling with one another and waiting to say hello and take quick selfies with the instructors who were present.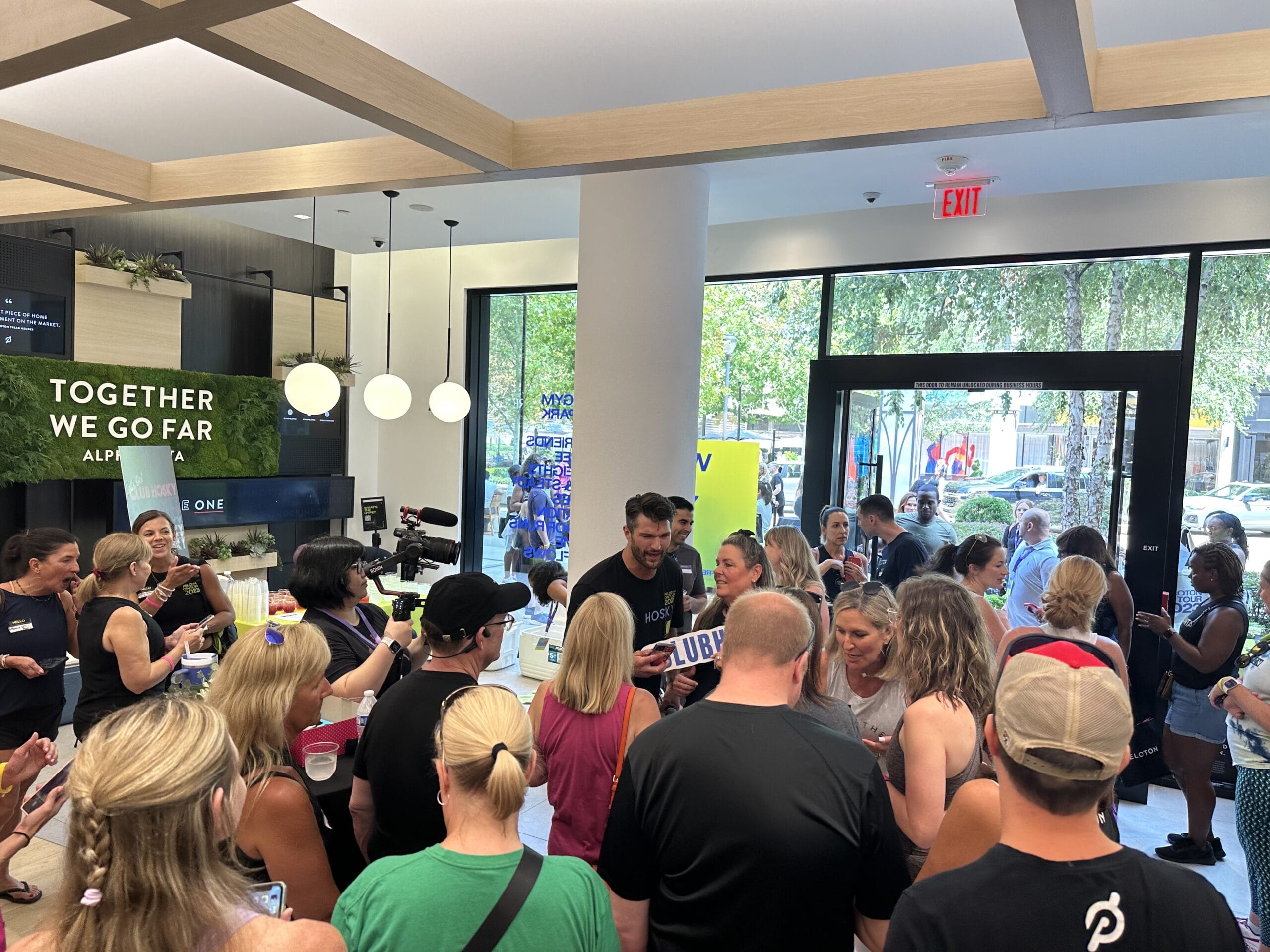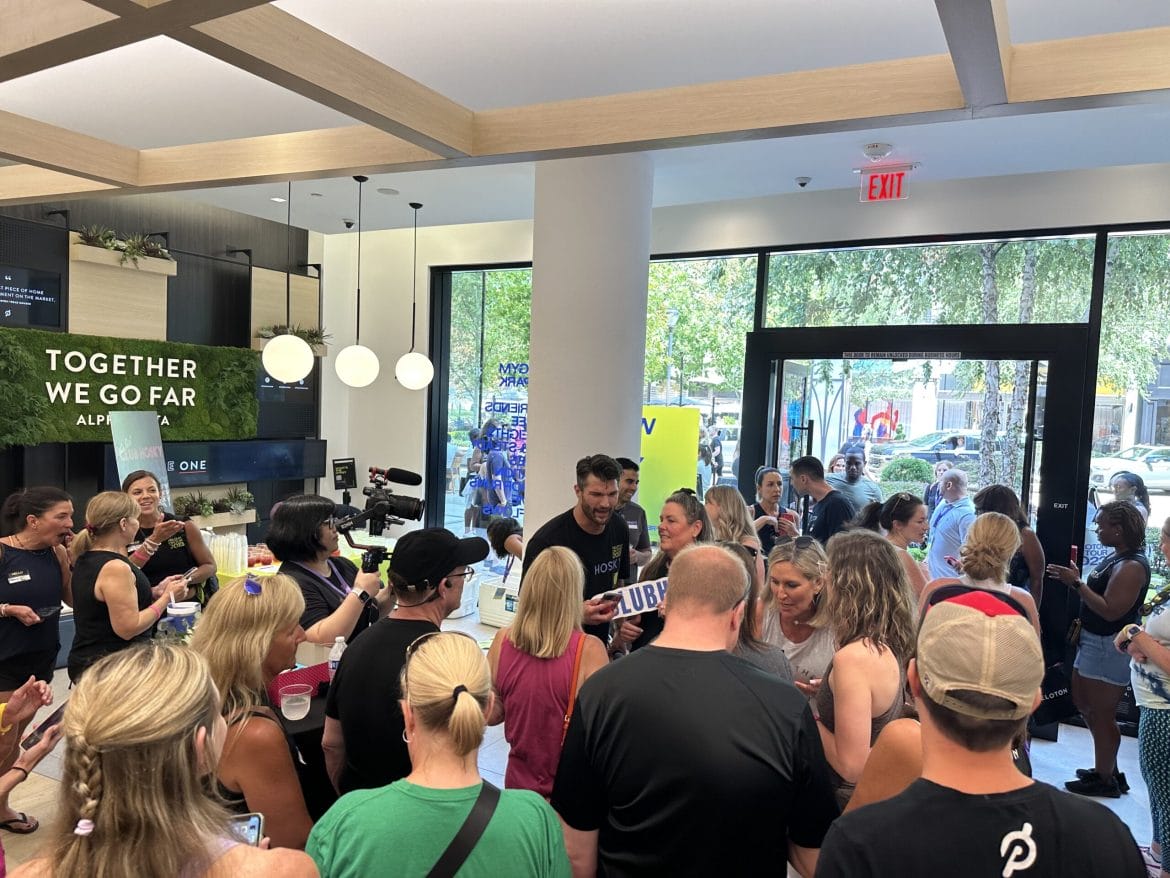 Although the event was originally billed as a dance party, it was more of a general meet & greet format. There were no official photo ops, stations, or anything of that nature.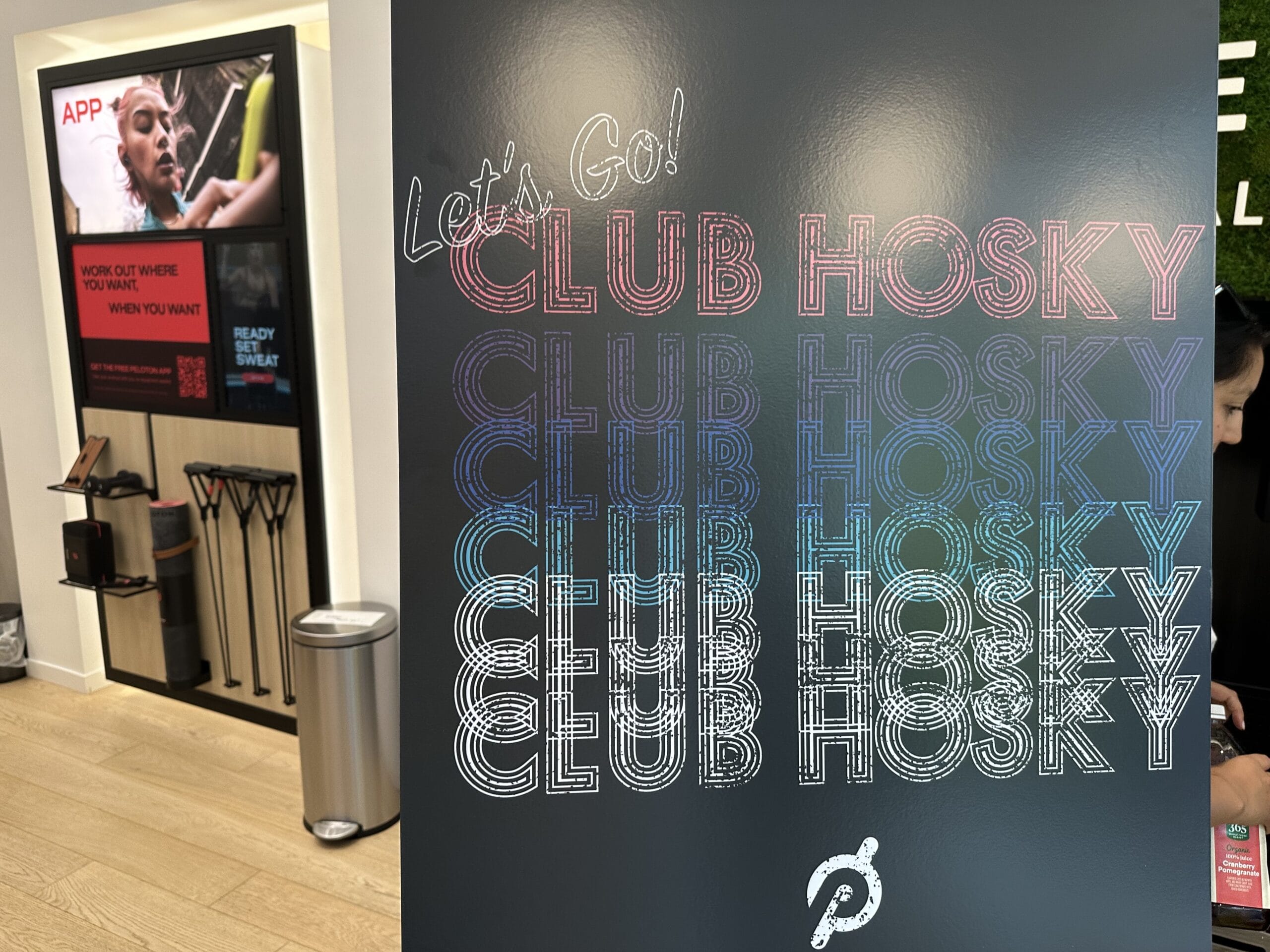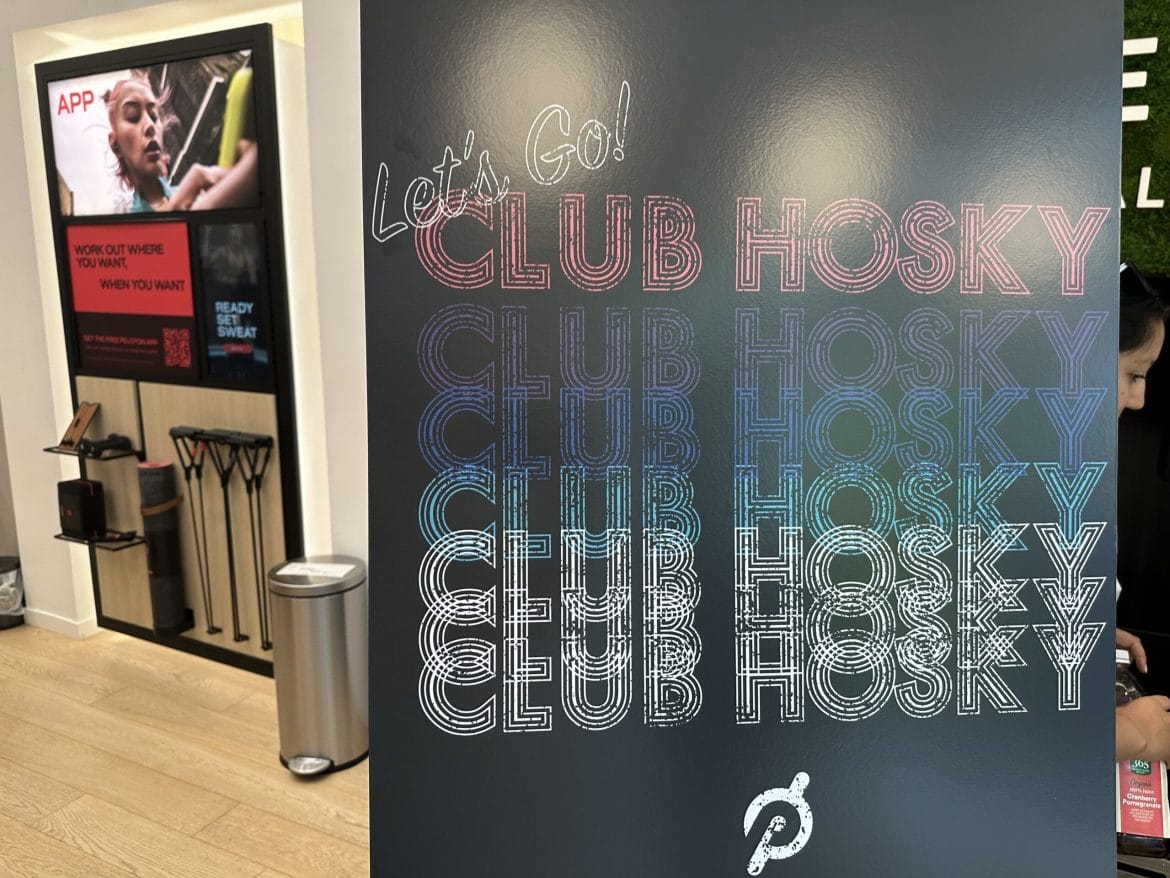 However, Jon and Kirsten did break things up with a dance interlude, which you can watch on the Pelo Buddy Youtube channel or below.
After about 15-30 minutes, a couple of the guest instructors began to exit. First Alex left, then Kirsten, followed by Matt. Around 1:00 p.m. Jon took the microphone again and thanked everyone for attending before continuing to mingle and greet guests.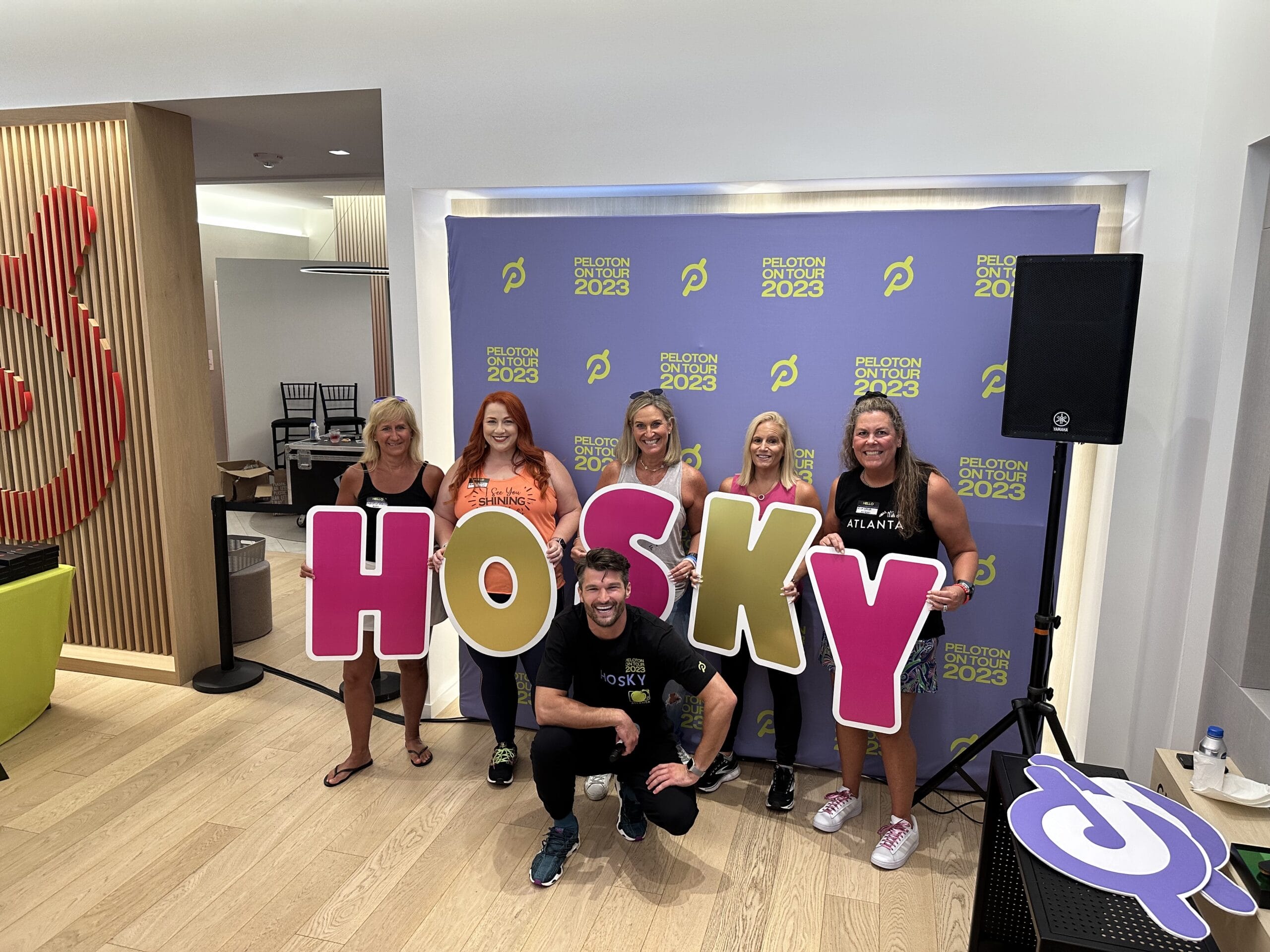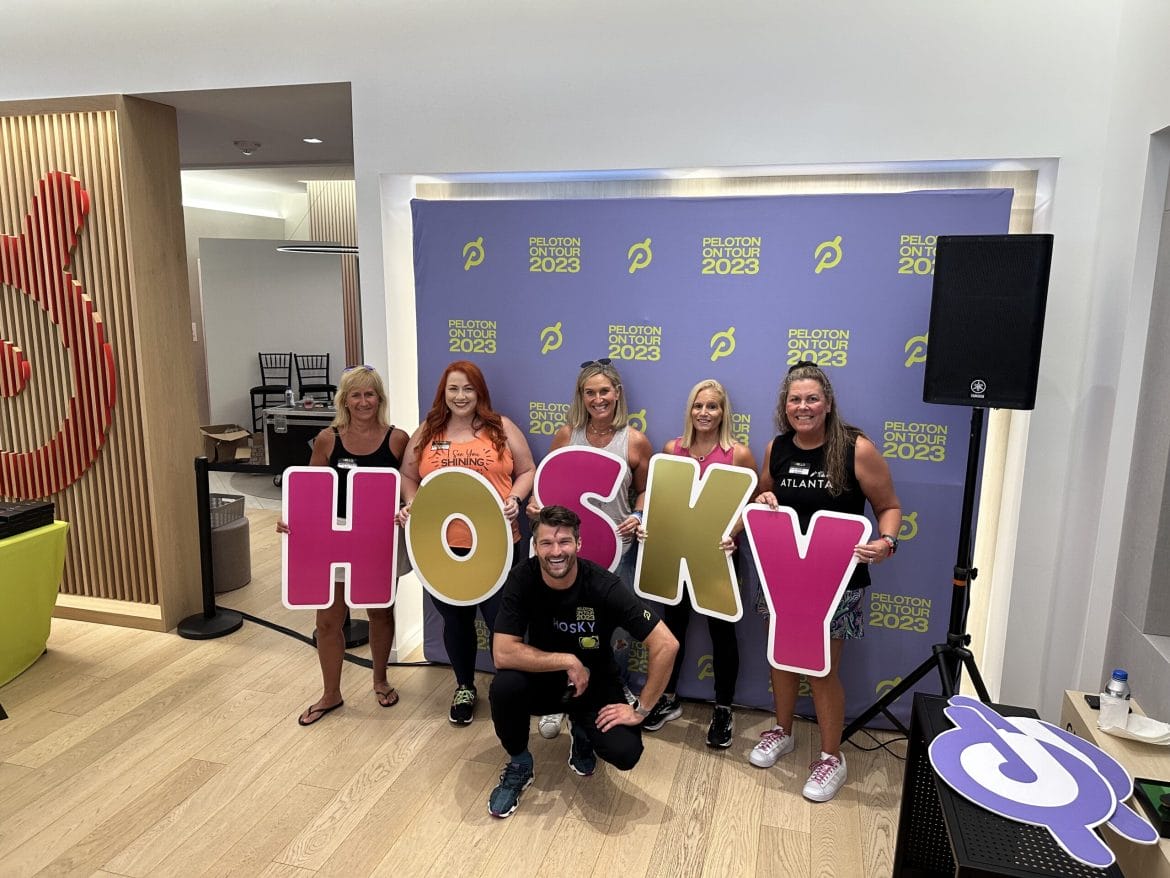 At 2:00 p.m. Jon spoke for a final time. He expressed gratitude to the local Atlanta team, as well as the Peloton Studios New York (PSNY) team who had flown in for the weekend. He then thanked everyone for attending, and the event concluded.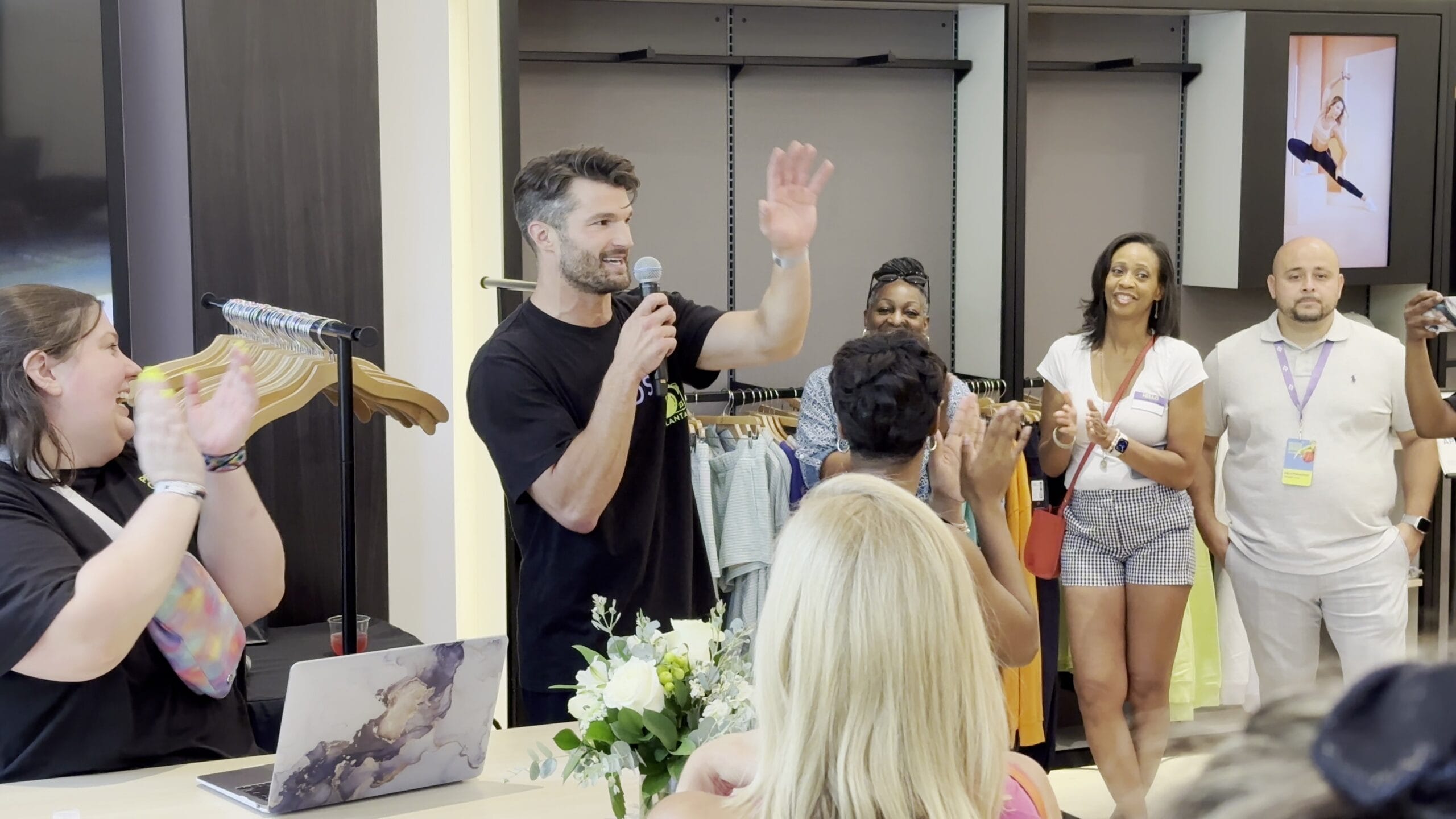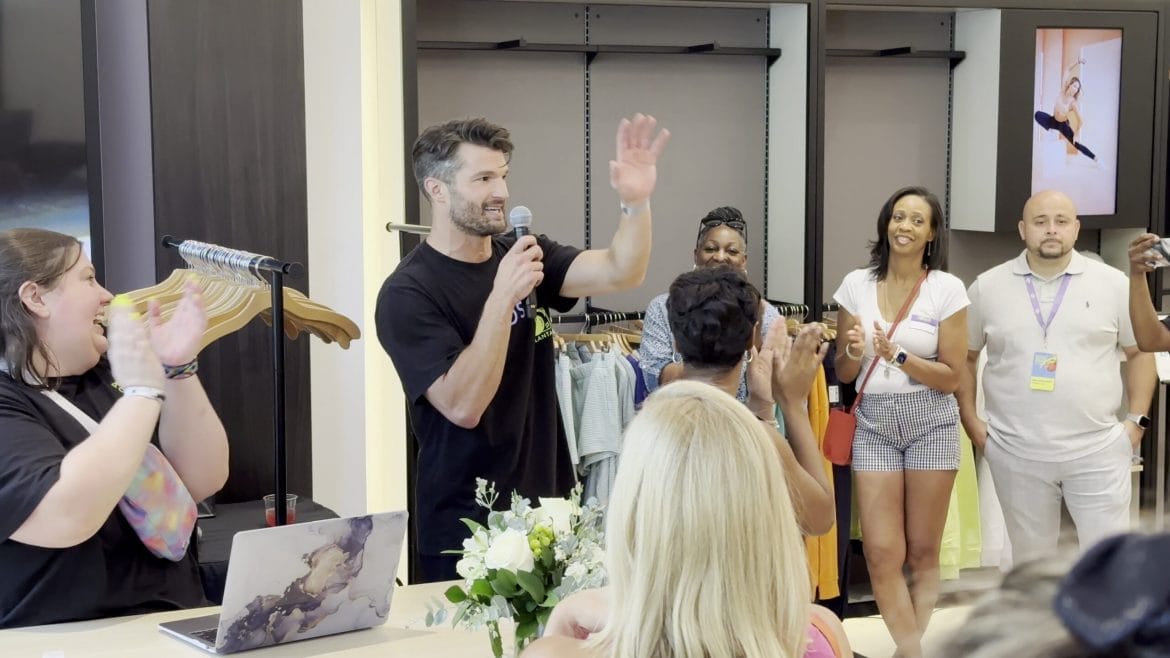 Although the store had a maximum capacity of about 100 people, everyone who wanted to attend the event was able to get in. No one was turned away; members may just have had to wait a little longer to enter the store depending on their arrival time. Leading up to the event members had expressed concern on social media that since this was the only free and non-ticketed event throughout the weekend, people could be turned away due to hundreds of people wanting to attend. However, when the doors opened at the start of the event, there were about 100 people waiting in line to enter.
Peloton on Tour 2023 was first announced at the beginning of the summer, and Los Angeles was the first stop on the itinerary. The Atlanta itinerary was announced on July 19. After Atlanta comes Chicago, Berlin, and London. If you're hoping to secure tickets in one of the next three cities, be sure to check out our guide on what you can expect.
We will continue to share details about the events at Peloton on Tour Atlanta as they unfold. Last up are the Leaderboard Awards, which took place on August 19th in the evening.
If you missed any of our recent articles about Peloton on Tour, you can catch up on all the action via the Pelo Buddy Homecoming page.
---
Want to be sure to never miss any Peloton news? Sign up for our newsletter and get all the latest Peloton updates & Peloton rumors sent directly to your inbox.