When Peloton announced their Champions Collection, arguably the biggest name associated with the collection was The World's Fastest Man – multiple time Olympic gold medalist Usain Bolt.
This week, Peloton is highlighting Usain a number of different ways. First, Usain Bolt recently rode live with Hannah Frankson. Usain was the first person ever featured with the new "Special Guest" leaderboard filter back in May – and he was back on it again last week.
Usain also recently shared his thoughts on working out with Peloton:
"After I retired from professional track and field, I wanted something to motivate me and keep me in shape," says Usain. "But I also prefer training in a group or community setting, and Peloton offers that." Less than a year into his retirement, Usain joined the Peloton community by way of his Peloton Bike, which instantly became his new training partner for the next chapter of his story. "Peloton is a community where people come together to work out from the comfort of their own homes," says Usain. "That's one of my favorite things about Peloton—is that it is so easy to train at home. If I'm training alone I can find something else to do or put it off, but working out with other people is really motivating."
Now, Peloton is releasing a special one week training program so you can "Train Like Usain Bolt". The program features custom-recorded classes from Becs Gentry, Adrian Williams, and Robin Arzón. The 13 classes take you through what a week of training like Usain Bolt would be like.
The program describes itself as a way to "Spend a week training with legendary sprinter and Peloton member, Usain Bolt. In this 1-week program curated alongside Bolt, you'll build the strength needed to take on the track and run with the best."
You can find the entire class listing for the program here. A similar program was released last month with Allyson Felix – you can find that program here. A full list of Peloton's programs are available here.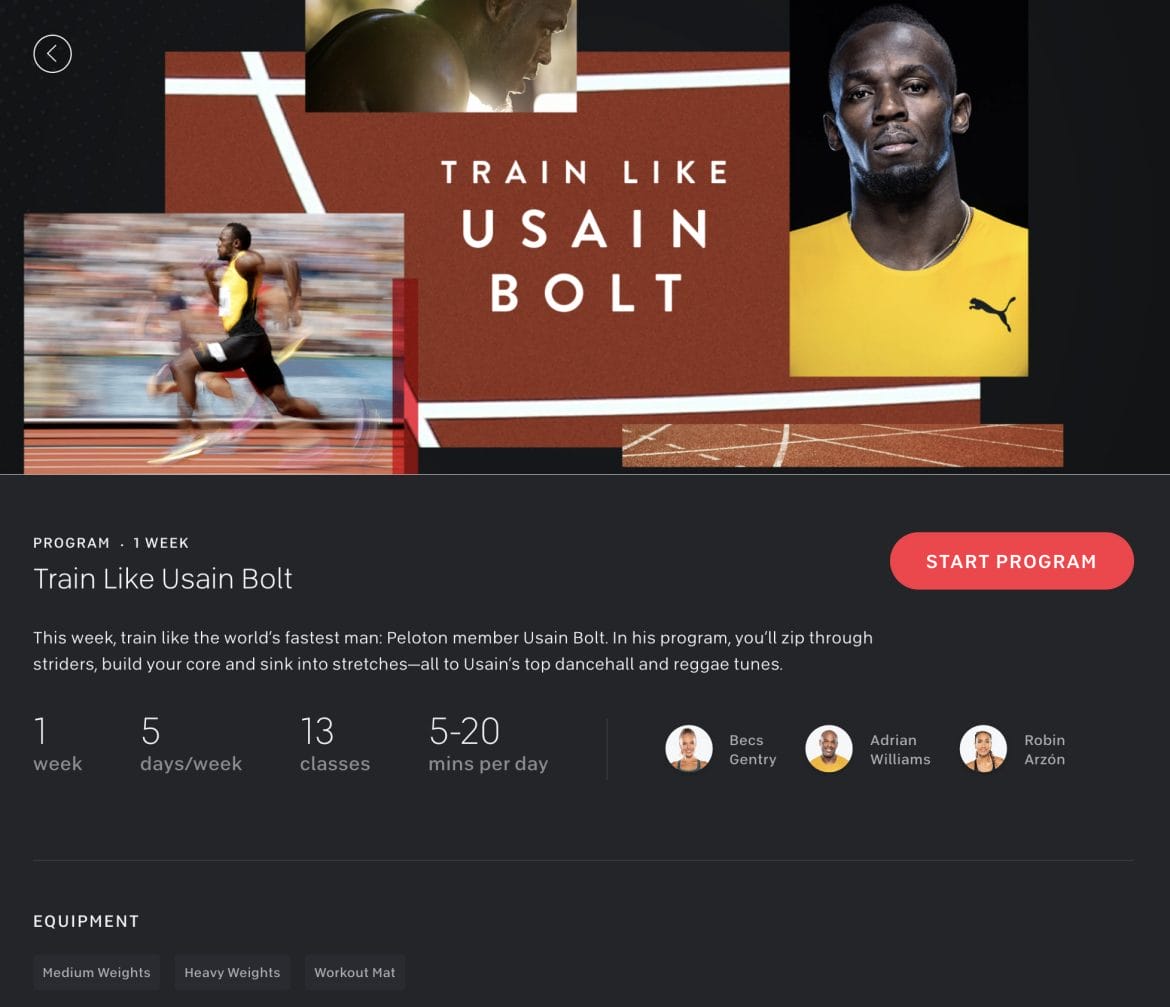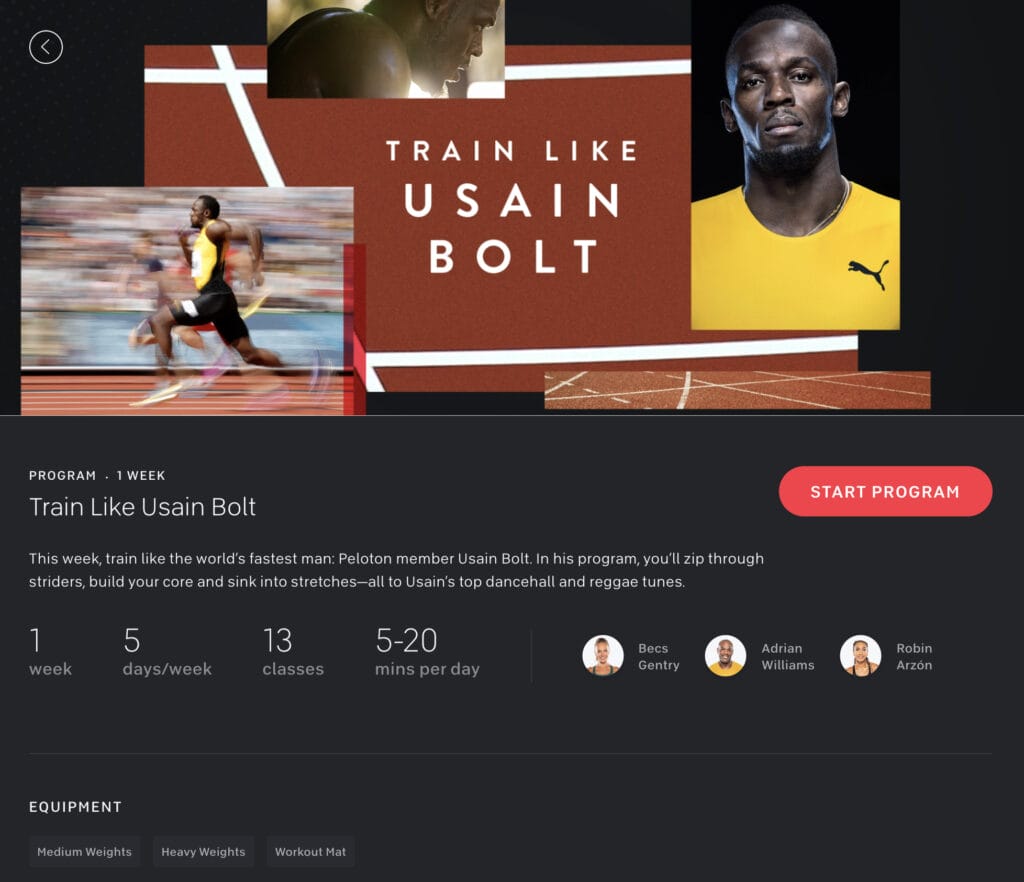 ---
Want to be sure to never miss any Peloton news? Sign up for our newsletter and get all the latest Peloton updates & Peloton rumors sent directly to your inbox.