Peloton has introduced the "skip intro" feature to the Peloton Row. The feature was unavailable at the product's launch but has been rolling out over this past week.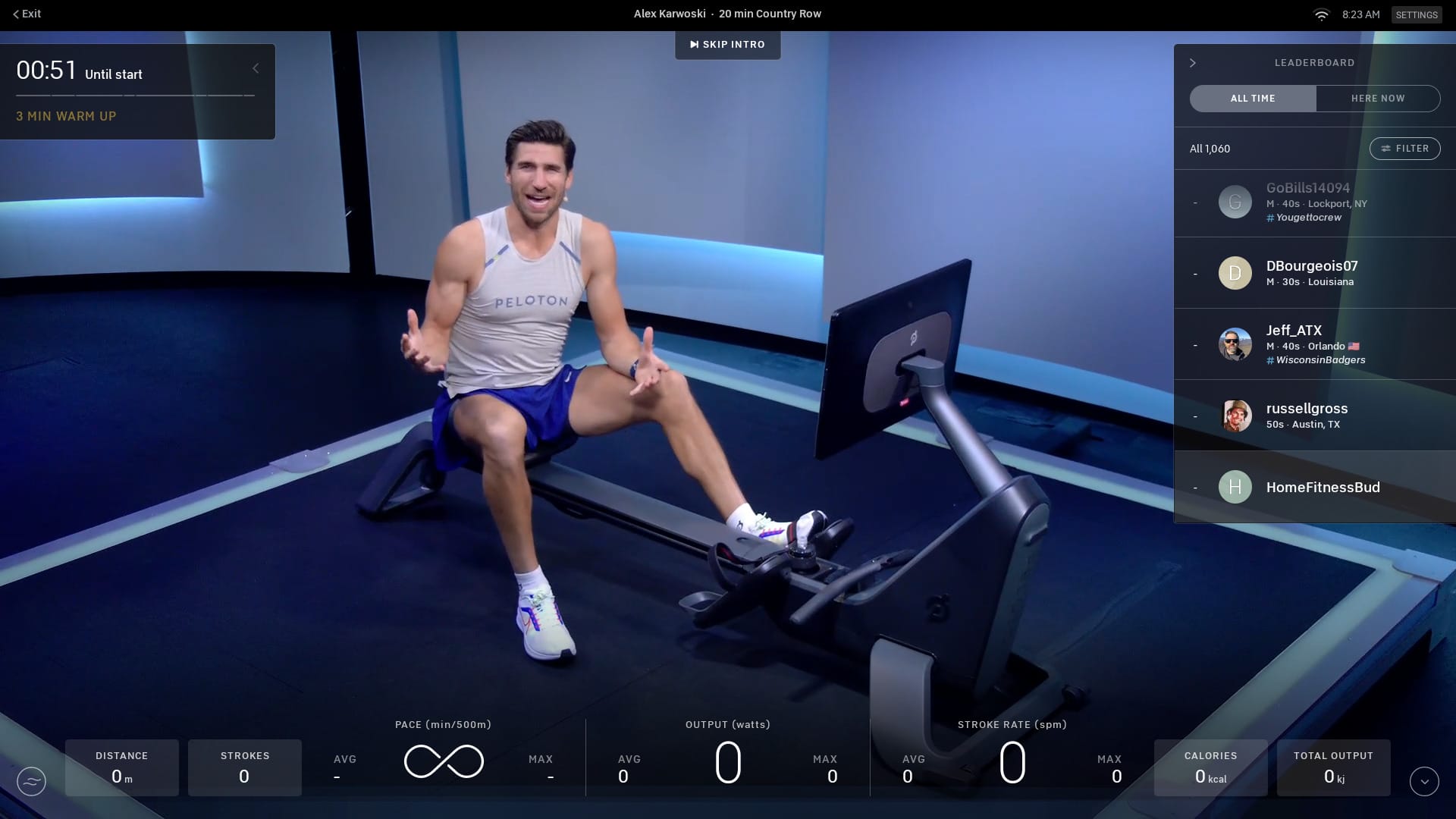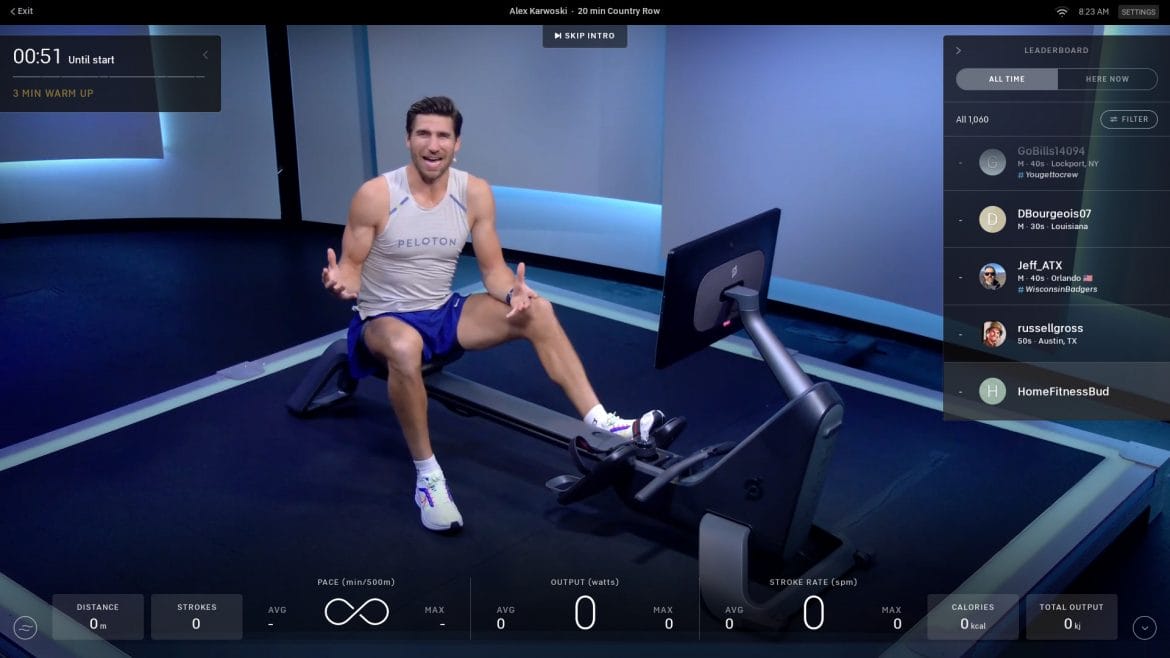 The "skip intro" button allows users to bypass the majority of the minute-long introduction found in most Peloton classes (sometimes the intro section is shorter depending on the class length or type, such as Roll Call classes or Bike Bootcamp). A frequent member request for a number of years, the feature was first added back in 2020 and made its way to all Peloton platforms over time.
On the Peloton Row the feature is only available for newer classes – specifically those added on or since November 18, 2022. This means that at the time of publishing there are only eight classes with the "skip intro" button functionality.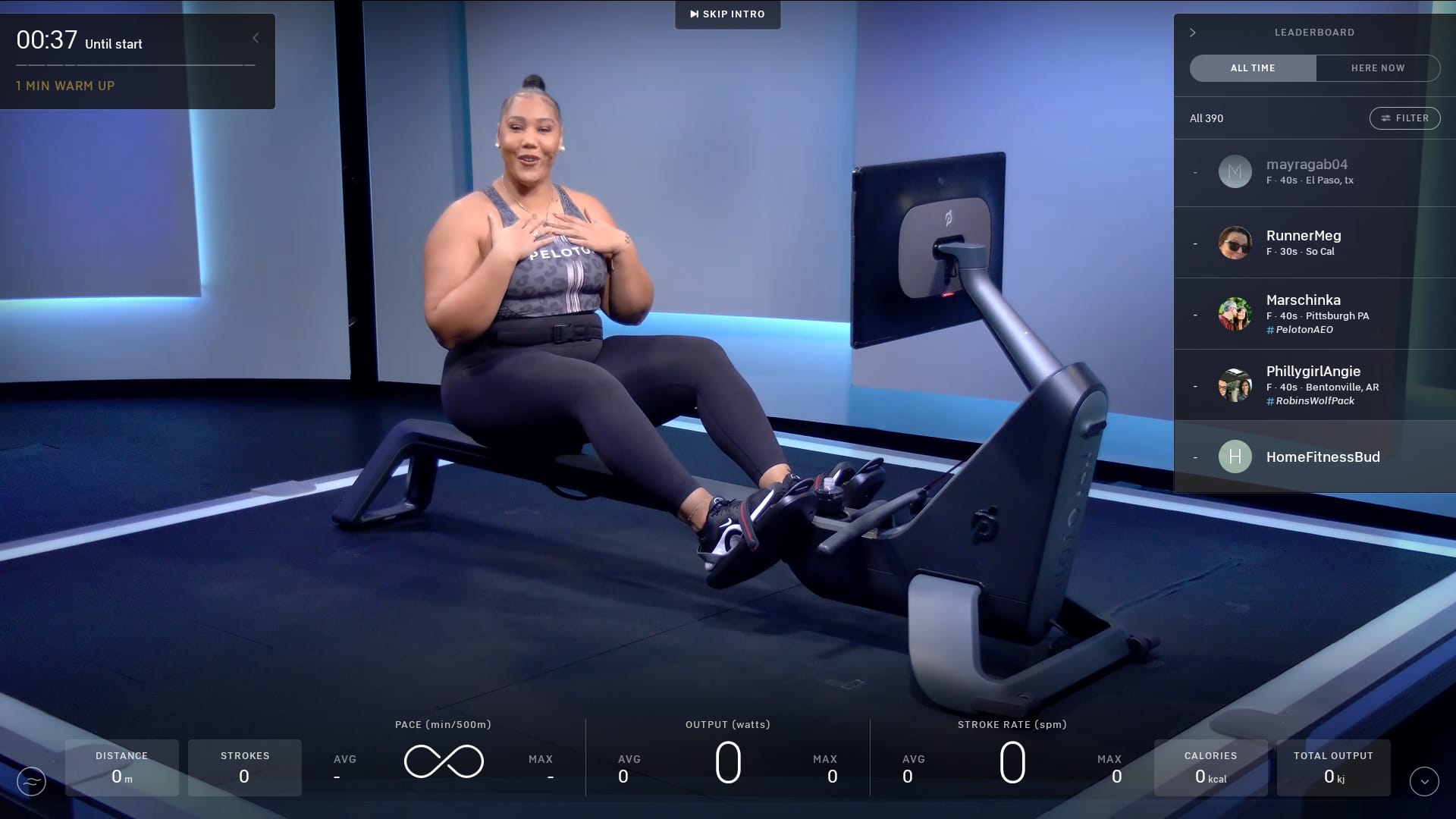 Unlike on Bike and Tread devices which have the button on the top left corner, the button is in the top center of the Peloton Row screen. Similar to Bike and Tread devices, pressing the button will not skip the entire introduction portion, but it will jump ahead to around 7-8 seconds left in the intro.
Note that the "skip intro" button is also currently only available on traditional rowing classes, not rowing bootcamps.
Do you utilize the skip intro button on classes?
---
Want to be sure to never miss any Peloton news? Sign up for our newsletter and get all the latest Peloton updates & Peloton rumors sent directly to your inbox.