Many Peloton iPhone app users will be thrilled to learn that Peloton appears to have addressed the pre-downloading issue that first started back in September. The popular feature has been broken for nearly three months, since Apple first rolled out the iOS 16 software update.
The preloading feature allows members to take a class almost entirely offline. Users must have an active internet connection to actually start the class – but once the class begins, it won't use data or internet, as the video and audio will have already been downloaded. This popular feature has been unavailable for people who upgraded to iOS 16, the latest version of Apple's operating system for iPhones, for months.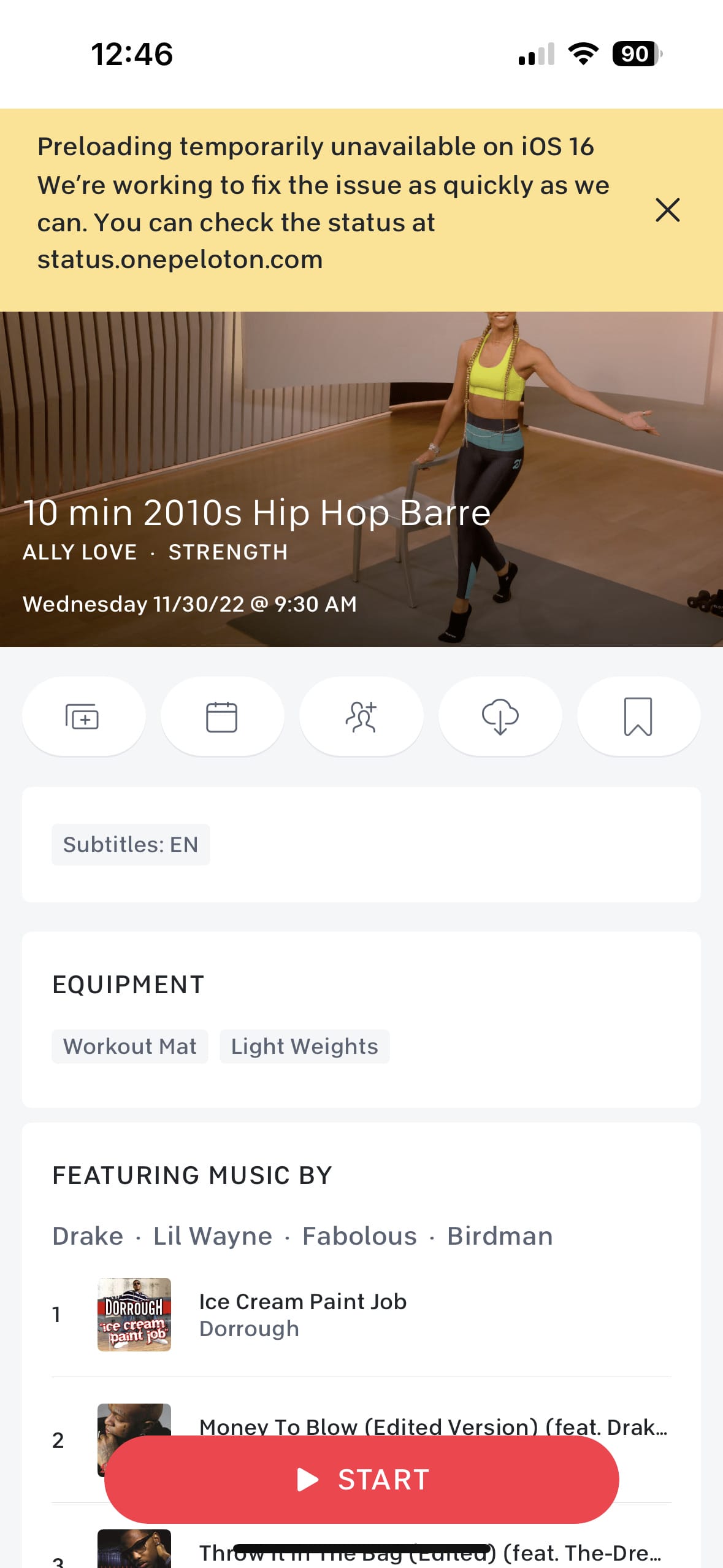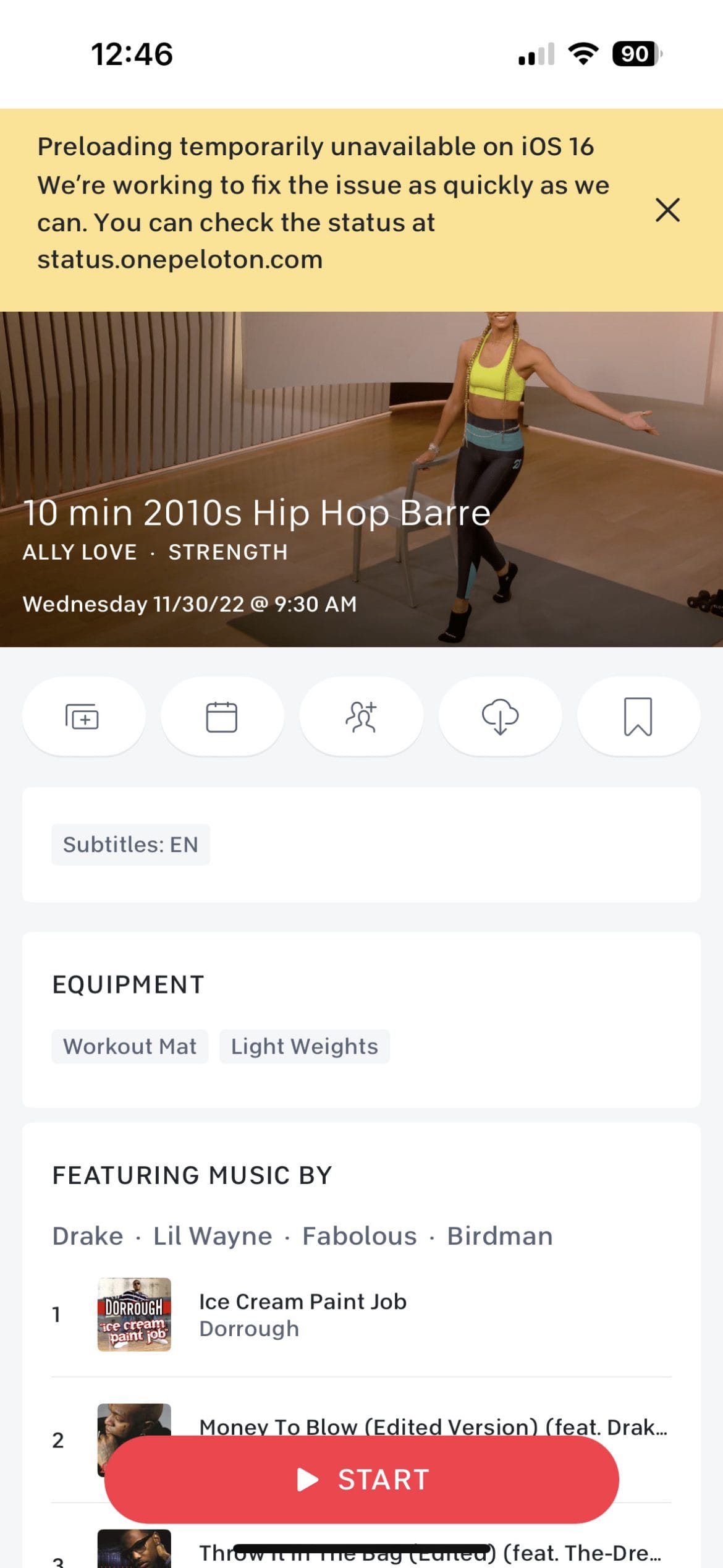 This week Peloton rolled out an update to their app – now on version 15.45.0 – and the update in this contained one fix:
This update includes a fix for an issue impacting the ability to preload on iOS 16.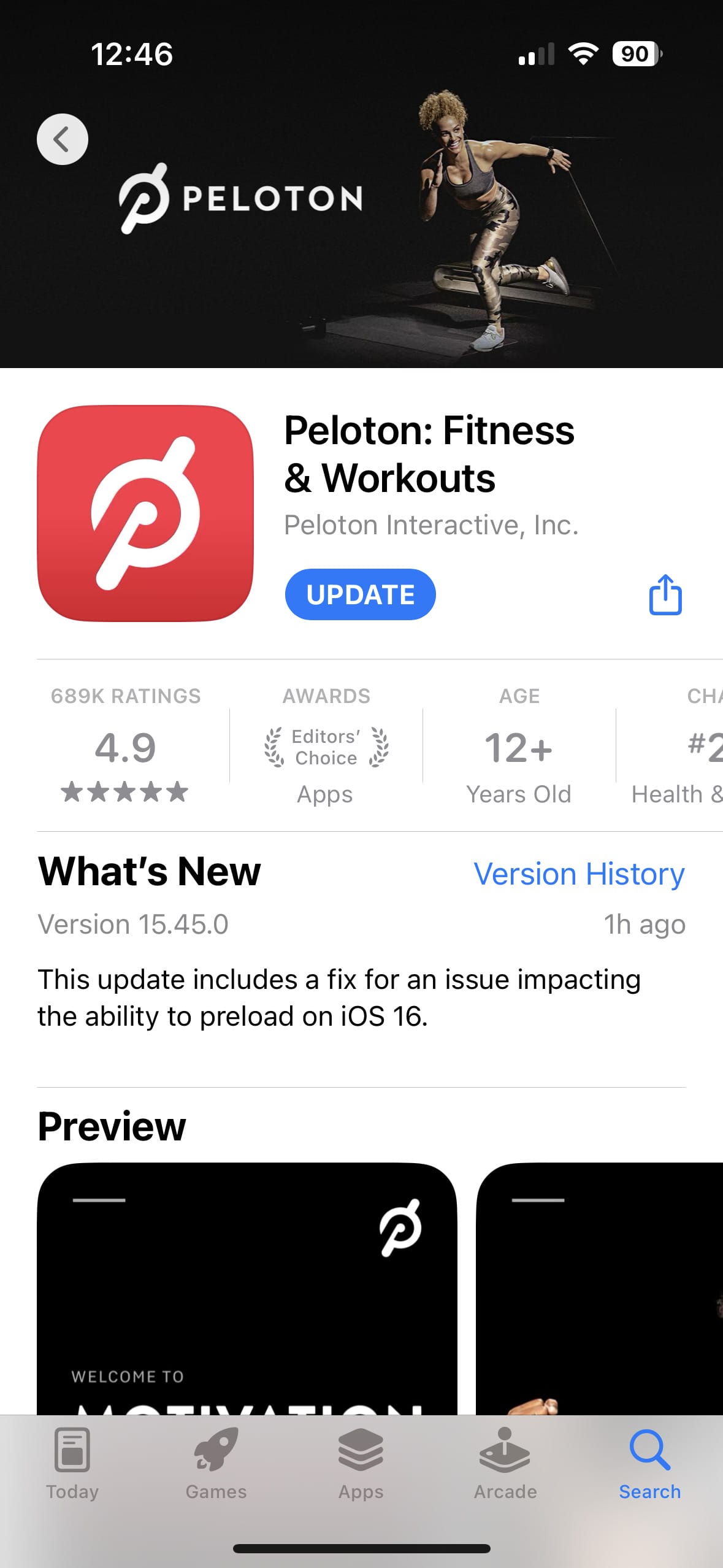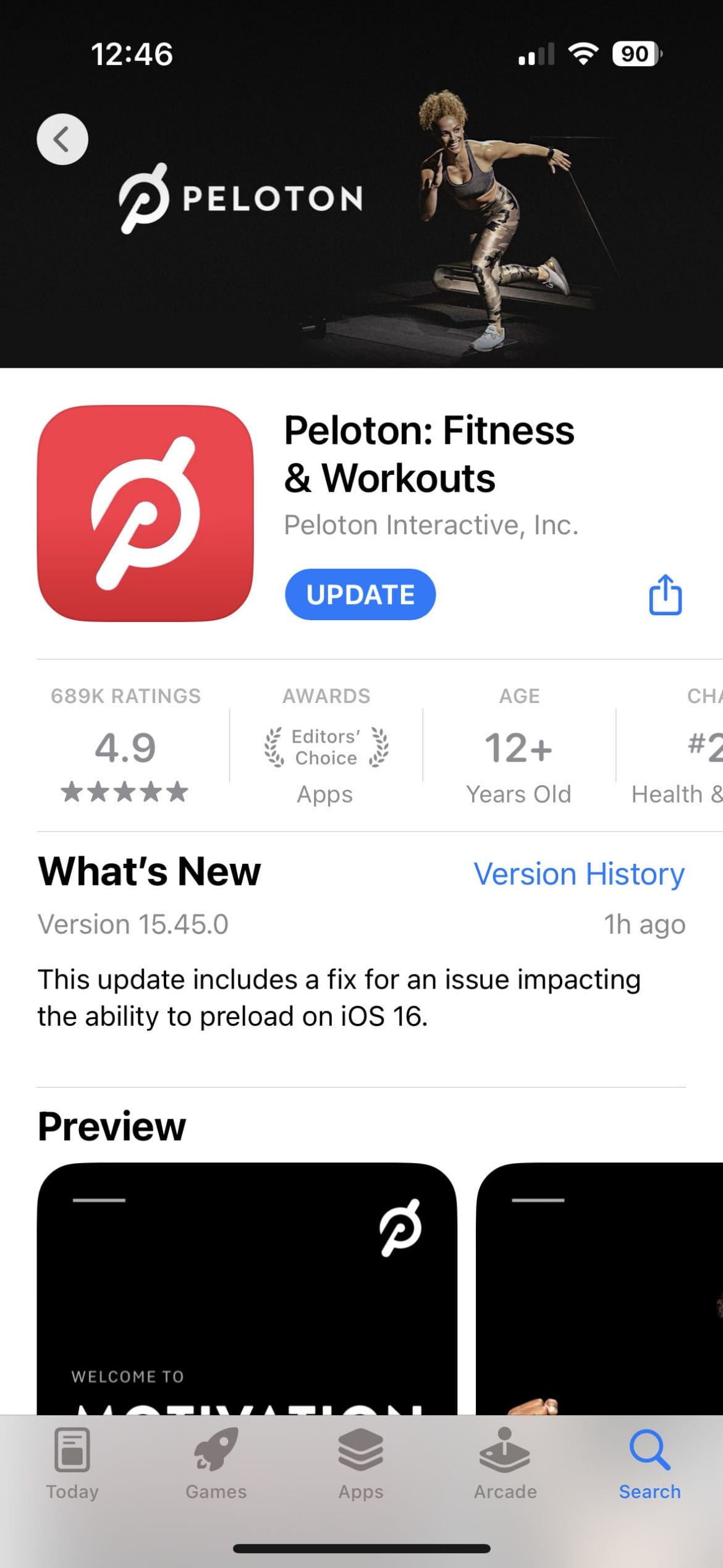 Note that the preloading feature may not immediately be available when you download the latest version of the Peloton iOS app. Members have reported that they still could not use the feature immediately, but that it returned after approximately 10 minutes after they updated, allowing them to successfully preload a class from the app.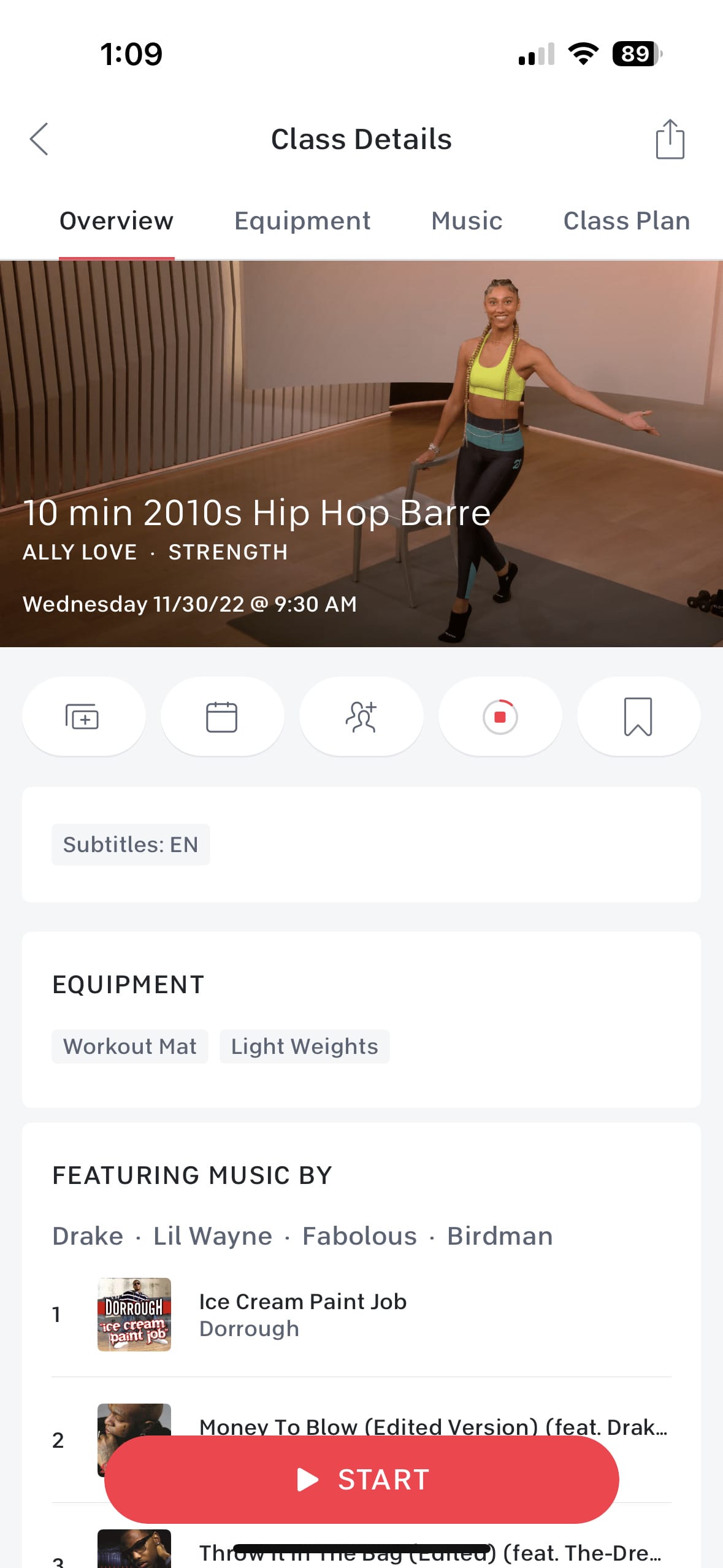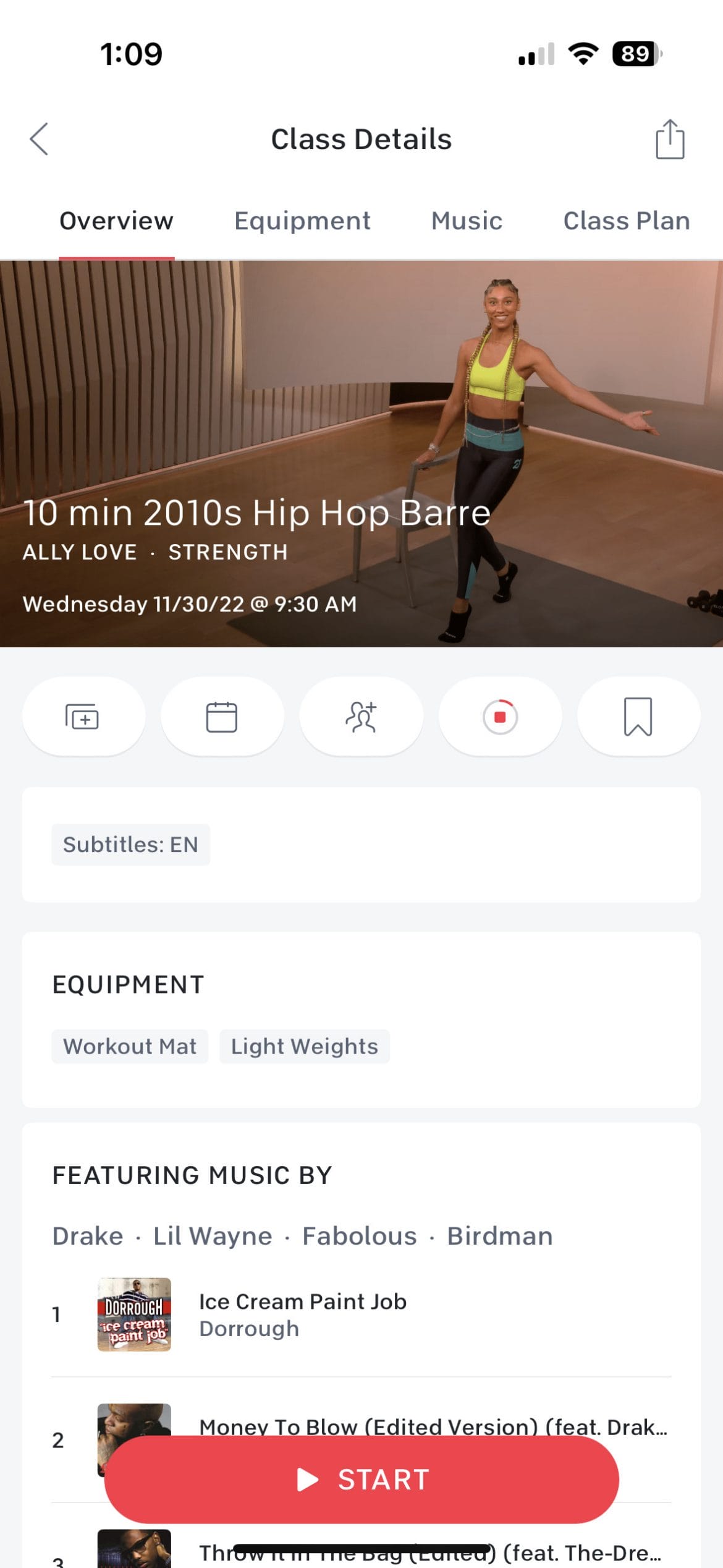 As of publishing time the Peloton status page has not yet been updated – and still has an outstanding issue related to downloading Peloton classes for iOS 16.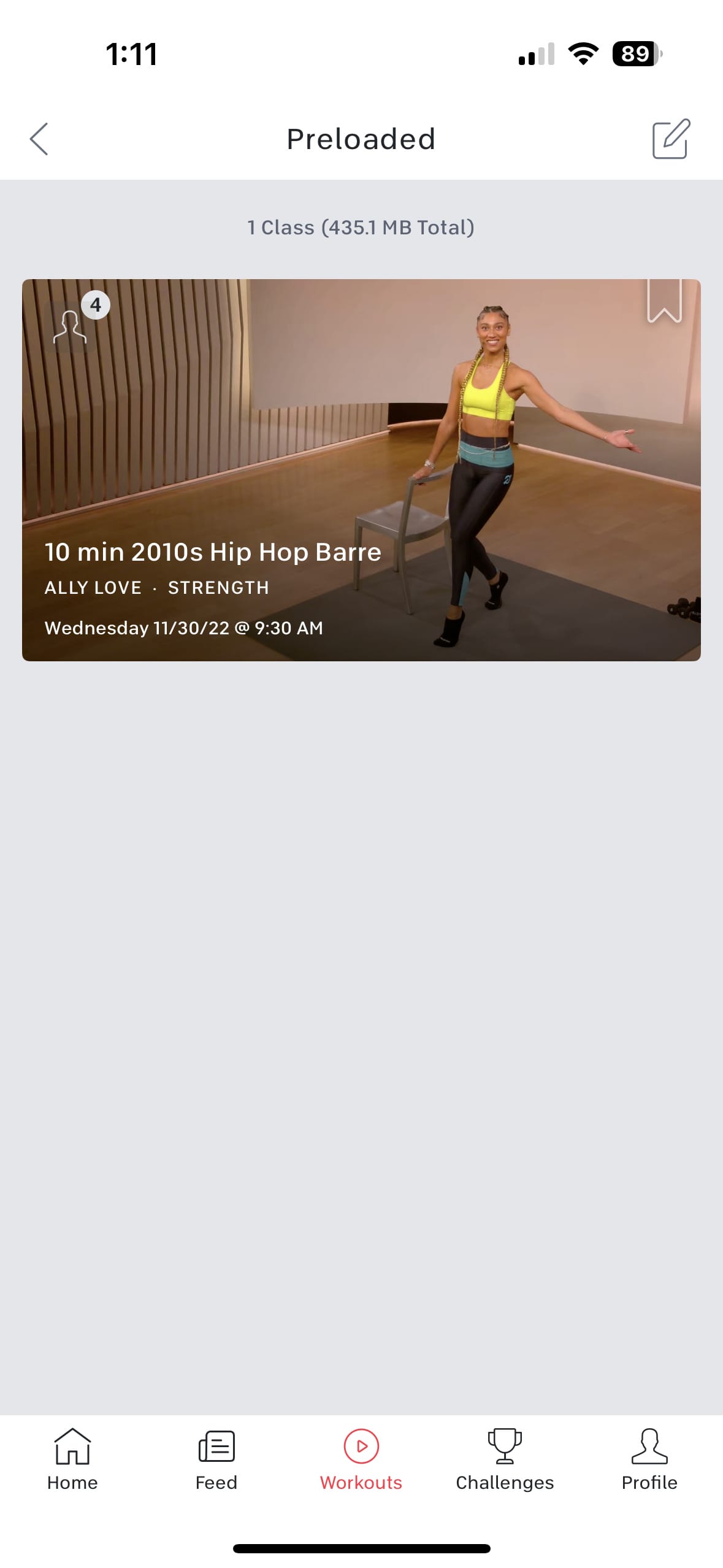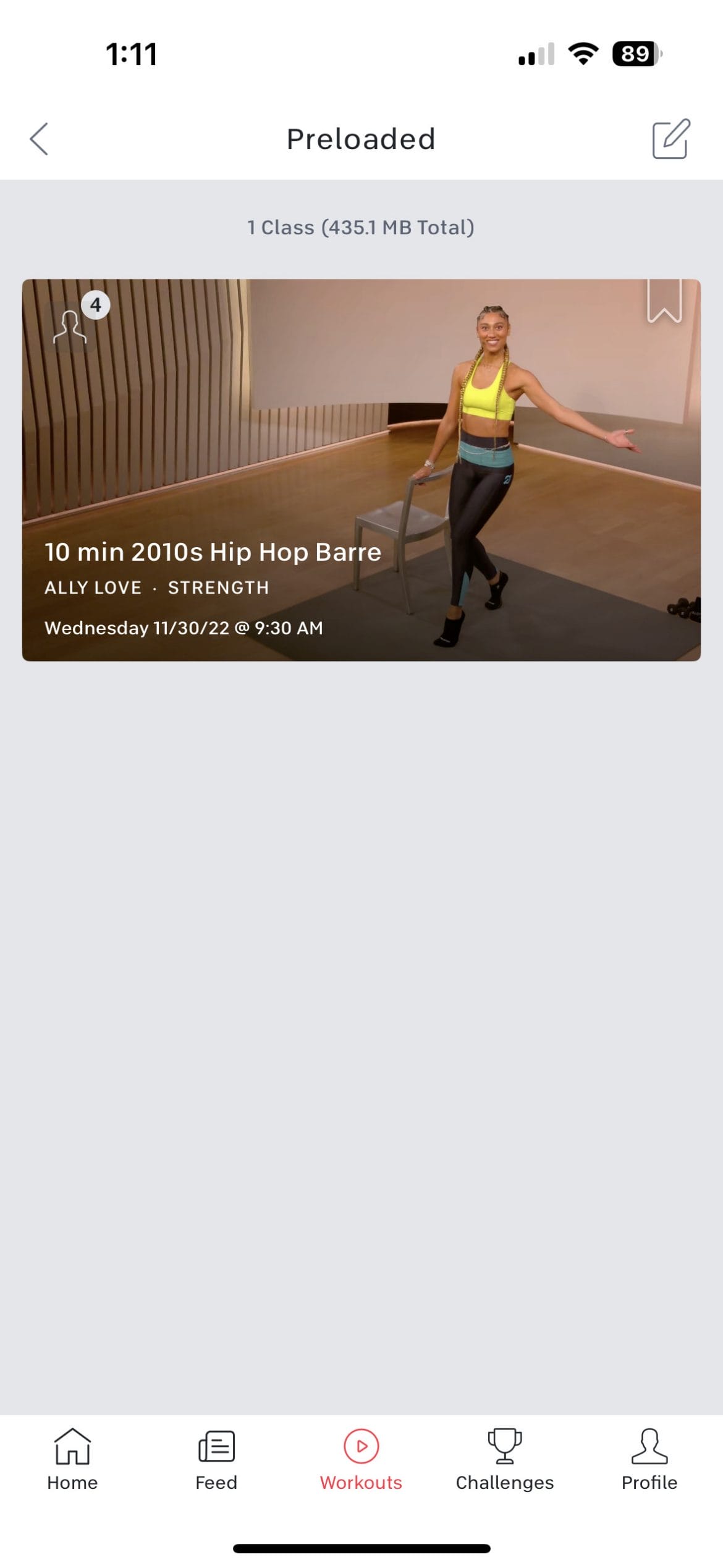 If you're a Peloton iPhone app user, are you excited to have this feature restored?
---
Want to be sure to never miss any Peloton news? Sign up for our newsletter and get all the latest Peloton updates & Peloton rumors sent directly to your inbox.