More and more evidence has been surfacing indicating that Peloton is preparing to launch a new international market: Australia.
At the beginning of the month, we reported on some trademarks filed by Peloton in Australia, and some building plans that appear to be for a Peloton showroom in Syndey. Last week, we reported that Peloton had filed business licenses with the Australian government.
This week, some further evidence of Peloton working behind the scenes to prepare for an Australian launch has been found, in the form of patent applications & more trademarks being filed. Like the original stories above, these other filings were first reported by Bob Treemore on Twitter.
First, Bob discovered that Peloton has been applying for patents in Australia. It appears that so far Peloton has applied for at least four separate patents in Australia that have been made public, starting as far back as December 2018. The most recent patent application was filed in July 2020, and was published in Australia's patent system on January 28th, 2021 to be "open for public inspection".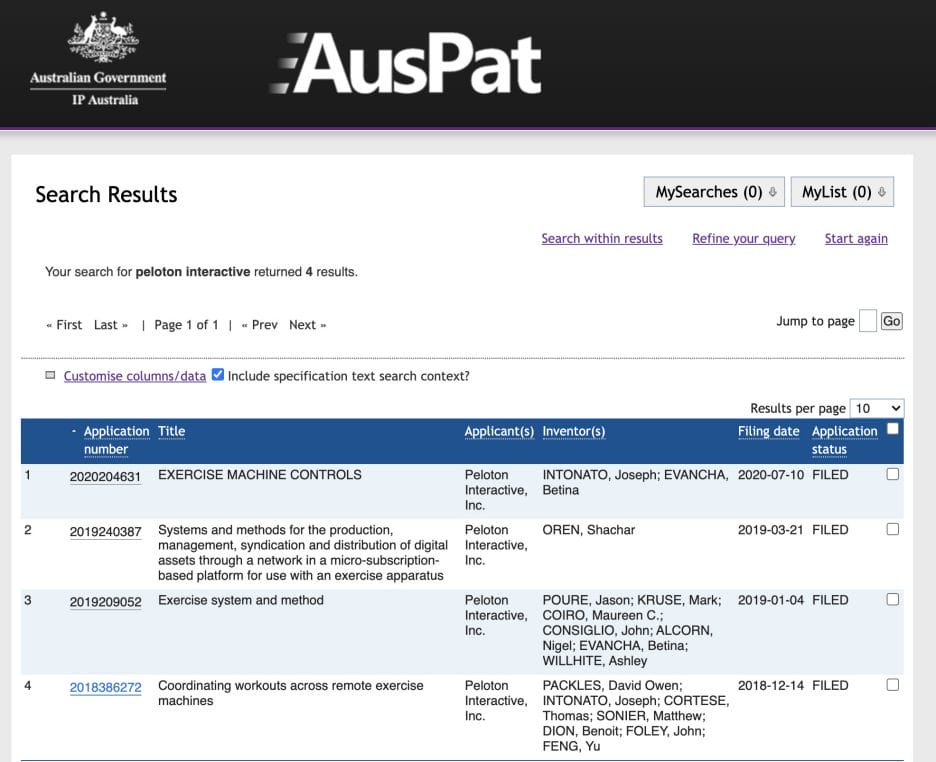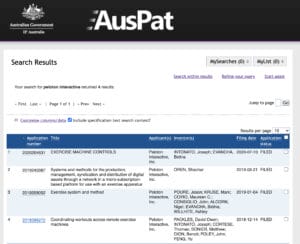 Secondly, Peloton has made some new trademark applications in Australia since we last reported. The most recent trademark was applied for on February 18th, 2021. Interestingly enough, that application would cover nail polish & cosmetics – which is the same class of products as a new trademark Peloton applied for in the US that we reported on in November.
All of these steps are necessary behind the scenes moves that Peloton needs to take before they can launch in a new market and make their products available for sale. We expect to find other evidence in the coming weeks.
During the most recent earnings call, Peloton CEO John Foley noted that Peloton did have plans to launch into new markets in the coming years – and it's becoming more likely that Australia will be one of the next ones to launch.
---
Want to be sure to never miss any Peloton news? Sign up for our newsletter and get all the latest Peloton updates & Peloton rumors sent directly to your inbox.