July 30 marks International Friendship Day, a holiday designated by the United Nations General Assembly that celebrates friendship. Peloton Studios London (PSL) will be celebrating with a special class with Joslyn Thompson Rule, open to in-studio participants on an invite-only basis.
Select members reported receiving an invitation to the upcoming class with Joslyn, a 45 minute 80s Walk at 7:00am ET (12:00pm local time). The invitation read:
What's Up, Peloton!
July 30th is International Friendship Day!
You and your bestie are invited to join us in this 45 min Walk with Joslyn Thompson Rule!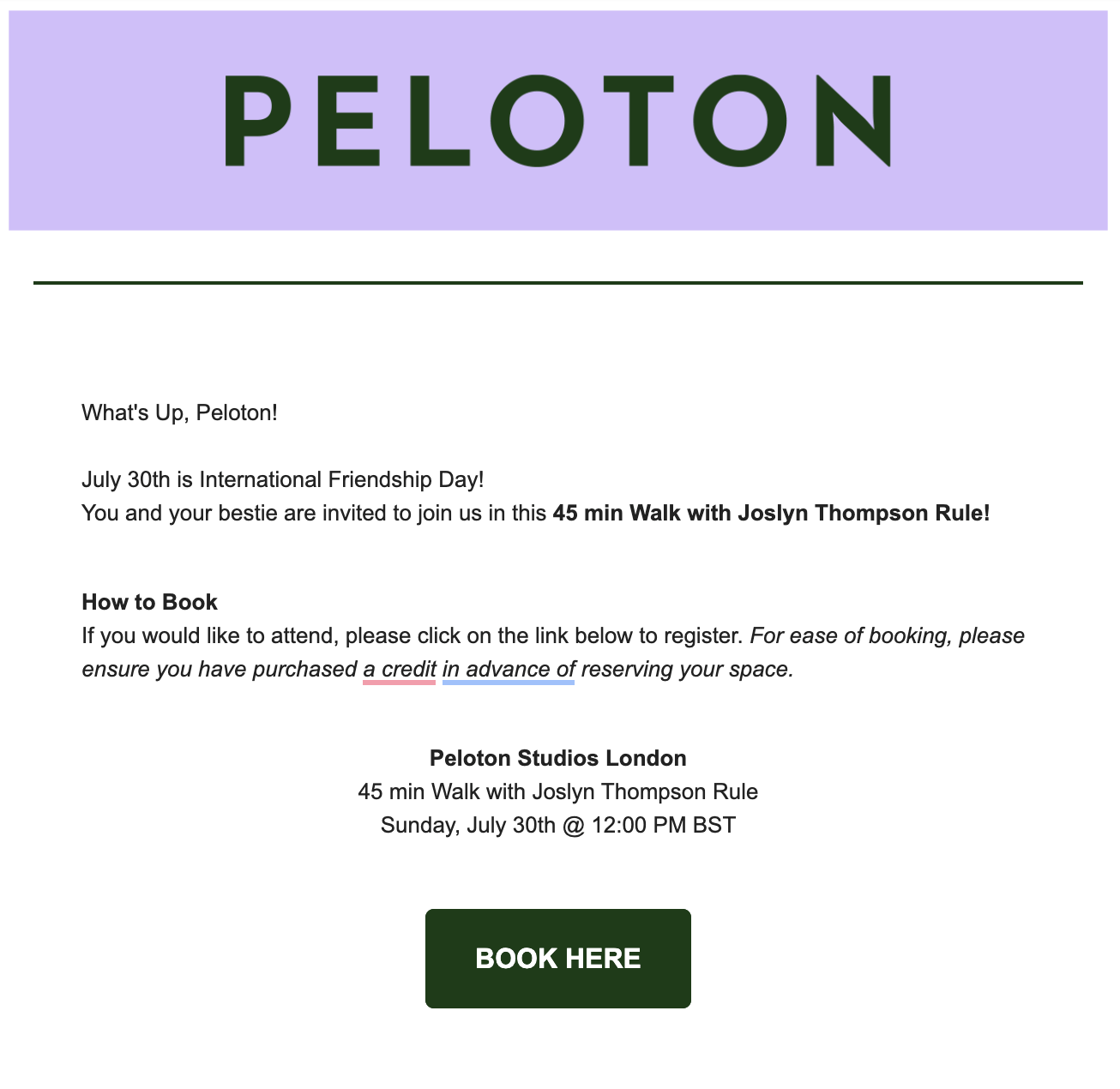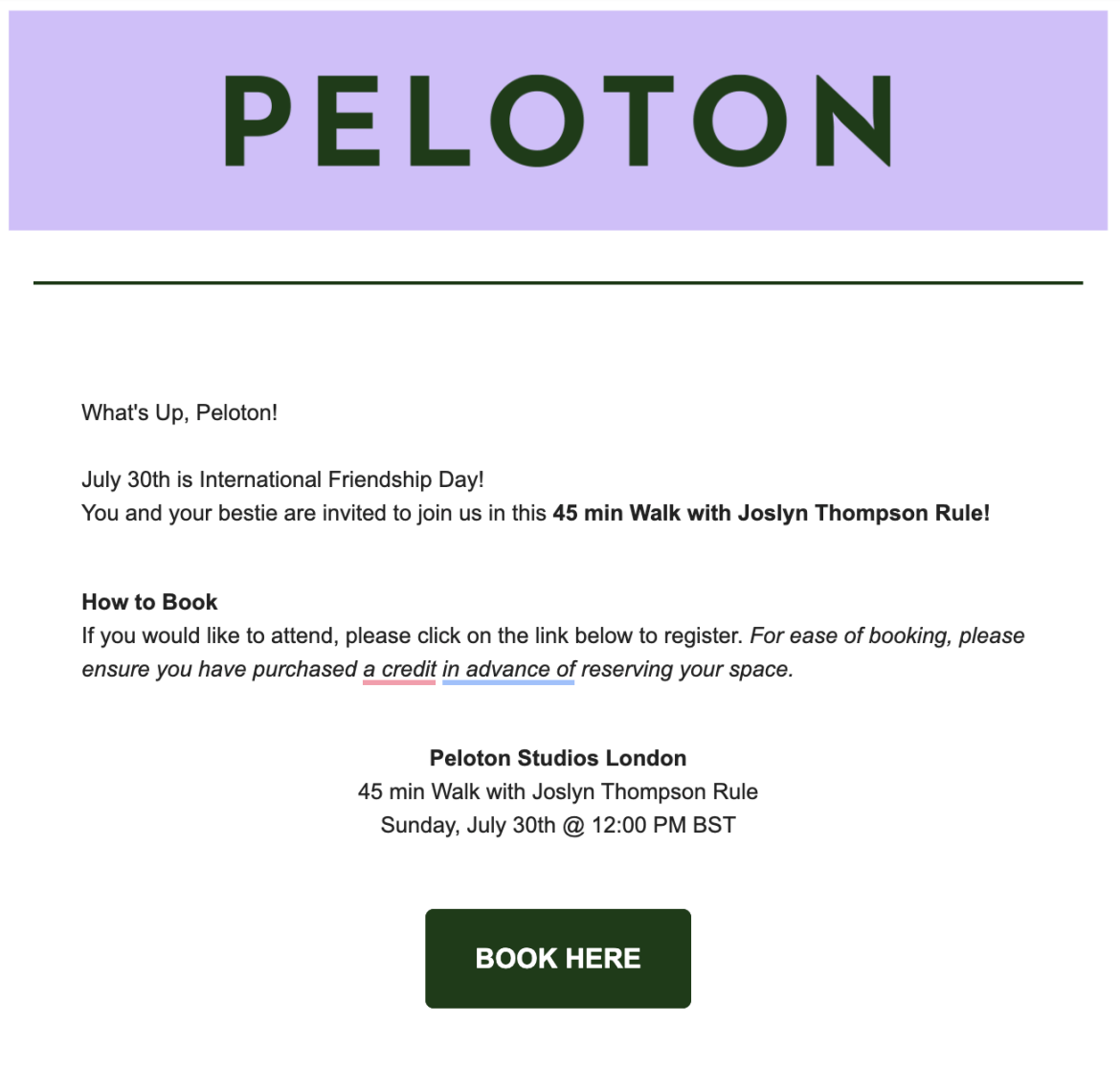 The email contained a registration link, and members were advised to ensure they had purchased the proper credits in advance of booking.
The class will air live and be posted to the on-demand library as always, but the only way to participate in-person is if you or a friend received the invite directly from Peloton. Members who received the invite were told they could forward the invitation to one friend, or book two spots under their own account.
As this was an invite only class, the class is not appearing on the studio booking website, even though it is within the next 5 weeks.
Since the reopening of both the London (PSL) and New York City (PSNY) studios last year, Peloton has occasionally opened up studio participation on an invite-only basis. For example, earlier this year PSNY extended a special invitation to members who have yet to visit the studio via a "First Timer Friday" offer (and continues to hold these classes weekly); and held invite-only Spanish language classes at PSNY. In addition, there have been numerous classes at PSNY exclusive to Chase Sapphire cardholders – a cycling class with Robin Arzón and a cycling class with Matt Wilpers.
Joslyn's 45 minute 80s Walk celebrating International Friendship Day will take place on Sunday, July 30 at 7:00am ET. Will you and your Pelo-bestie be counting yourselves in?
---
Want to be sure to never miss any Peloton news? Sign up for our newsletter and get all the latest Peloton updates & Peloton rumors sent directly to your inbox.