Peloton instructor Tunde Oyeneyin is heading to Australia next month for a meet & greet event. Peloton shared the news via the Peloton Australia Facebook page:
BIG NEWS! 📣
Peloton Instructor Tunde Oyeneyin is coming to Australia!
Visit us at the City2Surf Expo (The Hordern Pavilion) on Saturday 12 August for your chance to meet Peloton legend Tunde (everyone is welcome!). We will have special giveaways and lots of photo ops 📸
Tunde is all about inspiring and motivating people to believe in the impossible – as you'll know if you've ever taken one of her classes. Come along and let her inspire you to City2Surf greatness.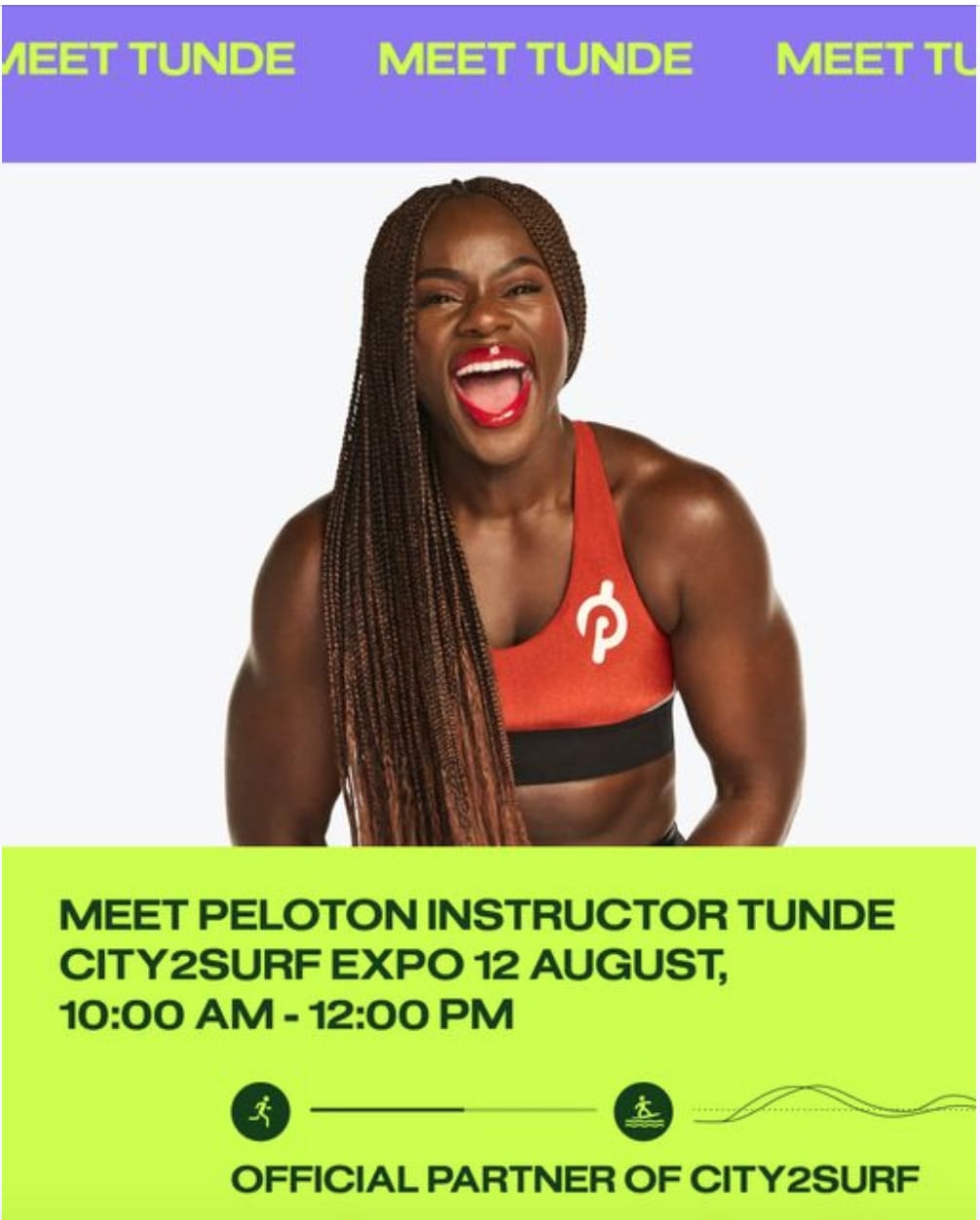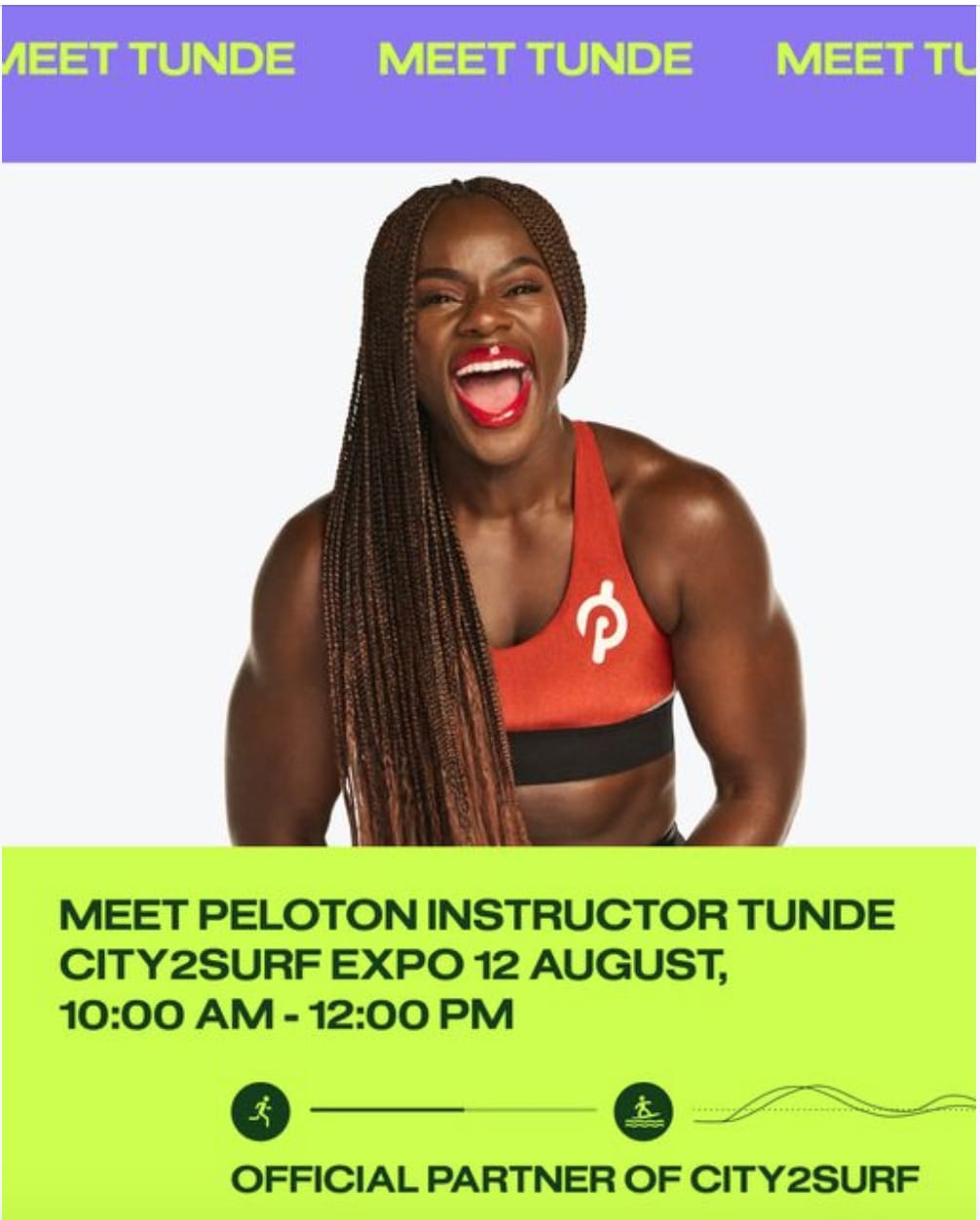 The event will take place on August 12 from 10:00am-12:00pm local time at the City2Surf Expo. There is not a registration link or a requirement to RSVP in advance, as the event is open to those participating in, supporting, or just curious about the City2Surf race.
The event is a part of Peloton's partnership with the City2Surf race, a popular race held every year in Sydney. City2Surf is a 14km road race – and fun run event for those looking to have fun.
Peloton is a sponsor, meaning that they will likely have a booth set up at the expo, which is where you'll likely be able to find Tunde. Peloton shared that they were sponsoring the 2023 event last month:
📢 Exciting News! 𝐏𝐞𝐥𝐨𝐭𝐨𝐧 𝐀𝐮𝐬𝐭𝐫𝐚𝐥𝐢𝐚 𝐢𝐬 𝐞𝐱𝐜𝐢𝐭𝐞𝐝 𝐭𝐨 𝐚𝐧𝐧𝐨𝐮𝐧𝐜𝐞 𝐨𝐮𝐫 𝐨𝐟𝐟𝐢𝐜𝐢𝐚𝐥 𝐩𝐚𝐫𝐭𝐧𝐞𝐫𝐬𝐡𝐢𝐩 𝐰𝐢𝐭𝐡 𝐭𝐡𝐞 𝐢𝐜𝐨𝐧𝐢𝐜 City2Surf! 🏃🏼
Get your running shoes ready because on August 13, we're hitting the streets of Sydney for an unforgettable experience! Join our team and tackle the course alongside the Peloton Australia community.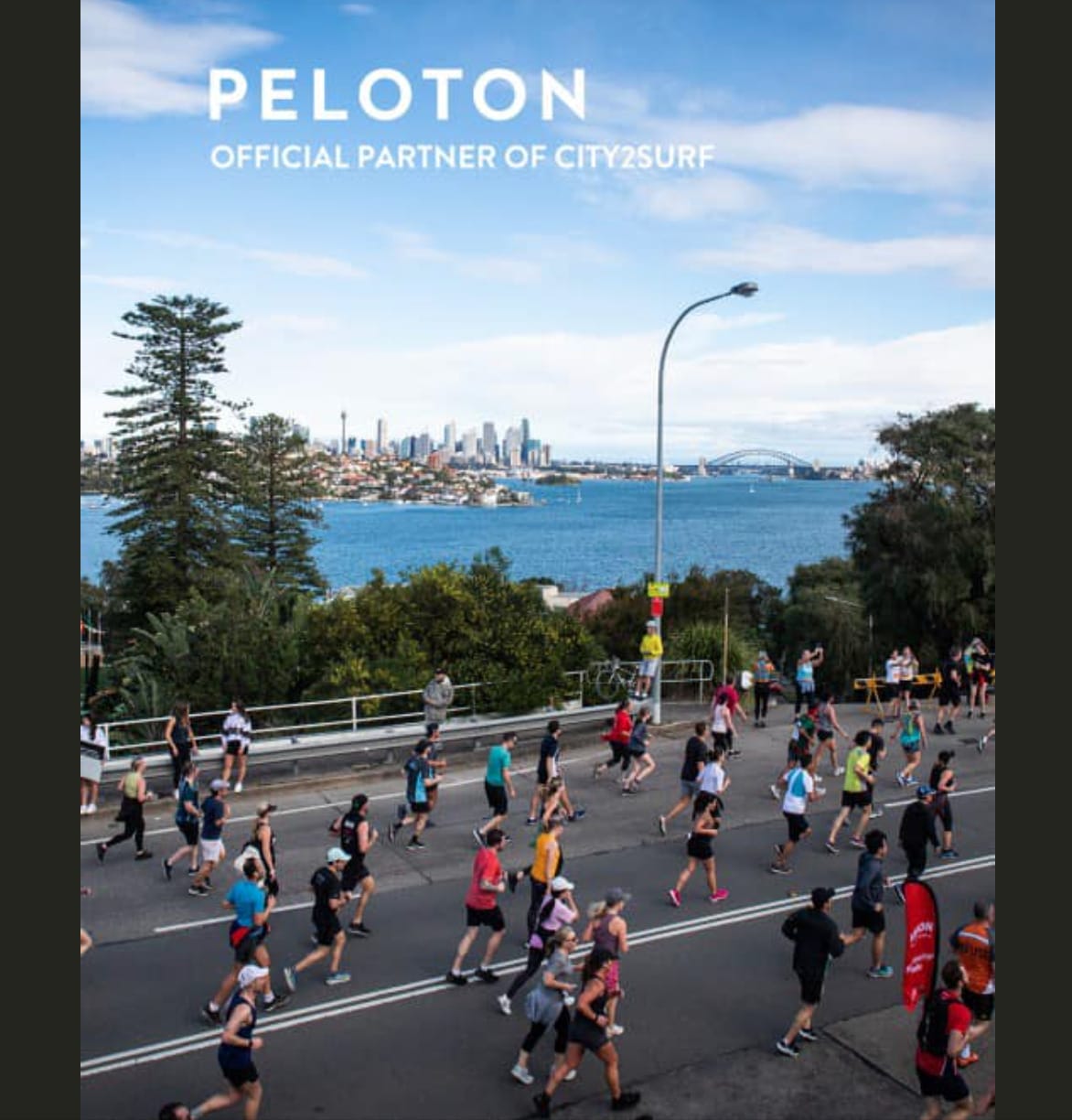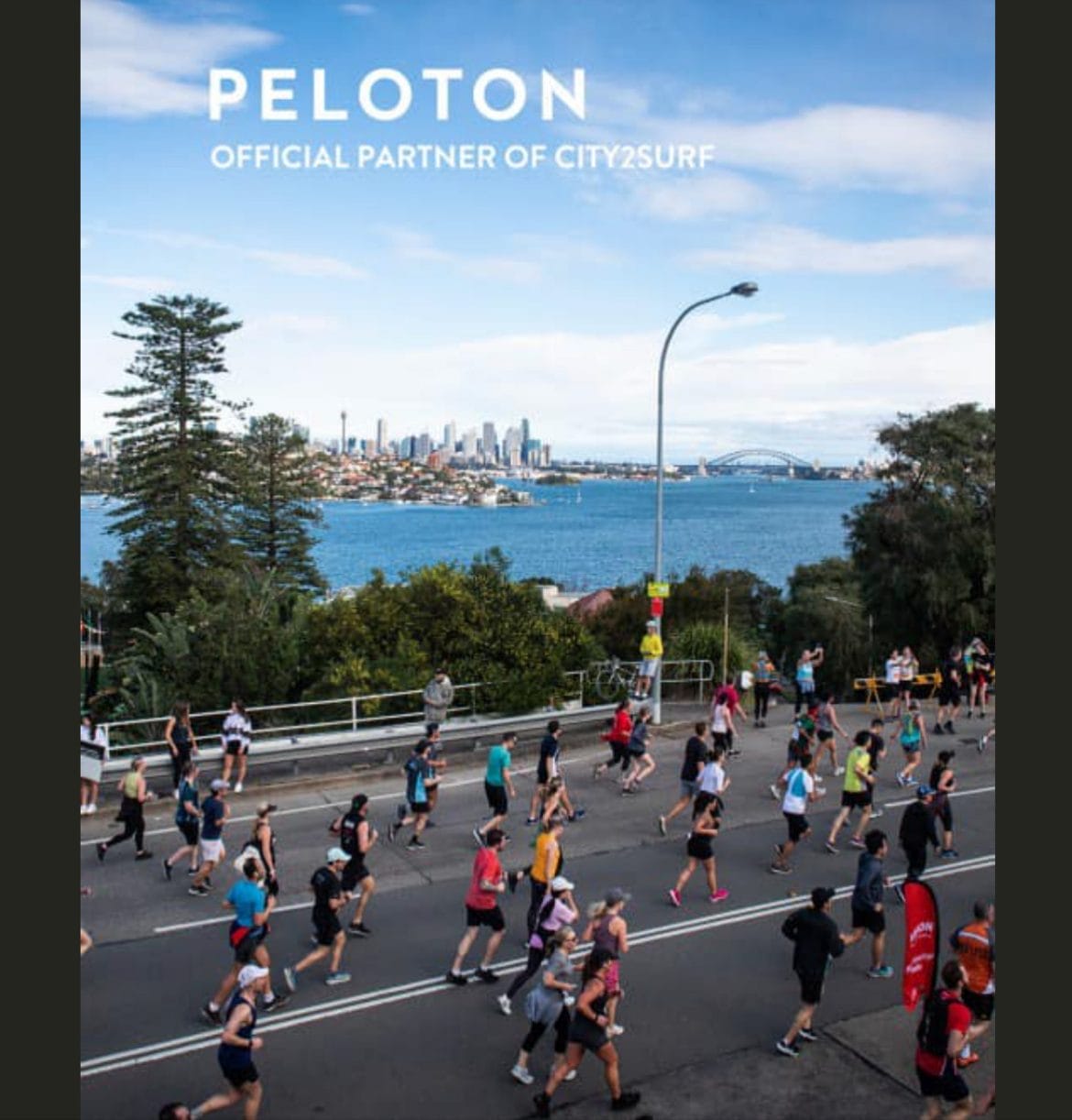 Those interested can register via the City2Surf website and sign up to be a part of the Peloton team. Members are encouraged to add the #City2Surf leaderboard tag to their profiles, and to be on the lookout for group training opportunities.
Peloton also published a blog post containing additional information about the partnership. As part of the event Peloton is fundraising for a non-profit organization called Beyond Blue that provides mental health support and awareness:
Did you know that, on average, more than 700 people will reach out to Beyond Blue for help every day? At Peloton, we believe that everyone deserves access to mental health resources. For City2Surf we are proudly supporting our official charity partner Beyond Blue, whose 24/7 Support Service provides immediate counselling, advice, and referrals by trained mental health professionals to anyone in need, when they need it. Join our fundraising team here so we can help Beyond Blue answer every call.
This will be Tunde's second meet & greet in as many months, as she was recently in Houston Texas for some meet & greets along with Ross Rayburn.
To learn more about the City2Surf race and Peloton's sponsorship, check out the Peloton blog.
---
Want to be sure to never miss any Peloton news? Sign up for our newsletter and get all the latest Peloton updates & Peloton rumors sent directly to your inbox.