Earlier last week we shared that several Peloton classes that had been previously removed from the on-demand library for class library maintenance had since been restored.
As a reminder, Peloton first announced class library maintenance back in April, and purges have been taking place weekly since then. Though numerous classes are typically preserved each week – usually because they are featured artist series, included in a training program, or a well-known member favorite – it was unclear why this particular group of classes were brought back.
It turns out that one of the classes – Anna Greenberg's 20 minute Sleep Meditation – was personally requested by Anna after she received outreach from a Peloton member.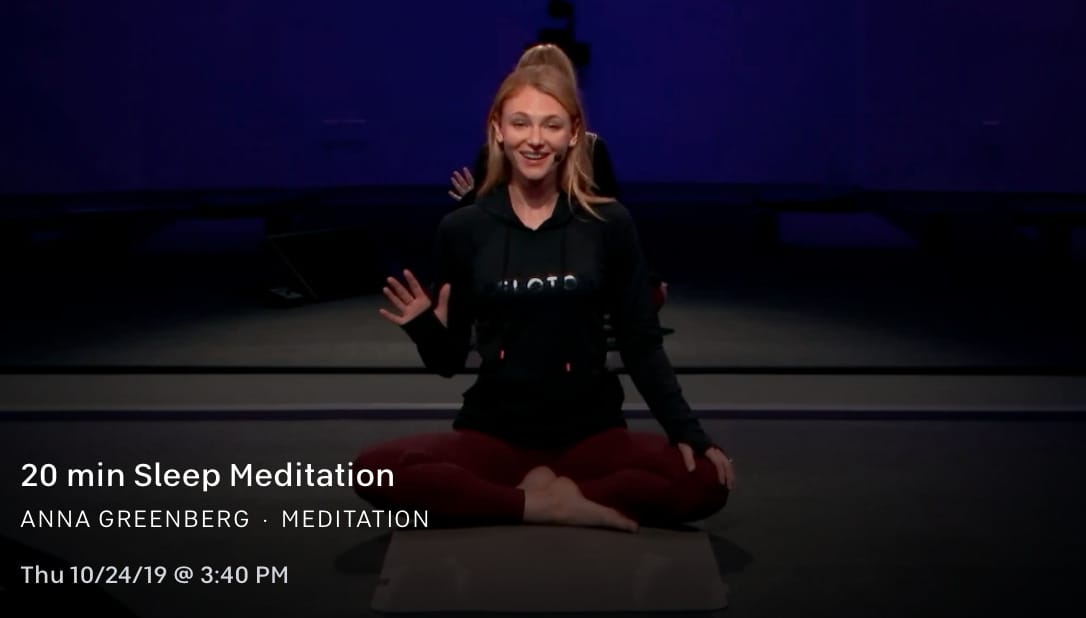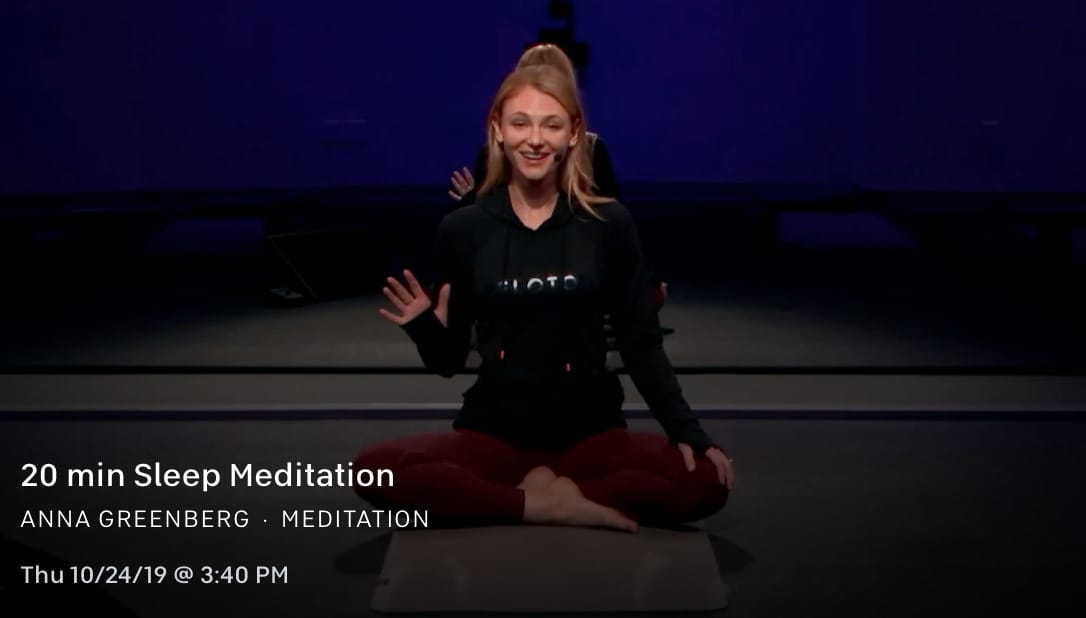 #JulesMumofgirls shared her story with us. Her 7-year old autistic daughter has listened to that specific sleep meditation with Anna every night for nearly a year, and they were disappointed to see the class had been removed. They tried a different sleep meditation, but it didn't have the same effect and were struggling following the meditation's removal.
#JulesMumofgirls reached out to Peloton to explain the situation and request the class be reinstated, but didn't hear back. She decided to reach out directly to Anna, not expecting a reply as the instructors likely receive more messages than they can reasonably respond to.
However, Anna responded and was tremendously empathetic and understanding. She said she would contact Peloton, and just two days later followed up to say that the class had been restored and was now available again in the on-demand library.
Both #JulesMumofgirls and her daughter were overwhelmed to see the class reappear, and they've returned to listening to the meditation nightly. They are immensely appreciative of Anna's efforts.
Tremendous thanks to #JulesMumofgirls for sharing her story, and to Anna for making a difference for this member's family!
---
Want to be sure to never miss any Peloton news? Sign up for our newsletter and get all the latest Peloton updates & Peloton rumors sent directly to your inbox.