Another perk is being rolled out for Chase Sapphire members. Cardholders can receive exclusive access to in-person classes at Peloton Studios New York (PSNY).
Chase sent an email to cardholders announcing the opportunity to join an upcoming class with Robin Arzón:
Get access to a Sapphire Reserve exclusive in-studio class at Peloton Studios New York. Join us on Friday, May 5th for a 45-minute HIIT & Hills Ride with Robin at 12pm!
This Package for One includes:

45 minute in studio cycling class
Photo opportunity with instructor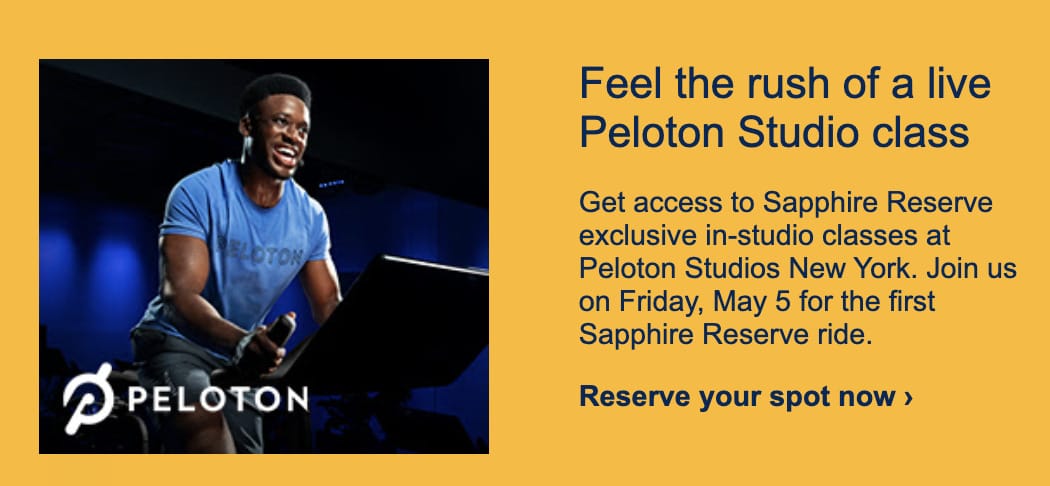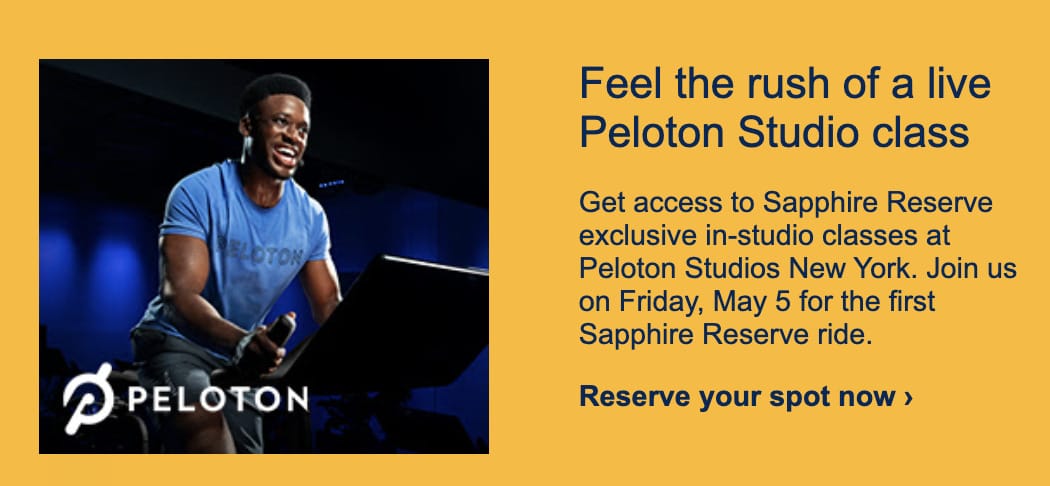 The "Sapphire Reserve ride" offer is valid for one individual, but the language included in the email suggests that a person can book two "tickets" – i.e. spots in the class. Once booked, Chase shares the guest information with Peloton.
The featured class is a 45 minute cycling class with Robin Arzón at 12:00pm on Friday, May 5. Classes for that day were recently posted on the studio booking site, and Robin's class was not included – indicating that it truly is only available to book via Chase by Chase Sapphire cardholders.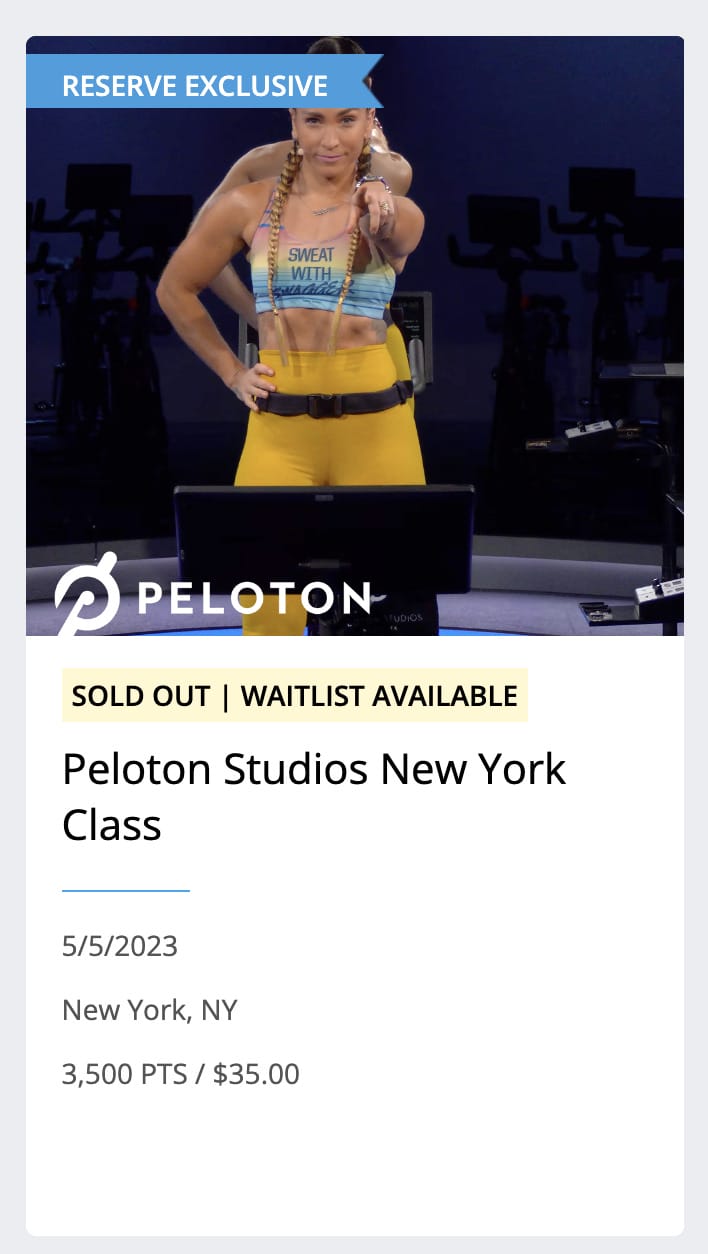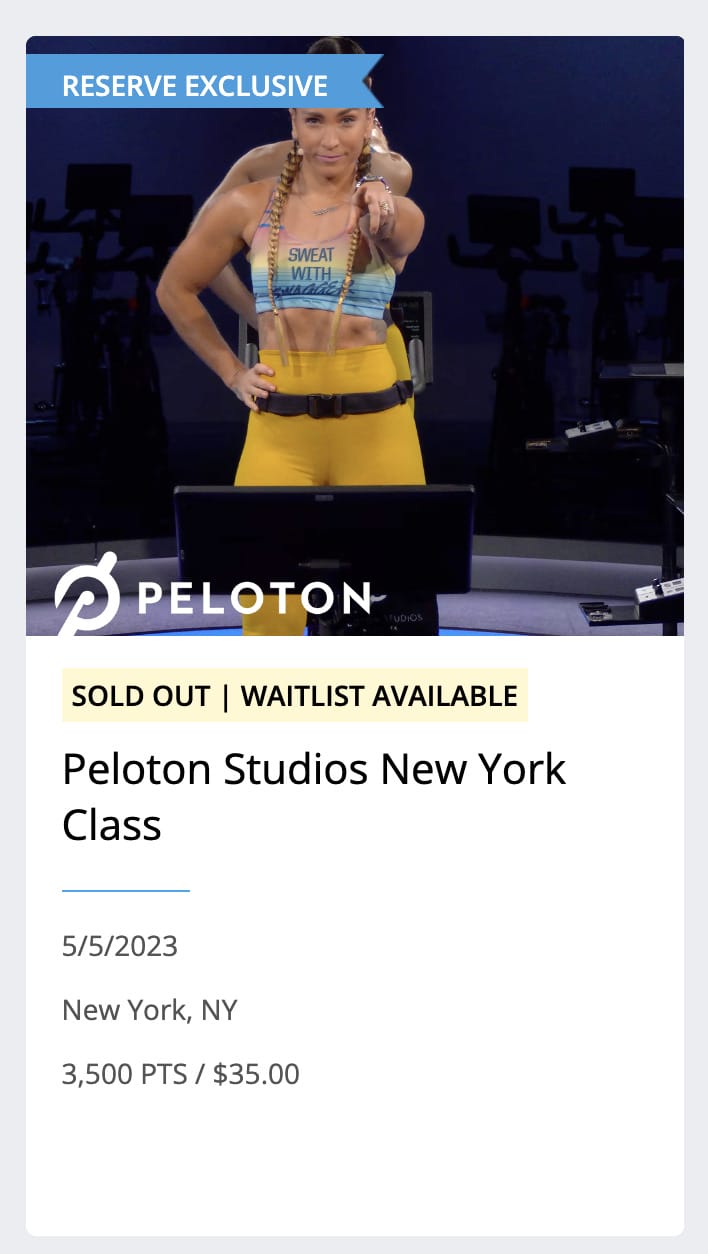 The class was sold out shortly after the announcement, but there will likely be additional classes offered in the future. The cost was $35 (which is the regular price for a class at PSNY) or 3,500 points.
The Peloton class – though now only available to book the waitlist – can be viewed on the experiences page of the Chase portal. The email sent to Chase cardholders also advertised events like the 2023 PGA Championship experience, a race weekend in Miami, and more.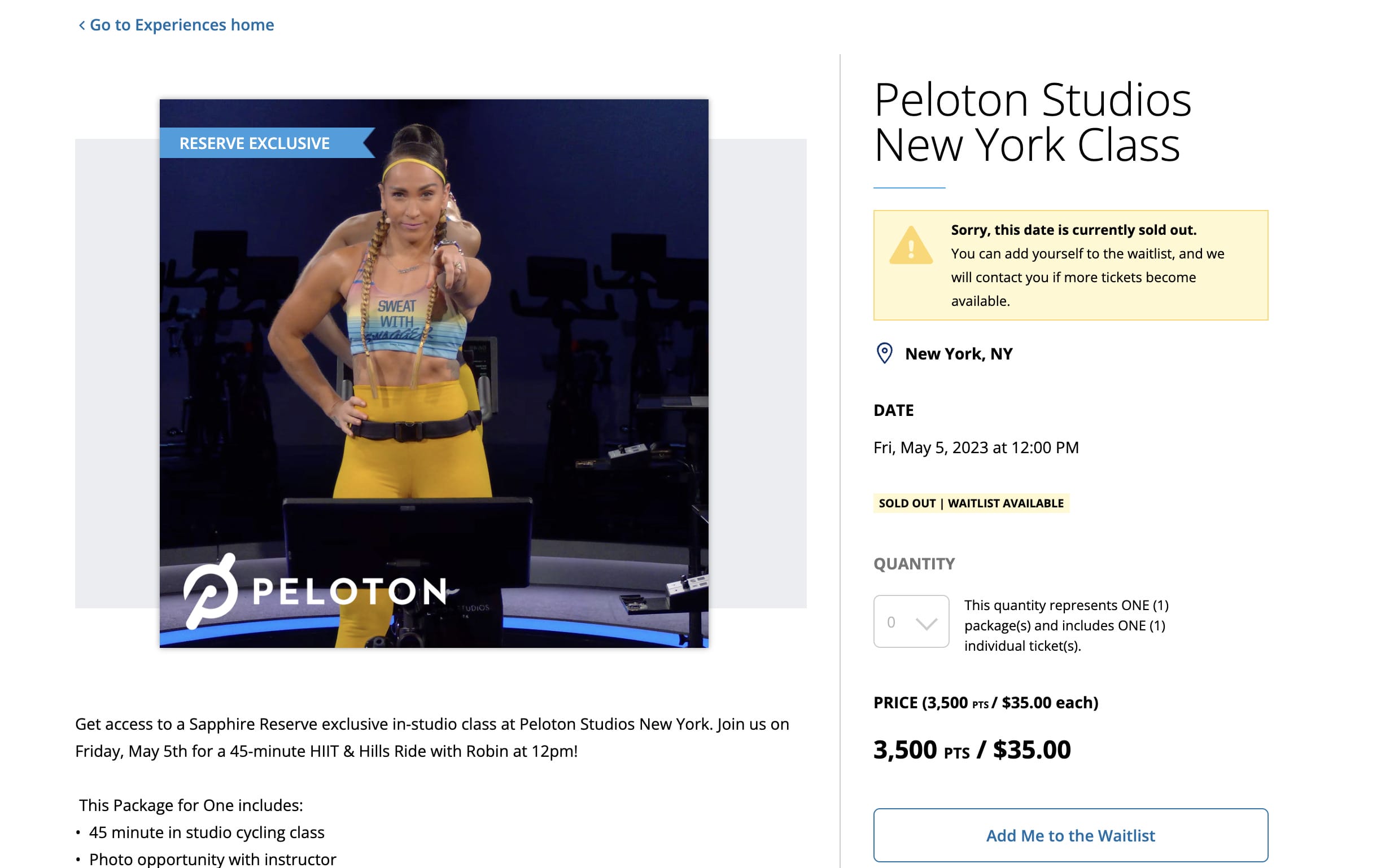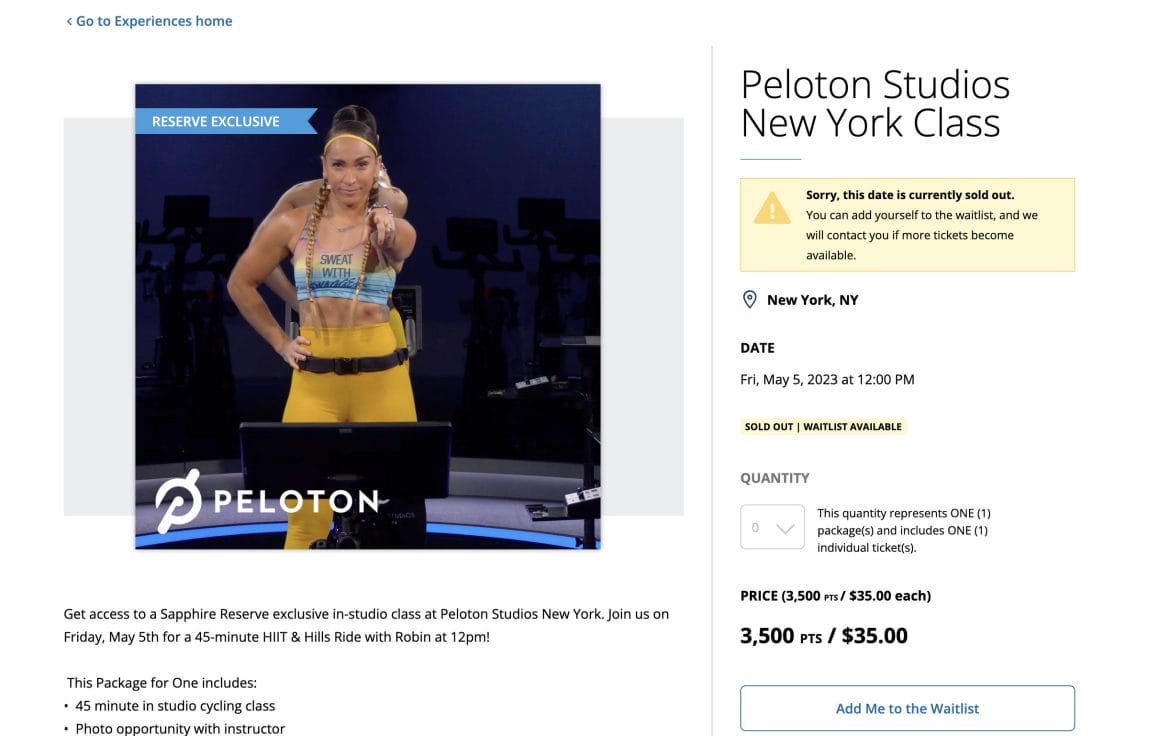 Chase and Peloton renewed their partnership earlier this year. Chase Sapphire cardholders receive extra points on Peloton purchases. The two companies have also previously partnered on events.
---
Want to be sure to never miss any Peloton news? Sign up for our newsletter and get all the latest Peloton updates & Peloton rumors sent directly to your inbox.