After taking the month of June off (perhaps to focus on getting ready for the All For One Music Series), Peloton is back with another installment of their Verzuz artist series. This month will see Rick Ross vs 2 Chainz. You'll have a chance to ride with Alex Toussaint, Bike Bootcamp with Jess Sims, or strength with Chase Tucker.
Verzuz Artist Series: Rick Ross vs 2 Chainz Peloton Classes & Schedule & Workouts
45 minute Rick Ross vs 2 Chainz Ride – Alex Toussaint – 7/21/21 @ 7:30pm ET
30 minute Rick Ross vs 2 Chainz Full Body Strength – Chase Tucker – 7/23/21 @ 10:00am ET (On-Demand)
60 minute Rick Ross vs 2 Chainz Bike Bootcamp – Jess Sims – 7/24/21 @ 10:00am ET
This is the 4th installment in the Verzuz series. Previous faceoffs have seen
John Legend vs Alicia Keys, Timbaland vs Swizz Beatz, as well as Brandy vs Monica.
Peloton is inviting you to use one of the two following leaderboards on the classes: #VerzuzRickRoss or #Verzuz2Chainz
You can find the full list of all the other featured artist series classes here (including Verzuz classes). And of course, there are badges for these classes!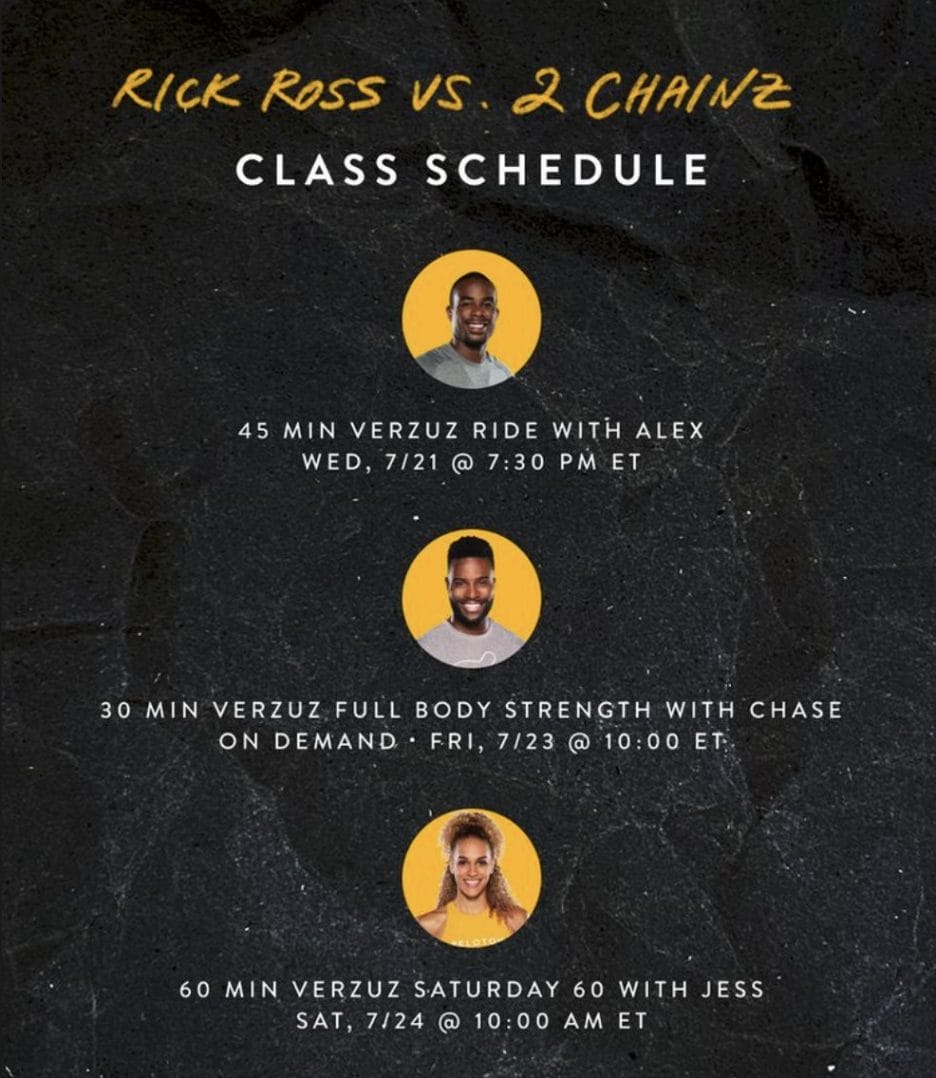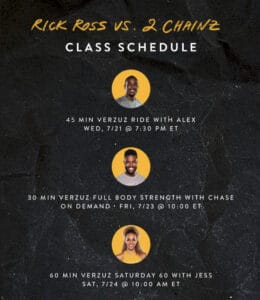 ---
Want to be sure to never miss any Peloton news? Sign up for our newsletter and get all the latest Peloton updates & Peloton rumors sent directly to your inbox.