Peloton recently surveyed members about the subtitles feature (or closed captioning feature). Peloton occasionally sends out surveys like this to members to gather feedback on certain features, and to get ideas for improvements or future changes on features.
Certain members were sent an email inviting them to participate. Three participants will be randomly selected to receive a $100 gift card to Tango, a global online gift card company.
Members had until February 19 at 11:59pm ET to complete the survey. The questions asked about individuals' membership type and workout habits, such as which devices and platforms they use, and how often.
The next phase of questions asked about members' experience with subtitles. Questions centered around:
How often they use them
Which modalities they've used them with
How satisfied they are with the experience
What they think of the placement of subtitles on the screen
The overall quality
Wow likely they are to recommend Peloton's subtitles feature to a friend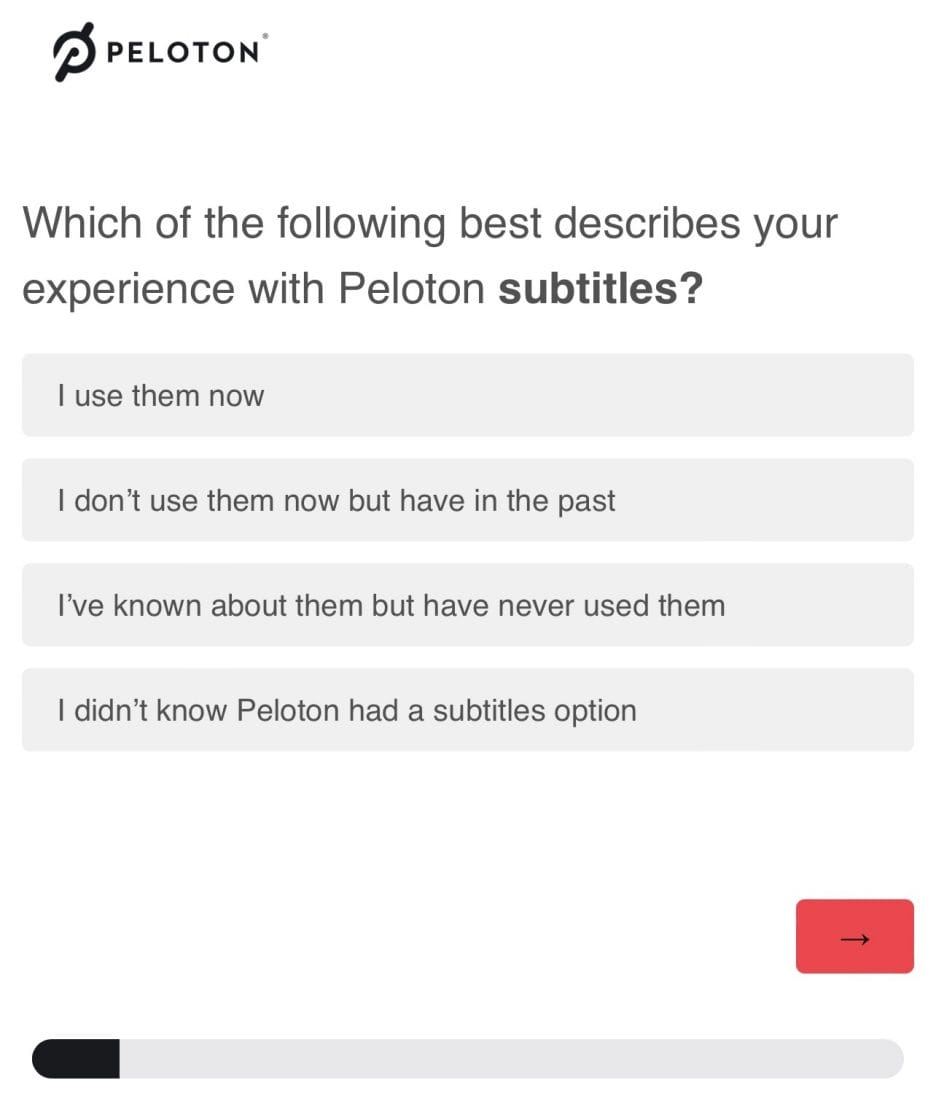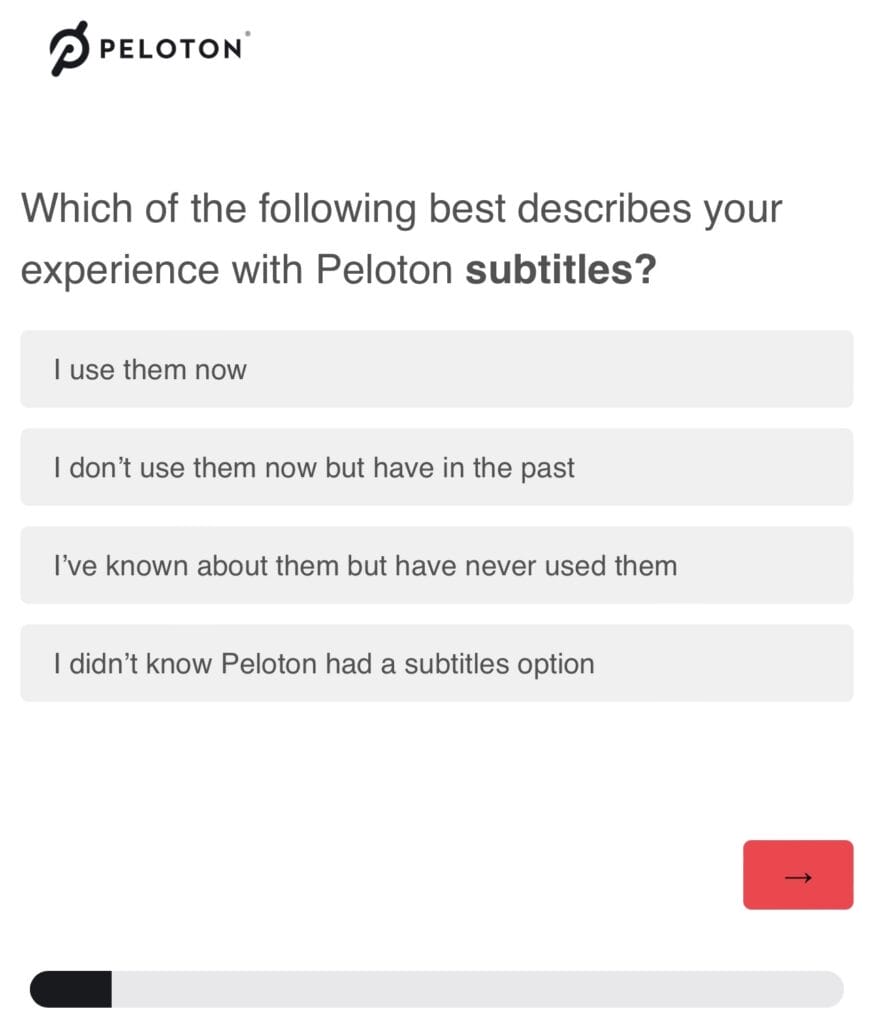 There was also a short answer prompt for members to provide more detailed written feedback.
Peloton has been building their closed captioning capabilities over the past few years. In 2022 Peloton added a feature enabling members who utilized closed captioning during a class to rate the accuracy at the end of the workout. Peloton also launched closed captioning & subtitles on live classes back in 2021.
Peloton also recently surveyed members about the Just Work Out feature.
If you utilize closed captioning & subtitles, are you happy with the feature? What would you like to see altered or improved?
---
Want to be sure to never miss any Peloton news? Sign up for our newsletter and get all the latest Peloton updates & Peloton rumors sent directly to your inbox.