Last month Peloton added a new field to the rating pop-up that appears at the end of a workout. Members who utilized closed captioning during the class will now see a "caption quality" field on their rating screen, allowing them to provide up to five stars for the accuracy of the closed captioning.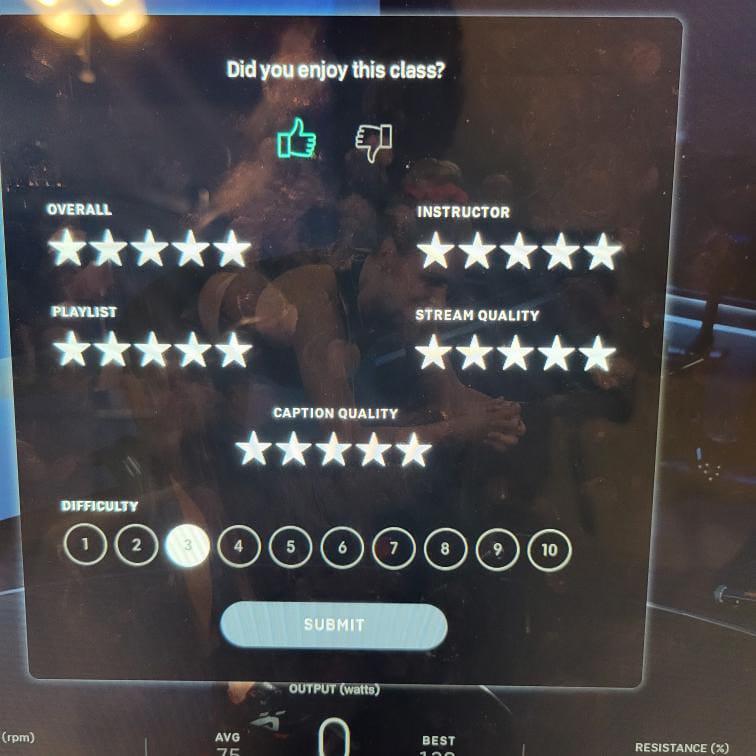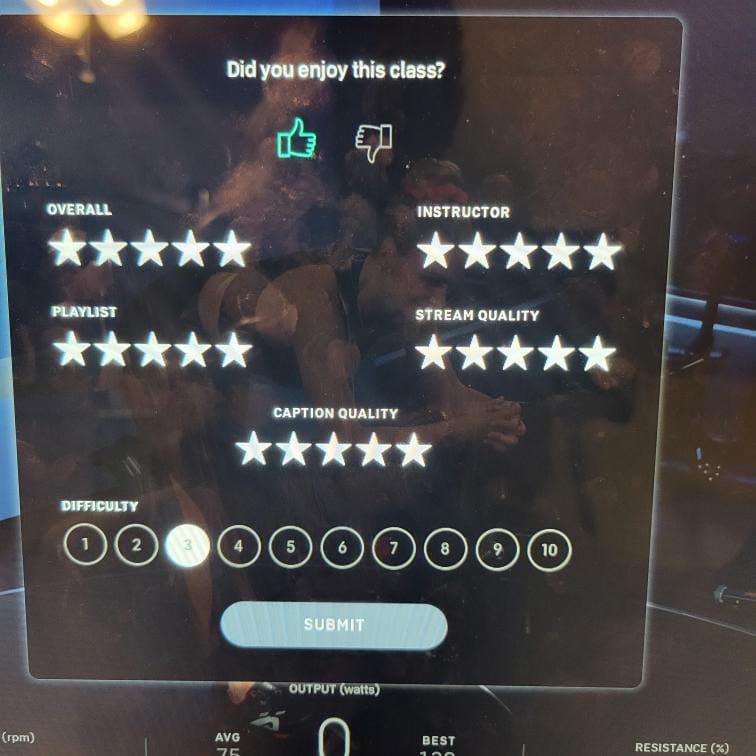 The rating feature allows members to give a "thumbs up" or "thumbs down;" provide between one and five stars for the overall experience of the class, the instructor, the playlist, and the stream quality; and rate the difficulty of the class between one and ten.
Now, if you had closed captioning enabled, you should also see the caption quality field on the rating screen. If you did not turn on closed captioning, you will not see that field. This is apparently appearing for both live and on demand classes.
Peloton is reportedly utilizing more artificial intelligence (AI) for closed captioning – particularly for the real time closed captioning for live classes, which just launched last year – so this is potentially a way for them to gauge with members how accurate the captions are.
You can enable closed captioning by navigating to the settings on your Bike or Tread touchscreen, or by clicking the dialogue box icon on your app.
Thanks to #ReeZzzz for sharing this image and the heads-up.
---
Want to be sure to never miss any Peloton news? Sign up for our newsletter and get all the latest Peloton updates & Peloton rumors sent directly to your inbox.