Peloton's Yin Yoga classes have officially launched on the platform. A new collection is available with instructors Denis Morton and Aditi Shah. The collection description reads:
Go deeper with Yin. You'll target connective tissue over muscle and hold poses longer than usual. Achieve stillness and stability, while enjoying the meditative, exploratory nature of these classes.


There are five classes currently available, ranging in length from 20 to 45 minutes. The classes are also available via the regular on-demand library. You can use the "restorative" filter to locate them when searching the complete yoga library.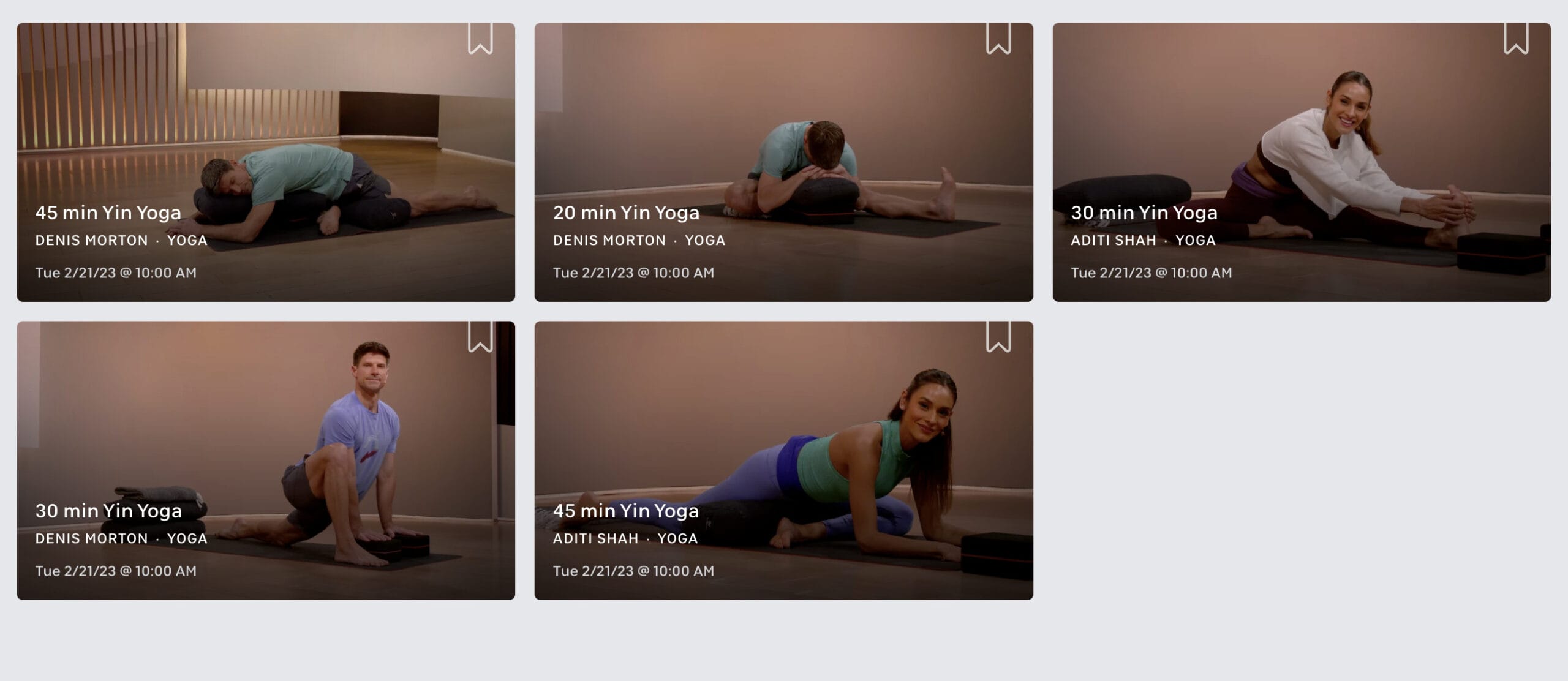 We first shared that these classes were on the way earlier this month, and this is the first time Peloton has offered Yin Yoga content. The class descriptions read:
Yin classes prioritize stability and stillness over movement, allowing us to go deeper both mentally and physically. In this class, you'll hold poses for longer amounts of time to target your connective tissues.
It is still unclear whether Peloton will add live Yin Yoga classes – potentially with other instructors as well – or if the format will be limited to sporadic releases straight to the on-demand library. There is always the possibility of a Peloton Yin Yoga program in the future as well.
You can view the new Yin Yoga Collection on your App, Bike, Tread, and the Peloton website.
---
Want to be sure to never miss any Peloton news? Sign up for our newsletter and get all the latest Peloton updates & Peloton rumors sent directly to your inbox.