Peloton is once again offering a limited time deal on refurbished bike purchases, but this one might be the best yet.  From now until August 14 customers are able to purchase a refurbished Peloton bike for $995, and this offer includes delivery and set up. Normally the Peloton bikes cost $1445, so this is a 31% discount on the bike itself. This discount applies only to the original Bike, not the Bike+
Not everyone is able to take advantage of this offer however. Eligible customers will receive an email directly from Peloton with the offer and invitation to purchase within. The page for refurbished Peloton bikes also has a link to chat to see if you are eligible.
Don't forget, if you are eligible for the deal, you can call a showroom as well which will help support one of the showroom employees.
If an eligible customer chooses to purchase a refurbished bike they should be aware that they will need to also subscribe to the monthly All-Access membership, at the cost of $44 per month. The refurbished bike may also come with some cosmetic damages but is an otherwise a fully functional bike. The bike will come with a 12 month warranty and members will also be given the option to acquire an extended warranty at the time of purchase. The bike is also eligible for financing over 39 months to spread out your payments.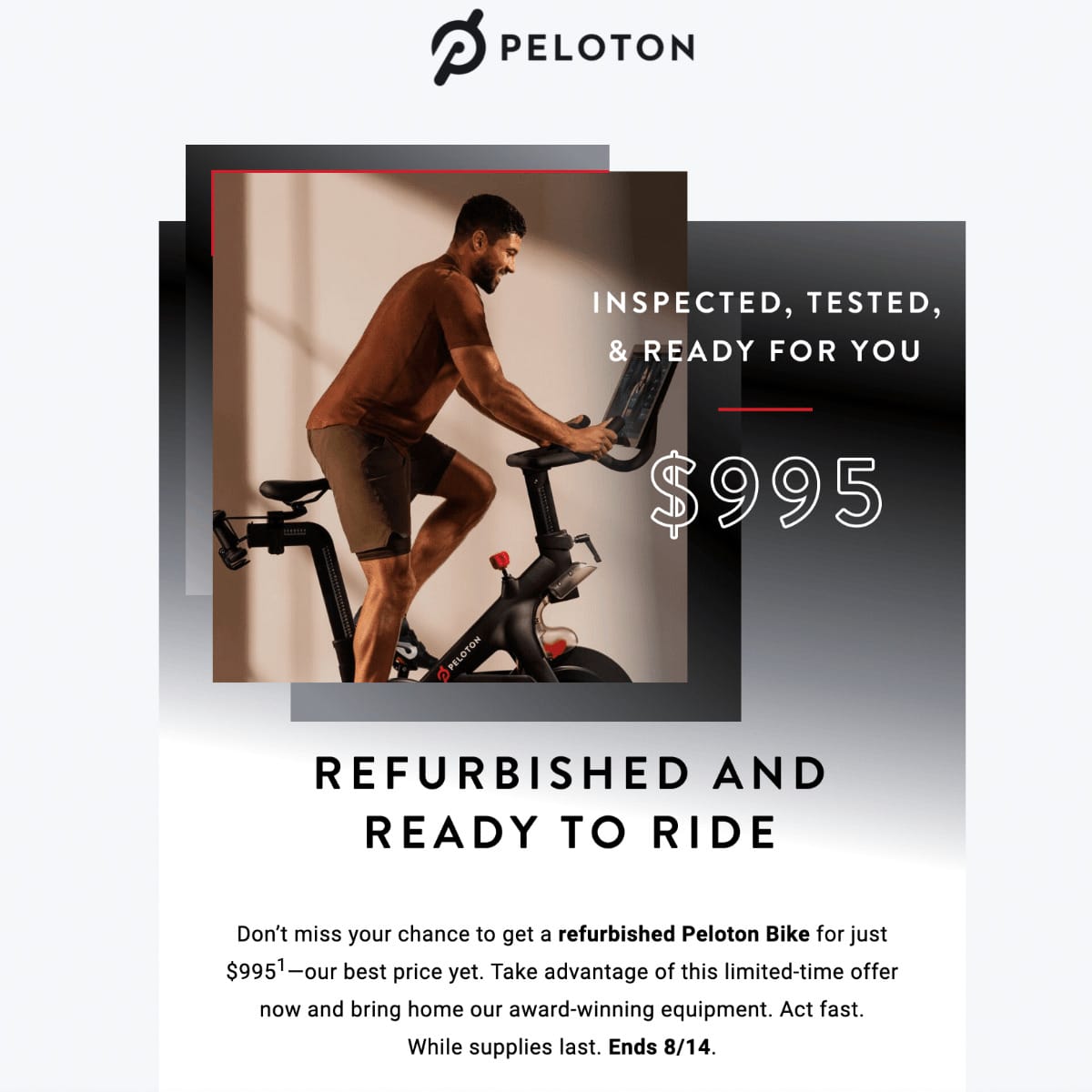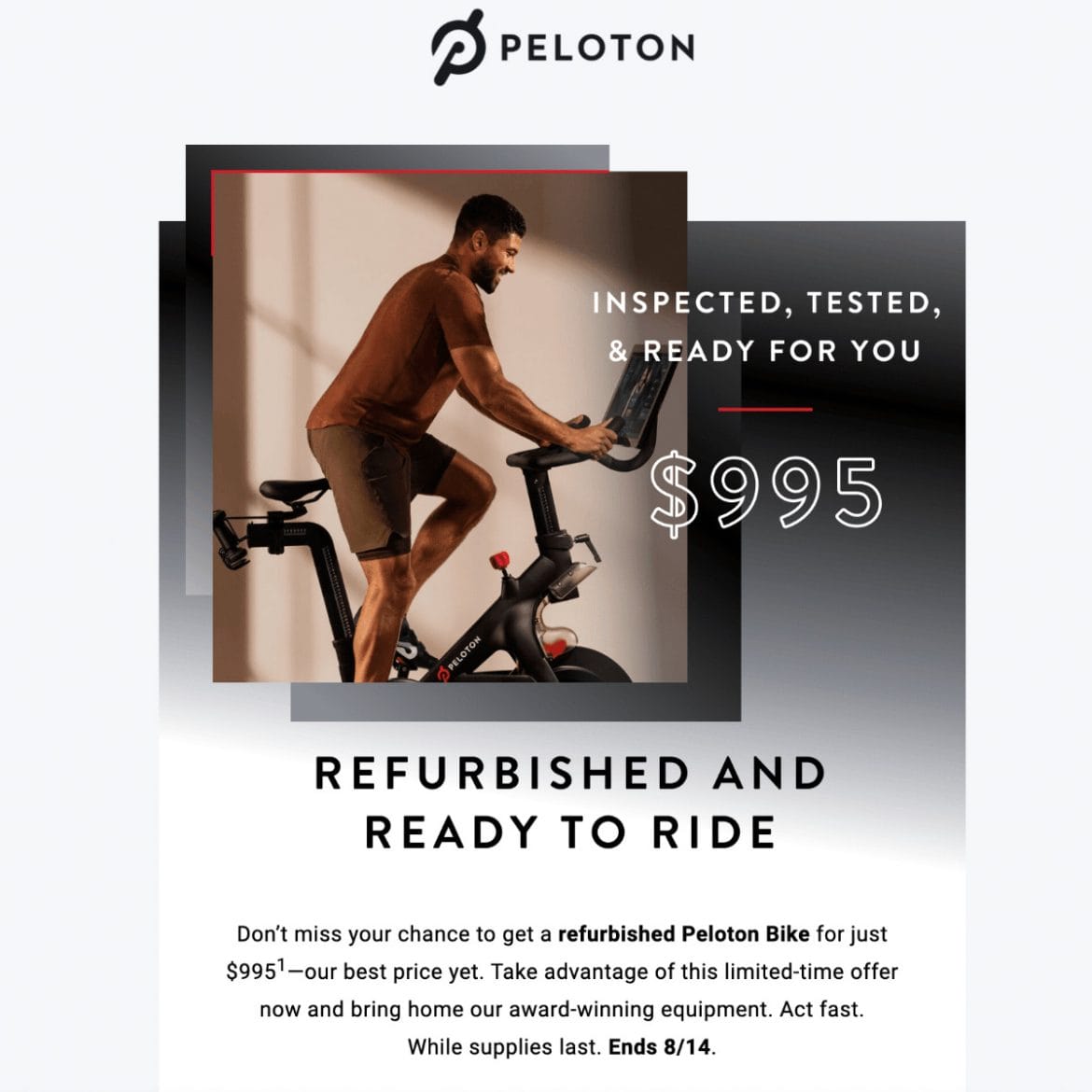 Peloton most recently offered a discount on their refurbished bikes in April. The discount was $450 then as well, but with Peloton lowering the cost of their hardware in April, this new discounted amount now brings the total under $1,000. In addition, previously you had to pay for $250 for shipping & delivery on top of the purchase price. With Peloton now once again bundling shipping & delivery – the savings is even greater on the Bike.
As the email indicates, there are some details to note in the fine print of the offer:
Eligible participants must have received an invitation directly from Peloton (invitations may not be transferred).
This offer is only available while supplies last.
All sales are final.
If you would like to learn more about this offer you can visit Peloton's Refurbished Bike Program FAQ Page.
One question they answer is that you can not use a referral code when buying a refurbished Peloton bike. The page states "Unfortunately, this promotion cannot be combined with any other offers or discount codes, including but not limited to the "Treat Yourself. Treat Your Friends" code or Referral Program."
Let us know if you have received an invitation to buy a refurbished bike, or have participated in this program before!
---
Want to be sure to never miss any Peloton news? Sign up for our newsletter and get all the latest Peloton updates & Peloton rumors sent directly to your inbox.