Black Friday deals have come and gone, but Peloton is still offering a fairly significant discount on the Bike+. The Peloton website has been updated with a new image on the home screen as well as a banner ad advertising a $450 value on the Bike+.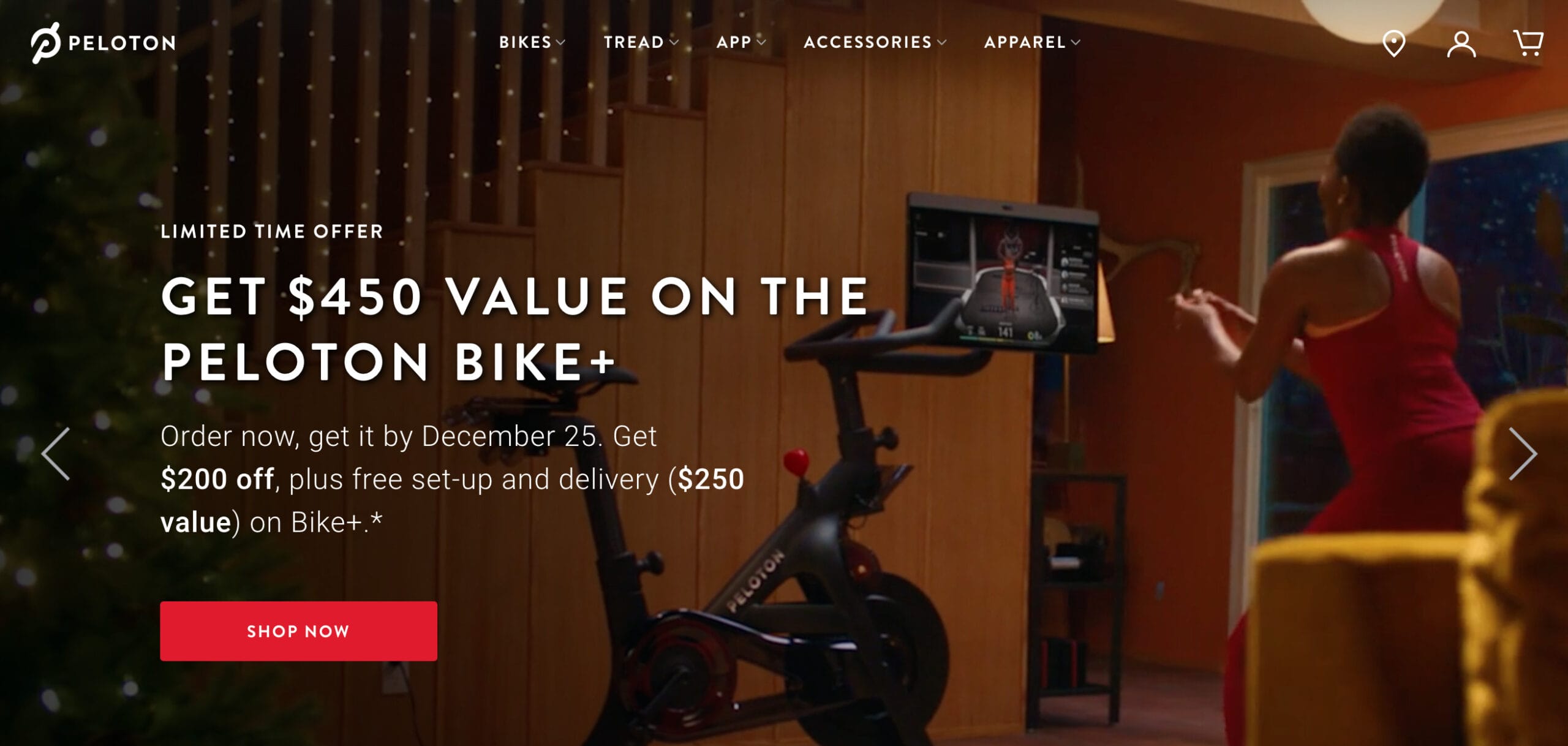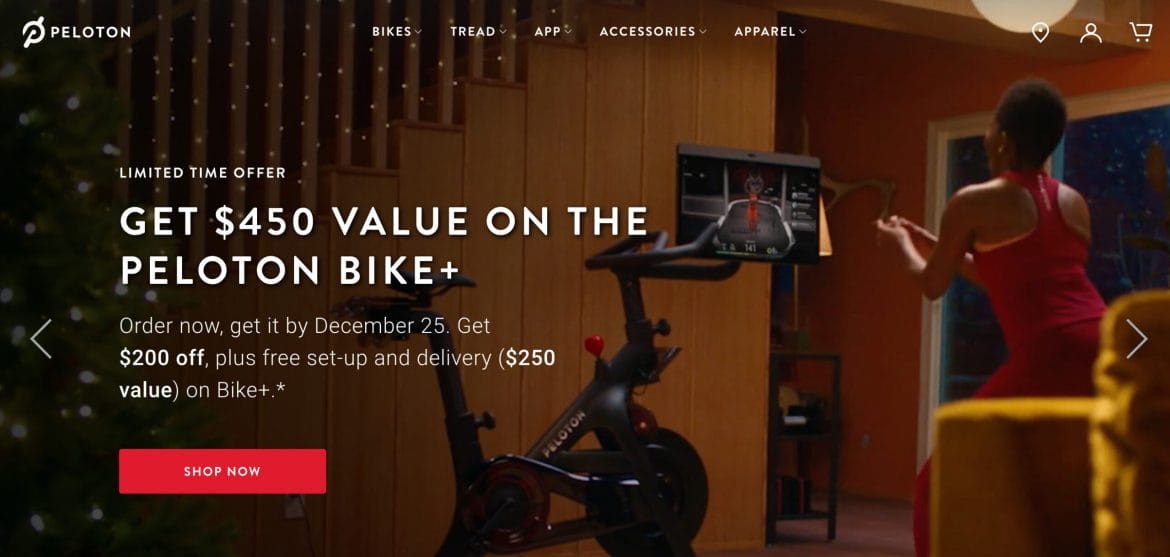 The details: $200 off the Bike+ purchase price ($270 CAD), as well as free set-up and delivery (a $250 value). This means that you can currently get the Bike+ for $2,295 instead of the normal $2,495 purchase price. Note that delivery and set-up are always free, so this extra $250 included in the "$450 value" is a bit of a marketing gimmick.
It appears this offer is only available in the U.S. and Canada, and is only available throughout this month. Peloton has also sent out a marketing email advertising the deal. The email also promotes the original Peloton Bike, available at its lowest price ever ($1,495) with an estimated delivery time of 1-2 weeks. The price of the bike was permanently dropped to that new $1,495 price point in August.
The new discount indicates that Peloton is trying to push new customers (or upgrade existing App or Bike users) to the Bike+, during a time when many are in the market for new fitness equipment as the New Year approaches.
If you're trying to decide between the Bike and Bike+, be sure to check out our guide explaining all the differences here. You can also take a look at our Holiday Gift Guide to source ideas for yourself or your loved ones!
---
Want to be sure to never miss any Peloton news? Sign up for our newsletter and get all the latest Peloton updates & Peloton rumors sent directly to your inbox.