The Peloton Comeback program, which is a program where Peloton gives away free bikes & memberships, is now available across parts of Canada. Specifically, applicatants are now being accepted for Peloton's Comeback program of free bikes in the Canadian provinces of: Alberta, British Columbia, Manitoba, Ontario, Saskatchewan.
Peloton's Comeback program is described as a part of Peloton's social impact initiatives, which launched in the US in February 2019. The mission is described as "to provide motivation and accomplishment via the Peloton Bike to individuals who may be coming back from adversity in their lives." The initial goal was to give away 100 bikes over 100 days (plus 3 years worth of free Peloton membership to each recipient). However, once this goal was met, they later made the initiative permanent. In April 2020, Peloton announced a special Comeback program for hospital & healthcare workers. In August 2020, Peloton expanded the Comeback program to the UK.
To date, Peloton has gifted more than 1,000 bikes and 3 year memberships through the Peloton Comeback program.
With today's partial expansion of the Comeback program to parts of Canada, Germany is the only current market where the Comeback program is not available. There is currently no word on when Peloton Comeback will expand to the rest of Canada, or Germany.
Additionally, Peloton shared on their social media they would have a "Comeback: Holiday Edition" promotion. Over the holidays in December 2020, Peloton will be gifting an extra 100 bikes + Peloton memberships to Comeback applications during the holiday season.
You may submit for the Comeback Program (or nominate someone) at the Peloton Comeback website: US/Canada Version, or UK Version.
You can read stories/applications from previous winners here.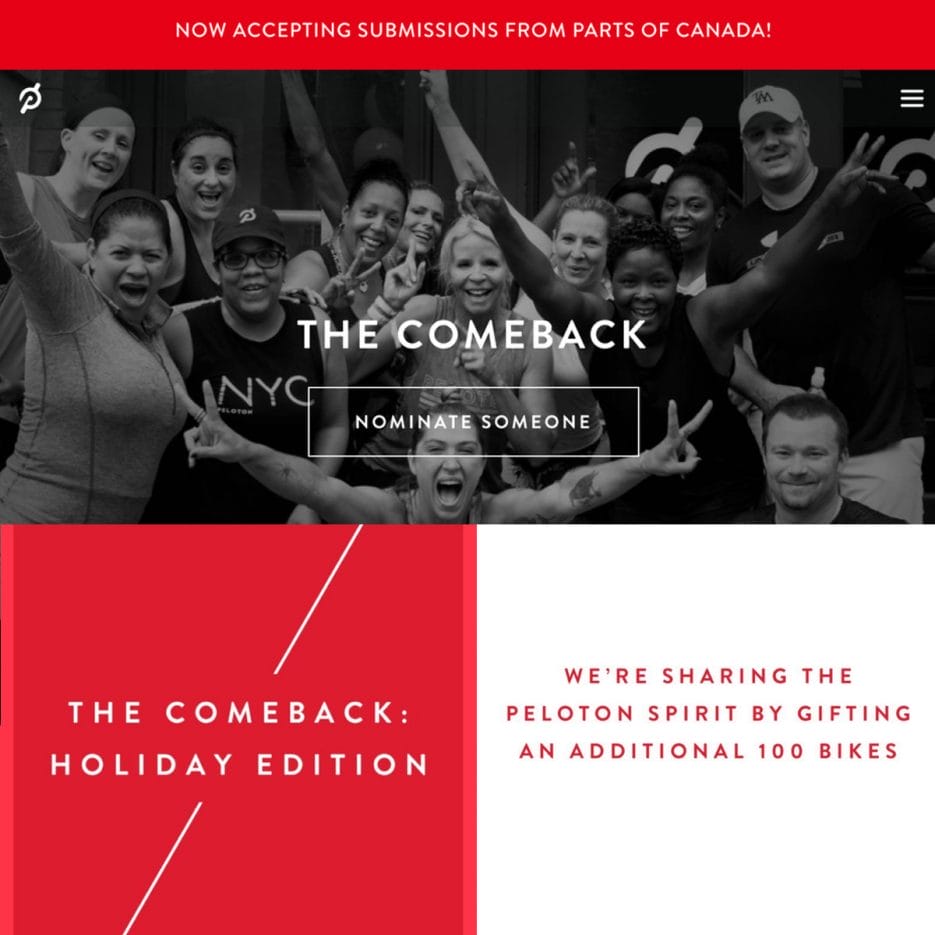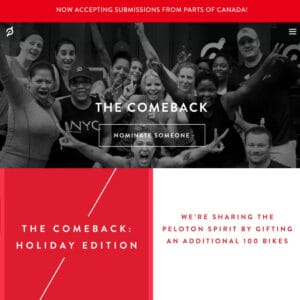 ---
Want to be sure to never miss any Peloton news? Sign up for our newsletter and get all the latest Peloton updates & Peloton rumors sent directly to your inbox.