Update – If you're looking for the calculator for 2022, you can find it here.
At the beginning of the year, Peloton launched "The Annual 2021" challenge. This challenge encourages members to workout consistently throughout the year, and awards badges to members as they hit certain number of minutes worked out. The minutes can be from any activity type. (Note you can click here to jump straight to the calculator!)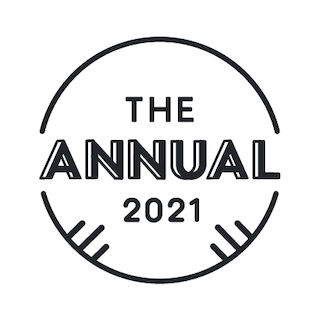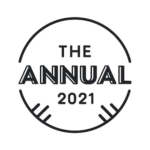 The first badge is available when members have worked out for 1,000 minutes. Badges are available every 1,000 minutes up to 10,000 minutes, and then it jumps up to 15,000 minutes. At the end of September Peloton added extra 18,000 and 20,000 minute badges.
One common question we've seen is people wondering exactly how many minutes do they need to work out every day in order to reach 15,000 minutes in The Annual Challenge (or the new maximum 20,000 minute level). To make life a bit easier, we've put together this calculator for you!
First, select the number of minutes you are targeting for the year. We've defaulted this to the highest level badge (20,000 minutes), but you can change the dropdown to any other badge target as well.
Next, type in how many minutes you've worked out so far this year. You might not know this immediately, but Peloton makes it easy to figure out. Simply click this link which takes you to the challenge page for The Annual 2021 on Peloton's site. If you haven't opted in, do that! On that page is a section that shows you exactly how many minutes you have worked out so far.
Take this information and use it in the calculator below. Once you've entered the number of minutes you've worked out so far, and selected the milestone you are working towards, just hit "Calculate". A message will then show up telling you exactly how many minutes you need to work out per day, from now until the end of the year, to achieve that milestone by December 31st.

Peloton's Annual 2021 Challenge Calculator
Update – If you're looking for the calculator for 2022, you can find it here.
Target Number of Minutes for 2021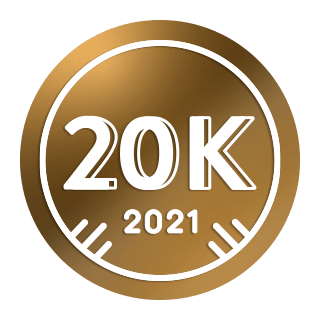 Minutes Needed to complete The Annual 2021 by the end of the Year
Fill out the fields above and hit "Calculate" to see your results here



Don't forget, if you love Peloton's badges, we have a page dedicated to Peloton's special badges and what classes you need to take to earn them.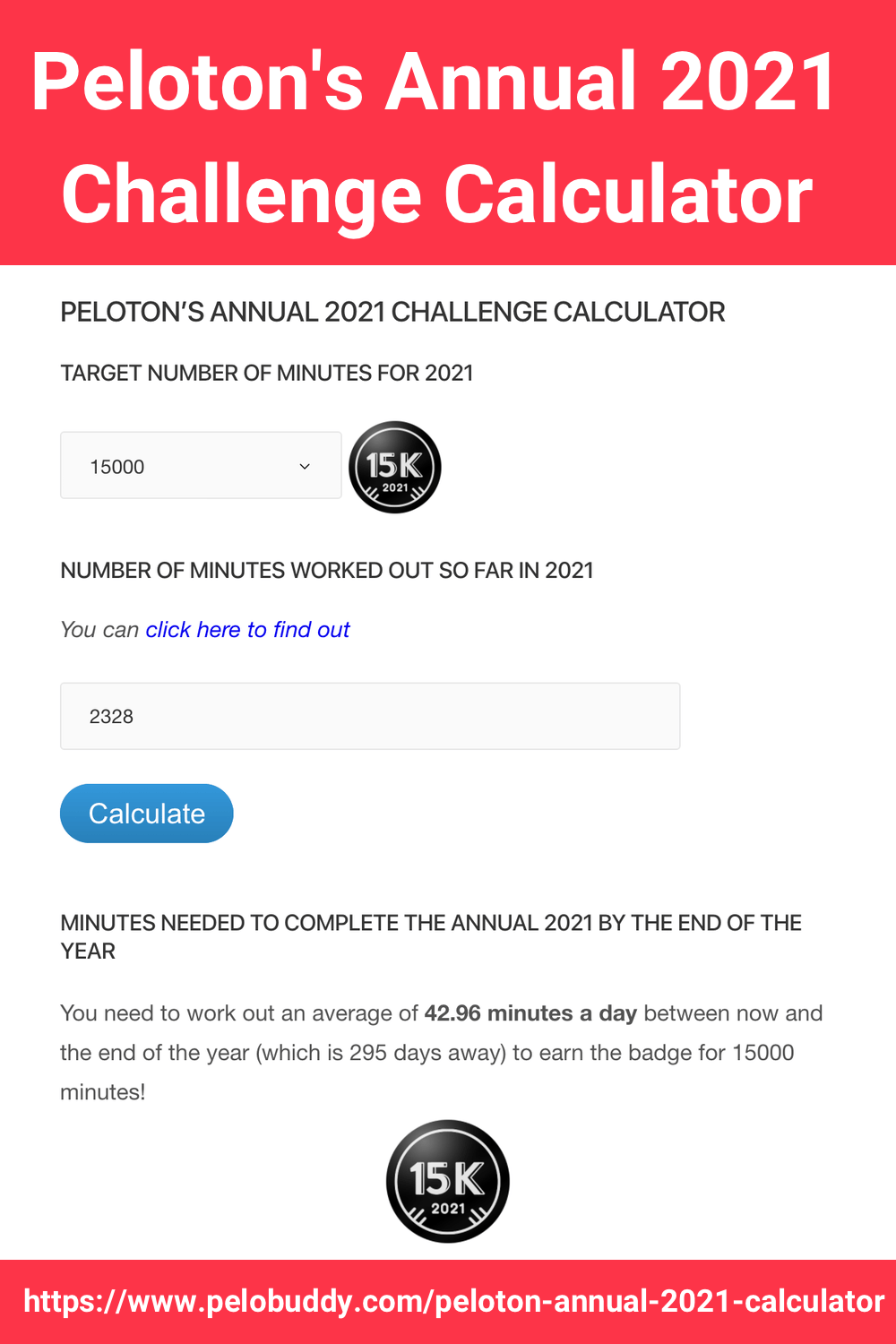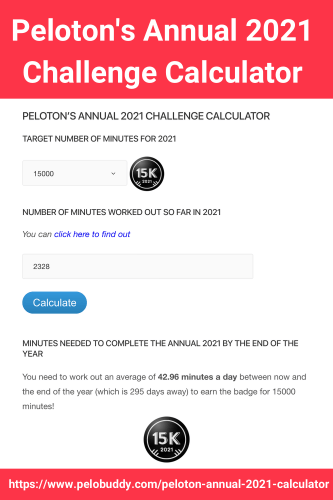 ---
Want to be sure to never miss any Peloton news? Sign up for our newsletter and get all the latest Peloton updates & Peloton rumors sent directly to your inbox.