Peloton has dropped a new installment of their artist series reloaded content. Six new classes have been released to the on-demand library, all of which are outdoor audio walks or runs, and feature artists who have previously had an official Peloton artist series.
Artists for this installment include: Fall Out Boy, Thomas Rhett, P!nk, Bad Bunny, Donna Summer, and The Beatles. Peloton initially teased that these classes were on the way in the weekly @PelotonStudios "This Week at Peloton" post on Instagram.
Note that one of the classes features one of the artists themselves! Fall Out Boy member Pete Wentz joined Andy Speer for the Fall Out Boy Run. This class includes discussion and conversation between Pete & Andy, in addition to hearing songs as well. This is similar to the classes featuring Ed Sheeran from earlier this year.
Peloton posted a video to Instagram showing Pete and Andy at Peloton Studios.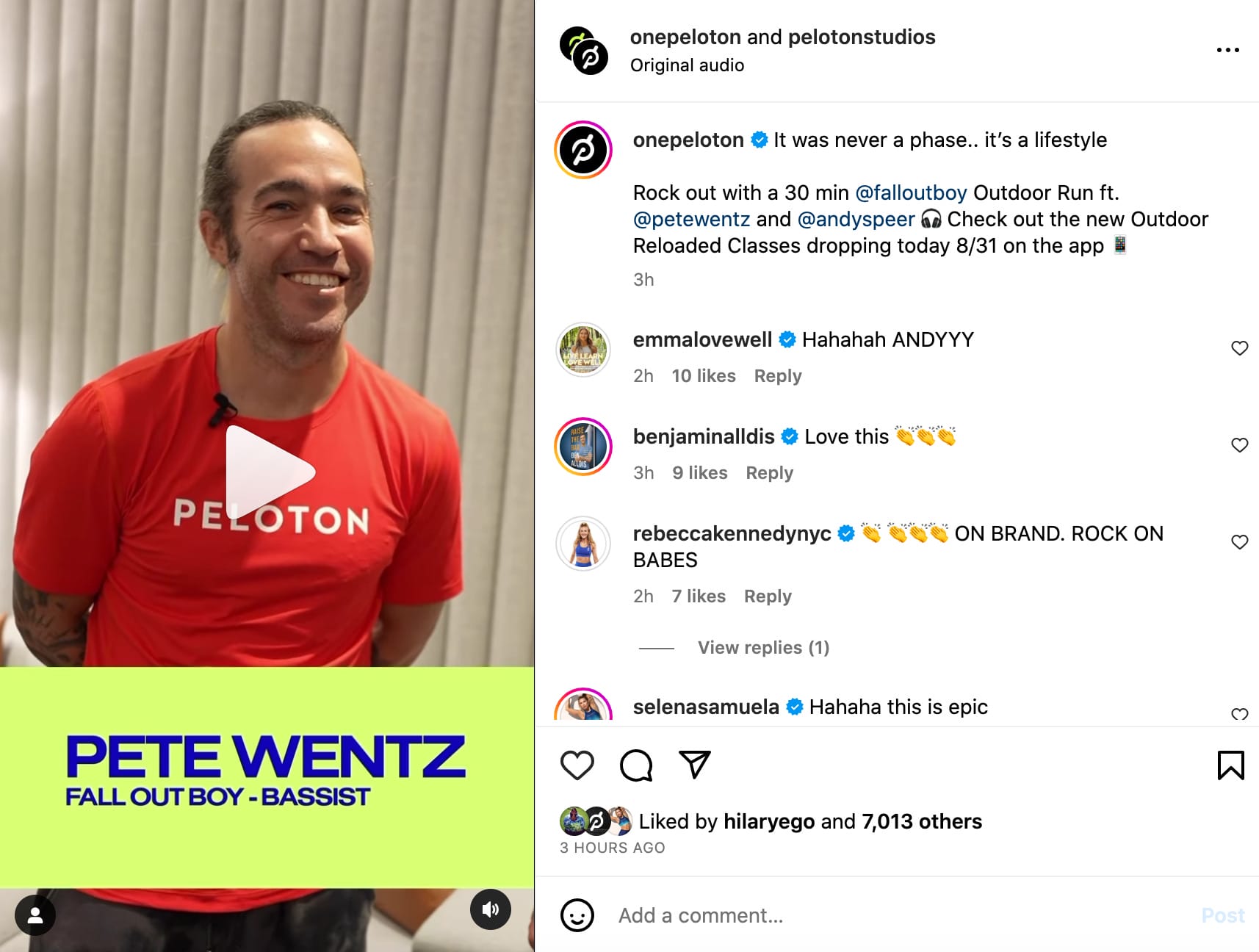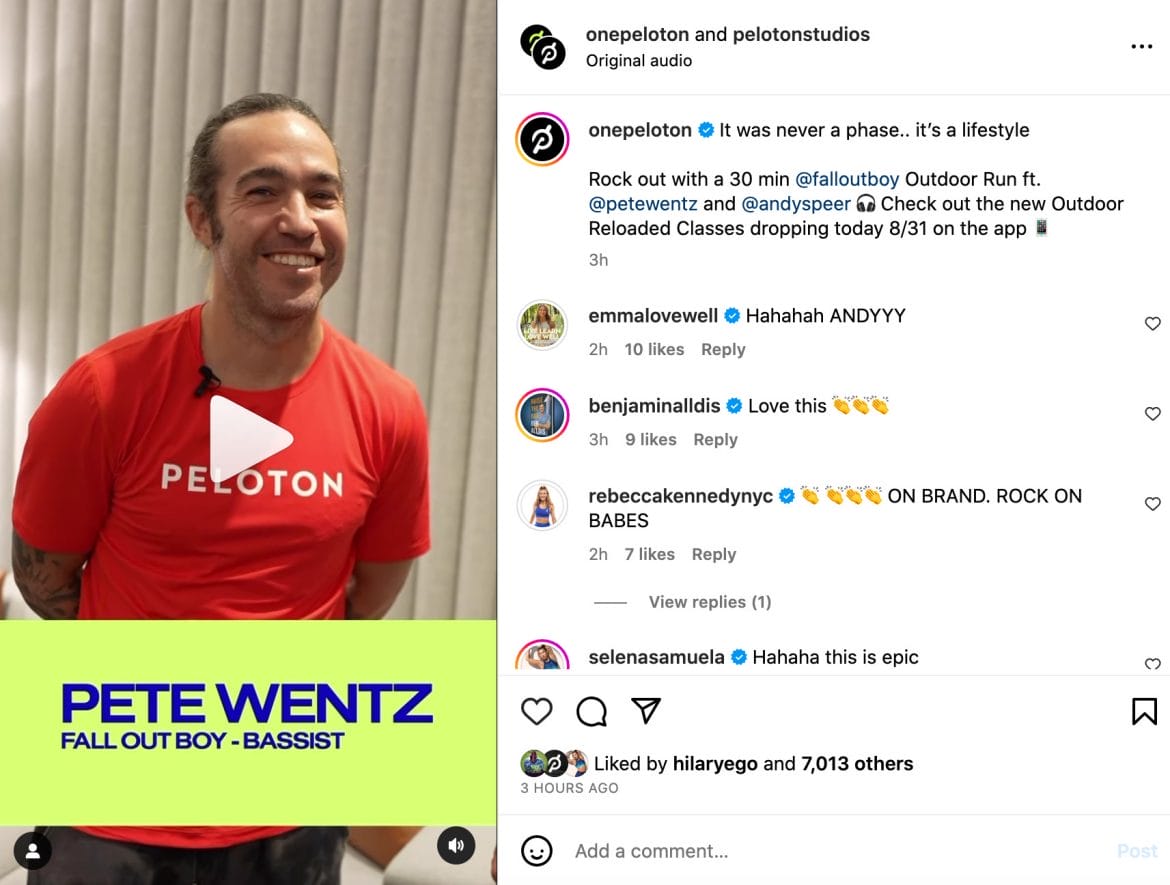 You can find the complete list of Outdoor Artist Series Reloaded classes from August 31 below:


This is Camila Ramón's first-ever outdoor content. We shared earlier this summer that outdoor runs/walks from Camila were on the way after she posted to social media that she was recording audio content.
In addition to an artist series badge, members can also earn a "Peloton Outdoor Artist Series: Reloaded" badge for taking any of the new classes.
This year Peloton launched an artist series "reloaded" programming initiative – which marks an additional release for an artist that has previously been featured. The first iteration was with new German-language content earlier this year, which took place again over the course of this summer. The first English classes were released to the on-demand library at the end of June, with another installment at the end of July.
Will you be taking any of Peloton's new outdoor artist series reloaded classes?
---
Want to be sure to never miss any Peloton news? Sign up for our newsletter and get all the latest Peloton updates & Peloton rumors sent directly to your inbox.