Peloton instructor Sam Yo is returning to his theater roots! He will be joining the cast of Rodgers & Hammerstein's The King and I musical in the United Kingdom.
Sam shared the news via Instagram:
🚨Announcement: Returning Back To The Stage 🤗"
▫️
So thrilled to finally share that I will be going back to my musical roots and joining the cast of @thekingandiuk
▫️
Book your tickets to come watch me on stage – link in my bio ⬆️
▫️
Leave an ETC,ETC,ETC below to wish me good luck🤞🏼
▫️
#kingandi #musicaltheatre #stagelife #jazzhands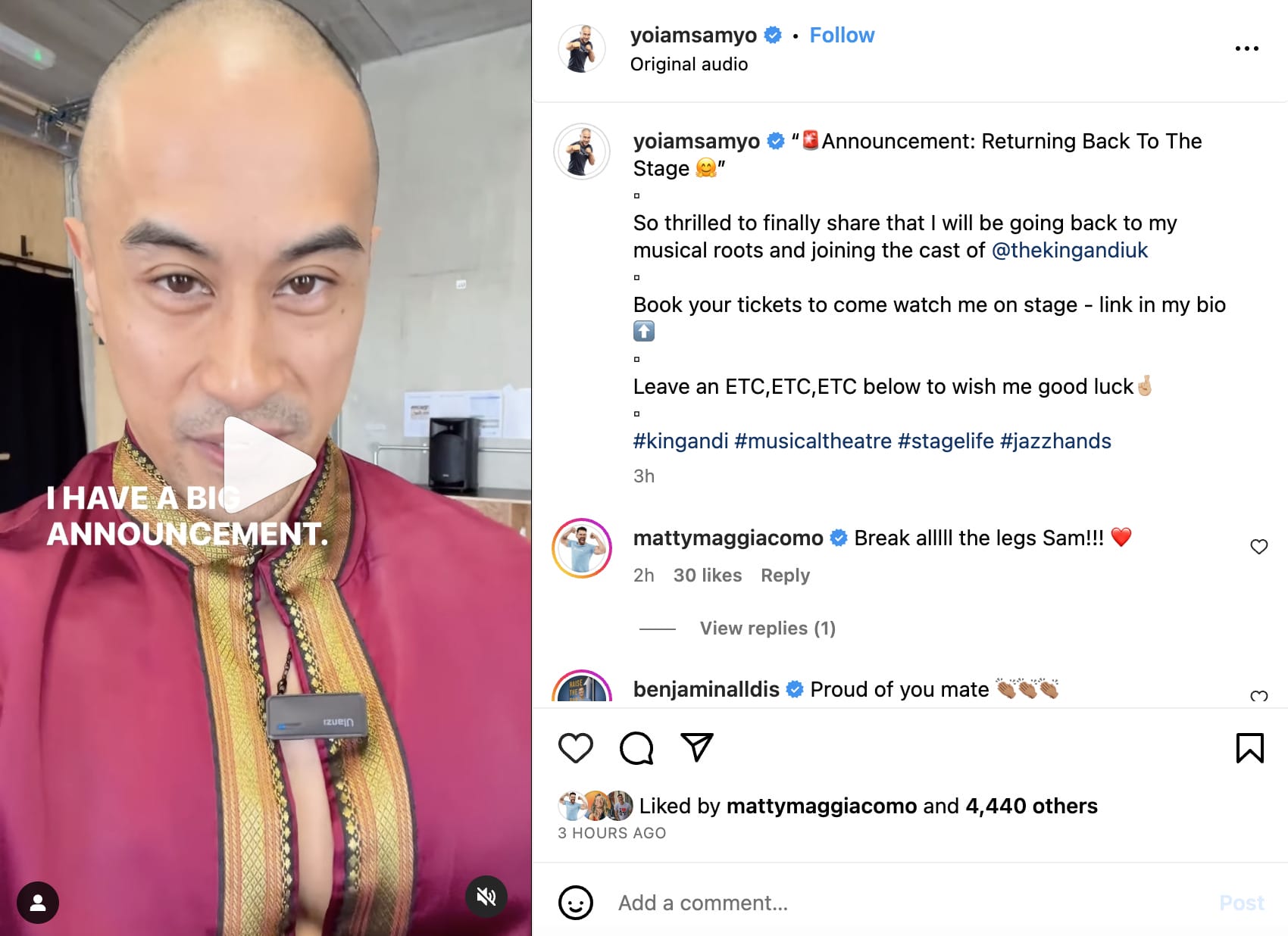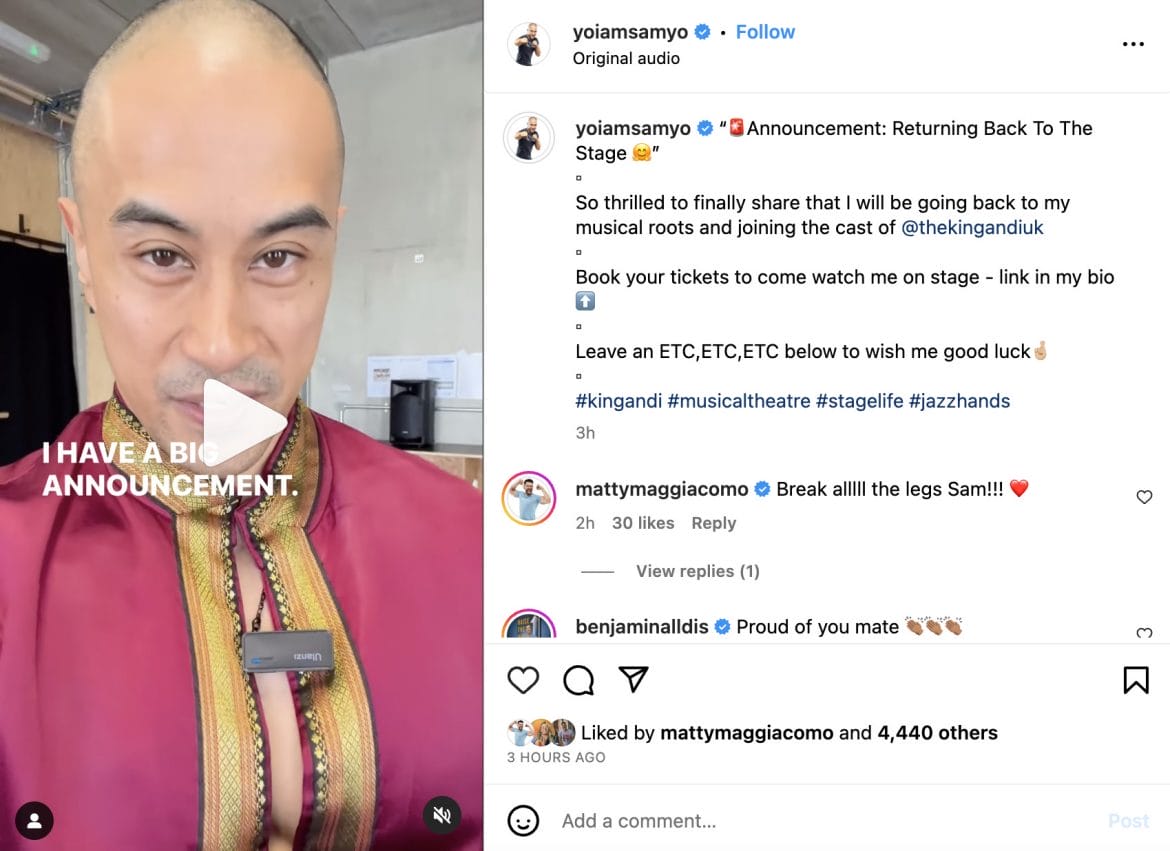 The post includes a video in which Sam reveals that he is joining the cast of The King and I on their four-week tour. He will be playing the role of the Kralahome, the central antagonist of the production, as well as the role of the King of Siam in one show (who he will be an understudy for).
The traveling production will visit three cities:
Edinburgh, Scotland – Playhouse – September 12-16, 2023
Woking, England – New Victoria Theatre – September 26-30, 2023
Oxford, England – New Theatre – October 3-7, 2023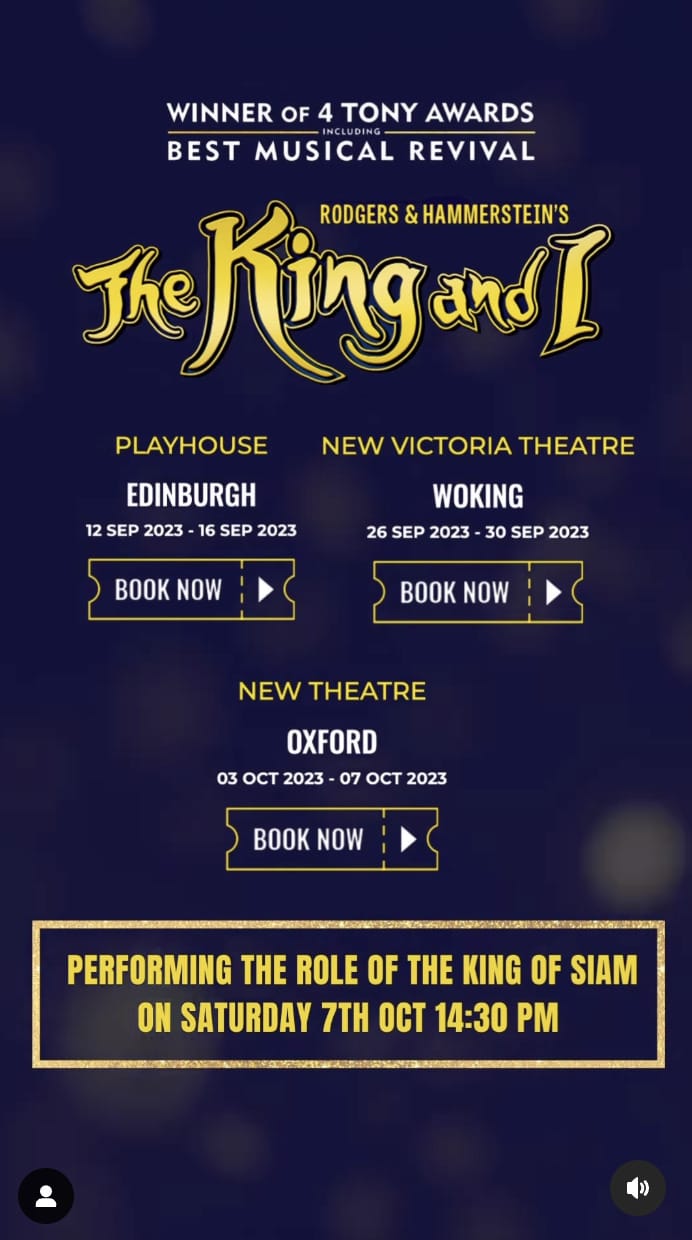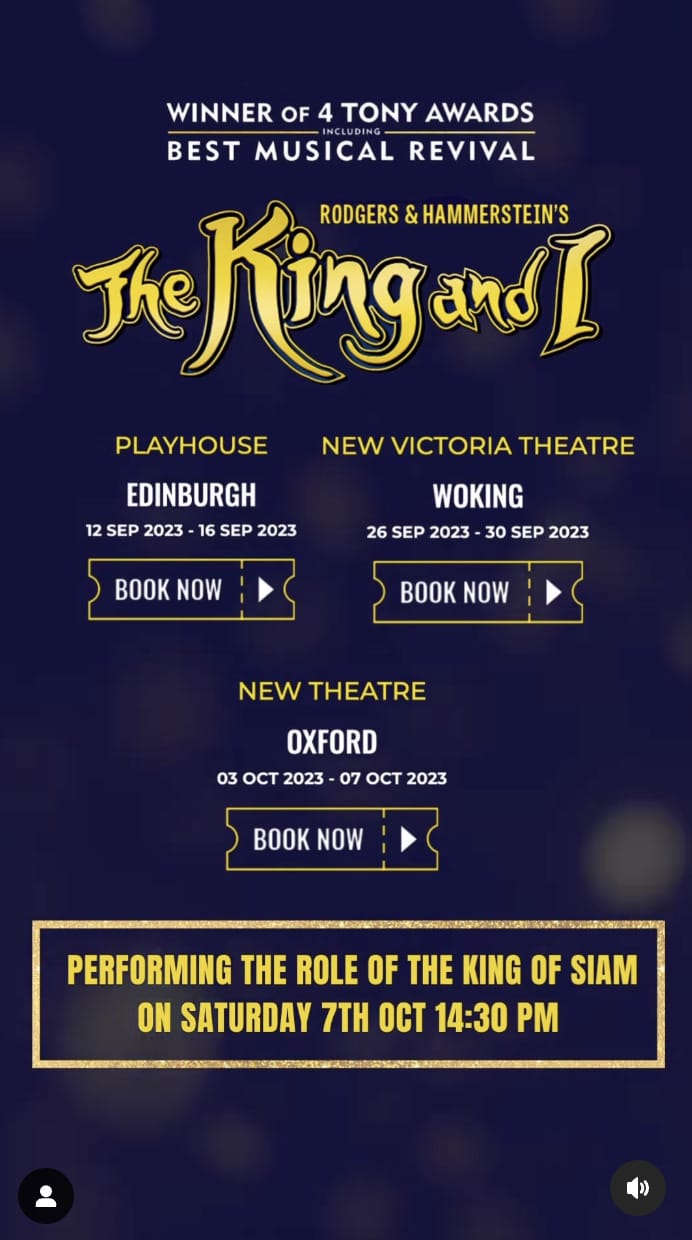 Sam will be playing the role of the King of Siam at the New Theatre in Oxford on October 7th at 2:30pm. Those interested in attending can purchase tickets for any shows on the tour via the production website.
Note that this does not mean Sam Yo is leaving Peloton. Rather, he's choosing to use some of his time off to be in the musical. Note that Peloton Studios London is closed through September 22 for renovation and maintenance.
Sam performed in London's West End beginning in 2000. He was in the ​​London Palladium's production of The King & I, Aladdin, Mulan, Anything Goes, and more. He left the theater in 2018 before joining Peloton in 2019.
Tremendous congratulations to Sam!
---
Want to be sure to never miss any Peloton news? Sign up for our newsletter and get all the latest Peloton updates & Peloton rumors sent directly to your inbox.