Peloton's pilates classes, which were first announced at the end of 2020, are the latest new class type from Peloton. The initial launch featured 20 classes that went straight to the on-demand library, taught by Hannah Corbin, Emma Lovewell, Kristin McGee, Aditi Shah, and Sam Yo. If you haven't checked them out yet, you can find them in the Strength section, with the class type filter of Pilates, or click here to go directly there.
However, after the big launch, members have been asking one question over and over about pilates:
When will Peloton add new Pilates classes? When will new Peloton Pilates classes be available?
While Peloton has yet to confirm an exact date for new content, on social media, they are confirming that more Peloton Pilates classes will be coming "in early 2021".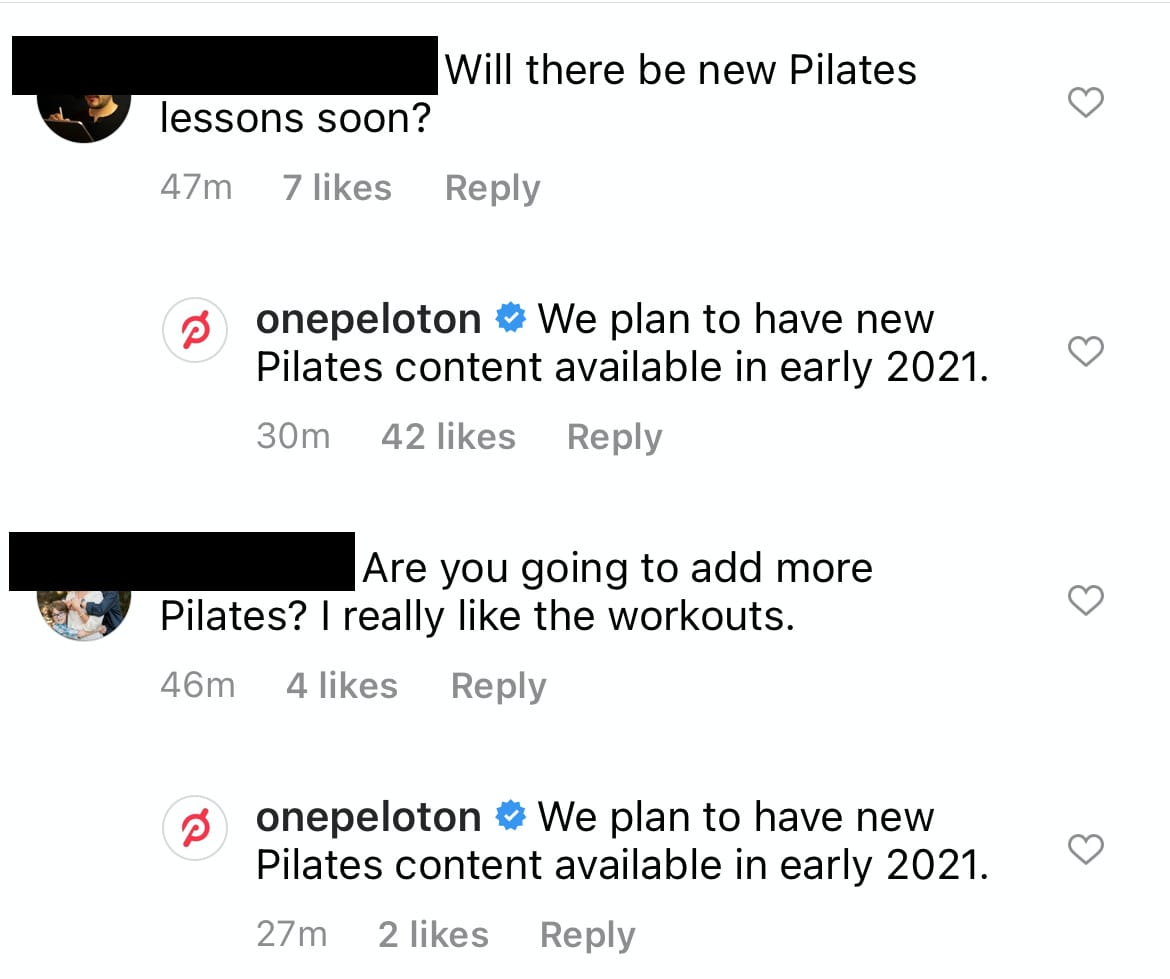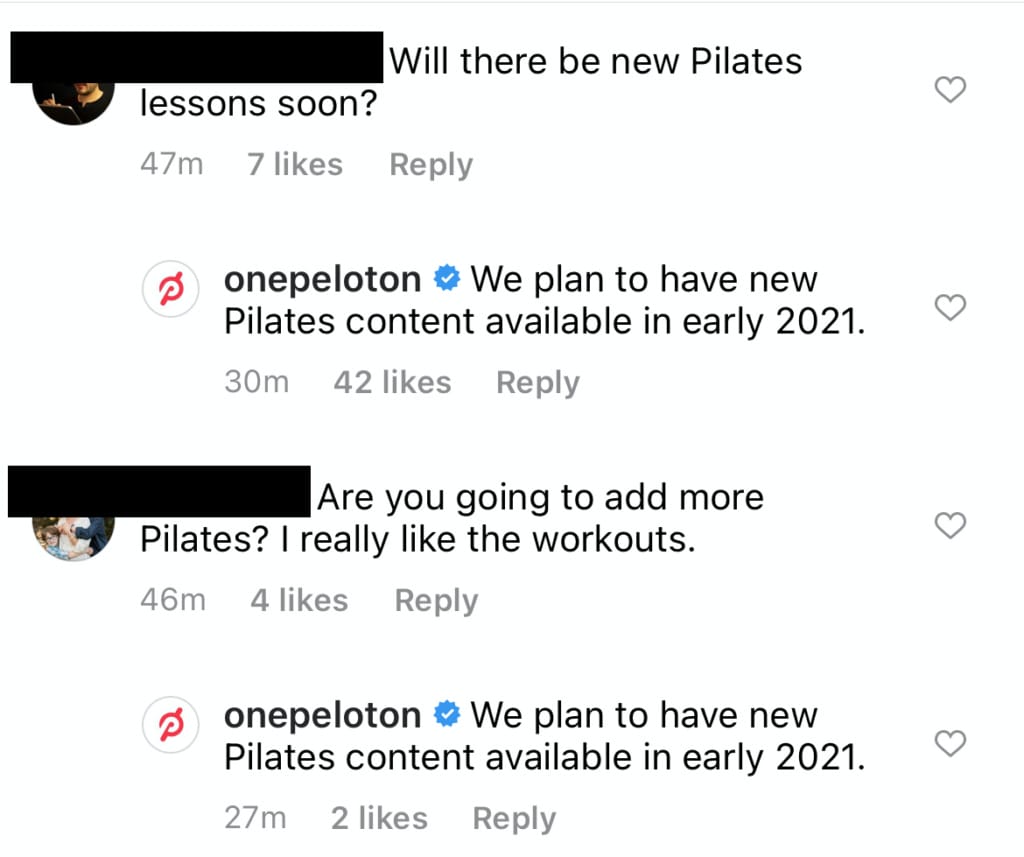 How early? They don't clarify any further. We know more Barre classes are supposed to come in March – but it isn't clear if the timing of Barre & Pilates are linked yet.
Peloton also teased that they would be "introducing more motivational instructors to Pilates soon" in an email to members at the end of 2020 – so we are still waiting to see what comes from that.
If you are tired of waiting for more Pilates, Kristin McGee is teaching some yoga classes that are a fusion of both Yoga + Pilates. She shared some information about it on Instagram, posting:
PILATES!!! This is a fav move of mine bicycle legs as you lower and lift up…fun brain game is to bicycle the legs backwards too!


I honestly love Pilates so much and how it compliments my yoga practice. Meet me on the mat Mondays 8am EST @onepeloton (or take on demand later) for a fun fusion of the two!
To find these classes, head over to the Yoga section of the on-demand library, and pick Kristin McGee as the instructor (direct link here). You'll want to find the Monday @ 8:00am ET classes – the first of which launched on February 8th. All of the classes added so far are listed under "30 minute Focus Flow: Core".
Pilates isn't the only new class type that Peloton has launched with a limit number of new classes – only to then wait months or more to add new classes.
Peloton Barre classes were announced in September of 2020. The Peloton Barre launch consisted of 10 classes going straight to on-demand. Peloton has recently been slightly more specific answering when there would be more Peloton Barre classes, confirming on social media to look for them in March 2021.
Dance Cardio was announced & launched in March 2020, with an initial launch also of 10 classes. At time of publishing, no more new classes have been added. However, since these classes all feature more than one instructor, we can assume safety and social distancing guidelines might be the reason for these.
We will update this post once a more specific month or date is provided by Peloton in the future.
---
Want to be sure to never miss any Peloton news? Sign up for our newsletter and get all the latest Peloton updates & Peloton rumors sent directly to your inbox.