March 2021 Update – Peloton is adding live Barre classes to the schedule.
Update – Peloton has now been posting messages that the plan is to release new Peloton Barre classes in March 2021 (before they were generically just saying "2021").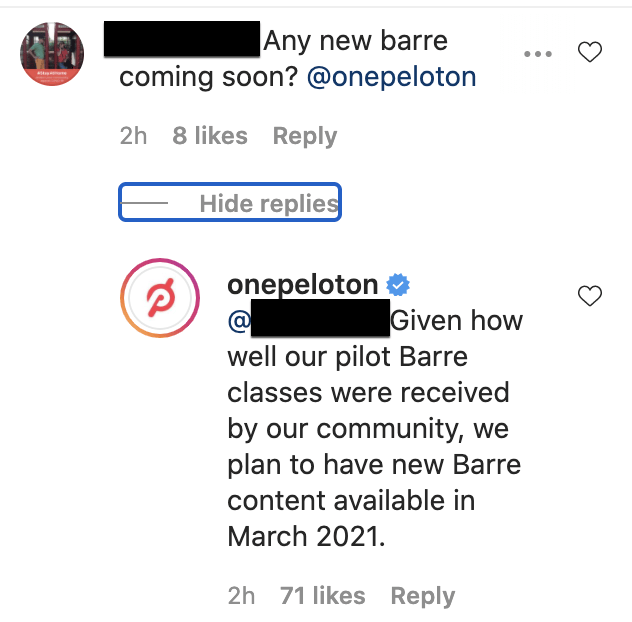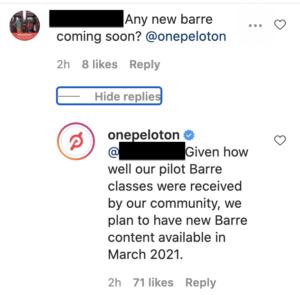 Original Article from October 2020
It has been less than a month since the introduction of Peloton's new barre classes, but one question keeps popping up about them:
When will Peloton add new barre classes?
The initial launch only had 10 classes, taught by Ally Love and Hannah Corbin, ranging from 5 minute classes to 30 minute classes. Shortly after launch, Peloton created the "Raise the Barre" flash challenge as extra incentive for people to try them. However, with only 10 classes, people have either already tried them and are wanting more, or waiting to see if Peloton has plans to make this a regular thing before integrating it into their workout routine.
Members have taken to social media to try to figure out if and when Peloton will be adding more classes, and this week, Peloton has replied. On more than one occasion this week, on multiple threads, members have gotten the following reply:
"We're planning to release more Barre classes in 2021."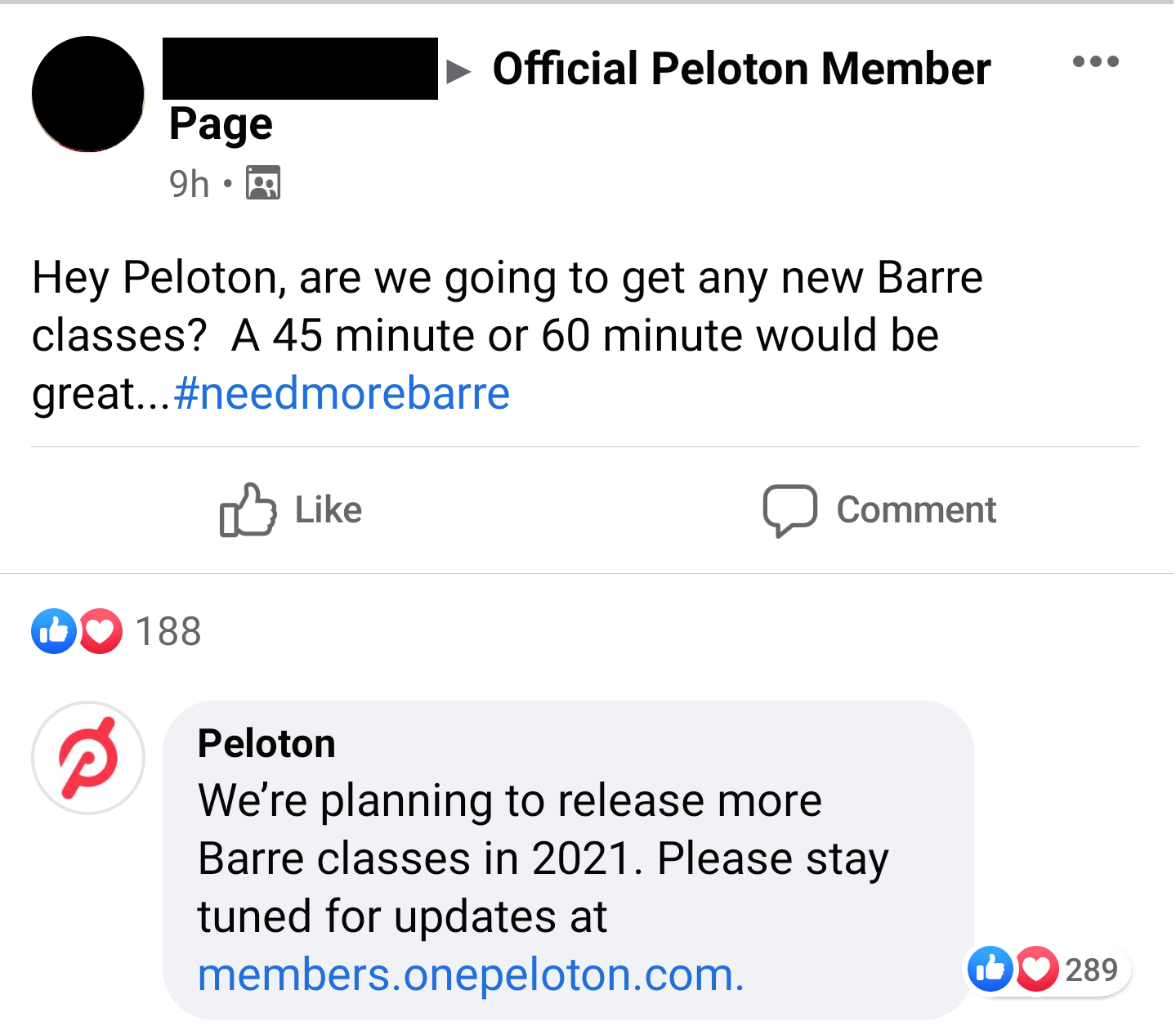 So assuming that we are going to see new classes, the next question becomes – "Will there new new Peloton Barre instructors?" At this point we don't have any indication either way. We do know that Peloton will likely be added new coaches soon (in the next few weeks?), with one of them most likely being German fitness coach Cliff Dwenger. Whether one of the new coaches could be added to the Barre team – we haven't heard either way. We also don't know if one of the existing Peloton coaches could branch out and join Ally and Hannah either – but we'll be sure to keep everyone updated as we hear more.
What likely has people worried (and wondering if there will ever be new barre classes) is the release of Dance Cardio earlier this year. After the initial release of the classes in March, no new classes have been added. It's probably unfair to draw a direct comparison there – Dance cardio classes have multiple instructors leading the class together, and with social distancing guidelines being in place for most of this year, Peloton is probably legally prevented right now from filming new dance cardio classes until restriction are lifted. On the other hand, the new Peloton bike bootcamp classes, which also came out in September like Barre, have been having 1-2 new classes added to the on-demand library each week – while Barre has had nothing new added.
We'll add one disclaimer to this news of 2021 release of new classes – Peloton is a rapidly growing company so there is always a chance there was some miscommunication about this (case in point: see the communication around removing Bluetooth cadence support earlier this week). However, pending further statements or clarifications, at this point all we can do it sit back and wait for the new Peloton barre classes in 2021.
---
Want to be sure to never miss any Peloton news? Sign up for our newsletter and get all the latest Peloton updates & Peloton rumors sent directly to your inbox.