Earlier this week, we shared on social media that a new apparel drop was scheduled to be released today (Thursday, February 18th). This was based on multiple instructors sharing news about the new drop on social media, including a post from Becs Gentry, who specifically listed 2/18 as the launch date. If you don't have time to read on, just known: As of right now, the Spring 2021 apparel line has launched in local showrooms, but at time of publishing has not launch online.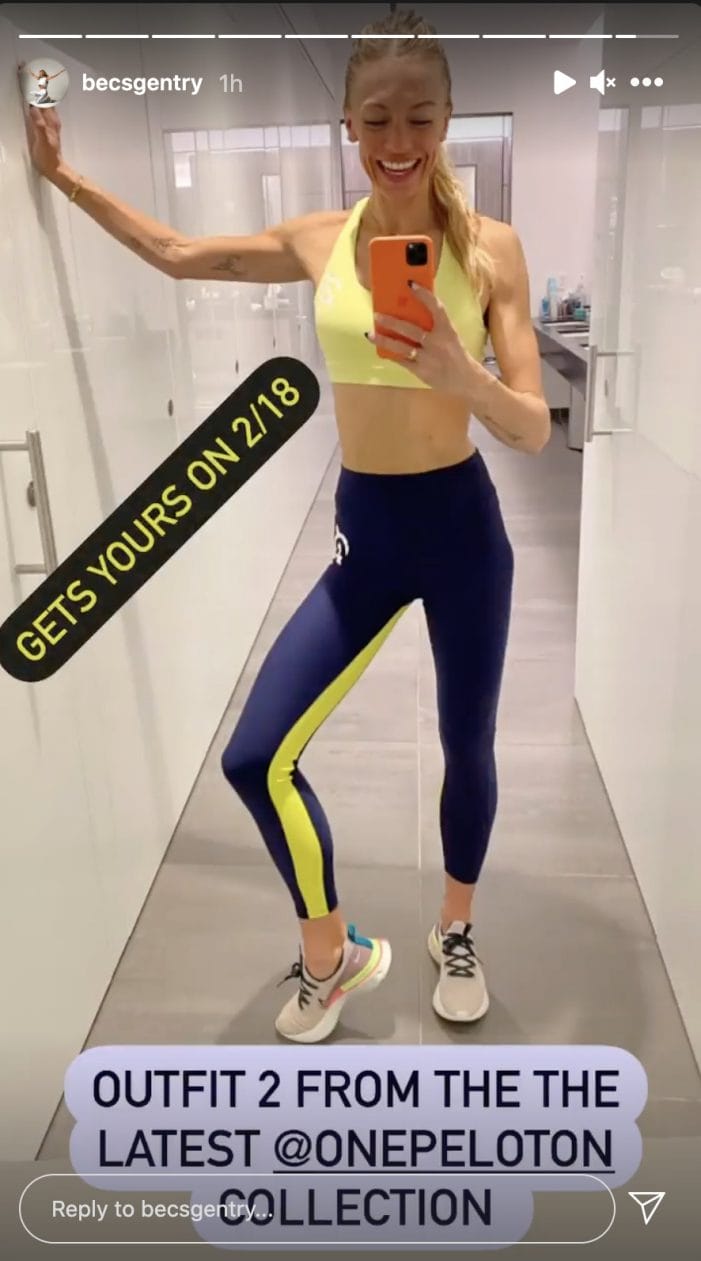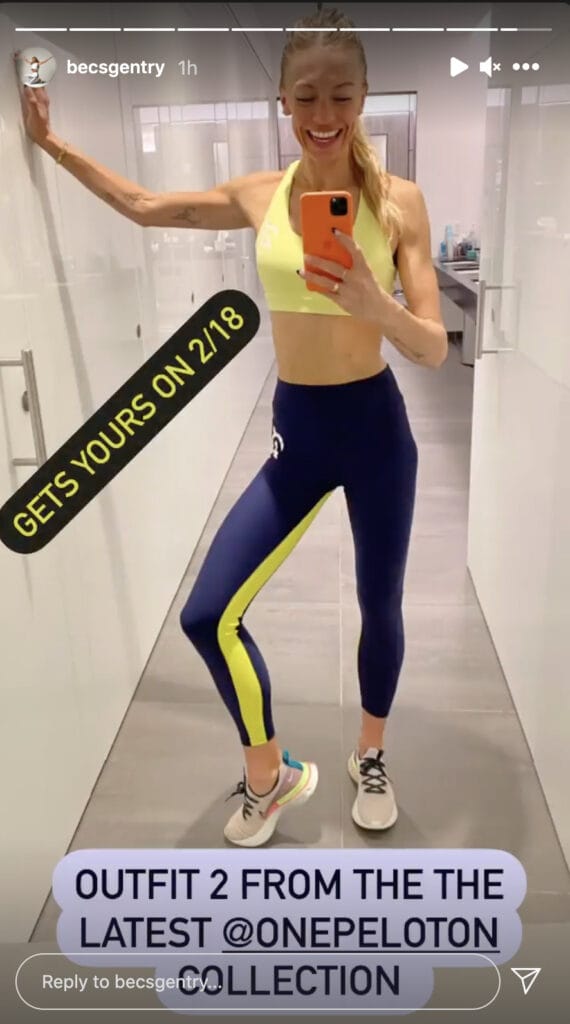 Launch time for apparel drops can vary widely – but normally the UK & German sites drop first, given they are 6 hours ahead. By mid-afternoon US east coast time, none of the 4 boutique stores had any information about the apparel drop. Although no new information was added, the stores were updated, as previous images and information about the spring sale that happened from 2/12 – 2/17 was removed today.
However, even with no information being posted online, local showrooms began sharing on their social media that the new apparel lines were available in stores. Some of the stores shared images of their clothing sections stocked with the new lines of clothes. Others included the promo images that would have gone online, with the instructors modeling the clothes.
People began reaching out to Peloton customer support to try to find out what was going on. The day started with people simply being told "We have no information about a new apparel line", even while the showrooms were posting images of it. Then the standard response started to become "I'm sorry we do not have a date yet of the new release"
The most detailed answer so far seems to be this one: "There was a collection released in our showrooms, but the online apparel has not been released yet. We also have an Apparel collection that is going to be dropped at our online website. This is set to be released at a later date, but it will be in the near future."
Based on everything happening so far, it appears that the online launch for the apparel, which was originally scheduled for 2/18 to coincide with the showrooms launching it, has been delayed. At this time there is no confirmed reason for why the online apparel launch is delayed.
We will update this article once the date for the online launch is known.
---
Want to be sure to never miss any Peloton news? Sign up for our newsletter and get all the latest Peloton updates & Peloton rumors sent directly to your inbox.