It's been a busy end of the year for Peloton. They recently introduced two new German instructors, as well as added Pilates to the platform. The initial set of 20 Pilates classes are led by Hannah Corbin, Emma Lovewell, Kristin McGee, Aditi Shah, and Sam Yo.
Buried in some of the announcement emails about Pilates was a tease that more new Peloton Pilates coaches are going to be introduced down the road. "We'll be introducing even more motivational instructors to Pilates soon". The way this is worded doesn't make it clear if it will be instructors who already work for Peloton, or brand new instructors for Pilates.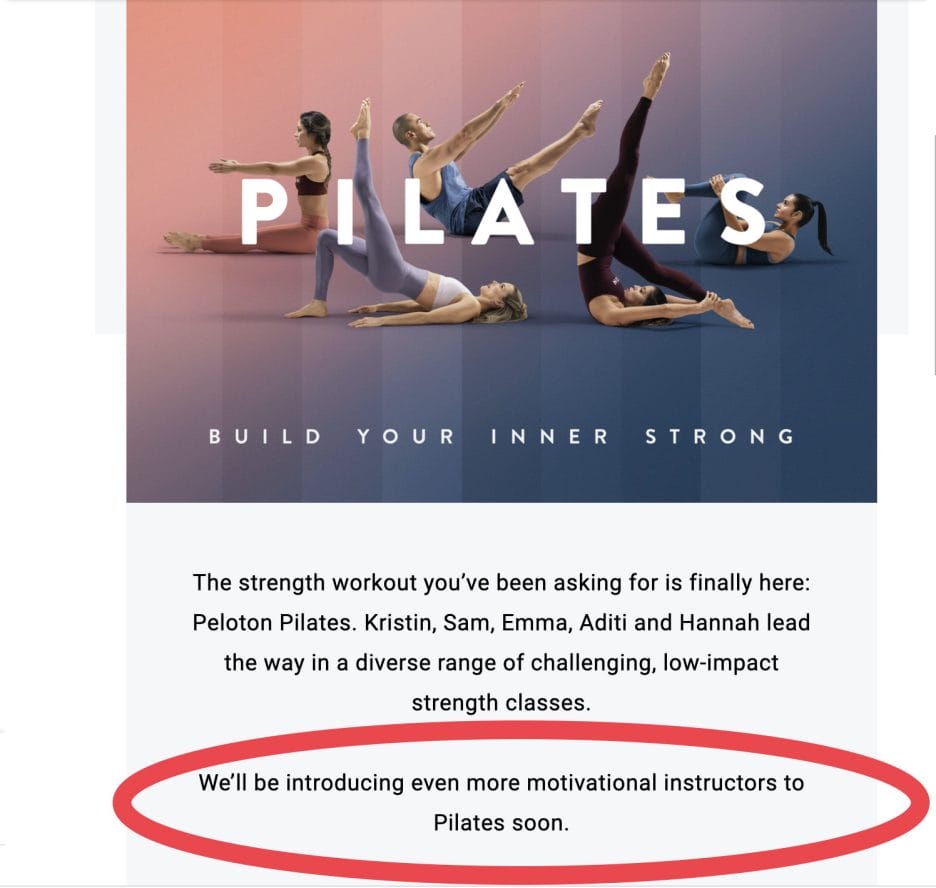 Peloton is also teasing more instructors in general as well. On Instagram, one of their recent posts stated that there would be "more classes, more instructors, and more excitement coming your way".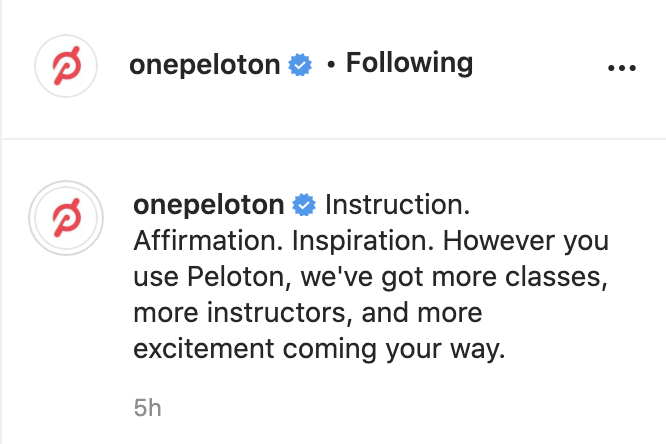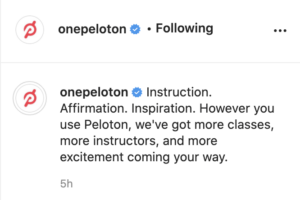 We have previously identified two instructors who are likely to be joining Peloton. Mariana Fernandez will likely be joining as a new Peloton Yoga coach, based out of the US. We also believe Mariana was the coach teased on social media by instructors during a virtual flower making session a few weeks ago. Additionally, it appears likely that Bradley Rose will be joining the Peloton UK team. Both of those official announcements could still be months away, although we believe Mariana would be officially announced before Bradley. Beyond those two, expect to see some other names surface over the coming months as well.
We'll continue to keep you posted on the latest rumors & new developments of new Peloton coaches & instructors. Stay tuned to our Facebook, Instagram, or Twitter to get the latest developments.
---
Want to be sure to never miss any Peloton news? Sign up for our newsletter and get all the latest Peloton updates & Peloton rumors sent directly to your inbox.