This morning a number of small changes took place in the world of Peloton Strength, including new instructors, new studios, new class lengths, and more.
Ben Alldis starts teaching strength classes
Ben Alldis has joined the strength team and is now started teaching floor-based strength workouts (don't worry, he's still teaching bike classes too!) He initially has 4 classes available for you to check out:
Ben shared the following quote via an email that went out to members announcing the new classes:
I love that you show up. You know that determination and commitment get results. That's why I'm so excited to announce that I'll be joining you on the floor with my very own strength classes. From targeted exercises to full-body strength, I can't wait to help you conquer the limits of your endurance and discover how powerful you really are.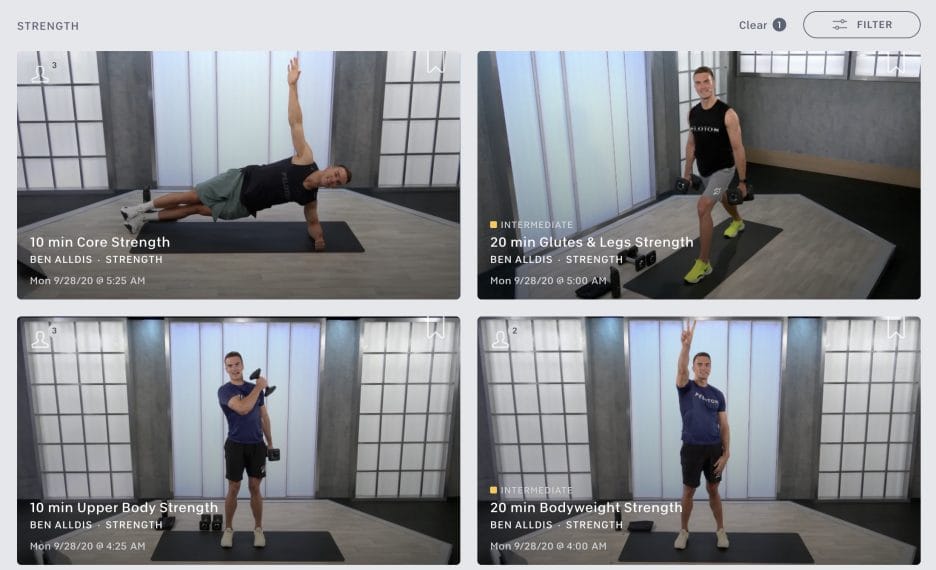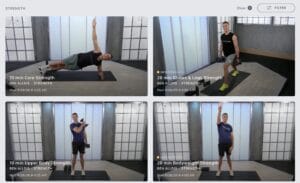 Peloton New York Strength Studio & Peloton UK Strength Studio Opens
As of today, production of strength classes has also moved into the new strength studio both in the UK and at Peloton Studios New York. The US studio will look familiar to those who have tried out Hannah & Ally's barre classes, as those classes were recorded in this new studio. Production of strength classes in the UK also moved into a new studio starting today – and it was designed to mirror the look of the PSNY strength studio. This means that now, whether you take a strength class from one of the US instructors, UK, or German instructors, the studio itself should appear very similar.
German Language Strength Classes
Speaking of the German instructors, earlier this month it was announced that Peloton will begin teaching German language strength content, taught by Irene and Erik. Those classes are slowly rolling out and new ones were added on-demand today. The news classes as of today, and going forward, are in the new UK Strength production studio that has been under construction.
Longer Strength Classes Coming
This has also previously been teased, but Jess Sims reiterated it today – longer format strength classes are on the way. To date, the longest strength class has been 30 minutes. However, on Wednesday, September 30th Rebecca Kennedy is due to teach the first 45 minute strength class (fully body) at 12:00pm ET. Then on Thursday, October 8th Andy Speer has a 45 minute Fully Body strength class airing as an encore class at 12:00pm ET.
---
Want to be sure to never miss any Peloton news? Sign up for our newsletter and get all the latest Peloton updates & Peloton rumors sent directly to your inbox.