Peloton is testing a small user interface update that makes an existing feature for the leaderboard on hardware devices easier to find. Some members have reported seeing a "Just Me" view option on the leaderboard at the top level, along with "All Time" and "Here Now."
The "Just Me" view on the leaderboard removes all other members who are taking or have taken the class, and allows you to view solely your personal metrics. When retaking a class you took previously, you can easily compare your performance across multiple workouts.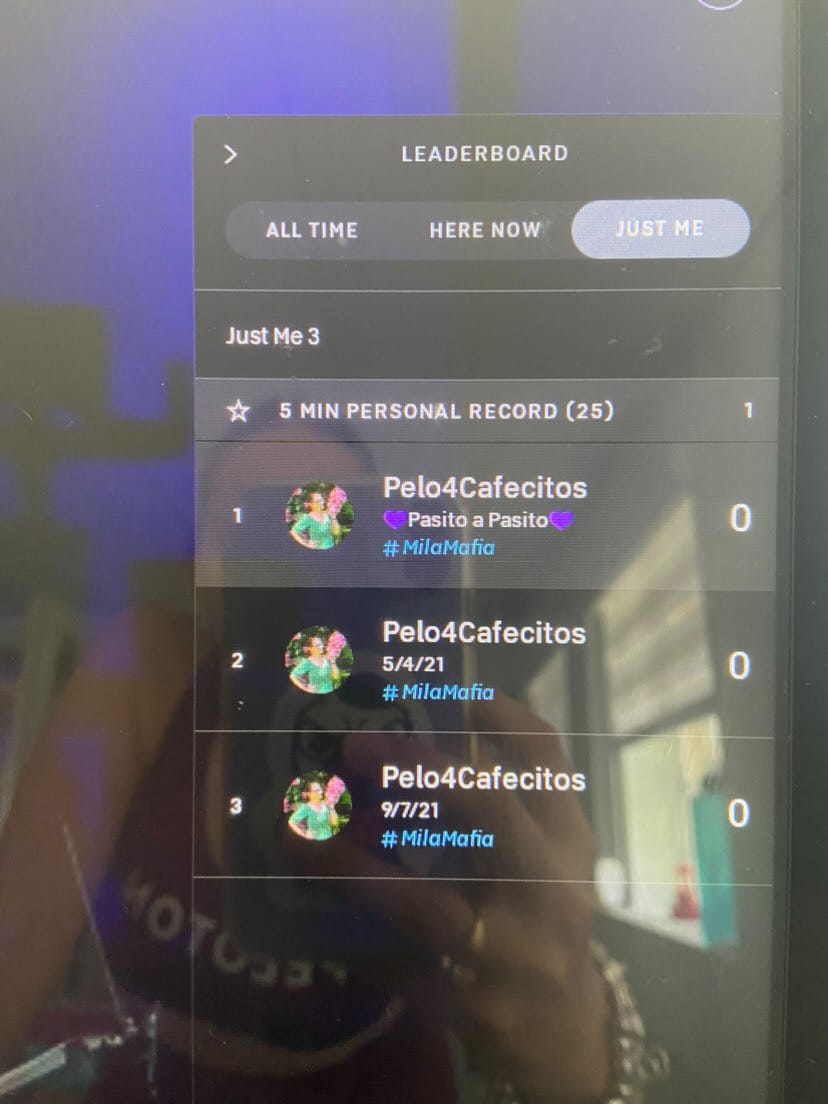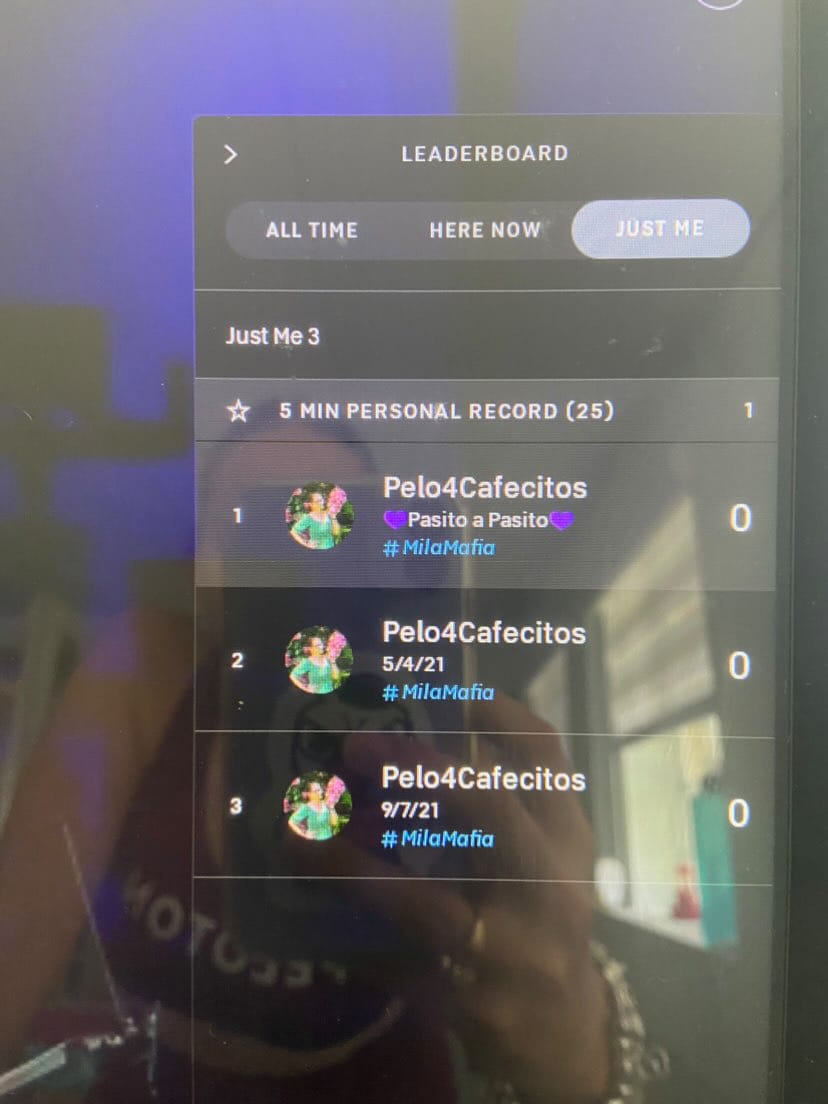 The "Just Me" view on the leaderboard is not new. You have been able to access this for years. Previously, you accessed it within the "All Time" leaderboard section, then by filtering to "Just Me". However, this new location makes it more accessible so that it lives as a heading option at the top of the leaderboard main menu, making it easier to switch back and forth between different views – everyone who has ever taken the class, those who are taking the class at that very moment, and just yourself.
When using the "Just Me" view, the leaderboard shows you the date you took the classes previously. The metrics shown is your output at that same point and time in the class you are taking.
Some members have reported seeing the new leaderboard layout on their Bike, Row and Tread devices, with a message that reads: "It's you vs. you. Compare your current performance to times when you've taken this class before." While this is not a new feature, the message draws attention to the fact that it is in a new location.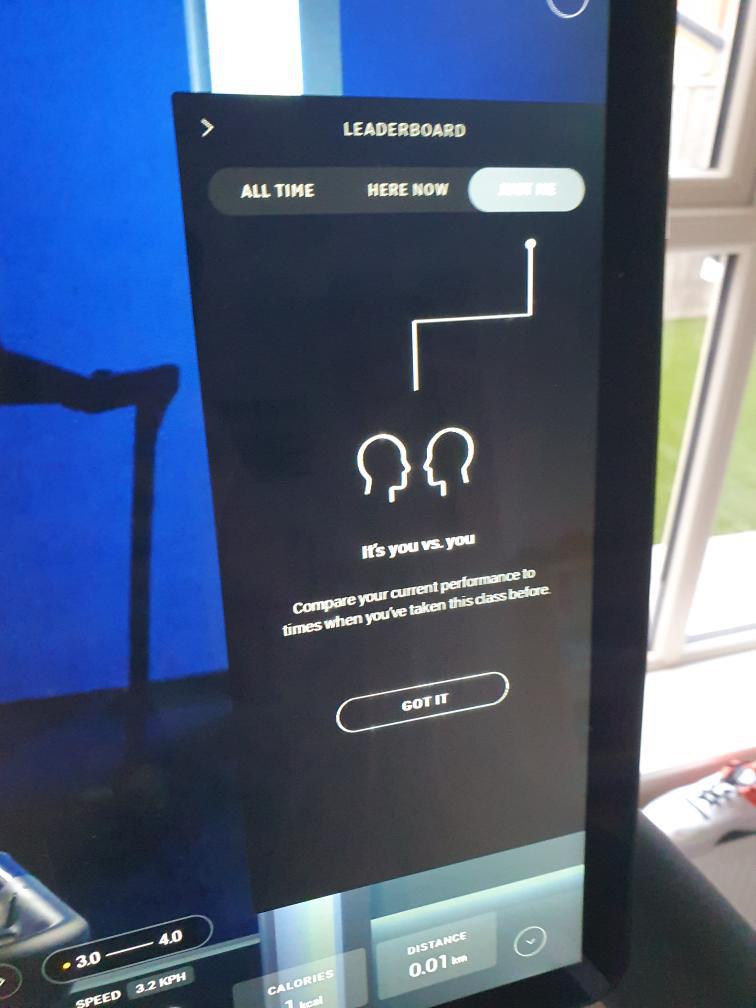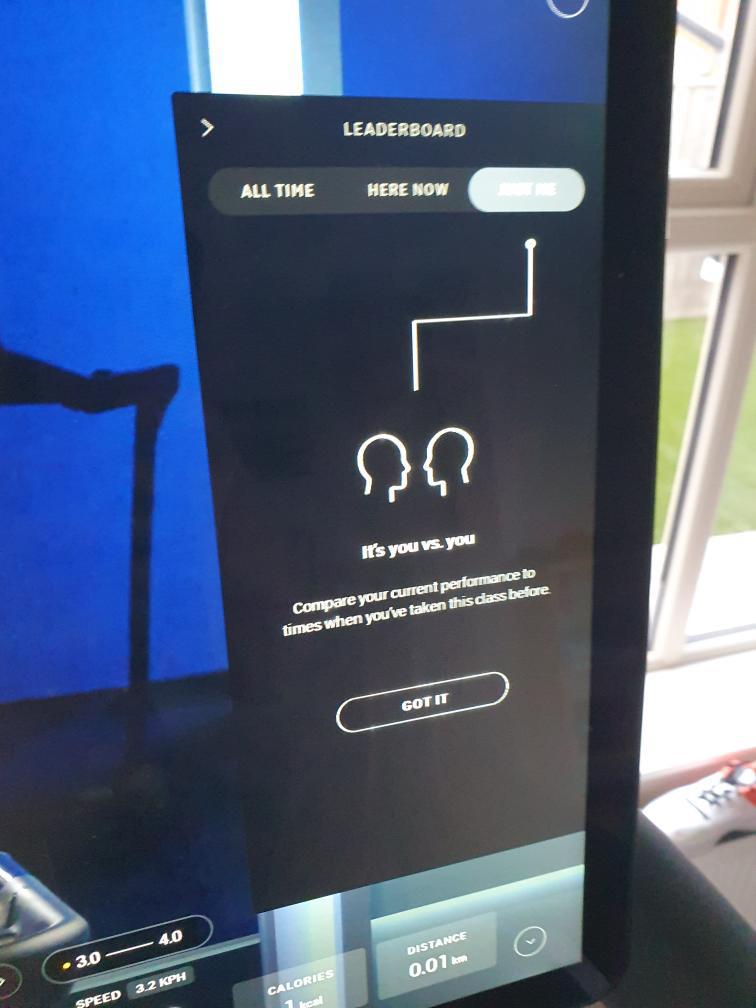 Special thanks to #pelo4cafecitos and others for pointing out this development.
Do you think you would use this view if you could get to it easier on the top level?
---
Want to be sure to never miss any Peloton news? Sign up for our newsletter and get all the latest Peloton updates & Peloton rumors sent directly to your inbox.