Peloton instructor Marcel Dinkins is preparing to have surgery and will be off the live schedule (not teaching any classes) for the foreseeable future. She shared the news via Instagram:
I WILL BE STEPPING AWAY FOR A WHILE FOR SURGERY but looking forward to coming back stronger and wiser than ever
In the meantime there will be on demand releases as well as encore classes and I will still be active here on IG .
Thank you so much for your cares , concerns and support during this time .
I have a great medical team and great support from my family and friends as well as my pelofamily so I'm very confident that we'll be back cracking jokes and Taking the hill in no time .
All My Love
M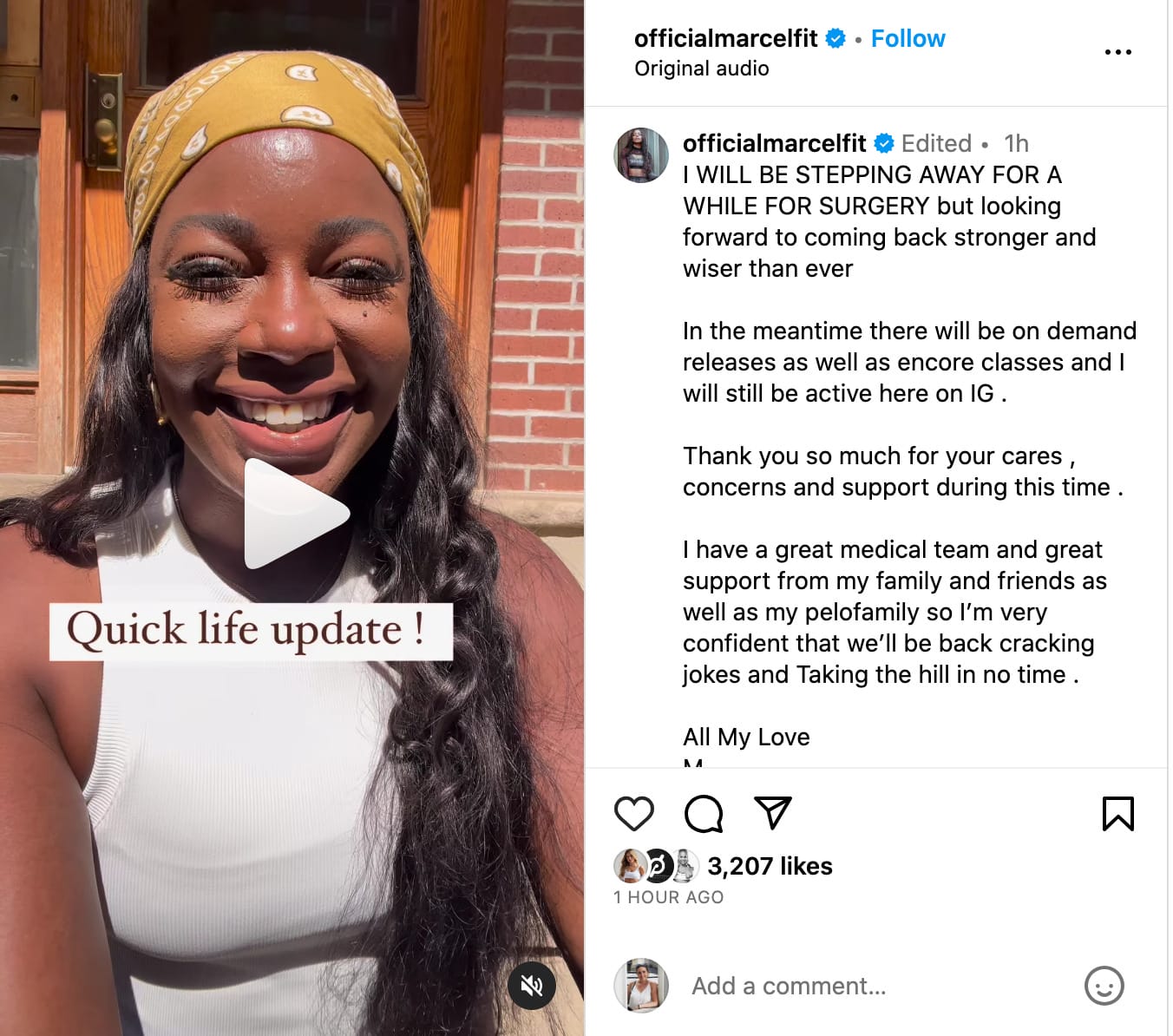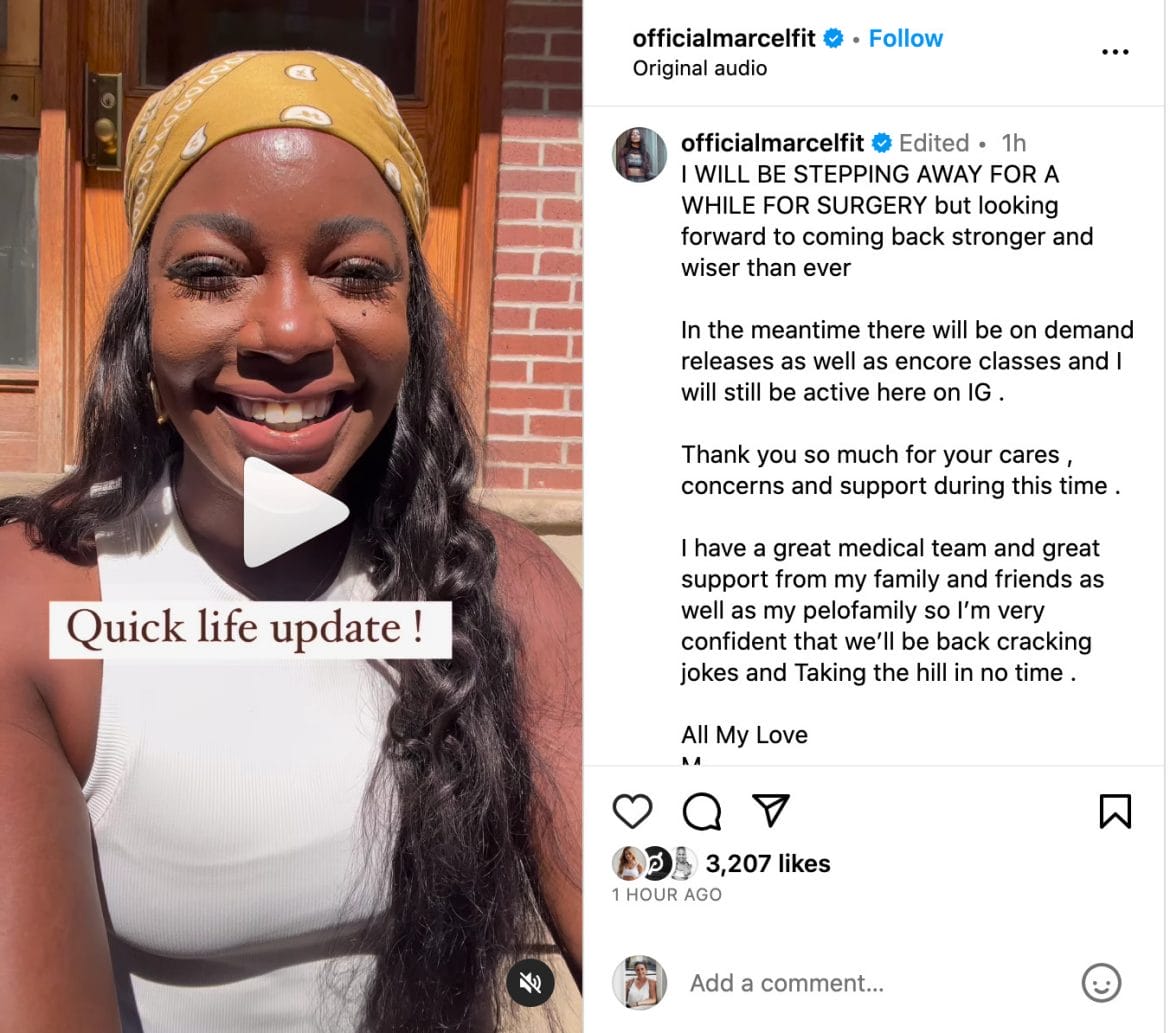 The post includes a video in which Marcel explains that "due to some life events and a personal injury" she will be off the live schedule "for some time." She assured members that she is coming back, and there will be pre-recorded class releases to the on-demand library throughout her absence.
Though Marcel has released numerous new classes over the past month, they have all been previously recorded and did not occur live. Her last live class took place on August 14 – just prior to Peloton on Tour in Atlanta – causing some members to speculate about her absence from the live schedule.
Numerous Peloton instructors have taken time away from teaching in 2023 due to injury, such as Kirsten Ferguson and Adrian Williams – both of whom are now back on the regular schedule.
Marcel also mentioned in her video that she still has projects and items going on behind the scenes that she will be working on even though she will not be on the live schedule.
We are wishing Marcel a speedy and restful recovery!
---
Want to be sure to never miss any Peloton news? Sign up for our newsletter and get all the latest Peloton updates & Peloton rumors sent directly to your inbox.