Two Peloton instructors' unofficial series are turning official: Matty Maggiacomo's "Walk & Talk" Wednesdays, and Kirsten Ferguson's "Intention Setting" Sundays. Both instructors have been informally framing these classes as such for a while; however Peloton is now updating the official class names in the upcoming schedule and in the on-demand library.
Peloton recently promoted both signature series via the monthly "workouts to watch" email sent to members.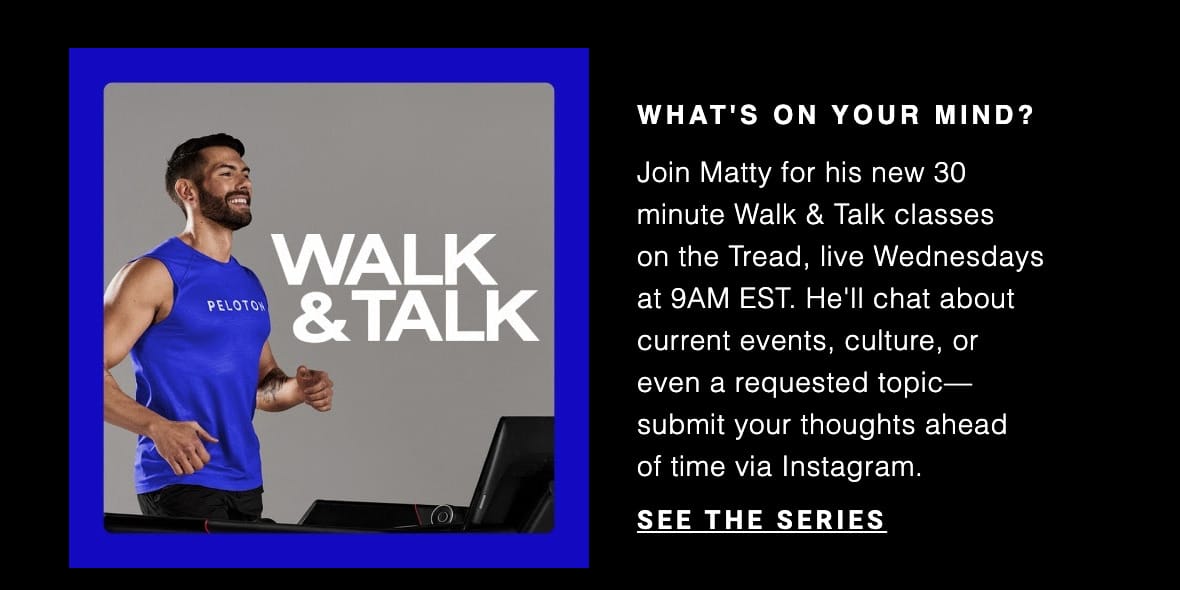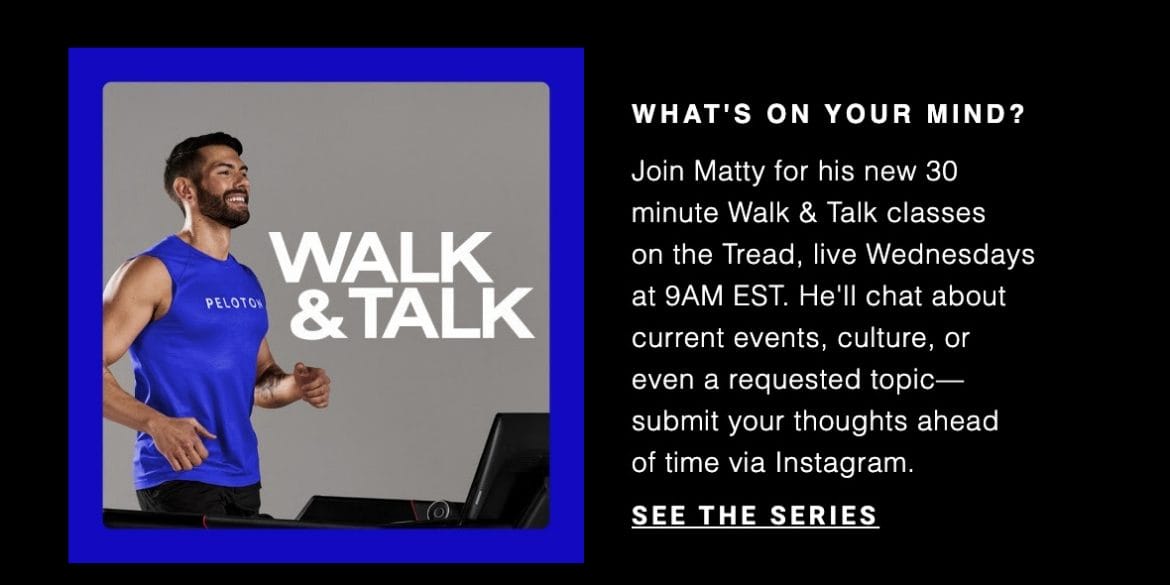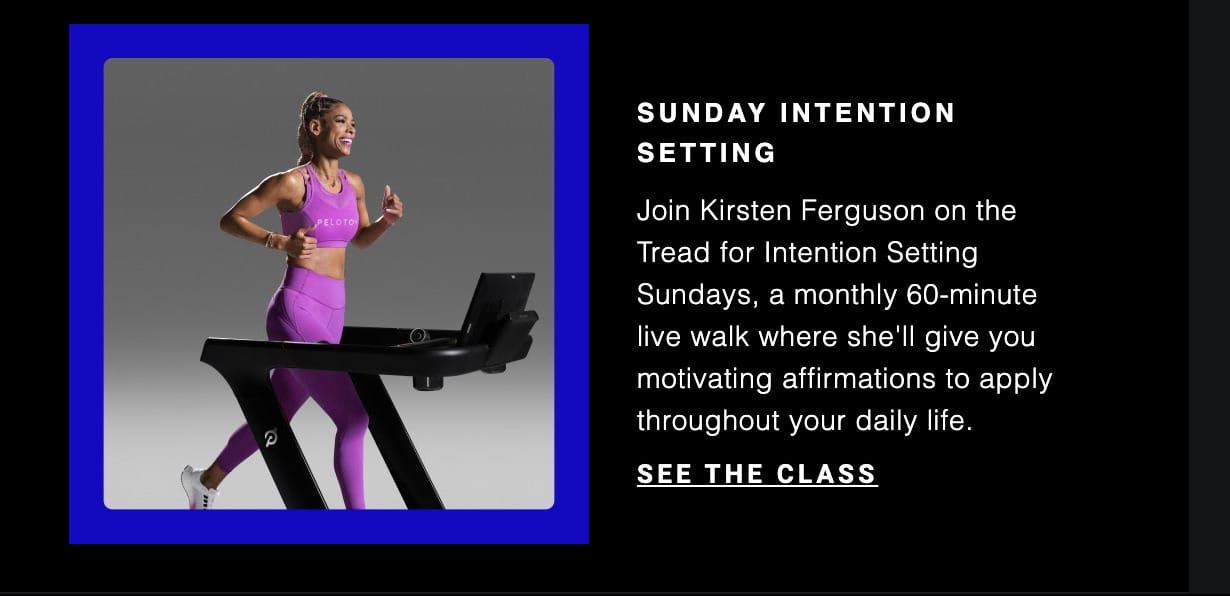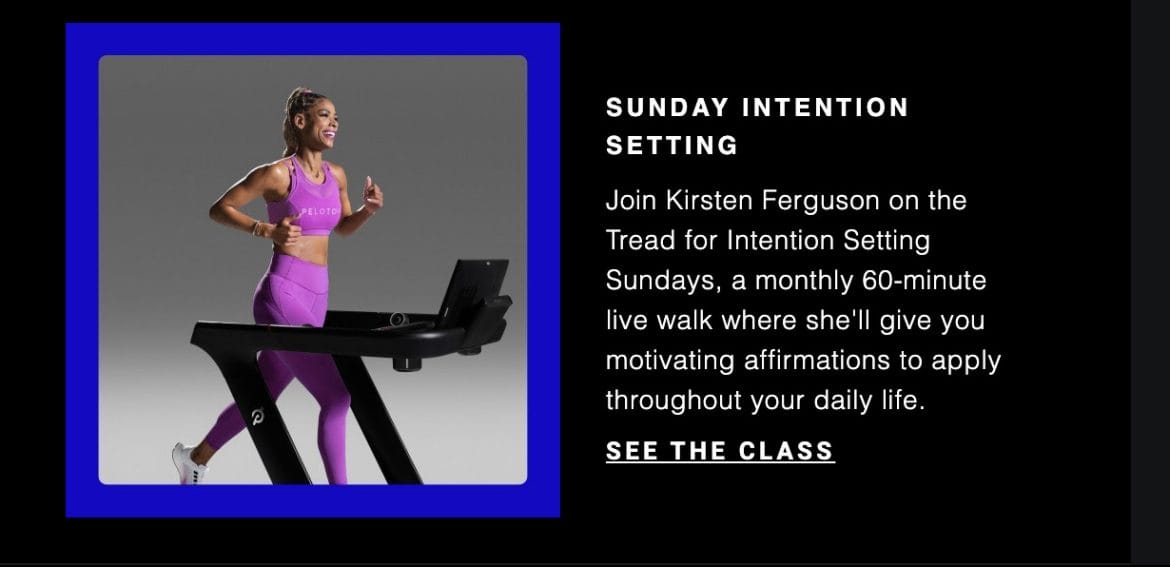 Matty also recently shared the update via Instagram, complete with a video highlighting the types of topics that will be covered:
WALK & TALK 💥 What's on your minds from the pop culture headlines? From glizzies to the latest celeb breakups, strange news to (uhhh) strangers news, I'm here to bring you the hottest pop chat workout during my Walk & Talk EVERY WEDNESDAY @ 9 AM ET – Cannot. Wait.🍿🤭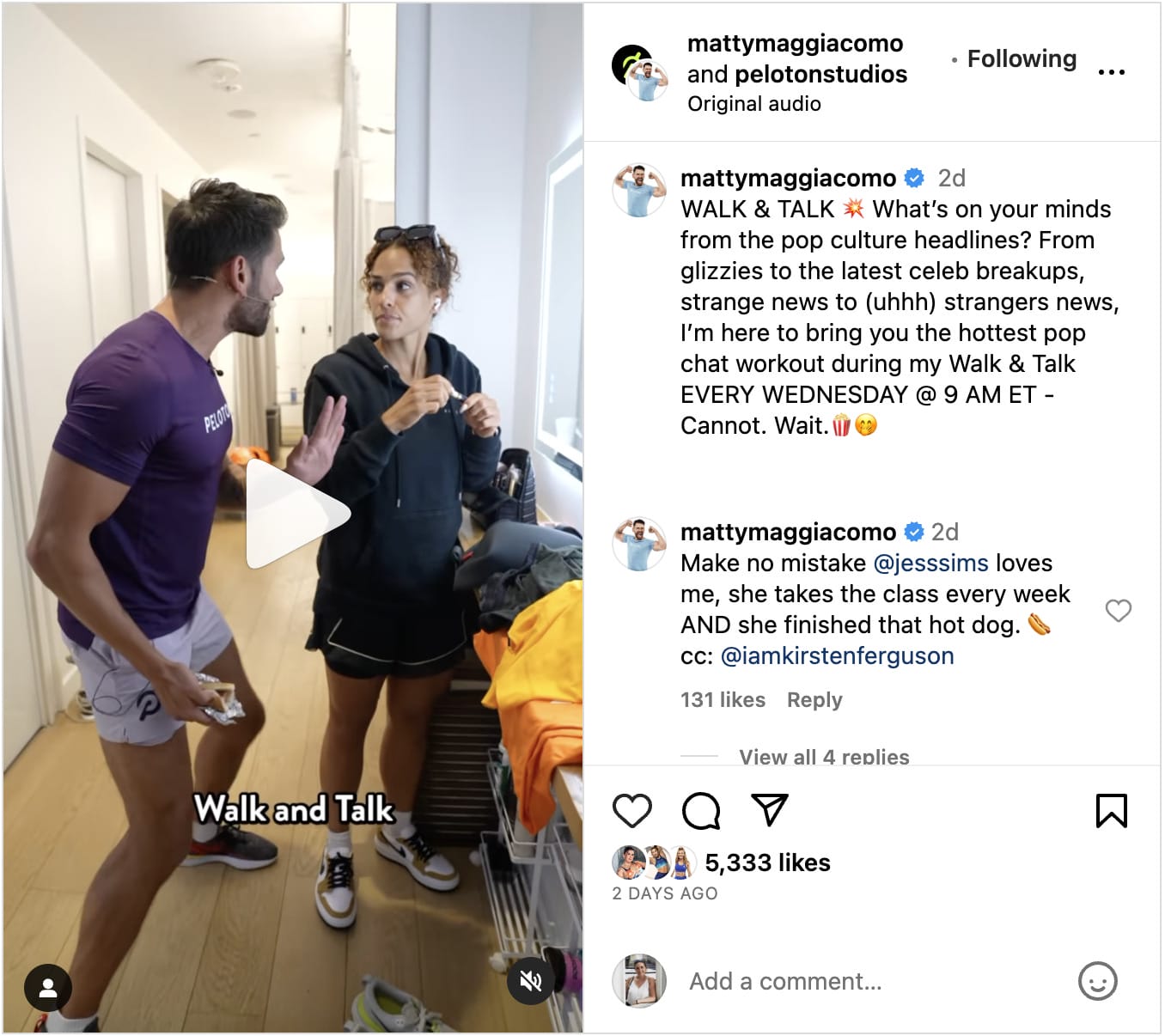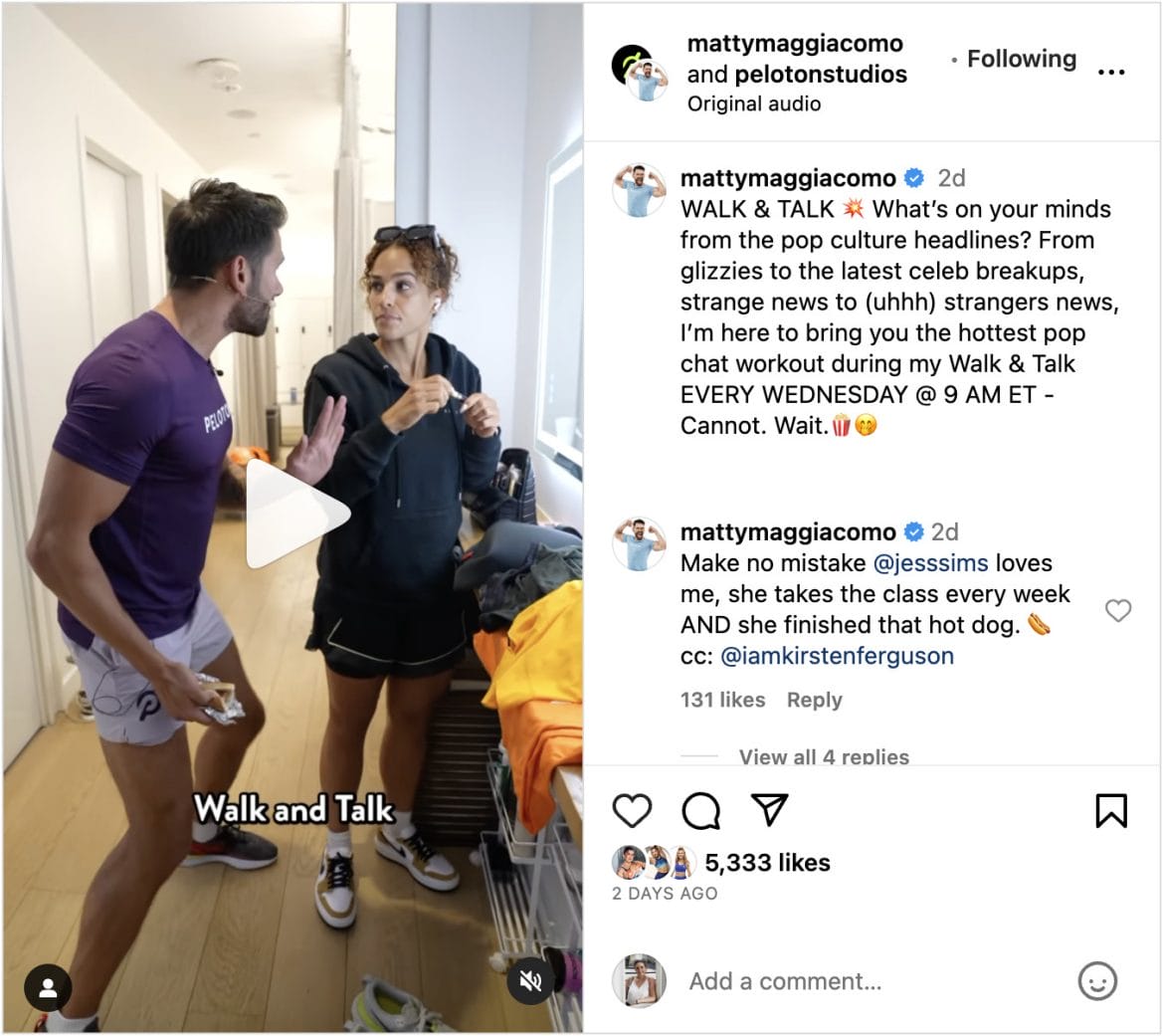 Matty's Walk & Talk classes take place on Wednesdays at 9:00am ET and are 30 minutes in length. Members are encouraged to reach out to Matty via Instagram if they have ideas for potential topics that could be discussed during the class. Matty taught his first official Walk & Talk on September 13, and the class is currently available in the on-demand library.
Kirsten's first official Intention Setting Walk will take place on September 24. Each walk is 60 minutes in length and will take place on Sundays at 9:00am ET. In each class Kirsten will provide motivating affirmations for the week ahead. Kirsten recently returned to the live schedule after taking a few months off to recover from an injury.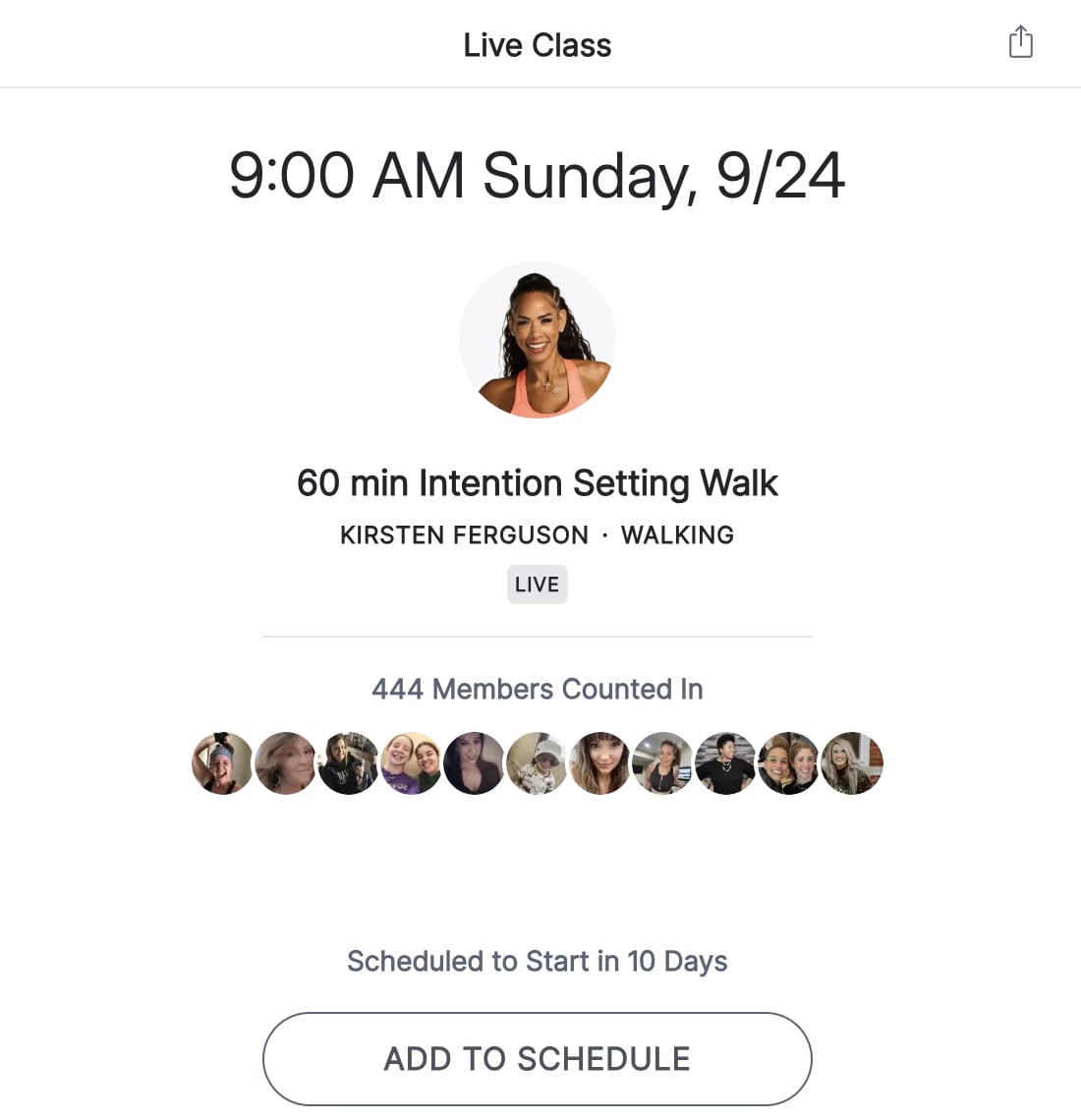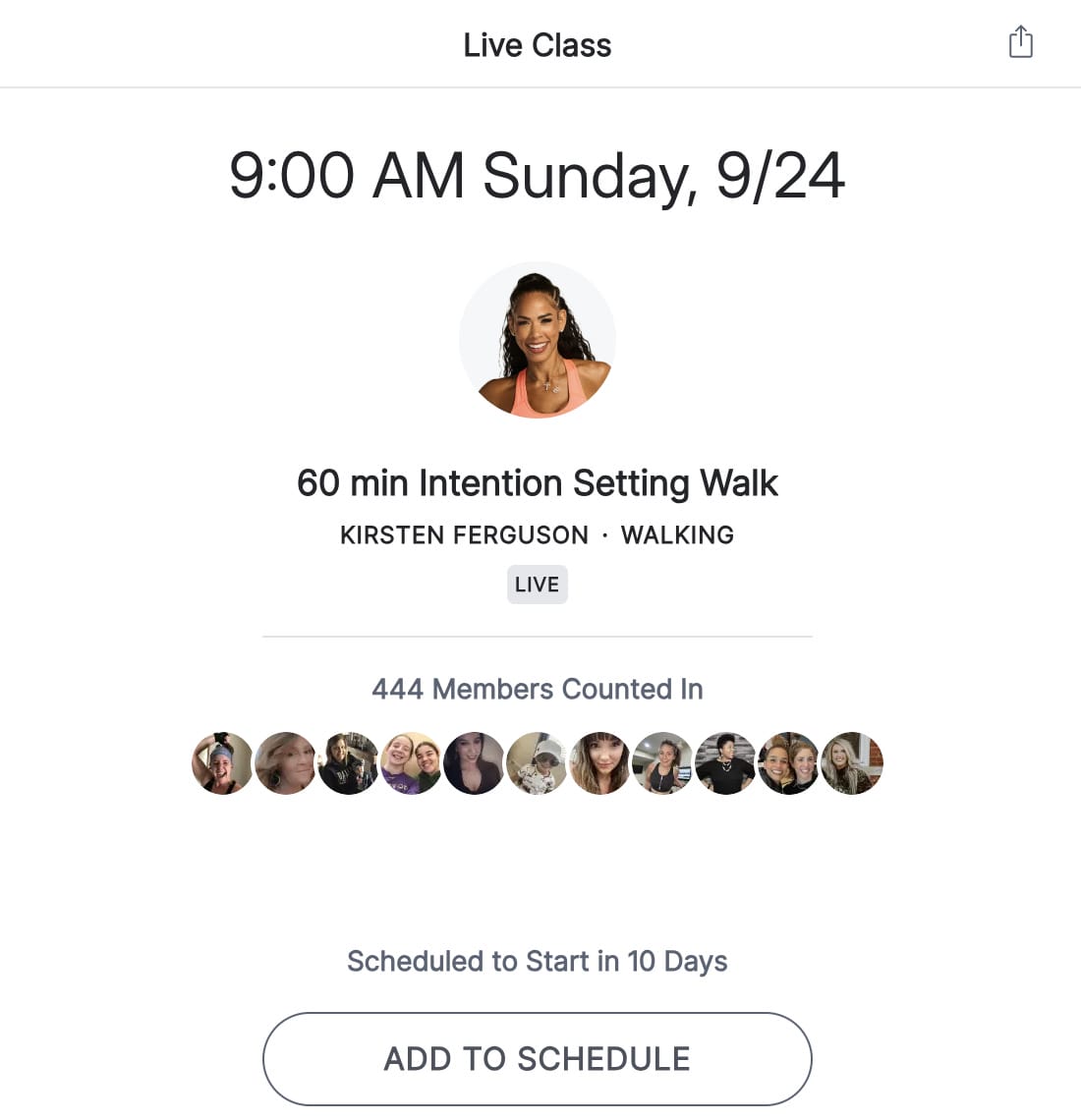 It does not appear that the older classes in these series will be renamed – simply that they will be officially labeled moving forward.
Peloton has previously rebranded informal instructor series – for example, Jess Sims' popular "Saturday 60" Tread Bootcamp workouts, or Adrian William's "Thunder 45" workouts.
You can catch Matty's weekly Walk & Talk classes on Wednesdays at 9:00am ET, and Kirsten's weekly Intention Setting walks on Sundays at 9:00am ET. Will you be opting in?
---
Want to be sure to never miss any Peloton news? Sign up for our newsletter and get all the latest Peloton updates & Peloton rumors sent directly to your inbox.