Adrian Williams is taking some time off from teaching classes at Peloton to recover from surgery for a bone spur in his elbow – but will be back.
Adrian shared the news via a video he posted to his social media channels.
In his caption, titled "Life Updates", he clarified that he is not going anywhere:
Appreciate the Love, I'm well, just healing. Taking a moment but DON'T worry I'm not going anywhere 😁


Don't skip out on your wellness! There is plenty on demand when it comes to Bootcamps, strength, rowing, running!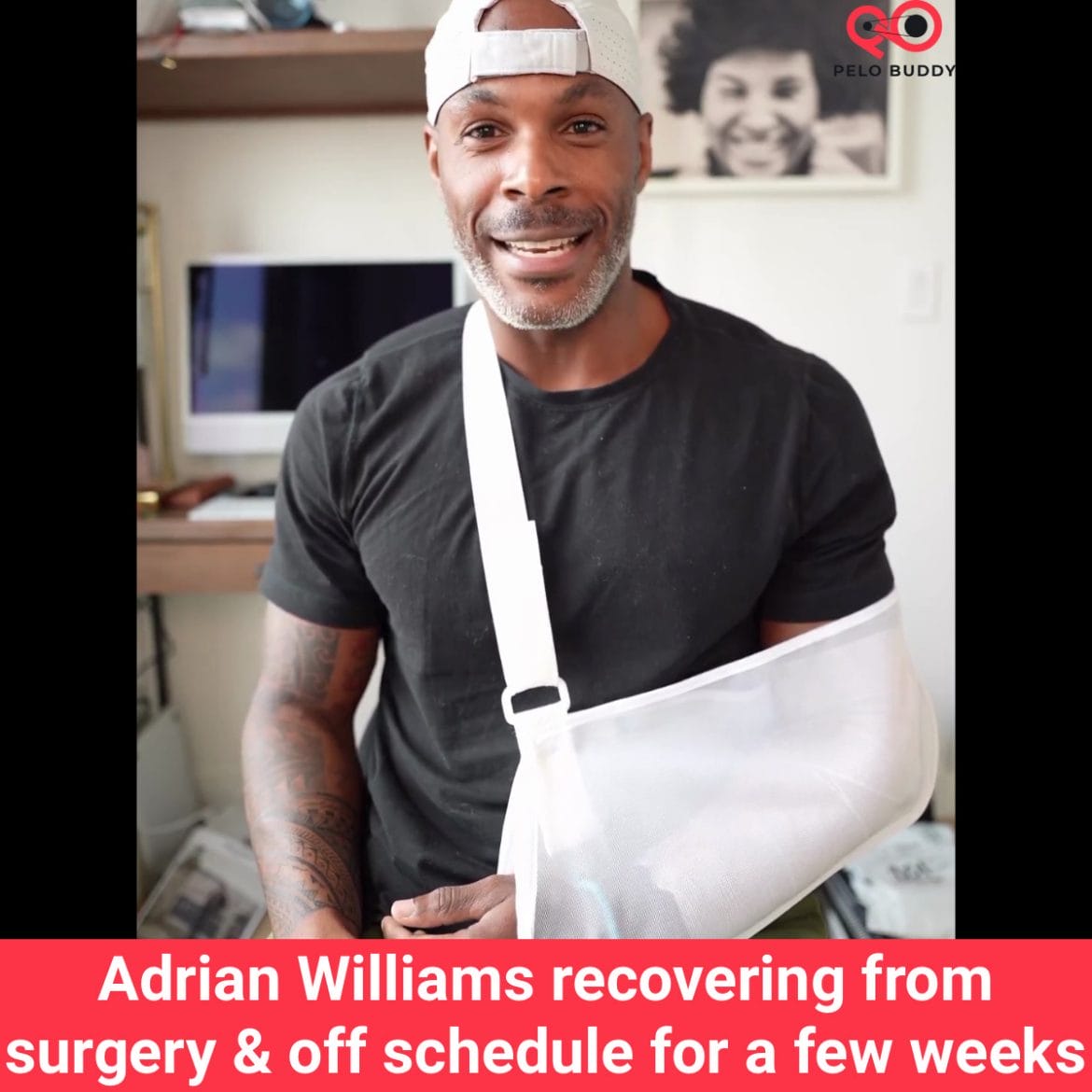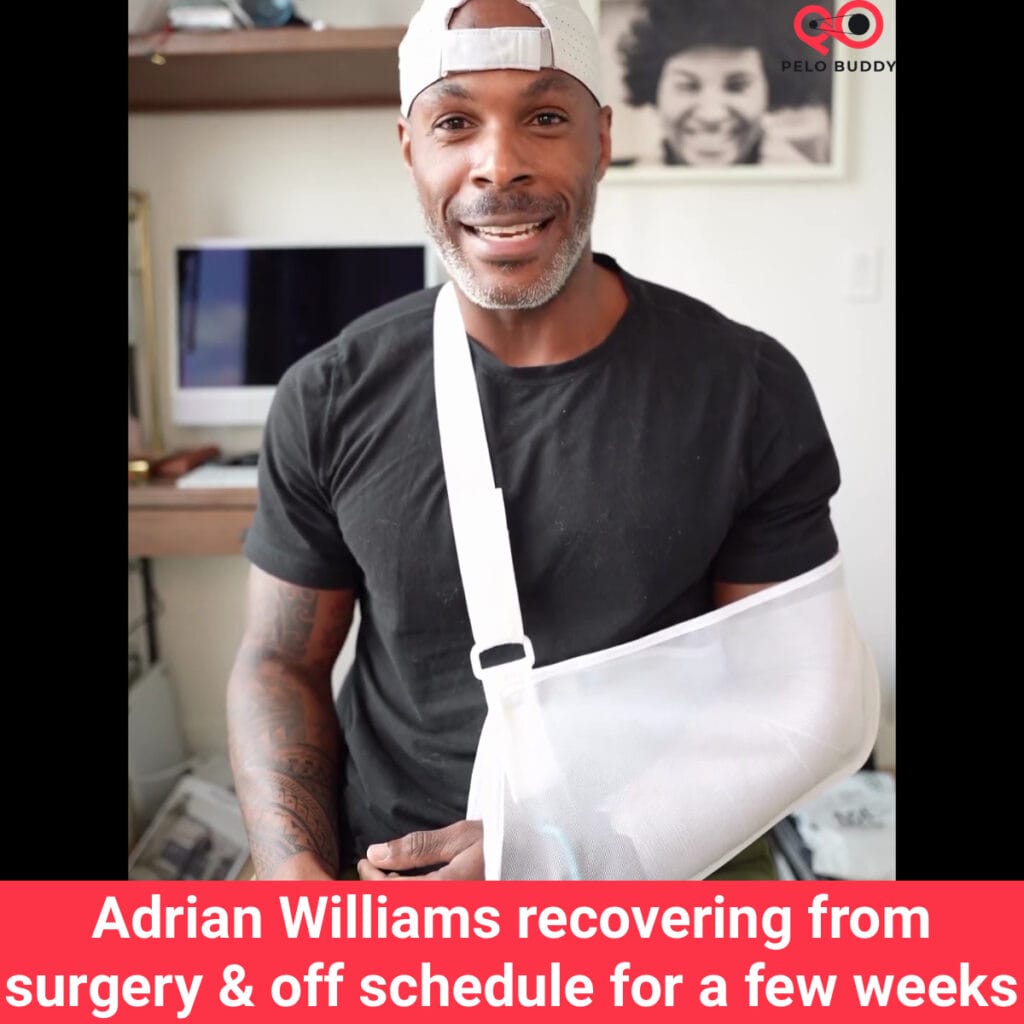 In his video, he also mentions he doesn't want people to worry:
I wanted to keep everyone in the loop, I think people are more worried about me stepping away than thinking I'm just taking time for myself. Yes, I'm stepping away because of this [points to elbow in cast].

Adrian goes on to say that he had a bone spur in his elbow. It started when he hyperextended his elbow back in 2018. At the time, he pushed it back into place, was sore for 24 hours, but then it felt fine, so he never had it looked at.
Around 2 months ago (February 2023), Adrian says he woke up to his arm being locked at 90 degrees. He went to see a PT, who got his arm moving & mobile again, but it still didn't feel 100% in some of his nerves.
Adrian Williams went on to get an MRI, and the MRI came back with some "floaties" and bone growth. He had 2 choices – continue to teach, but be limited in what he could do or have a limited range of motion. He noted it even bothered him running.
Or, he could opt to have it taken care of via surgery – which is what he did. He noted that for him, "there's no point in doing anything, especially with my job and how I like to train, at like 60 or 50%."
Last week Adrian Williams visited the doctor who performed the surgery on his elbow, and now he starts his healing process. As he recovers, he's stepping away to be able to care of his body, but he's not going anywhere. He expects the healing process to be pretty standard, and he'll be doing his PT, and doing the right thing to let his body heal.
Adrian mentioned that he's signed up for the D10 event to raise money for pediatric cancer, which takes place from June 10th-11th, 2023 He hopes to still do it – but might have to opt out of some things. He notes at the end of the day it's for charity, and that's the most important part, whether he wins or completes everything.
Adrian said that while you won't be seeing him live, you can still find his classes on-demand on the platform. Adrian had a class added this morning to on-demand library. At this point it's not clear how many more he pre-recorded before his surgery that might drop while he is off the schedule. His last live class with members in the studio was a Thunder 45 class, which took place last week on Monday, April 17th @ 12:00pm ET.
You can see Adrian William's full video here. Adrian hasn't said exactly how long he'll be off the Peloton schedule for, but he said he will keep everyone updated as his healing progresses.
---
Want to be sure to never miss any Peloton news? Sign up for our newsletter and get all the latest Peloton updates & Peloton rumors sent directly to your inbox.